Bach Strad Maintenance Kit
Our ARM020 Bach Strad Trumpet maintenance kit contains everything you need to service your own Strad Trumpet. Not only do we give you the materials to complete the job, we also provide a video showing exactly what is involved! Below is a sample of the Bach Strad Maintenance video you will receive after purchase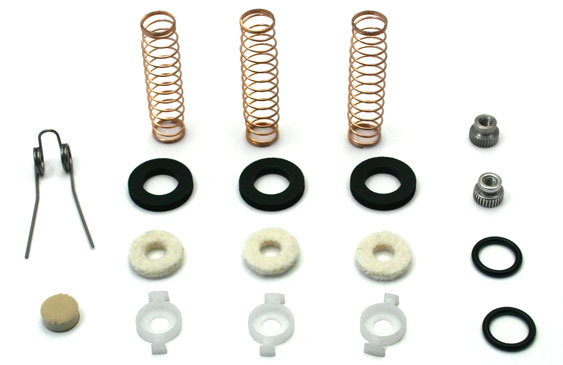 What's in the ARM020 Bach Trumpet Repair Kit?
2 x Stop Rod Nuts (Nickel Plated)
3 x Valve Guides
3 x Valve Stem Felts
3 x Rubber Top Cap Washers
3 x Valve Springs
1 x Waterkey Spring
2 x Slide Buffer Washers
1 x Water Key Pad
Need to buy individual parts?
Bach Strad Trumpet Maintenance Video
Here is a short sample of the video you will receive when you purchase the kit above.
The full video lasts for over 7 minutes and gives you the information you need to service your Bach Strad Trumpet.