Clarinet Joint Cork Replacement Kit
Our ARM010 Clarinet Joint Cork Replacement Kit contains everything you need to replace the tenon corks on your own Clarinet. Not only do we give you the materials to complete the job, we also provide a video showing exactly what is involved! Below is a sample of the Clarinet Joint Cork Replacement video you will receive after purchase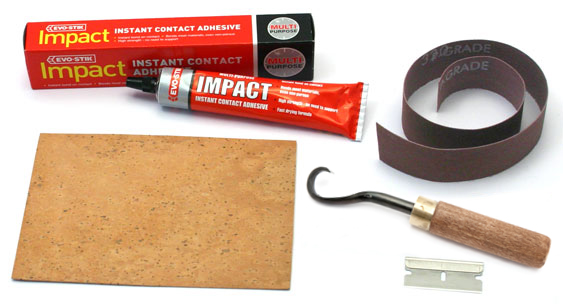 What's in the ARM010 Clarinet Tenon Cork Kit?
2 x 1.6mm Cork Sheet
1 x Tube of Evo-Stik contact adhesive
2 x Single edged blades
1 x Cork Scraper
1 x Roll of 180 grit Emery Cloth
Need to buy individual parts?
Tenon Cork Replacement Repair Video
Here is a short sample of the video you will receive when you purchase the kit above.
The full video lasts for over 5 minutes and gives you the information you need to change your Clarinet tenon corks.