Simon Spillett - Saturday April 25th
We're delighted to welcome the British award-winning tenor saxophone player Simon Spillett, for a day of FREE workshops and a live jazz trio performance. Described by the late Humphrey Littleton as 'formidable', Simon Spillett is a British jazz saxophonist who has won many awards for his music. Please click the button below to book this event.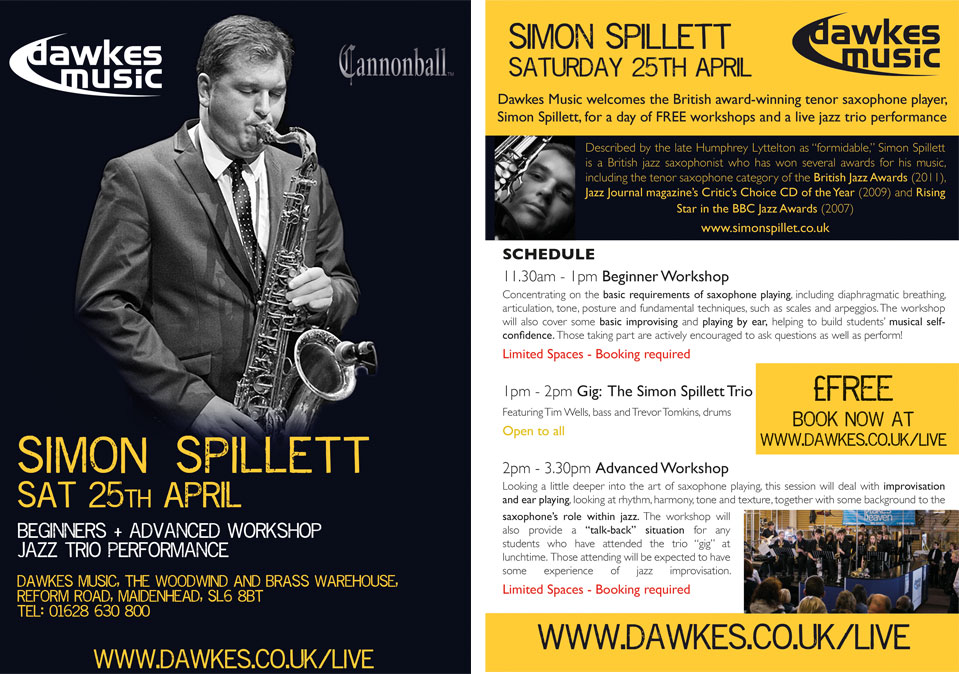 Please fill in the contact form to book this event.
Booking Form