Clarinet Day with Hannah Marcinowicz - Saturday May 23rd
Dawkes Music present our Clarinet Day featuring clarinettist Hannah Marcinowicz.
Hannah has performed as a soloist at venues including the Royal Albert Hall and the Royal Festival Hall, and with orchestras such as the London Symphony Orchestra, Philharmonia Orchestra, BBC Concert Orchestra, Royal Philharmonic Orchestra, London Philharmonic Orchestra among others.
The day will feature two masterclass sessions, intermediate and advanced. Sessions will focus on popular set pieces from the grade exams and will also feature discussions on technique, phrasing and tone production, so will be suitable for all clarinettists! The day will also feature a performance by Hannah and other local ensembles on the Dawkes Music stage!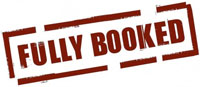 Please Note
The students taking part in the masterclass have already been selected by a couple of local teachers. We encourage other clarinettists, parents and teachers to come along to see and hear the advice offered from Hannah Marcinowicz as it will be relevant not only to others playing those pieces, now or in the future, but to all clarinettists at every level. The correct technique, interpretation, phrasing and posture will assist all players whatever stage of their playing journey. There is no need to bring your clarinet as it will be an observational session, however you may wish to bring it along to try some of the mouthpieces, reeds, accessories etc that will be on offer throughout the day.