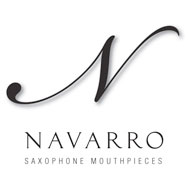 Rafael Navarro Saxophone Mouthpieces
Rafael Navarro Saxophone mouthpieces have taken the Sax world by storm in the last 2-3 years. With impeccable finishing, these modern classics are influenced heavily by vintage designs that have been modernised and dare we say improved upon. With a range based on the best of vintage designs and modern needs there is a Navarro for every Sax player, from dark lush subtones to screaming pop and rock solos, there is a Navarro for all scenarios. Here we hope to help you understand the models and see what would suit you best...


The Metal Models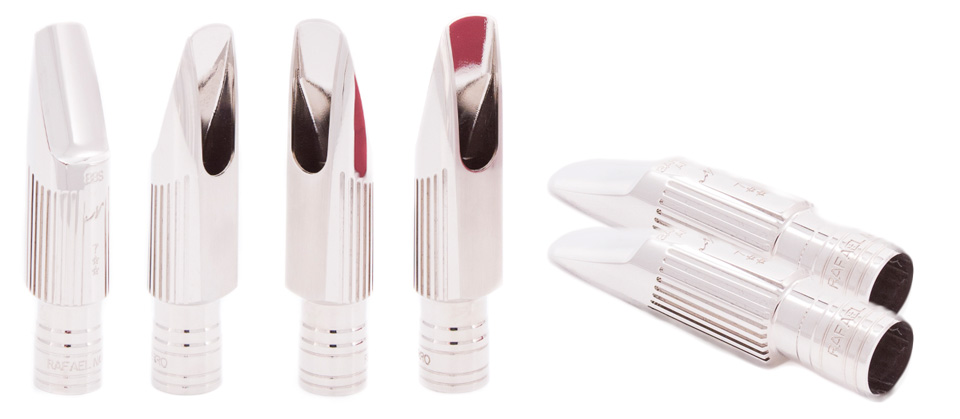 Navarro Bahia (AR) - Tenor Saxophone
New (August 2016) the Bahia model is only available in metal and is the second incarnate of this model. The AR references Anibal Rojas, a highly respected US Saxophonist and one of Navarro's long time friends and endorsers. Navarro wanted to create a high baffle metal piece that has a clean top end and a fiery lower end. The tone balances nicely across the rang of the instrument, helped by the chamber design. This new Bahia is Navarro's brightest and most powerful mouthpiece, and is suitable for all types of modern playing but obviously is more aimed at pop, funk, rock, modern jazz where the player may be demanding a lively and bright sound with lots and LOTS of power.
Our Thoughts:
"Too often so called 'brighter' metal Tenor mouthpieces can be thin, edgy and a little unpleasant. This is not the case with the Bahia, from the first moment it is very fun to play and the bottom and middle registers have a tubbiness and warmth that you may not expect from this type of mouthpiece. Step it up the range and the Bahia starts to really sizzle with a very vibrant mid to top range. This isn't a mouthpiece for the novice, but it is very usable for any advancing player or pro. If you're wanting something for a pop act, function band, rock or heavy duty funk and you like playing higher baffle mouthpieces then this should be no.1 on your list. We've never quite played anything like it, and that includes Guardala, Beechler etc..."
Navarro Bahia (AR) - Tenor Mouthpiece
Navarro Be Bop Special 'Bob Mintzer' - Tenor Saxophone
The new BeBop Special in metal is a medium high baffle piece which offers excellent projection whilst retaining warmth in the lower areas of the Sax. This mouthpiece is designed for the player seeking the brilliance and power of a modern mouthpiece without losing the core fatness of the traditional pieces of the 1950's and 60's. It combines a medium chamber with a medium length, and a high baffle. This mouthpiece is excellent for traditional jazz, straight ahead and more contemporary jazz amongst other genres. It's design is similar to what Bob Mintzer played in the late 1980's and it's far less violent than the Bahia with more lush depth and richness.
Frustrated Link players will never have to fuss with their vintage pieces again by changing facing curves or experimenting with baffle wedges, instead the answer is here. This is Navarros second version of this mouthpiece and sits between the original Bop Boy and BBS models. The new body design is a tribute to the late great Freddy Gregory, one of Navarros personal mouthpiece heroes.
Our Thoughts:
"The NEW Be Bop Special metal is something of a hybrid of the older Bop Boy and Be Bop Special metal mouthpieces that Navarro originally released a few years ago. It feels easy to play and with that real 'Link' depth and richness of tone. There is brightness and punch if you push it but it's not a fire breathing dragon like the Bahia, which may be more suitable if you're playing a ballad or backing a small jazz ensemble. This Be Bop Special would appeal to the more traditional player or those wanting an excellent versatile metal Tenor mouthpiece. Like all the Navarro pieces it is impeccably made and well balanced to play."
Navarro Be Bop Special 'Bob Mintzer'
Not sure what Mouthpiece?
Email us your setup (reeds, current mouthpiece) and style of music played.
One of our mouthpiece consultants will contact you.