Snake Davis DVD – "Make It Sing" Review
15th September 2010
"MAKE IT SING!" Snake Davis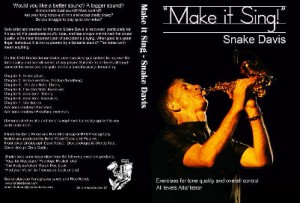 "What good is a great finger technique if it is not supported by a fantastic sound? The notes won't mean anything" (Snake Davis)
Want your first Sax?
4th September 2010
To Rent or Buy?
Obtaining your first saxophone from Dawkes Music can be achieved in a simple and cost effective way. We offer various ways to get you your first saxophone, which we believe suits everyone.
As a woodwind and brass specialist shop, you will be guaranteed the best student model saxophones on the market, with the addition of ongoing workshop support from us to ensure the saxophone continues to play to its highest capabilities. Dawkes do not simply give you a saxophone out of the box; we add our personal touch to each instrument ensuring it is set up and easy to play suiting the players requirements.