Chris Potter @ Ronnie Scotts…
18th November 2010
Saturday 13th November was a great day – not only did England run Australia into the ground at the Rugby match at Twickenham, but a few of us had booked tickets to go see the phenomenal American tenor saxophonist Chris Potter at Ronnie Scotts. Having worked all day at the shop on Saturday, we were eager for a dose of jazz that night. Making it into London amongst the jolly rugby fans was something of a mission, but worth the battle as we finally entered one of the most prestigious jazz clubs in the world. Sat in our dimly lit rows, surrounded by pictures of jazz greats past and present, we settled down for an evening of sublime jazz performances.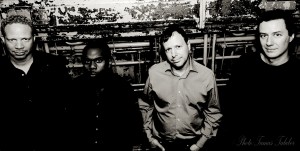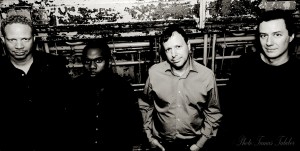 Chris Potters 'Underground' group consists of New Yorkers Adam Rogers on the guitar, Craig Taborn on Fender Rhodes, and Nate Smith on drums. Together, the band performed pieces that lasted up to 15-20 minutes at a time, flawlessly playing from one piece to another, and what seemed from one genre to another. The music, built on simple grooves, soon developed into more complex rhythms, and quickly shifted to a freer jazz style. However, it easily transformed and changed back into gear with Potters simple melodic funk grooves, after perhaps hearing some of most creative solos we had ever heard. Although at times, the music had an 'unsettled' aspect to it due to the unpredictable solo lines, we were captured by the sheer excellence of the musicianship.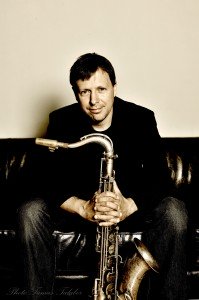 Potter demonstrated almost every saxophone technique possible from a mastery of the altissimo to 'power fingers' of extreme dexterity. He even treated us to the warm tones of the bass clarinet in some of the pieces. Rogers guitar playing provided both the rhythm groove and bass line, intertwining with Taborn's playing on the Fender Rhodes whose solos were innovative but seemingly effortless. Smith was an absolute machine on the drums, responding and picking up on everything. He wowed us with his virtuosi solo whereby he played ingenious rhythms, resulting in playing the kit one handed whilst the other hand played a shaker. The stamina of this musician was awe-inspiring.
So, an amazing evening thanks to these incredible musicians in a great venue, and not to mention the delicious food and drink that was also enjoyed!
Lizzie – Sales Dept 18/11/10