'Chu'
1st October 2019
"…had he lived there is no doubt that he would be ensconced in the jazz pantheon alongside Coleman Hawkins and Lester Young. He was that good."
– Dan Morgenstern
"(Charlie)Parker even gave his first son, born in January 1938, the middle name of Leon, after his idol."
– Jeffrey Magee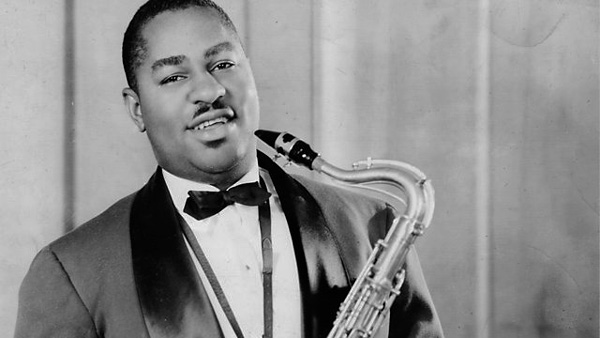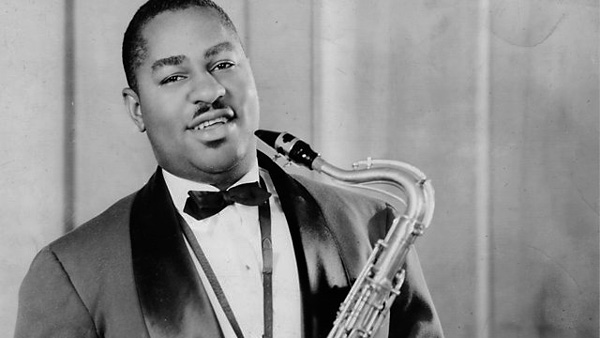 In late October, 1941, one the most extrovert bandleaders of the Swing Era and his band were playing a dance in Youngstown, Ohio. The next engagement for Cab Calloway and His Orchestra was scheduled to be in Buffalo, New York. When the Youngstown engagement finished, saxophonists Andy Brown and Leon 'Chu' Berry decided to travel ahead of the band bus in trumpeter Lammar Wright's new car. Calloway's bass player, Milt Hinton, recalled that the bus followed on about half an hour later and about fifteen minutes into its journey the bus stopped at the scene of an accident. There was no street lighting, but what could be seen in the band bus's headlights was that Lamar Wright's car was badly damaged and on the wrong side of the road.
Some accounts say the car had hit the supports of a bridge. Wright and Andy Brown were badly shaken and, according to Hinton, "had some minor cuts and bruises and a few broken teeth". 'Chu' Berry, though conscious, was much more seriously injured.  Apparently he had been thrown from the car and his skull was badly damaged. He was taken in the band bus to a local hospital and next day the band with Wright and Brown, but without Berry, moved on to Buffalo to fulfil its engagement. After the Buffalo dance, Cab Calloway gathered the band together and announced that 'Chu' had passed away. Leon 'Chu' Berry, one of the greatest tenor players of the Swing Era and, many would argue, of any era, had gone.  He was only thirty-three years old.
In his book on the Swing Era, Tom Scanlan drew attention to a 1941 survey carried out by the magazine Music and Rhythm. The magazine found that in a two-year period two hundred musicians had died or been injured in traffic accidents. (Using simple division, that amounts to seven big bands per year.) Travelling by band bus or in musicians' cars for many miles along poorly lit and often poorly maintained roads to get to the next engagement or the next 'one- nighter' was fraught with danger. 'Life on the road' often ended the same way.
His house's trio, the Hawk and 'Chu'
Born on 13thSeptember, 1908, into a well-to-do African American family in Wheeling, West Virginia, one of Leon Berry's early musical inspirations was one of his half-sisters , who played piano in a jazz trio that often rehearsed in the Berry home. Leon Berry played alto sax in his high school band and during his college days in West Virginia College, Charleston, but by 1929, when he joined Sammy Stewart's big band, he had switched to the tenor.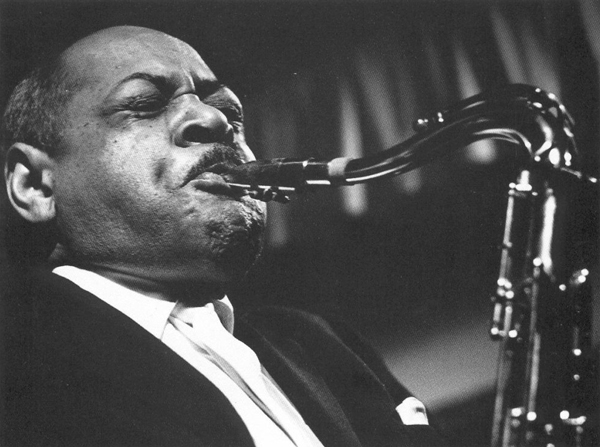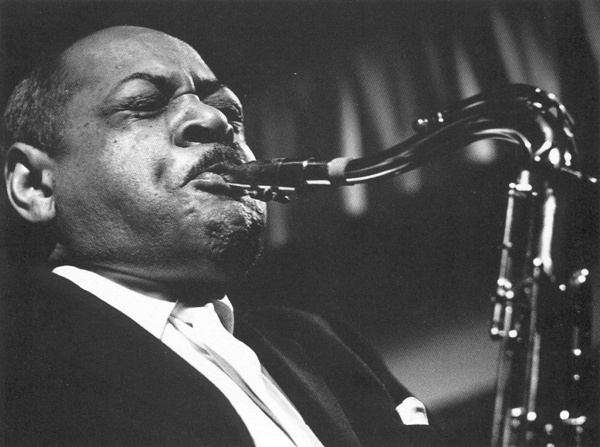 Berry's tenor saxophone hero was Coleman Hawkins, whom he heard during the 1920s playing with the great Fletcher Henderson orchestra. During the 1920s and into the 30s Hawkins was the dominant tenor stylist. As a soloist he was bold and assertive. His tone was full, at times organ-like in its power and richness, making him a fearsome opponent in any 'cutting contest'. The style that 'Chu' Berry was developing as a tenor player was more fluid and less domineering, so that even at fast tempos he could be both relaxed and in charge, without being forceful, and Berry's tone, though lacking the edge and the depth that Hawkins could produce, would be round and full and warming.
As for the name 'Chu', according to one authority it came from the fact that when he played the tenor, Leon Berry appeared to be chewing his mouthpiece, and the man who chewed became 'Chu'. Another story has it that when the young saxophonist grew his whiskers, he was thought by a friend to resemble a leading character in the stage show Chu Chin Chow, and over time 'Chu Chin Chow' was reduced to just 'Chu'.
During the early years of the 1930s, with Lester Young still very much a distant outsider in the race for jazz dominance, the young, portly, pipe-smoking tenor player from West Virginia was rapidly building a reputation for himself on the New York scene. But how would he fare when the heat was on? An English music critic, composer and bass player was about to provide the opportunity.
Patrick Cairns 'Spike' Hughes
In 1933 the composer, critic and ardent jazz fan, 'Spike' Hughes, was in New York and he heard and was greatly impressed by 'Chu' Berry, who was playing at Small's Paradise, a Harlem cub. When Hughes saw the opportunity to assemble an all-star American orchestra to record some of his compositions, he thought of using Berry. However, on the first occasion he put a band together, Berry was booked to appear elsewhere, but, as luck would have it, Coleman Hawkins was available. On the second and third of his recording sessions both 'Chu' and the Hawk were available, and Hughes was faced with the prospect of either denying the younger man his very first visit to a recording studio or telling the great Hawkins his services were no longer needed. In the end, Hughes solved the problem by using both tenor players, with 'Chu' usually taking his solos before the Hawk.
The result, as one commentator put it, was that Berry "does not sound completely at ease, no big surprise under the circumstances…in almost every piece Hawkins gets to solo straight after Berry and it seems that he is using the opportunity to give a lesson to his younger rival in economy of means and how to make a valid and interesting musical statement in a mere 8 or 16 bars." On one of the few pieces where Berry doesn't take a solo, 'Donegal Cradle Song', Hawkins produces one of the greatest solos of his career, a solo that must have impressed the young sideman, but can't have helped settle his nerves (1).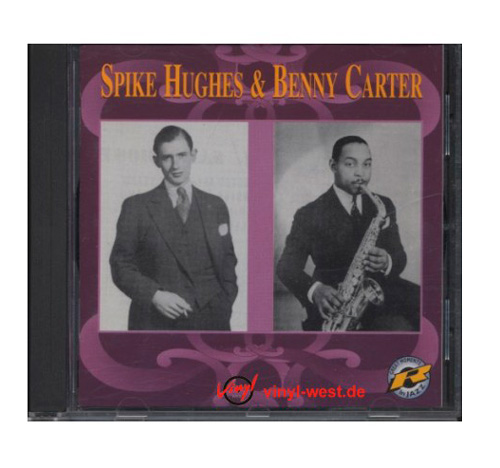 This early experience of being put in his place on record seems to have had no lasting effect. For the next few years Berry's reputation as a big band section-player and soloist or as a dependable frontman in small groups grew and grew. 
With Big Bands
Benny Carter's, Teddy Hill's and Fletcher Henderson's were some of the big bands 'Chu' Berry played with during the first half of the 1930s. Despite having players of immense talent in their ranks, none of these bands became household names. Racism amongst band promoters and audiences is often cited as the reason black bands of this period failed to become as successful as some of their white counterparts, though Henderson's band also suffered from a lack of drive from its leader. The tune 'Christopher Columbus' provides a shining example of Henderson not exploiting a wonderful opportunity.
In the summer of 1936 Fletcher Henderson and His Orchestra was appearing at the Grand Terrace, Chicago. 'Christopher Columbus' is said to have been composed primarily by 'Chu' Berry with additional material provided by Horace Henderson, Fletcher's brother and pianist, and maybe trumpeter Roy Eldridge, and it was proving to be immensely popular with audiences at the Grand Terrace. It also proved popular elsewhere; as one of Henderson's biographers, Jeffrey Magee, points out, "Within a five-month span of 1936, thirteen bands recorded the piece with ten different labels." In addition, spinoff compositions were recorded and a version of 'Christopher Columbus' was incorporated into Benny Goodman's famous flag-waver, 'Sing, Sing, Sing'. But Henderson failed to exploit the situation. He didn't take his band on the road where a huge audience awaited. 'Chu' ended up with a reported $300 and Horace Henderson and Eldridge got nothing.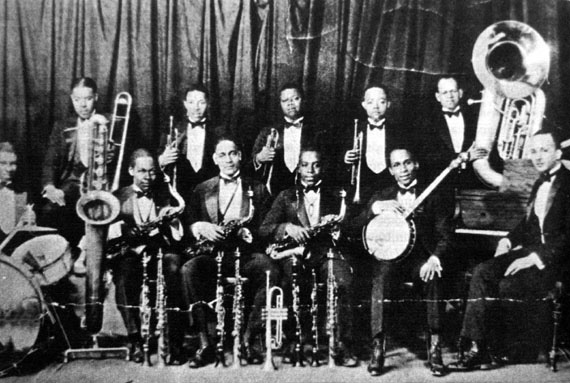 If his stay with Henderson did not result in substantial royalties from a best-seller, it did produce some great recorded solos.  On 27thMarch 1936, three sides recorded by the Henderson band, 'Blue Lou', 'Stealin' Apples', and the band's hit 'Christopher Columbus' all have memorable solos from 'Chu' (2).  On 'Jangled Nerves', recorded on 9thApril 1936, Berry shows, despite the pace being frantic, that he can keep his cool and on another up-tempo swinger, 'Rhythm of the Tambourine', from March 1937, where his tone is fuller and richer than normal, he is still very much in charge. Throughout his time with Henderson, Berry was an excellent and dependable soloist whatever the material on offer, but the band led by Cab Calloway offered better money and more security even if there would be fewer opportunities for 'Chu' to show off his jazz credentials, and in the summer of 1937 'Chu' joined Cab. 
Cab Calloway's Orchestra towards the end of the 1930s was seen as a band of fine musicians, who spent most of their time providing accompaniments for its vocalist leader, one of the most in- demand black entertainers. Nevertheless, despite Calloway's fame, 'Chu' tried to ensure that his fellow musicians saw more of the spotlight; he kept pressing Cab to employ top arrangers to provide the band, and not necessarily himself, with new material, a move which ran into a little difficulty when Cab found out how much Benny Carter charged for his arrangements. Fortunately, as we shall see, Cab dug deep for Carter's arrangement of a tune that Benny Carter also composed, 'Lonesome Nights'.
Something of a relief from playing his leader's greatest hits came at the start of 1939 when 'Chu' briefly replaced a seriously ill Herschel Evans in the Count Basie Orchestra. On a very lively 'Oh, Lady Be Good', recorded by the Basie band in February 1939 (3), Berry solos beautifully and, as was his habit, with great coherence, while his fellow tenor star, Lester Young, seems concerned to make coherence a thing of the past. Could it be that determination to assert his difference got the better of the President?
With Small Groups
The 1930s also saw 'Chu' in recording studios playing with a variety of small groups, sometimes with singers, sometimes with leading jazz performers of the day, sometimes as leader and always with swing and taste. Let's touch on some of Berry's small-group highlights.
In November 1934 Chu was part of the septet that accompanied The Empress of the Blues, Bessie Smith, on her last recordings before she, too, died as the result of a motoring accident. On 29thApril, 1935, recording with Henry 'Red' Allen's Sextet, 'Chu' solos for one chorus on 'Rosetta' and shows he is developing into a soloist where speed, coherent ideas and relaxation will come as standard. A few months later, on 25thJune, he was a member of vocalist Putney Dandridge's small group, alongside Roy Eldridge. Even on the very modest piece, 'Chasing Shadows', 'Chu' is relaxed and full-toned, making a significant contribution to an undistinguished song, without being harsh or assertive. 'Chu' also recorded several fine sides with Billie Holiday, but I would suggest he is even better on the tracks he recorded with singer, Mildred Bailey, 'When Day Is Done' from September 1935 warranting special mention, though a later session from January 1938, when Bailey sings 'Thanks for the Memory', is not to be overlooked.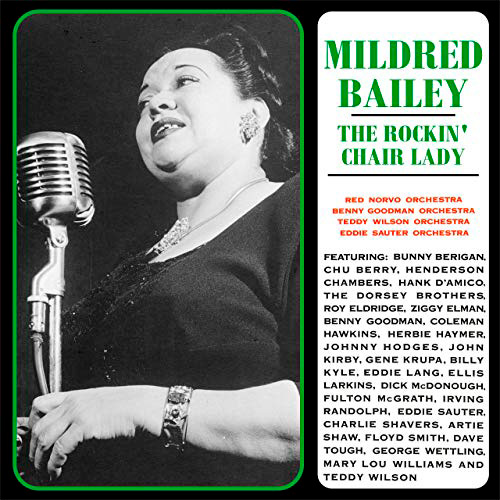 And there were many other memorable small-group sessions involving 'Chu'. One of the best occurred in February 1936 and featured a septet named as Gene Krupa's Swing Band. With a front line of Berry, Roy Eldridge and Benny Goodman and backed by an excellent rhythm section, on tunes like 'I Hope Gabriel Likes My Music' and 'Swing Is Here' Krupa's group leaves even contemporary critics reaching for superlatives. If 'Chu' played with a better front line than Krupa's Swing Band, it was in September 1939. Under the leadership of Lionel Hampton, Chu found himself in a ten-piece outfit that included Ben Webster, Coleman Hawkins, recently returned to America, Benny Carter and Dizzy Gillespie. Undaunted by this esteemed company, on 'Hot Mallets' Berry produced what Loren Schoenberg describes as "the most relaxed and flowing tenor solo of the entire date". But were there even better recordings?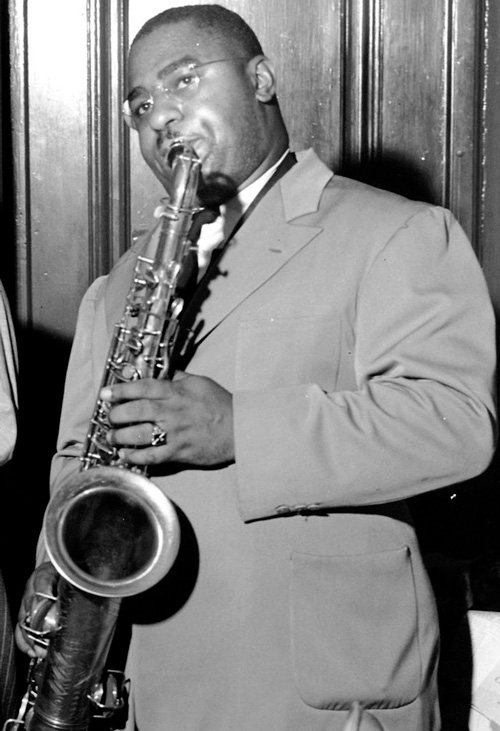 Greatest recording?
'(I Don't Stand) A Ghost of a Chance' recorded on 27thJune, 1940, features the Cab Calloway Orchestra with Berry soloing throughout. Down Beat was delighted with the result, its critic maintaining, "'Ghost' is all Chu and wonderful Chu". The solo on 'Ghost of a Chance' is seen by several writers as Berry's response to Hawkins' 'Body and Soul' and as his best performance on record. My own view is that on 'Ghost of a Chance' 'Chu' is too assertive, too insistent, to the detriment of his usual warmth, ease and approachability. That is why, along with critic Gunther Sculler, I would suggest Berry's solo on Benny Carter's composition 'Lonesome Nights', recorded on 28thAugust, 1940, better reflects the nature of the man and gets us nearer the elements of his wonderful talent.
'Chu' Berry's tenor playing occupies a space between Hawkins' commanding declarations and Lester Young's melodic idiosyncrasies. Berry's playing was warm, inventive, cohesive and approachable. He had great speed, but one never feels he was playing just to impress, though impress he certainly did. Although his life was short, he left us with enough examples of his effervescent playing for us to appreciate his worth and stature. He was one of the greats.
Peter Gardner
September, 2019
Acknowledgements
I am grateful to Steve Marshall from Marshall McGurk, Maryport, Cumbria and Sam Gregory, Dawkes' woodwind specialist.
Endnotes
(1) All of the Spike Hughes tracks recorded in America, including 'Donegal Cradle Song', are available on 'Spike Hughes and Benny Carter, 1933', Retrieval CD RTR 79005.
(2) These three tracks and all the other tracks involving Chu Berry, with the exception of 'Lady Be Good' (See below), are to be found on 'Classic Chu Berry Columbia and Victor Sessions', Mosaic MD 7 – 236.
(3) 'Lady Be Good' featuring the Count Basie Orchestra with 'Chu' Berry is available in the 4 CD collection 'The Count Basie Story', Properbox 19 and in the 8 CD set 'Classic 1936-1947 Count Basie and Lester Young Studio Sessions', Mosaic  MD 8 -263.
Some sources used
Menno Daams, Sleeve Notes for 'Spike Hughes & Benny Carter, 1933', Retrieval CD RTR 79005.
Milt Hinton and David G. Berger, Bass Line (Temple University Press, Philadelphia, 1988).
Spike Hughes, Second Movement (Museum Press, London1951).
Tom Scanlan, The Joy of Jazz: Swing Era, 1935-1947 (Fulcrum Publishing, Colorado, 1996).
Alyn Shipton, Hi-De-Ho: The Life of Cab Calloway (Oxford University Press, New York, 2010).
Loren Schoenberg, notes for 'Classic Chu Berry Columbia and Victor Sessions', Mosaic MD 7 – 236.
Loren Schoenberg, notes for 'The Complete Lionel Hampton Victor Sessions, 1937 -1941', Mosaic MD 5 – 238
Gunther Schuller, The Swing Era (Oxford University Press, New York, 1989).