Feefo – Gold Trusted Retailer (Independent Reviews)

Dawkes Music receive 'Gold Trusted' Retailer award…
Feefo has introduced the Trusted Merchant accreditation to recognise the hard-work of merchants that consistently deliver excellent customer service in the eyes of their genuine customers.Those businesses that meet the criteria, have been accredited as either a 'Trusted Merchant' or a 'Gold Trusted Merchant'.
Dawkes & Taylor Swift @ Madame Tussauds London
Dawkes support 7 time Grammy Winner & Top UK Tourist Attraction…
We were delighted to help out top London tourist destination Madame Tussauds recently by supplying a Sax & Trumpet for their new Taylor Swift 'set'. The venue wanted to showcase the top US star and wanted some real instruments to compliment the amazing waxwork figures they are so famous for. What better than to call the UK's no.1 Wind & Brass supplier and ask for help!
Award Winners! Dawkes scoop 'Best Classical Music Instrument Shop' award…
We're delighted to have been voted by the public as the 'Best Classical Music Instrument Shop' for the UK in 2014.
Having been previous winners in 2011 & 2012 we were excited to get the award back to our shop in 2014. We'd like to thank everybody that took the time to vote for us, we do appreciate it very much and we hope we can continue to fulfill your musical needs throughout 2015 and beyond!
Replacing a Saxophone Crook Cork…
Check out our video explaining how we would change the cork on any Saxophone neck. We offer this as an 'on the spot' service in store and it's something you can drop in to be done at any time, just remember to bring your mouthpiece so we can size it up perfectly for you.
Yoga Masterclass – Saturday November 15th, 2014
'Don't forget to breathe: Yoga and the art of Woodwind Playing'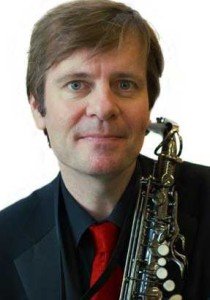 We're delighted to welcome top UK Woodwind Pro Duncan Lamont Jr to Dawkes for this exciting Yoga masterclass. Duncan will be accompanied by his Yoga instructor (Karen Pancholi) and they will be discussing and demonstrating how Yoga can help all Wind players with breathing, relaxation and much more…