NEW Jupiter Beginner Clarinet…What's in a name?!
I mentioned in a recent article that Yamaha were often guilty of using Roman numerals to denote new models, i.e. YCL-CXIII. Seemingly Jupiter have a slightly different affliction and that is to put S, Q, FQ or QO and all sorts of letters after a model when they change it. It can be both confusing and a bit misleading as sometimes the change is very minor (i.e. it's just in a new case) and other times it can be a full instrument re-design.
NEW Selmer Privilege Clarinet…
It's arguably the greatest time ever to be looking for a new professional wooden clarinet, there are simply loads of wonderful choices. In fact whilst discussing this exact topic with a colleague the other day it was noted that if you can't find a great instrument now then it's probably time to try playing another instrument, or take up something equally lucrative such as Hungarian stamp collecting…
Rico Jazz Select Reed Re-Branding & Reed Tips…
It's amazing to think that the D'Addario company bought out Rico back in 2004 yet the confusion of branding cropped up again recently and so we wanted to take this opportunity to update all Clarinet & Sax players of the most recent reed box packaging changes on Jazz Select & Reserve reeds in particular to avoid any confusion and to discuss what a re-brand can do to us single reed players minds!…
The Uebel Emperior Bass Clarinet is a serious competitor!
The Uebel Emperior is a fantastic new addition to the professional Bass Clarinet range.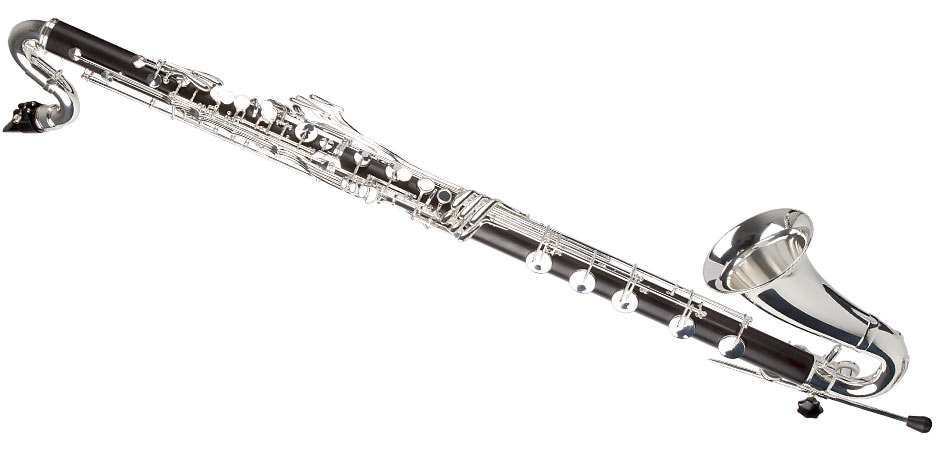 "The Uebel bass clarinet is a fantastic and much needed addition to the bass clarinet market that compares favourably with it's competitors. It plays extremely well and is a reliable alternative for players looking for a high quality instrument at an affordable price." Sarah Watts, B
ritish bass clarinet specialist, teacher of bass clarinet at Royal Northern College of Music.
Dawkes Music Workshop: Saxophone Split and Patch
This Buescher 400 'top hat & cane' came to us as a recent purchase for general set-up.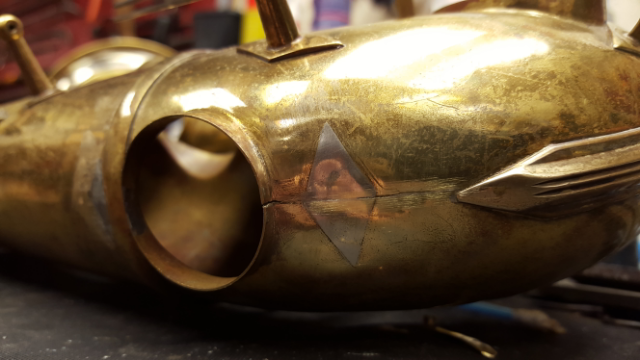 The biggest problem we found was a small split running along the bottom bow and into the low Eb tone hole. This would cause the pad to leak air from the split so it needed to be filled one way or another.