Abi in Uganda…supporting Brass for Africa
Abi's diary inputs from her trip to Uganda to help set-up a repair workshop for the Brass for Africa charity:
Trumpet DIY Repair Tips – Broken Waterkey spring
Problem: Waterkey spring has broken!
This minor problem is easily repairable, all that is required is the correct parts, possibly a tool and some patience. It may not seem like a minor problem at the time, as the instrument will no longer be airtight and it will squeak and be wildly uncontrollable. Firstly identify the broken spring, and there can often be more than one. The water key will be flapping and have no tension to it.
Allen Vizzutti Video Series – Episode #3 (performance anxiety)
Top US Trumpet professional Allen Vizzutti spent some time with us discussing all things Trumpet related.
Cannonball artist Gerald Albright in the UK…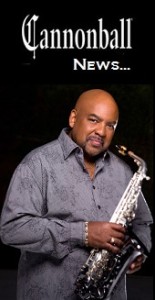 I was lucky enough to meet Gerald Albright a couple of years ago at the NAMM show in the USA where the great and good of the music industry assemble (and me!). I had been  an admirer of his playing for some years, his CV is pretty impressive with 16 solo albums to his name and well over 1 million records sold…1 million! For an instrumentalist that is a pretty major output! He's also recognised for his work as a touring live Saxophonist with great Pop stars such as Whitney Houston and most commonly Phil Collins. This work has propelled him onto a world stage and I'm pretty sure he must be one of the most 'seen' live Saxophonists because of this.
Buffet R13 vs Buffet RC
For many years the Buffet range of clarinets has been quite dominant in the upgrade and professional clarinet market. Whilst the competition has certainly come on strong in the last few years (Bliss & Yamaha in the mid range and Selmer & Yamaha CSG in the pro range) it's fair to say that for many players and teachers the Buffet is still first on the list to start the comparisons.