Trumpet DIY Repair Tips – Stuck Mouthpiece
PROBLEM: MOUTHPIECE IS STUCK
This is a problem for pretty much all brass players at one time or another. It can be caused by a dirty mouthpiece shank, or dirt in the mouthpiece receiver. It can also be caused by the mouthpiece taking a knock and getting shunted a little too far into the receiver. Depending on how stuck the mouthpiece has become, this is a repair you can attempt at home, but can often require a repair technician.
Allen Vizzutti Video Series – Episode #2 (Warm up advice)
Top US Trumpet professional Allen Vizzutti spent some time with us discussing all things Trumpet related.
'Trumpet-Fest' – Live @ Dawkes Event (Sat Nov 16th – Report)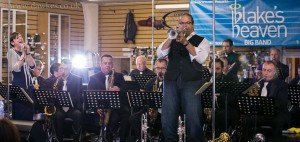 Many thanks to all who attended 'Trumpet-Fest', a fun time was had by all and plenty of Trumpet bargains got snapped up including some of the NEW Cannonball Lynx Trumpets!
Allen Vizzutti Video Series – #1 Early Trumpet Influences
We were delighted to welcome Allen Vizzutti into our store one afternoon in October 2013, as part of a European tour we were able to grab some time and sit down and chat about all things Trumpet and Allen's extensive playing career and experience.
Intermediate Clarinets – Sound Clip Tests
We help lots of customers coming to the store (or mail order) choose an 'upgrade' clarinet. Often we're asked "what are the differences?" – Well there are often many technical differences to do with the internal bore shape and size of the clarinet, the wood quality and how it is treated, plus multiple manufacturing and quality control differences. However, what it comes down to is the sound, we only stock models that we feel are good enough to deserve your hard earned investment, and as such we encourage players to play-test the instrument themselves to determine what's best.