Trumpet Re-Lacquering in the Dawkes Music Workshop
This Bach Stradivarius Trumpet has had a new leadpipe fitted as the red rot on the underside rendered it un-preppable for relacquer.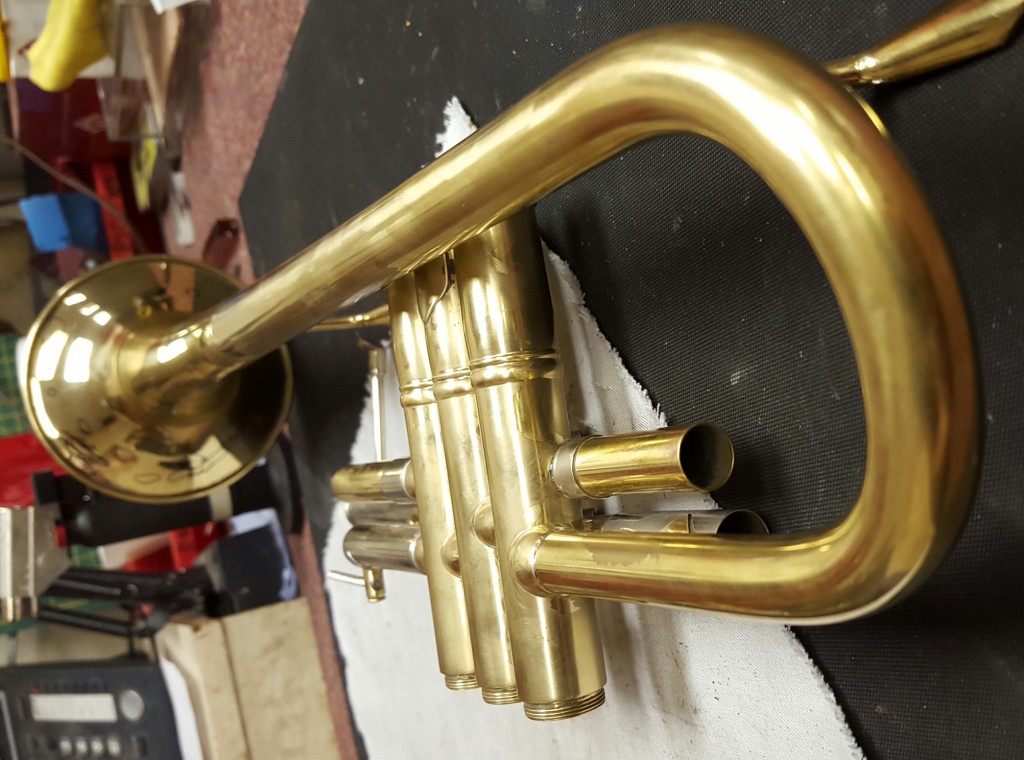 If metal is too rotten, it will not be able to withstand the invasive filing, sanding and pressure of the re-surfacing work. During the preparation of the surface, all dents and scratches have to be removed and the metal is filed and polished to a mirror finish. This is the most important stage as any remaining imperfections will show up tenfold under new lacquer.
Have you tried D'Addario Reserve Reeds?

Acclaimed for their unrivalled consistency and ease of response, D'Addario Reserve reeds are fast becoming a favourite amongst the UK's top orchestral players.
Restoration in the Dawkes Music Workshop
Sunniva, one of our dedicated workshop repairers, was so happy with one of her latest restoration jobs she shared it on her personal blog. She did such a great job on this J. Higham cornet we thought the internet deserved to see this beauty.
National Association of Musical Instrument Repairers Hold AGM at Dawkes
The National Association of Musical Instrument Repairers (NAMIR) held their Annual General Meeting at Dawkes Music on Sunday 1st November. Some of our repairers and spare parts experts attended and let us know what happened.
The Summer of Vintage Saxes!
This summer we have seen a multitude of beautiful vintage saxophones come into the workshop so we thought you might like to see what we have seen and what their issues were. Have a look through, there are some real beauties!