Sax Mouthpieces – How Dawkes can help…
Whether you are a beginner, advanced amateur or a professional the choice of mouthpiece can make a huge difference.
Beginner Players
When you're starting out the Sax mouthpiece you choose needs to be (a) easy to play (b) well made (c) help you make a decent tone. We see many poor quality mouthpieces on beginner Saxes and more often than not the player is struggling away trying to play something that really isn't doing them any favours. Sadly the cheaper quality instruments often come with these inferior mouthpieces and players struggle accordingly. It needn't be this way, with the right help and guidance we can get student players enjoying their Sax more with the correct mouthpiece choice.
Brass Mouthpiece Advice & Info…
Many brass players will tell you that you can search for that elusive perfect mouthpiece, but never find it. Truer words have probably never been spoken but the benefits of trying to find a good compromise can be enormous. If you are looking to improve the squeakiest of lead trumpet parts, the mellowest of flugel tones or the meatiest bass trombone pedals, the chances are we have something to suit!
Allen Vizzutti Video Series – Episode #4 (How to approach the jazz idiom)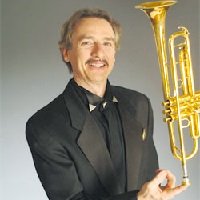 Top US Trumpet professional Allen Vizzutti spent some time with us discussing all things Trumpet related.
As part of his video tip series we present #4 – 'how to approach the jazz idiom'
Learn To Play Day – 2014

It's that time of year again. Every April we throw open the doors and offer FREE Woodwind lessons to anyone who wants them!! We also have live music in the shop to get you inspired to pick up an instrument and blow!
Abi in Uganda…supporting Brass for Africa
Abi's diary inputs from her trip to Uganda to help set-up a repair workshop for the Brass for Africa charity: