Yamaha Trumpets – New Models
Yamaha beginner trumpets have always been well established. The Yamaha 1335 especially had a good following with Trumpet teachers as it offered the beginner trumpet player a good sounding, in tune option. Best of all the Yamaha student trumpets were always very reliable, less time for Teacher/Parent to spend having to get the instrument adjusted or fixed etc. That said, it's a design that had been around for a while. Now, as part of an overall student and intermediate re-design the Yamaha student brass range has changed, for the better…
Wayne Bergeron (Top US Trumpet Player) visits Dawkes… Sat March 10th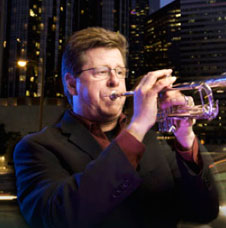 Top US Trumpet 'superstar' Wayne Bergeron will be in-store at Dawkes on Saturday March 10th (10am-Midday). Wayne will be on hand to talk all things trumpet, technique, high notes etc and discuss his vast experience as the worlds #1 lead trumpet player.
Trevor James SR Saxophones – Special Offer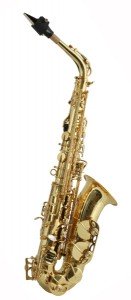 Launched last year the Trevor James (or TJ) range of SR saxes offer the intermediate or upgrading Sax player a really fruity sound and slick action for a great price. With the Alto model costing just £1299 inc.vat and the Tenor model costing just £1679  inc.vat the SR models come in a few hundred pounds less than the well known Yamaha 62 and Yanagisawa 901 models.
Selmer Reference 54 Alto – DragonBird Collector's Edition
VIP Package…for a VIP Saxophone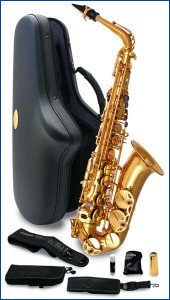 We're delighted to be selling one of these Selmer Ref 54 DragonBird Collector's Edition Alto Saxophones. Only a select number (400) of these special reference 54's have been made and they complete the final year of the 'Tribute to Bird' series that Selmer have been running. The series, which was launched in 2005 has seen a 'bird' reference for each continent; Hummingbird/America, Kookaburra/Australia, Flamingo/Africa, Firebird/Europe…and now the final DragonBird/Asia.
Rare Boosey & Co 4 valve Tenor Horn
This very rare Boosey & Co 4 valve Tenor Horn came into the Brass Workshop this week. It was made around 1920 and has been converted to low pitch. What makes it rare is the fourth valve which could have been added to help with tuning.  We didn't know this model existed!