Planning a Visit? Pre-Booking Required…
We've been carefully monitoring the Covid-19 situation and preparing our in-store environment for a gradual re-opening. The safety of our staff & visiting customers is of paramount importance. As such, we are now operating the in-store environment on a pre-booking appointment basis. This will allow you to visit safely, and comfortably. It will also ensure you get the full satisfaction of our award-winning service.
We've been working hard to ensure the in-store testing environments are top-class, and when you visit you'll notice some smart new changes to the store and the internal layout.
How To Book?
We've integrated a simple booking system into the website. This allows you to book for sales or repair related reasons. Bookings can be made online, or over the phone (01628 630 800). Simply choose from the rooms below for sales appointments or a repair consultation booking. You can add notes at the confirmation stage about your reason for visiting. Please select the relevant department.
Sales Bookings
Repair Bookings
Sales Testing Rooms
Studio Room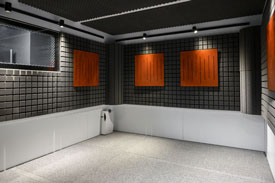 Professional quality sound-proofed space
Little to no reverb with dry sound
Our newest room
Book Appointment
Acoustic Room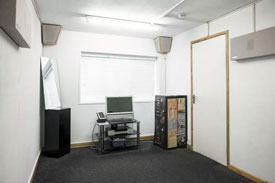 Recording & Playback Facility
9 Changeable Room Acoustics
Adjust at the touch of a button
Book Appointment
Family Room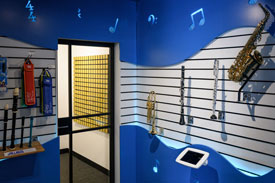 Suitable for kids & families
Try out their first instrument
Interactive musical games for all
Book Appointment
How Does It Work?
By choosing a room space/visit time of your choice, you have the control to book a session that's most convenient for you. After booking, a member of our team will be in touch to confirm your booking and to discuss your requirements further.
Guaranteed 90-minute slot (sales) or 60-minute slot (repair consultation)
Enjoy the experience of testing in our dedicated rooms
Assigned staff member to take care of you
Any products will be pre-prepared
How Much Is It?
Booking your space is FREE. Each sales slot is 90 minutes which we feel gives ample time to test/buy the right product for you in a comfortable and calm environment. The Repair Consultation is also FREE but any repairs undertaken will be charged at the usual hourly rate. All repair work would be quoted for and subject to your approval.
Who Can I Bring?
Our dedicated testing spaces can accommodate between 1-4 people each. At this stage we're encouraging as small a group as possible to help us maintain social distancing within the in-store environment.
Any Questions?
Please click the + icon above to open our contact form. Alternatively, please call us on 01628 630 800 or use our LiveChat function on the website for further information.