MusicMedic Pads
Dawkes Music are delighted to be the UK distributor for MusicMedic.com tools and pads. All MusicMedic pads are proudly manufactured on-site in Wilmington, NC, USA. The MusicMedic.com PadCompany, in addition to making top quality pads for the woodwind repair industry, is the creator of RooPads™ and Saxgourmet™ Pads. The PadCompany is able to make custom pads for just about any instrument. Our Dawkes woodwind technicians are specialists in these new pads and encourage their use on a range of woodwinds. Highly respected for their build quality, reliability and consistency, the MusicMedic pads are industry leading.

We stock the following MusicMedic Pads:
RooPads™ Original
Chocolate
SaxGourmet
Resonator choices
MusicMedic resonators are available in two types; The 'Maestro Star Classic' and the 'Maestro Star Airtight'. Both offer enhanced resonance when compared to plastic or classic domed resonators due to the unique ridged design of the surface area. The main difference between the Classic and Airtight is that the Airtight have a rim that sits on the pad leather and seals the resonator against the pad. In theory this keeps any air from escaping from underneath the rivet and resonator.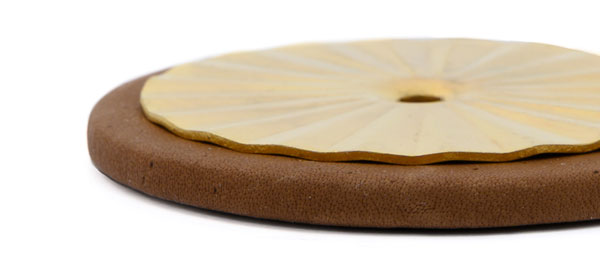 MusicMedic Classic Resonator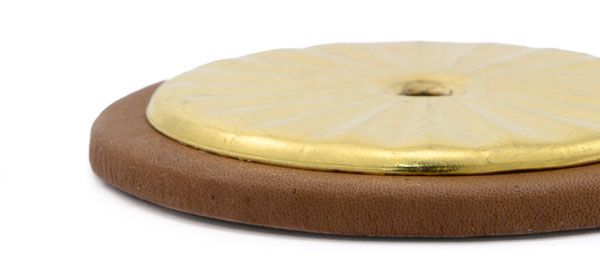 MusicMedic Airtight Resonator
Pad choices
In 2001, MusicMedic set out to create the best professional grade saxophone pads in the world and RooPads™ were born. Kangaroo leather is one of the strongest light weight leathers available, which contains highly uniform fibers and elastin's throughout the skin thickness. This structural uniformity explains the greater tensile strength of the leather, resulting in amazing abrasion and tear resistance.
The first layer in RooPads™ is kangaroo leather that has been tanned according to exact specifications and imported from Australia. Next, MusicMedic import the finest felt from Europe to achieve an even, firm feel that remains stable in dry and damp climates. The backing of the pad is a consistent and rigid cardboard that grips the shellac or adhesive in the pad cup. Each pad is hand-assembled and quality checked by us prior to despatch.
Why are RooPads™ better?
RooPads™ don't stick! (isn't that enough?)
RooPads™ reduce pad noise
RooPads™ offer a firm professional feel
RooPads™ leather is the most durable
RooPads™ are used by professional saxophonists all over the world, including RooPads™ endorsing artists, James Carter, Dave Watson, the Mana Quartet, Ken Coon of the Rascher Saxophone Quarter, Paquito D'Rivera and many others!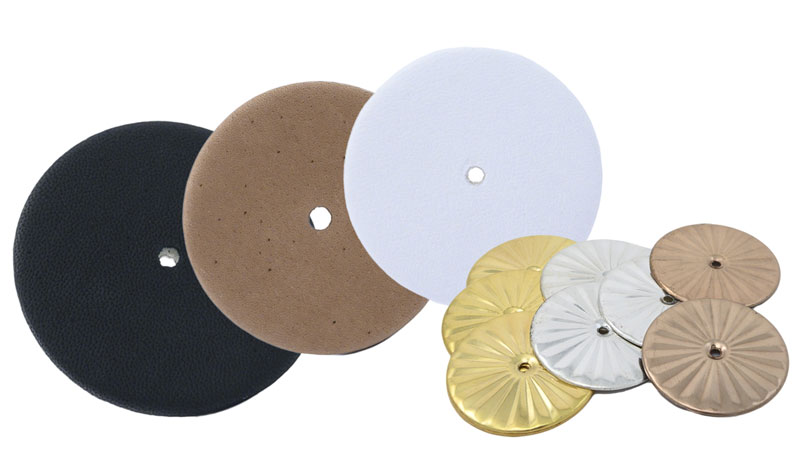 How to Order
We can supply individual pads by size (mm) and you can select whether that comes just with hole, with plain rivet or with one of the special MusicMedic reflectors*. We can also supply custom pad-sets where you can select from a long list of model sizes, or you can create your own custom set. Again, you can choose the pad type and if it comes with hole, plain rivet or with one of the special MusicMedic reflectors*.
*Reflector & Rivet Choices
MusicMedic offer a range of different resonators and rivets that you can customise single or pad-sets with. These vary in their material production and in their shapes and surface designs. For a full list please click on the resonator listings on the individual and pad-set pages. There are also a range of rivets available such as brass, copper, gold and silver - all of which have visual and potentially response differences. Need Help? Our woodwind specialists are on-hand to assist in any queries you may have regarding the MusicMedic pad range. Please contact us with any queries.