Dawkes Music - Exclusively Woodwind and Brass
Here at Dawkes Music we offer a variety of testing environments instore for customers to experience and enjoy. Trying out new equipment should be a pleasant experience after all, Our range of testing rooms are available to pre-book and we can even reserve stock in advance so if you're making a jouney to see us we can be prepared to make it a special experience for you.
Our award-winning staff can help you settle into your testing space and will be on-hand at all times to help advise, listen and offer their assistance throughout your visit. We believe in trying equipment, in person, with the right help and support. It's our goal to make the Dawkes environment the most pleasant retail experience you've ever enjoyed.
We've put together this guide on our 3 large testing rooms, we also offer 4 smaller private rooms for on-site testing:
Studio Room
A professional set-up for hearing all the details in your sound and performance.
At a glance:
Professional quality sound proofed studio space
Little to no reverb or room feedback
Testing space for new electronics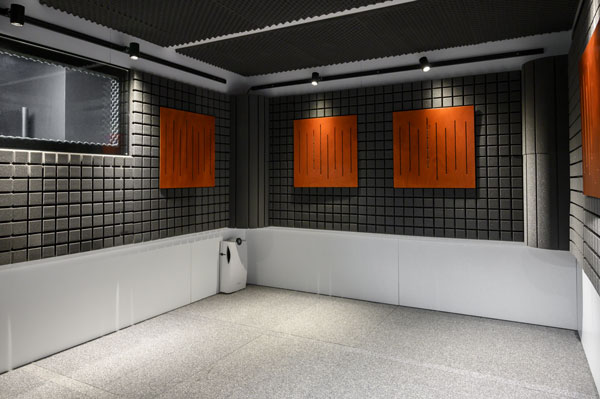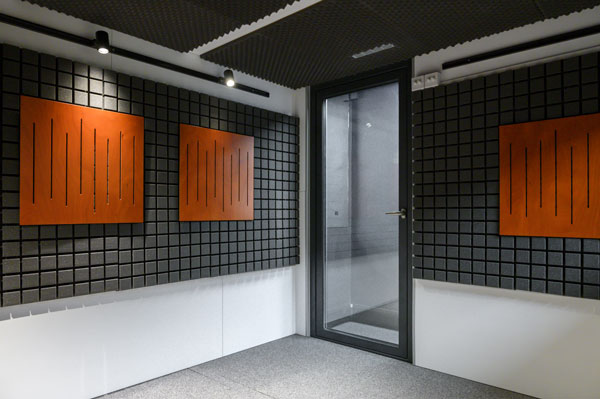 Our newest facility, the Studio Room is a professional quality bespoke studio space. The room was designed specifically with our space and needs in mind, with high-quality sound proofing. The nature of its acoustic properties allows for all the details in one's sound to be heard. If you're really looking to form an in depth understanding of the capabilities of a new instrument or accessory, this is the room for the job.
Such a space also makes it perfect for making high quality recordings. It is also a space dedicated to testing our new selection of electronics, such as microphones, amplifiers, and effects pedals. The Studio Room is set to feature as the new setting for videos released via the Dawkes Music YouTube channel.
Visiting Info
Acoustic Room
Listen to how your instrument or accessory performs in a range of environments.
At a glance:
Sound proofed room
Little natural reverb
Recording and playback facility
Virtual Acoustic Environment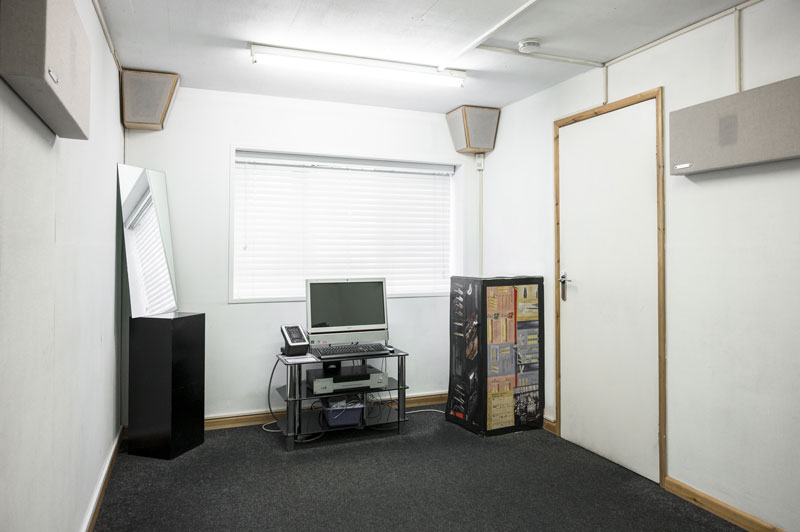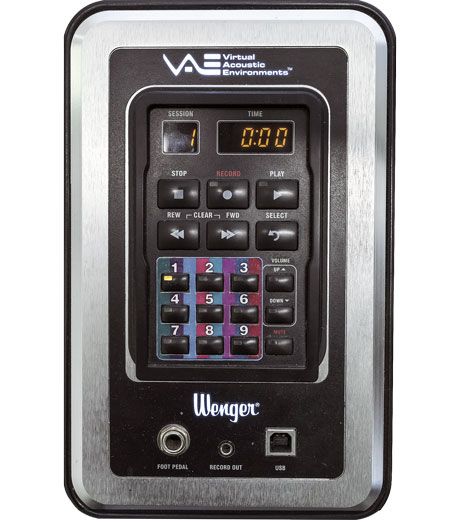 The Acoustic Room is an incredibly versatile space. At a base level, it is a well sound-proofed room with a small amount of natural reverb. This makes it a great space for putting focus on the instrument's tone quality and capabilities.
However, it is much more than just this! A testing room doesn't always give you the best idea of how a new instrument or mouthpiece may perform. In our Acoustic Room, take advantage of the capabilities of the Virtual Acoustic Environment. With live recording and feedback, the VAE system allows you to digitally alter the acoustic feedback of the room. In one space, you can see how your instrument performs in small recital rooms up to large arenas!
The Acoustic Room also provides the ability to record and playback your session. We all know that an instrument sounds different to the audience than from the performer's perspective. Record your tester instruments or mouthpieces, and listen back - see how they sound to the audience's ears. You can do all of this with the VAE system in play too.
If requested, we can download your recordings to USB or send them via a file sharing provider. This allows you to take recordings to colleagues or teachers, or to consider at home yourself. Give yourself the time to make the best informed decision for yourself!
Visiting Info
CONTACT US