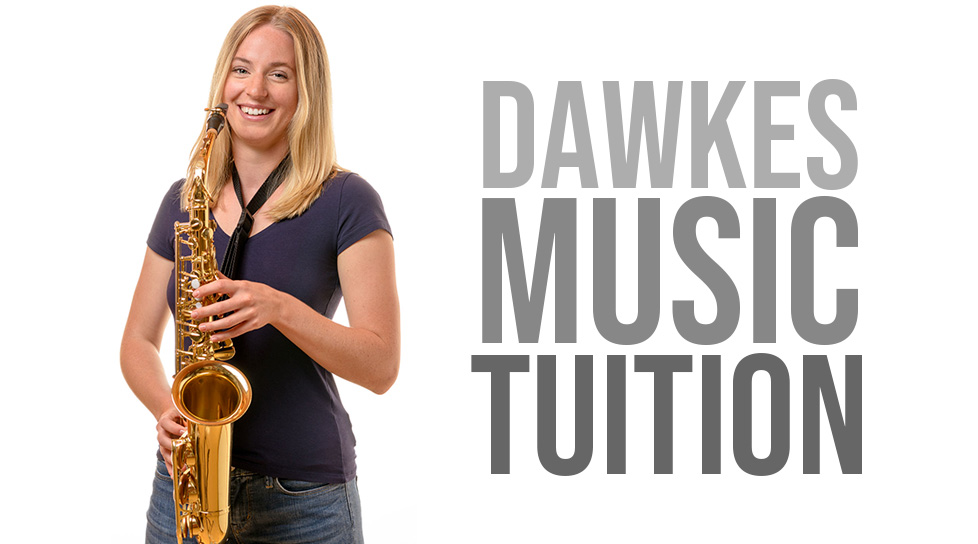 About Dawkes Music Tuition
We have been teaching since 2012. Our aim is to create a friendly, non-intimidating and fun environment for adults & children to learn a musical instrument. We teach a range of pupils from beginners to advanced, and whether you are picking up a saxophone for the first time or a virtuoso flute player, we can certainly help!
Woodwind Lessons: Clarinet, Flute, Saxophone, Oboe, Recorder & Music Theory
Experienced & Friendly Teachers
In-Store or Online *
* We're now offering online lessons for Saxophone, Clarinet & Flute players at all levels. These can be regular sessions or one-off to improve on particular areas of technique, musicality or performance. Just contact us for more details.
COVID-secure Lesson Info & Guide
As of Monday 24th May, 2021 we will be welcoming pupils back for face-to-face lessons inline with government policy & rules. We have made various adjustments to the in-store/lesson experience to ensure your safety. Before attending an in-store lesson we would ask you to please download & read thoroughly the PDF GUIDE available via the button below.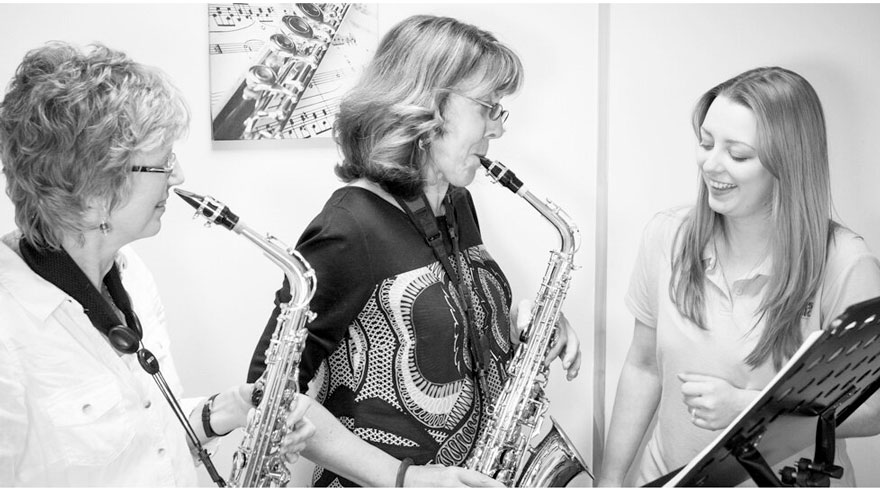 Our Lessons
Dawkes Music school is a relaxed, friendly and non-intimidating environment where you can learn a musical instrument. Our teachers will guide you step by step and our emphasis is learning through fun, whether you would like to play in a group or learn to play "Stranger on the Shore". Dawkes Music can help you achieve your own goals.
You can have individual lessons or why not share the experience with a friend. Come along and enjoy a FREE taster lesson and see for yourself. There is no obligation, so why not give it a try?
After a very long break, I started playing the flute again and having lessons as an adult. I love my individual, weekly flute lessons with Vicky who is knowledgable, helpful and encouraging and happy to include pieces from a wide variety of genres which i wanted to try (from Latin jazz to Ian Clarke) while keeping my feet on the ground with some Trevor Wye and scales! Its great to learn how to improve tone and dynamics. I really feel that I continue to progress each week and it's so enjoyable. — Lucy, Taplow

Band Sessions | For Adult Players
BEGINNER WIND BAND
Our beginner wind band meet once a month, this group is ideal for those who have just started to play an instrument or who have not played in a band before and are looking to play in a group. We will be playing music in simple time and key signatures for our players to gain confidence whilst playing in a group setting.
SAXOPHONE ENSEMBLE
Our saxophone group meet once a month for thirty minutes and we have a great giggle. We currently have around 15 members of the group from soprano to baritone saxophone. All our players have been playing under 4 years. We enjoy coming to together to work on sound projection and balance
SMALL ENSEMBLES
We also run a series of small ensemble groups which are made up of 2-5 players wishing to play together. This can be all the same instrument or a custom mix.
INTERMEDIATE BAND
Our intermediate band get together once a month for an hour. Our 20 piece band play music from throughout the decades - from film and TV music, to Christmas carols and rags by Joplin. We pay particular focus to listening and making our sounds blend as well as the fundamentals of playing music together.
The band play regularly playing in the community from School fetes to Cookham Christmas Fayre. Our wind band have taken part in the Maidenhead Music festival for the past four years winning various commendations and awards in the process.
WOODWIND ENSEMBLE
Our beginner woodwind group meet on the first Sunday of every month for half an hour. We play a large range of music, from Handel to Gershwin. We aim to make our sessions relaxed and informative and we also have a lot of fun. Our woodwind group play regularly in the local community.
I have returned to playing the flute after a prolonged rest lasting over 30 years! I have really enjoyed the whole experience of learning again - the lessons really stretch me but in a way that is really enjoyable and great fun. It is really good to be playing an instrument again just for fun and without the pressure of any exams. The monthly group sessions are a fantastic way to play alongside other people in a friendly and relaxed atmosphere. I can't recommend it enough! — Andy, Maidenhead.
Meet the Team…
All of our teachers are enthusiastic about playing and teaching music and want to share this with you. They have all been teaching and performing for several years and get great satisfaction from helping others enjoy music.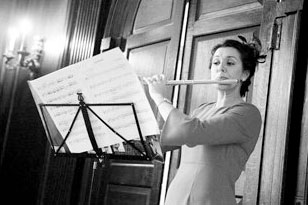 VICKY DAWKES - BA CT ABRSM DIP ABRSM
Vicky started the Dawkes Music School as 'MyMusic' in April 2012 and is thrilled to now be teaching over 100 local adults, most of whom also play in the regular ensembles we run. She has played various instruments since an early age and regularly plays as part of a flute duo called Flutiful, performing in venues all over the UK from arenas to village fetes!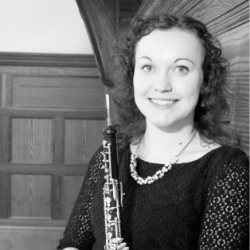 REBECCA WATT - BMus Hons Mperf
Becka is a professional Oboist whose playing highlights include performances with the Royal Northern Sinfonia, the Royal Scottish National Orchestra, and a gala performance at Buckingham Palace. She is a passionate woodwind teacher with the focus on fun and creative lessons, her enthusiastic approach always strives to find the best (and most fun!) ways for her pupils to learn and enjoy music making. Becka teachers Clarinet, Sax & Oboe.
I'm 52 and have been learning the sax (alto) for about a year now. Vicky has been my teacher since early 2012. I couldn't read music when I first met her and now I'm on Grade 2 music books. She's is always encouraging and positive, even when you don't feel you've made progress, she can find something that you are doing well. Lessons are fun, but you leave feeling you've learnt something new. She will play along with you, which makes the lesson feel more participative and the music sound really good!!. The other thing that works for me is her flexible approach. You don't have to work through the book like creeping death if you don't want to. You can identify the type of music you like to hear/play and she'll find it for you. She even found the guitar chords so my hubby could play along at home, although this is a work in progress :-) — Louise, Cookham
Why Not Join In?
Fancy a FREE trial lesson or some more information? We currently teach a range of classes during office hours 9-6pm Monday to Friday and 9-5 on a Saturday. Lessons are available in-store OR online.
General Terms & Conditions
We have a transparent set of general T&C's for adults and kids lessons which are in place to protect pupils and teachers alike. These are available for download via the relevant buttons below.