An Introduction to Music Theory
Throughout the last 12 months we've been running some online tuition courses. Wherever you may be based, our experienced tutors can help you improve your skills and musical knowledge.
Our next 'Introduction to Music Theory' course is starting on Thursday 22nd April and consists of five weekly lessons (45 mins each) on Zoom covering the following topics:
The Staves and Clefs
Note Values and Rests
Sharps, Flats and Natural Signs
Performance Markings (Tempo, Dynamics, Articulation)
Bar Lines and Time Signatures
Note Groupings, Tied Notes and Intervals
Major and Minor Scales
Degrees of the Scale (Tones, Semi-Tones) & more!
How To Sign Up
If you're interested in booking, or have any questions, simply email us via: teaching@dawkes.co.uk
The cost is £50 for 5 x 45 minute online lessons in a small group of 4 so there will be plenty of time and attention for each pupil.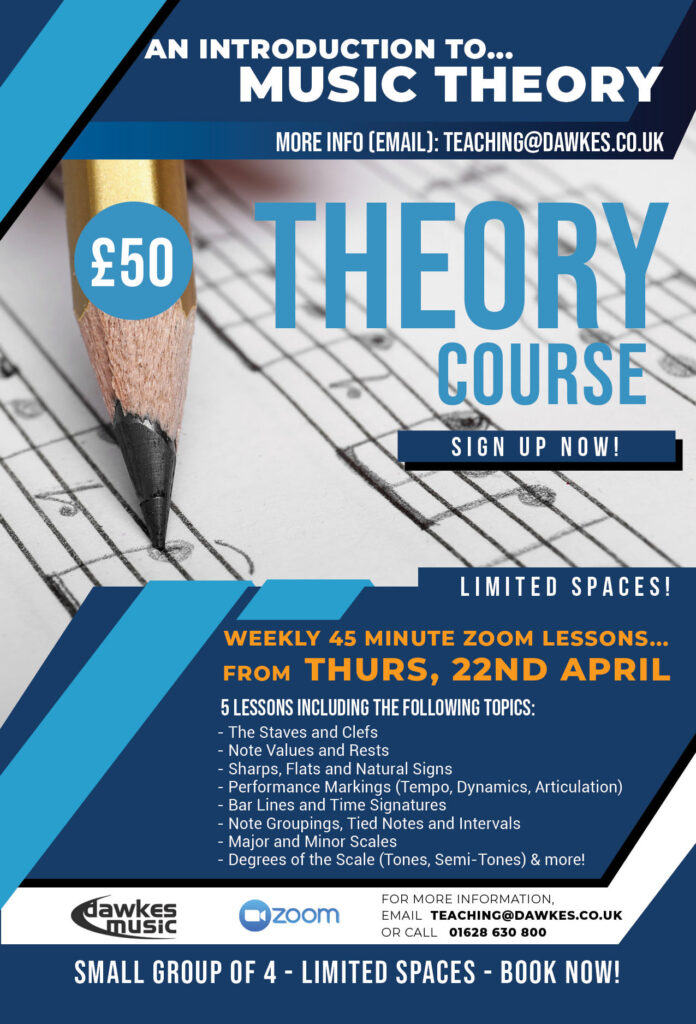 History of Yamaha Woodwind & Brass Instruments
Yamaha are one of the most recognised musical instrument brands in the world. This is the story of their origins and in particular some of the developments relating to Woodwind & Brass instruments.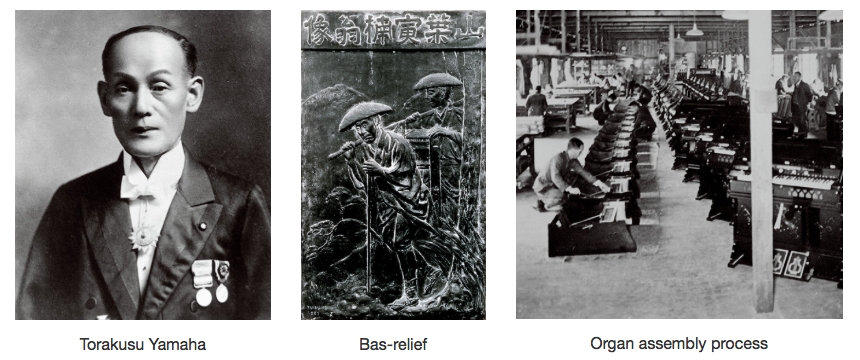 (more…)
Saxophone Pad Options
Are you looking to have your Saxophone overhauled in the near future? Our workshop team can help improve the response and playability of your Sax with a full overhaul. We can help advise on choices such as key heights (to create more/less resonance), tuning adjustments and what types of felts or corks to choose.
However, by far the most important choice, is what type of pad you would like on your Saxophone. Pads make a huge difference to the overall feel, resonance, brightness or response of your instrument, as well as the look and feel under your fingers.
Below, Tim from our woodwind workshop has outlined a range of Saxophone pad options we offer when servicing/overhauling your Saxophone.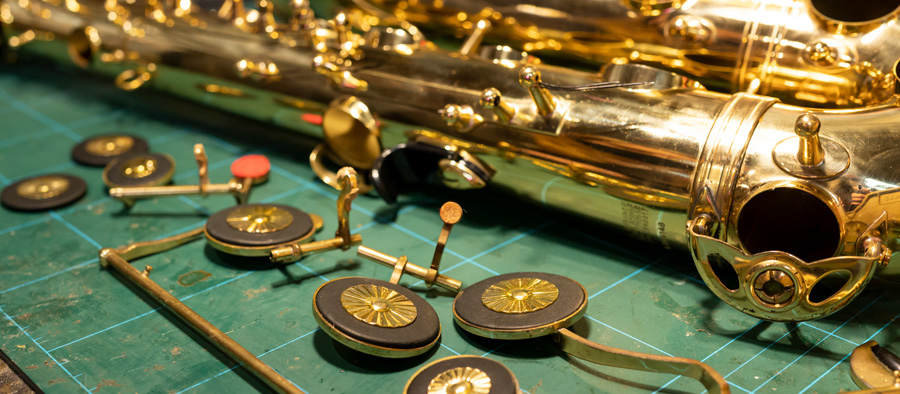 (more…)
From the Bench: Scraping Tools
Our 'From the Bench' series is brought to you by the workshop team at Dawkes. In each blog they explain why they find certain tools useful and how they commonly use them as technicians. This time, Abi talks to us about scrapers for Wind & Brass instruments…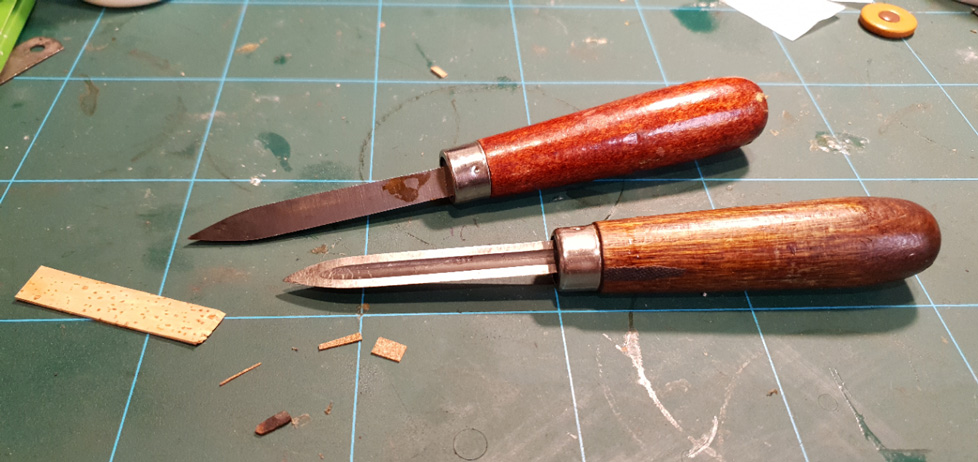 (more…)
New Look Repair Dept, Shop & Testing Rooms
Although we've been kept very busy during the 2020-2021 lockdowns we wanted to make some changes to our in-store environment. We've been in this building since August 2000, and we wanted to draw on some of our inspirations from 1966 when we originally began as just a small repair workshop in a shed back in Uxbridge…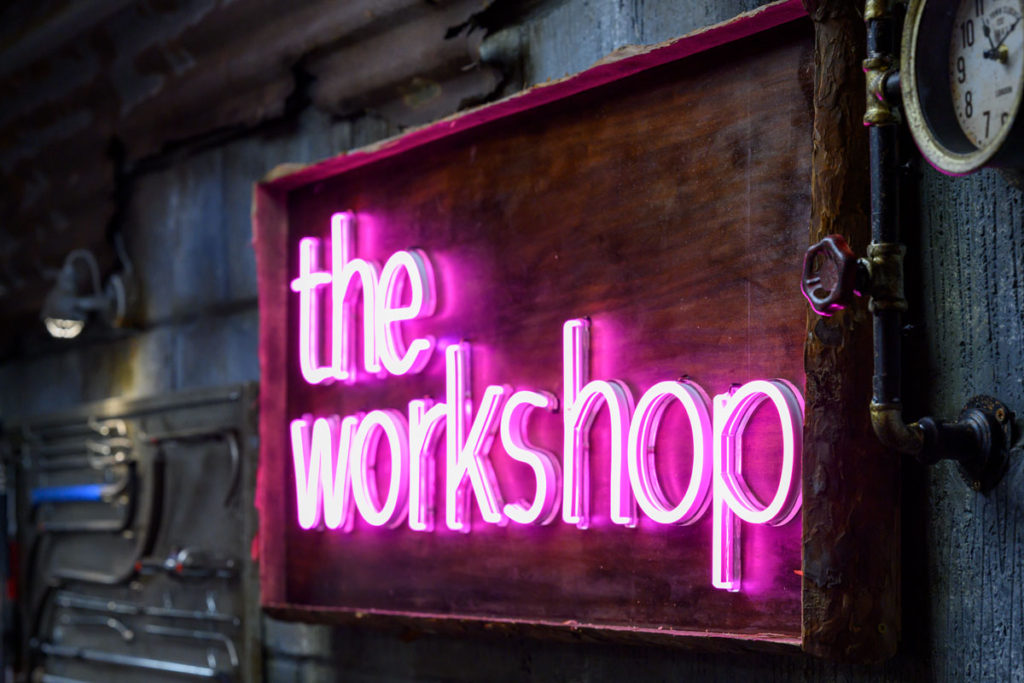 (more…)
Dawkes Music win Feefo Platinum Customer Service Award
We're delighted to have won the Feefo Platinum Trusted Service award, an independent seal of excellence that recognises businesses for delivering exceptional experiences, as rated by real customers.

(more…)
Top Tips for Choosing a New Saxophone Mouthpiece
Upgrading your Saxophone mouthpiece can help you produce a variety of tones and achieve the sound you want. There are a wide range of models available and it can be overwhelming. Of course our team are here to help and in this blog & video top UK player Justin Swadling give his TOP 3 TIPS for testing Sax Mouthpieces…
(more…)
Discovering Music Theory – ABRSM Workbooks
ABRSM Discovering Music Theory's new suite of workbook with corresponding answer books offers fantastic preparation for ABRSM Music Theory exams from 2020.
These colourful workbooks (available in Grades 1-5) prepare students of all ages with the knowledge, understanding and skills required for a ABRSM Music Theory exam. Written to make theory fun, engaging and relevant! 


(more…)
Adjusting Your Reeds: Clarinet or Sax
We all know and understand that reed strengths vary slightly within a pack. This is due to the natural material and internal fibres of the cane. In this blog we check out some non-destructive(!) ways to alter your reeds to get the most from a box…
(more…)
Choosing The Best Reed: Clarinet or Sax
With so many different reed types and strengths on the market it can be overwhelming. How do you know which make to buy? And how do you choose the right strength? In this blog (and video) we give some advice on choosing the best option for you…
(more…)