Select Jazz – Saxophone Mouthpieces
If you want to branch out and try some new mouthpieces for your jazz set up, D'Addario's Select Jazz mouthpieces are a great place to start. In this blog we take a look at the design and production processes of these models, and how that rewards the player with a versatile and flexible tone.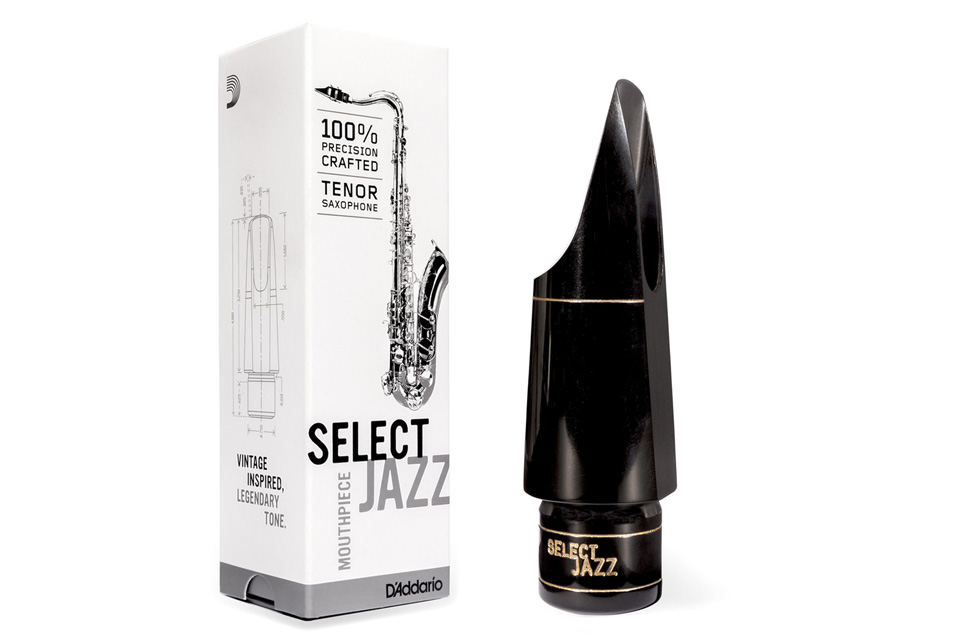 (more…)
Reserve Clarinet Reeds by D'Addario Woodwinds
The D'Addario line of Reserve Clarinet reeds have three different variations: Reserve, Reserve Classic and Reserve Evolution.  These are ideal reeds for the advancing student or professional player, whether you are wanting to blend within an orchestra or stand out with your solo performance. But what is the difference between them?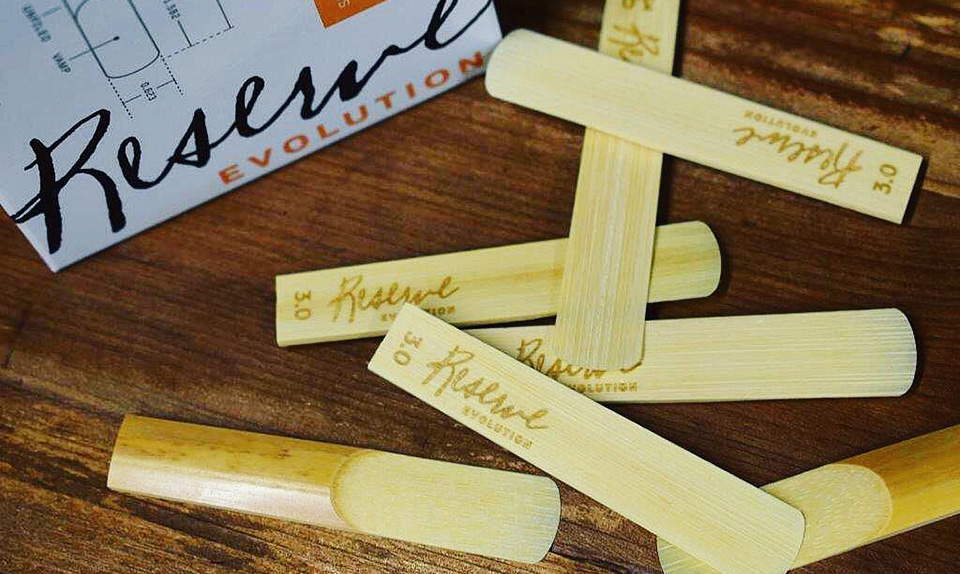 (more…)
Top 5 Clarinet Accessories – D'Addario Woodwinds
We offer a huge range of clarinet accessories from many top brands. The D'Addario Woodwinds range offers great value for money and high quality. In this blog we take a look at our Top 5 most popular (and most useful) accessories for clarinet players.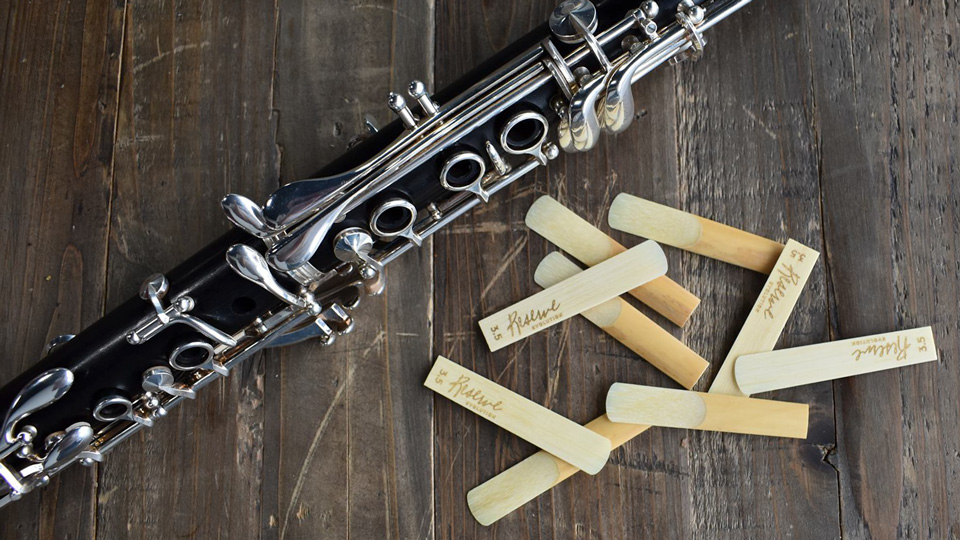 (more…)
Jazz Clarinet Mouthpieces – Which is Best?
We asked leading UK professional player Simon Bates to demonstrate and discuss a range of jazz clarinet mouthpieces and ask "which is best?". We looked at the leading models from Vandoren as well as alternatives from Otto Link and Meyer.
If you're wanting to play in a more jazz oriented way on Clarinet we would advise selecting a jazz designed mouthpiece to really help. Check out the video and our info on how to choose below…
(more…)
NEW! Yamaha Custom Trumpets
Yamaha have just launched two NEW custom jazz Trumpets – the YTR-8335LA and the YTR-8330EM. Designed alongside Wayne Bergeron and Eric Miyashiro respectively, these updated custom models are the ideal choice for the discerning player.
Check out more details about these fantastic two Yamaha trumpets below: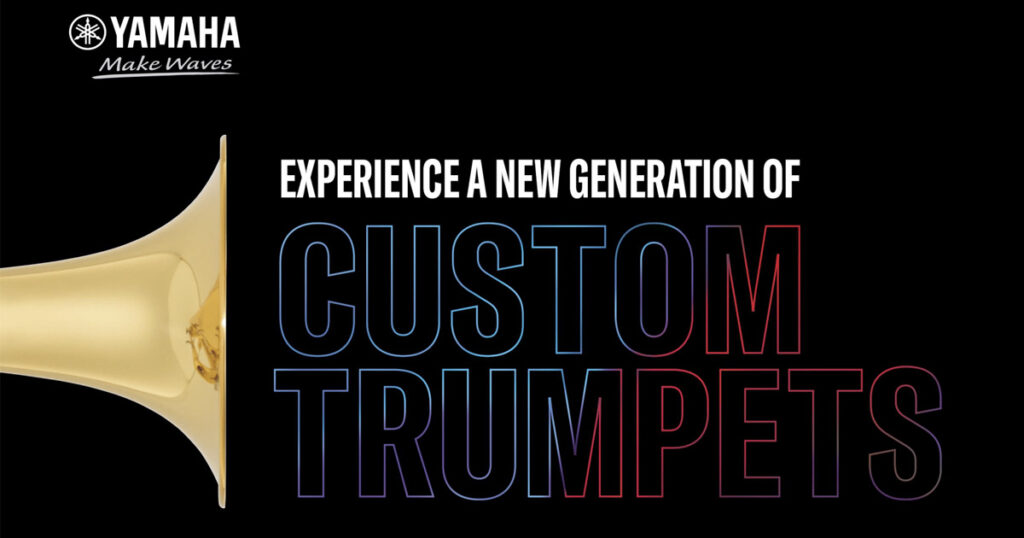 (more…)
GUIDE: How to Test a Clarinet
Testing any new musical instrument should be a fun experience. But you also need to be sure you're really testing the instrument, not yourself! Together with professional Woodwind player & teacher Alastair Penman, we've put together our 'Top 5 Tips' for testing a new Clarinet…
(more…)
Brass for Africa
Brass for Africa is an award-winning charity that delivers music education with integrated life-skills training to over 1,000 disadvantaged children and young people in Uganda, Liberia and Rwanda.
Dawkes Music have been proud to support the fantastic work of Brass for Africa over a period of years. The relationship has been built around the common goals of promoting the value of music, and empowering young people by developing their skills.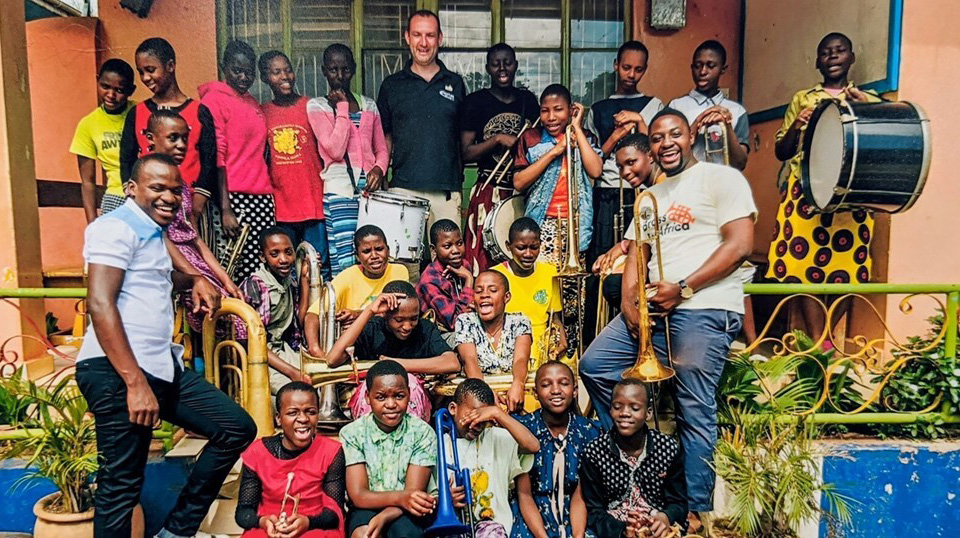 (more…)
Trumpet/Cornet Warm Up – Top 3 Tips for Daily Practice
We asked professional Trumpet player Rob Blencowe for some top tips on daily Trumpet/Cornet warm ups. Playing a Brass instrument requires a lot of physical exertion so it's important you get your body and mind suitably prepared before each practice or performance session.
Rob has many years of experience playing in the Coldstream Guards and British Army Band Sandhurst where he gets to perform on Trumpet and Cornet. Rob has played all around the world in all sorts of musical scenarios. There's no excuses in front of Royalty or on live TV shows so it's important to be ready to perform when the baton falls!
(more…)
From the Workshop: Sax Pearl Replacements
This lovely Andy Sheppard Autograph Series Tenor Saxophone recently came in for a full service and the owner enquired about options for key pearls. He loves his Sax, but the original finger button pearls on this model are totally flat. They also feel a bit 'slippy' under the fingertips. Looking for extra comfort, he was interested in concave pearls that his fingers could sink nicely in to.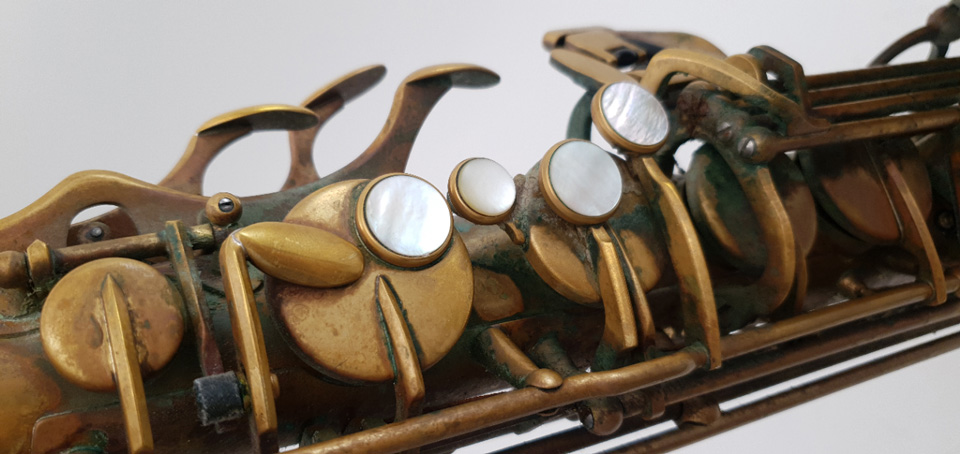 (more…)
NEW! Yamaha Podcast Series…
Yamaha have recently started releasing free podcasts with some of their performing artists. These audio interviews cover all aspects of Wind & Brass playing and some of the background stories of the players and their journey to being full-time professionals.
Louis Dowdeswell Trumpet
In this episode UK Trumpet player and big band leader Louis Dowdeswell discusses his musical education, learning from top pro's such as Wayne Bergeron and forging his own career in the modern musical landscape.
Listen for free via the player below or download Yamaha Artist Insights via your favourite podcast app.
Louis has built a huge following online and is well known for his popular YouTube channel where he features popular covers with his big band. He is a busy session musician and is one of the new breed of top players who has carved out a career in the new landscape of multimedia channels.
Louis' Gear Choices:
Louis plays on the Yamaha YTR-6335RC Bb Trumpet of which he says "Simply put, this is the easiest feeling trumpet I have ever played. It's efficiency, great ergonomics, and brilliant design has opened up a whole new set of musical opportunities. Never before have I felt so in control of all aspects of my playing." On Flugel Horn he plays the Yamaha YFH-6310Z.