Workshop Feature: Making a Bass Clarinet
We're very lucky to have a unique team of experts in our Woodwind Workshop. Their skills cover everything Woodwind & Brass related, and we want to share some of their stories with you…
In this blog, we talk to Ana who joined us in 2016 after receiving her BA Hons in Musical Instrument Craft (Woodwind Making & Repair) from Newark Campus (Lincoln College) – the leading Repair training centre in the UK. This is the story of her Bass Clarinet, yes, the one she actually made from scratch!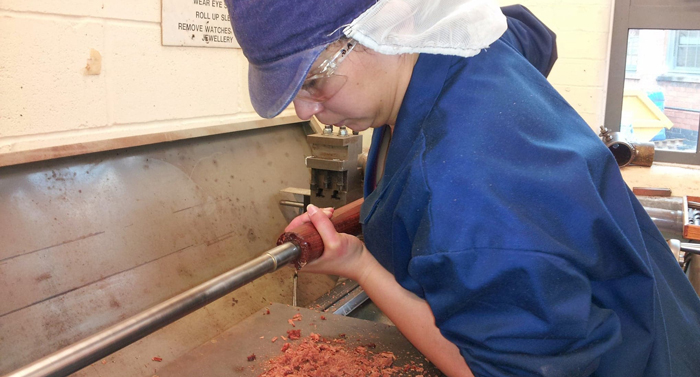 Yamaha Custom Tenor Sax Comparisons
It's a question we commonly get asked: "What's the difference between the 875 and 82Z?" There are some tech differences which we outline below in this blog. These difference go towards the feel and sound on each model.
In this blog we discuss the differences and also feature a video demo of these two models back-to-back, so you can hear the difference.
Flute Features – B Footjoints
Many flutes have the option of adding a number of different features, one of the most common being the B footjoint. As well as exploring what this does and how it affects the instrument, we'll be demonstrating the differences in a video with a pro Flute player.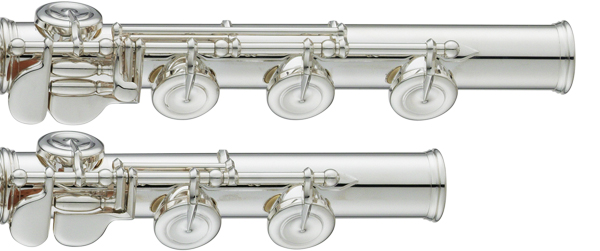 Jug – Gene Ammons
"When I heard (Gene) Ammons play that saxophone, I knew that I was going to become a saxophone player.  There was no doubt in my mind about it."
Johnny Griffin
"His big sound and driving beat established him as one of the giants of modern jazz saxophone."
Leonard Feather and Ira Gitler
In August 1947 Albert Ammons, whose business card read, "Albert C. Ammons – King of Boogie Woogie", went into a Chicago studio to record for the Mercury label.  As he had done off-and-on during his career, Ammons would be recording with a group named as 'Albert Ammons and His Rhythm Kings', and guitarist, Ike Perkins, and bassist, Israel Crosby, who were part of the 'Rhythm Kings' when the group first recorded in 1936, would be part of the 1947 ensemble. But the twenty-two year-old tenor saxophonist was new to the group.  The tenor player was Albert's son, Gene.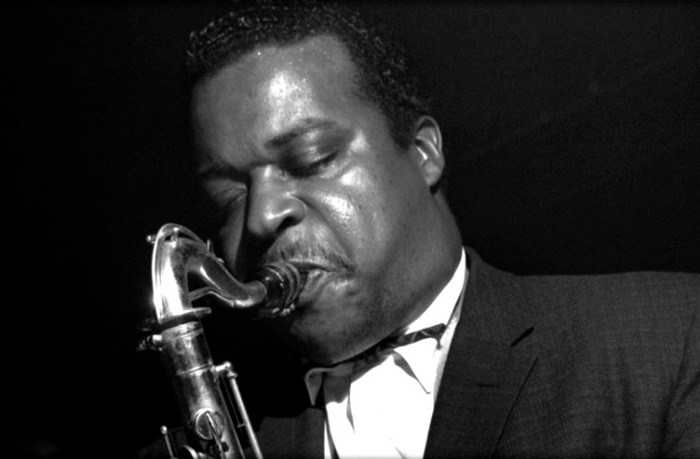 Trombone Mouthpiece Buying Guide
The mouthpiece is the bridge between the musician and their instrument, so it's important to choose the right one for you! But with so much variation in brand and style, the selection available can be quite overwhelming. What can you do to make sure you pick the right mouthpiece?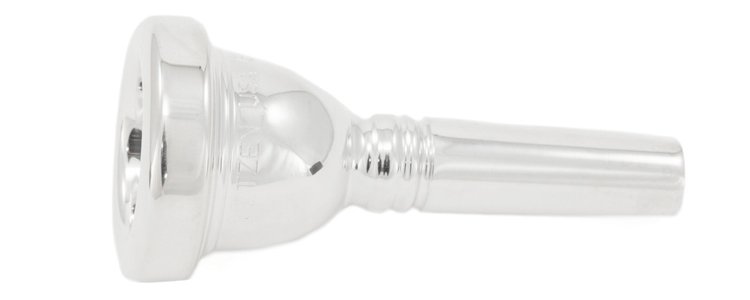 Trumpet Mouthpiece Removal – Beware!
This is a common issue we see in the workshop. Trumpet, or indeed any Brass mouthpieces, get stuck in the instrument due to dirt and moisture. Getting stuck is inconvenient but not terminal. There are a couple of removal tools (more on that later) and any good Repairer can do it within moments. However, what's not a good idea is to try removing it yourself…with brute force!
This is a cautionary tale of what can go wrong and a video showing how we have to fix the aftermath…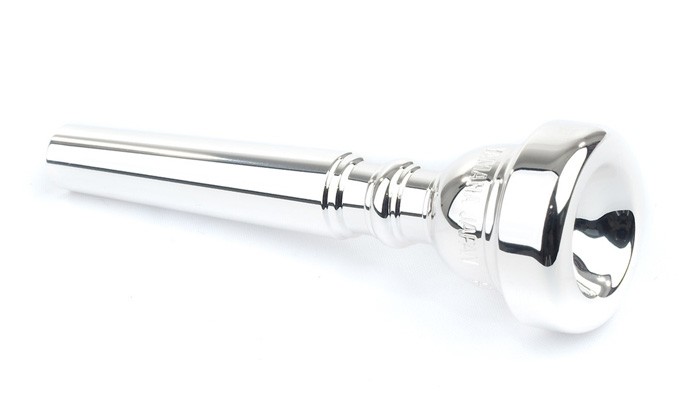 Flute Features – Open Hole Keys
A major factor to consider when upgrading your flute is whether or not to buy an open or closed hole flute. Most student flutes are only available with closed holes, whereas intermediate and professional models can be bought with either closed or open holes. Is one option inherently better than the other? Today we take a closer look at why the open holed flute might be right for you.

Howarth Junior Oboe
Welcoming a new arrival to our new instrument stock at Dawkes – the Howarth Junior Oboe!
In recent years, the oboe has enjoyed increased popularity. Howarth found that younger students were willing to learn the Oboe but sometimes required something smaller. In response to significant demand from teachers, parents, and music services, they developed an instrument perfectly suited for young students.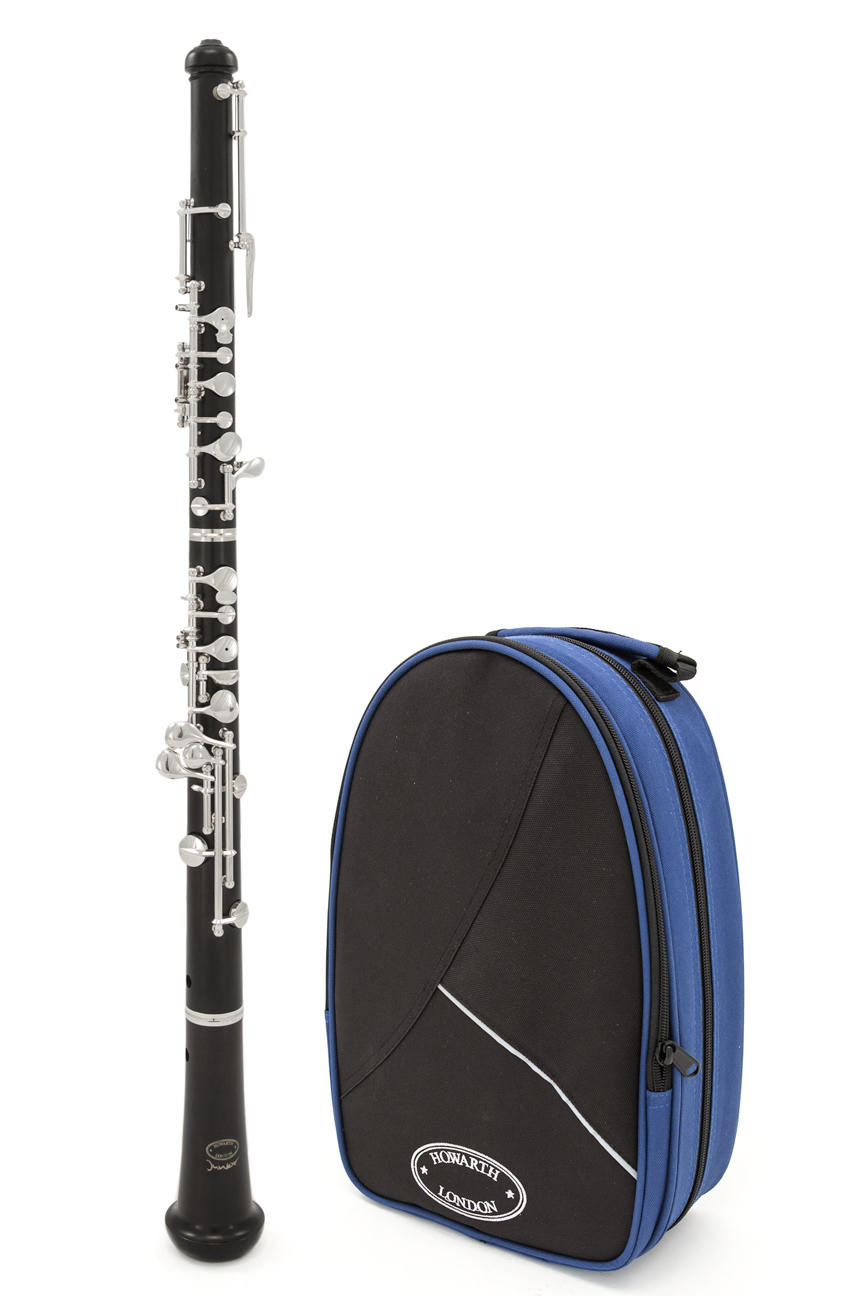 Brass Instruments in the Orchestra

Brass instruments in the orchestra traditionally fall into the four categories of horns, trumpets, trombones and tubas.
A typical combination of such instruments in a full symphony orchestra is four horns, two trumpets, three trombones and one tuba. However, the exact numbers in a given orchestra has been known to vary considerably according to historical period, geographical location and composer preference.
As their name suggests, brass instruments are unsurprisingly made of brass. They essentially resemble very long pipes that widen into a bell-like shape at their ends. The pipes are curved and twisted in many different ways, to enable them to be held and played more easily.
So, whether you are interested in a trombone, French horn or tuba, what do you need to know about the brass instruments in the orchestra to make the most informed buying choices?
Ultimate Guide: What is a Concert Band?

A concert band is broadly definable as a relatively large group of brass, woodwind and percussion players who perform in a concert hall. The latter fact distinguishes a concert band from a marching band, and nor is a concert band the same as a symphony orchestra, given its lack of string sections.
Potentially maximising the confusion is the fact that a concert band can be referred to by many other terms. These range from 'wind ensemble', 'wind symphony', 'symphonic band' and 'wind orchestra' to 'wind band', 'symphonic wind ensemble', 'symphony band' and 'symphonic winds'.