'Ronnie Peters', 'Buckshot La Funke', Julian 'Cannonball'…
Join jazz aficionado Peter Gardner with his look back at the one and only Julian 'Cannonball' Adderley…
Some accounts of his arrival on the New York jazz scene read like an exaggerated piece of jazz folklore.  Aged twenty-six, already a successful high school music teacher, he was in New York with a view to starting graduate studies to add to his already impressive educational CV. On Saturday 19th June, 1955, he had his alto with him and rather than leave it in a car, which could be fraught with danger in New York, he took it with him into Café Bohemia to hear a group led by bassist Oscar Pettiford. Pettiford's tenor player, Jerome Richardson, hadn't shown up and neither had his dep.
Desperate to find a tenor player, Pettiford spotted Charlie Rouse in the audience, but Rouse, who would find fame with the Thelonius Monk Quartet, didn't have his horn with him.  Pettiford then tried to get Rouse to borrow the alto from the portly young man with the alto case in the hope that Rouse would be able to transpose the tenor parts.  But, instead of asking if he could borrow his alto, Rouse asked the visitor to New York if would like to play with the Pettiford group.
The young man accepted the invitation and, despite Pettiford's best efforts to catch him out with extreme tempos and pieces with difficult changes, he played brilliantly.  Somewhere in the Bohemia's audience sat Phil Woods and Jackie McLean.  On realising that the competition in New York for jazz alto players had just gone up several notches, they turned to one another and, in unison, uttered the same expletive.
Cannonball had arrived and, as his biographer, Cary Ginell, would later write, "News about Cannonball Adderley's debut at Café Bohemia spread like wild fire. All people could talk about was the alto man who called himself Cannonball and played like Charlie Parker." Before the end of July 1955 the same alto man had appeared at Café Bohemia on at least another twenty-four occasions, had signed a record deal with EmArcy and had made four visits to the recording studios.
Julian Edwin Adderley Jr. was born on 15th September, 1928, in Tampa, Florida, but would soon move to Tallahassee, where his parents taught at the Florida Agricultural and Mechanical University.  Both Julian's uncle and father were heavily involved with band music, and one of Julian's early musical experiences was hearing the great Fletcher Henderson Orchestra. Coleman Hawkins, Henderson's star tenor player, became one of Julian's first musical heroes, but when the time came for the youngster to take up a saxophone, he had to make do with an alto, not a tenor.
As for the nick-name 'Cannonball', he had originally been dubbed 'Cannibal' because of his voracious appetite, but over the years this had become 'Cannonball', a name that came to fit a man of very ample proportions and a saxophonist of frightening speed who could blast the opposition away. But at times when he started out trying to make a living as a jazz musician and was under contract to EmArcy, he did some moonlighting with other record companies and changed his name completely.  'Cannonball' became the mundane 'Ronnie Peters' on Milt Jackson's album, 'Plenty, Plenty Soul'(1), though in his Down Beat review of the album Ralph Gleason insisted that "The wonderfully earthy altoist…must be Cannonball Adderley", and Cannonball used the more exotic 'Buckshot La Funke' on Louis Smith's album, 'Here Comes Louis Smith' (2), only for Leonard Feather to give the game away in his liner notes claiming that "Buckshot La Funke (of the Florida La Funkes) is one of the modern alto giants and has been described by Nat Adderley as 'my favourite soloist and main influence'."
No doubt EmArcy was peeved at such extra-curricular activities, though, in truth, EmArcy had not gone out of its way to promote Cannonball or the quintet, preferring, or so it seemed, not to release some of his recordings until the alto player and his group had found favour amongst the record-buying public by their own or other people's efforts.
And Cannonball had tried hard. A few months after his success at the Café Bohemia, he had quit his high school job and formed a quintet with Nat, his cornet-playing brother, in order to pursue a career as a professional jazz musician. Initially the quintet had found regular work and was critically acclaimed, but by the summer of 1957 the group's debts were mounting steadily, good gigs were becoming harder to find and fame, buoyant record sales and financial security seemed distant dreams. Things changed dramatically for Cannonball in the autumn of the year. He disbanded his own quintet and joined Miles Davis, and at the start of 1958 John Coltrane joined the Davis group helping form a sextet with one of the most famous frontlines in the history of jazz: Miles Davis, trumpet, John Coltrane, tenor, and Cannonball Adderley, alto.
The sextet's album 'Milestones', recorded on 4th February and 4th March, 1958, was, perhaps, a sign of things to come.  The album 'Kind of Blue' was recorded by the Davis group on 2nd March and 22nd April, 1959, and while some would see this album as instigating a modal revolution, it sounds not so much revolutionary as wonderfully poised and assured. It would become, as Richard Cook has pointed out, "the stuff of legend…the most admired and feted jazz record of the LP era" and by the start of the 21st Century CD and LP sales of 'Kind of Blue' would run into the millions.
However, in the late 1950s, despite Davis' group being both an artistic and financial success and despite Adderley making several recordings under his own name while a member of the famous sextet (3), Davis' star alto player was keen to go back to leading his own band.  He would eventually do so in September 1959 when the Cannonball Adderley Quintet, with brother Nat on cornet, Bobby Timmons, piano, Sam Jones, bass, and Louis Hayes, drums, opened in Philadelphia.
Soon, with recordings such as 'Dis Here', 'Spontaneous Combustion', 'Work Song', 'Sack O' Woe' and 'African Waltz' (where Cannonball fronted a big band) proving immensely popular, with 'gospel', 'funk' and 'soul' being used to describe and help attract a mass audience to the quintet's music, and with sold-out club appearances and guest spots on television shows, the Cannonball Adderley Quintet became one of the most marketable jazz groups in the world (4). Since many people have never been able to reconcile jazz with popularity, Cannonball and his music attracted criticism from several quarters.
As early as 1960 Charles Mingus dismissed Cannonball as "a rock 'n' roll musician, No. 1" and some writers decried the group's funk as being over-done, fake and contrived. Nat observed at the time, "Man, we're really getting it from all sides", but he was quick to defend his brother's music: "if Cannonball is going to be put down because he has managed, in some measure, to communicate with a larger audience, then I feel that those who would condemn him are hypocrites.  We all fight each day for jazz acceptance.  Why must we condemn those who gain it?"
Criticism, whether from hypocrites or not, had little effect on the quintet's continued success and neither did changing pianists or adding musical variety.  When the group toured Europe in 1960 and 1961, Britain's Victor Feldman was at the piano, sometimes doubling on vibes, and bassist, Sam Jones, would take the occasional solo on cello. Feldman left the group in the spring of 1961 and Cannonball didn't find a long-stay replacement for a couple of months, but when he did, he struck gold. Viennese-born and conservatory-trained Joe Zawinul joined the Adderley quintet in June 1961, soon to be followed by a tenor saxophonist, who also played flute and oboe, Yusef Lateef.  When Lateef departed at the start of 1964, he was replaced by Charles Lloyd, a young tenor saxophonist and flautist who embraced the innovations of Ornette Coleman and John Coltrane. But when Lloyd left in the summer of 1965, the Adderley brothers didn't seek a replacement; their basic working group would remain a quintet for the rest of their time together.
As for Zawinul, he stayed for over nine years and composed the quintet's most popular number, which was recorded in 1966, 'Mercy, Mercy, Mercy'.  According to discographer Chris Sheridan, "At a time when the Beatles and their acolytes were holding the heights of popular attention…'Mercy, Mercy, Mercy' (became) one of the few jazz records to make the listings as a Top Ten pop single…within six months, the single had posted sales of a massive 750, 000".  Zawinul left Adderley in 1970 to join Wayne Shorter and form Weather Report, another group that had tremendous appeal
Capitol, the record company Cannonball had signed for in 1964, must have been delighted with the success of some of Adderley's recordings, but what Sheridan has described as the "commercial pressures" of working for such a big record company and what brother Nat saw as the pressure to "make records for the charts" eventually resulted in the quintet leaving Capitol and moving to Fantasy Records and the jazz-friendlier production values of Orrin Keepnews. The group's first album for its new label in 1973 was 'Inside Straight', an attempt, or so it has been suggested, for the quintet to turn the clock back.
Sadly Cannonball's association with Fantasy was not long-lived.  In July 1975, after a workshop and concert at a high school in Milwaukee, one of numerous educational events that were part of the quintet's schedule resulting from the leader's deep commitment to jazz education, Cannonball and Nat stayed at a motel in Gary, Indiana.  While there Cannonball, who had suffered from diabetes for most of his adult life, had a stroke and went into a coma.  He died in St. Mary Mercy Hospital, Gary, Indiana, on 8th August, 1975.  He was forty-six years old.  He had been a professional jazz musician for nearly twenty of those years.
There was a time in the 1950s, at the start of Adderley's professional jazz career, when the alto saxophone was in danger of becoming the delicate member of the jazz family.  Parker's drive and excitement were being replaced by sounds that were restrained, refined, cool and scholarly.  Cannonball served as an inspiring antidote to such tendencies, and later, when the fads for fusion and electronics were exerting their commercial weight, Cannonball showed he could soar above such fashionable musical settings. Yet, no matter how sophisticated his harmonic explorations or how technically miraculous his flights of fancy, there was, to borrow Gleason's idea, a wonderful earthiness in Adderley's playing.  On up-tempo pieces, there was fire and passion, and his ballad performances were invariably infused with the blues; his vocabulary was rooted in jazz's vernacular. He was an outstanding jazz musician and, though it sparked resentment, an immensely popular one.
Peter Gardner
August, 2017
Acknowledgements
I am most grateful for the help of Steve Marshall from Marshall McGurk, Maryport, Cumbria,  David Nathan, Jazz Archivist, National Jazz Archive, Loughton Central Library, Trapps Hill, Loughton, Essex, IG10 1HD, and Sam Gregory, Dawkes' woodwind specialist.
Endnotes
(1) Milt Jackson's 'Plenty, Plenty Soul' has been issued on the double CD: Milt Jackson, 'Four Classic Albums Plus', Avid Jazz, AMSC 979.
(2) This album would later be released as the CD: Louis Smith, 'Here Comes Louis Smith', Blue Note, 50999 5 14381 28.
(3) One memorable Blue Note session in March 1958 with Adderley as leader featured Miles Davis as a sideman! The resulting album, Julian 'Cannonball' Adderley, 'Somethin' Else', has since been issued on the CD Blue Note 0777 7 4638 2 6. Another memorable album from this period with Adderley as leader features a quintet with Coltrane on tenor and the rhythm section from the Davis sextet.  Originally issued on the Mercury label as 'Cannonball Adderley Quintet in Chicago', this has since been reissued on CD under the same title on Verve 559 770-2 and as 'Cannonball & Coltrane' on Emarcy 834 588-2.  Although recorded in February 1959, the Adderley/Coltrane album was not issued until the Autumn of 1960, by which time Cannonball had found fame away from Davis' sextet.
(4) Thirty-two Adderley albums, including 'Somethin' Else' and 'Cannonball Quintet in Chicago',  are available in a competitively priced three boxed set collection, with four CDs per set: 'Cannonball Adderley, The Complete Albums Collection, 1955-1958', Enlightenment EN4CD9082; 'Cannonball Adderley, The Complete Albums Collection, 1958-1960', Enlightenment EN4CD9083; and 'Cannonball Adderley, The Complete Albums Collection, 1960-1962', Enlightenment EN4CD9084.  Unfortunately this collection does not give personnel details.
Some sources used
Adderley, N., 'Nat talks back', Down Beat, 4th August, 1960.
Cook, R., It's About That Time: Miles Davis On and Off Record (Atlantic Books, London, 2005).
Ginell, C., Walk Tall: The Music and Life of Julian "Cannonball" Adderley (Hal Leonard, Milwaukee, 2013).
Gitler, I., 'Mingus speaks – and bluntly', Down Beat, 21st July, 1960.
Sheridan, C., Dis Here: A Bio-Discography of Julian "Cannonball" Adderley (Greenwood Press, Westport, 2000).
Tags:
Cannonball Adderley
|
Jazz Blog
|
Jazz History
Sell Your Woodwind or Brass Instrument…
If you're looking to sell a quality used Woodwind & Brass instrument we may be able to help. We offer a commission sale scheme where we can advertise and promote your instrument to the thousands of people on our customer database and the many visitors to our store and website.
How Does It Work?
Firstly we need to know a little bit more about the instrument, primarily the make & model. We can have an initial consultation about this via phone, email or by using the contact form below. Then to confirm the pricing aspects we would need to see the instrument to give an accurate view of the selling price and discuss any pre-sale workshop time that needs accounting for.
When the selling price is agreed we would then list and promote your instrument on our website, instrument specific newsletters, in-store and on third party selling sites. This ensures a wide range of people see your instrument for sale and this should mean it sells promptly.

Which Instruments Do You Sell?
We sell a wide range of used instruments for customers, of course it's all Woodwind & Brass and it would be intermediate or pro level only. We don't sell student models on commission. If you are unsure or would like to know more please use the contact form below to get in touch.
Why Use Dawkes vs Selling Myself?
Selling through us rather than privately should ensure a smoother, hassle free sale. You won't have to deal with questions about your instrument, people coming to see it/blow it, or worry about fraudulent transactions online. In fact, if you factor in all the fees from online auction/payment handling sites, and the fact we can list it at a better price due to the service we're adding it will likely cost the same as doing it yourself but will involve a lot less hassle.
As mentioned we have a huge database of customers on our system, many of them are looking for quality used instruments. Desirable models can sell very quickly off the back of a newsletter (our record is 8 minutes!), but of course some models will take a little longer. Our specialist advisors can guide you on this and also the pricing, obviously this can also affect the speed that the instrument is sold at.
If you do decide to sell your instrument through us we will do the following to make sure we reach as many people as possible and sell it as promptly as possible:
Prepare the instrument for sale in our workshops ensuring it's working to its full potential
Take multiple high quality images for web listings (Dawkes Site & 3rd Party Web Listings)
Feature the instrument on a specific newsletter (i.e. Sax Newsletter to all our Sax followers)
We may feature the instrument in our in-store displays (stock dependent)
Depending on the model we can also produce a video promoting your instrument
How Much Does It Cost?
We operate on a commission % – there is no charge for the images, videos, newsletter promotions or display features. The cost for any workshop time would be pre-agreed and then the commission % would be removed from the value of sale (after workshop time). Please use the contact form below to get in touch with your model information and we can walk you through the specifics and financial examples.
FAQs
Q: My instrument is working fine for me, why does it need to go through your workshop?
A: We sell thousands of instruments per year, and have done for 50 years. We haven't seen one instrument in that time that wouldn't benefit from some time with a technician.
There is a big difference between what we call 'band room condition' where for example, you pick up a persons instrument and it blows ok vs 'ready for sale' condition. When we prepare an instrument for sale it's our responsibility to make sure it is working to its optimum.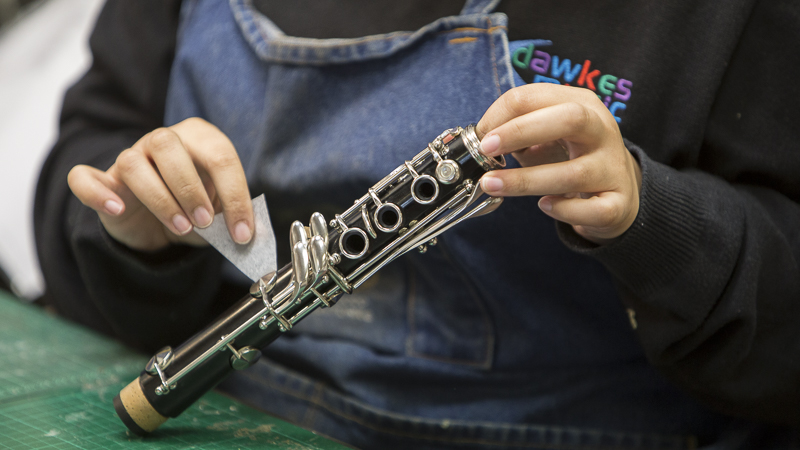 On Woodwind this means pads seating 100%, regulation all perfectly aligned, corks and springs refreshed or renewed where necessary. On Brass this means all valves lapped in and performing smoothly, all slides lubricated and aligned, all tubing cleaned thoroughly, any minor dents or marks removed etc.
Completing this work before sale is actually in the interest of all parties because: (a) As the seller we ensure we keep our reputation as suppliers of excellent quality instruments (b) the buyer gets an instrument that works perfectly and is not frustrated or disappointed (c) as the owner your instrument will sell far more quickly and easily if it is perfectly set-up as potential buyers will enjoy playing it and be more likely to try it, buy it and keep it.
Q: How quickly will my instrument sell?
A: The old 'piece of string' question! Joking aside, this is a really tricky one to answer. As mentioned some instruments sell within minutes of us featuring them in a newsletter but this is the exception, not the rule. It comes down to a few factors: How rare is the instrument? How much demand is there in the market for that type of instrument/model? How has it been priced? What's the condition like? What time of year is it? What other stock do we have?
As you can see there are many factors which can affect the speed of sale. Obviously more highly desirable brands and models will generally sell quicker, some vintage Saxes for example, or Low C Bass Clarinets and Low A Bari Saxes (if all priced correctly), mid range upgrade Clarinets and so on. Whereas some lesser known models, or indeed instruments where there is a saturated market or fewer players out there, will take longer. Whilst our sales advisors can't look into their crystal ball and promise anything, for obvious reasons, they will be able to give you a rough guide on this before we start.
Q: How long does it take from selling to getting my money?
A: When we sell any instrument it is on 14 day approval with the buyer. This means they pay for it up front then have 14 days to take it away and make sure they are happy with the purchase. This is a core principle in our customer support as it allows players to really make sure they are happy with an instrument (new or second hand). So, we would inform you that the instrument has sold 'on approval' then after the approval period is over (usually 14 days) we would contact you to let you know the outcome. Either the instrument will remain sold and we will then pay you by BACS, or the instrument may be returned in which case we re-list it accordingly.
Tags:
Commission Sales
|
Dawkes Used Instruments
|
Second Hand Brass
|
Second Hand Woodwind
|
Sell a Clarinet
|
Sell a Flute
|
Sell a Sax
|
Sell a Trombone
|
Sell a Trumpet
|
Selling Your Instrument
Not 'The Lion' and Hamp in Pasadena
Join jazz aficionado Peter Gardner with his look back at one of the premier, but lesser known, lead Alto Saxophonists in jazz history…
If your CV included playing lead alto in the bands of Jimmie Lunceford, Harry James, Duke Ellington, Billy May and Charlie Barnet as well as spells with Jazz at the Philharmonic and Gene Krupa trios, and you had played on one of the most famous jazz records, we might expect that you would be quite well known to any modern saxophonist who has more than a passing interest in the history of jazz and big bands.  Sadly this is not the case, and when you mention this saxophonist's name, people with some knowledge of jazz history often think you are talking about a famous stride pianist. So, let me clarify. Willie Smith, or to give him his full name, William McLeish Smith, was the lead alto saxophonist with the more than impressive CV.  Willie 'The Lion' Smith was a justifiably famous, bowler-hatted, cigar-chomping, extrovert stride pianist.
William McLeish Smith was born in Charleston, South Carolina, in November 1910.  One of his grandparents was Scottish, hence 'McLeish', but the rest of his forbears, I believe, were African American. Willie himself had pale skin, and people often thought he was Mexican or from a Mediterranean country. When he was a child Smith's family moved to Cleveland, Ohio, and before he was in his teens he was playing the clarinet, though after a while he decided that the clarinet "is ten times as hard" as the saxophone and the alto sax became his preferred instrument. By 1929, having graduated from Fisk University, he was a professional musician with a group led by Jimmie Lunceford.  Smith would stay with Lunceford for the next thirteen years and he would be a professional musician for the rest of his life.
During the Second World War Willie Smith was in the US Navy stationed at the Great Lakes Naval Station along with other fine musicians, such as Al Grey, Lou Donaldson and Clark Terry, and the Naval bands and its Station were strictly segregated.  As Clark Terry later recalled, "They really had two branches of the Navy in a sense, as far as we were concerned.  All the black people were confined to… (a) camp called Camp Robert Smalls", whereas the whites were in the main part of the Station.  The authorities, Terry remembered, "wanted Willie Smith to come over on the main side, because he could pass.  They even offered him a commission.  He turned it down, said, 'I'm going to stay over here with my gang.' He was a beautiful cat."
Gene Norman, who died in 2015 aged ninety-three, had been at various times in his life a disc jockey, a jazz promoter and the owner of a famous Los Angeles nightclub and a record company both called 'Crescendo'.  In 1947 he began organising a series of 'Just Jazz Concerts' in the Shrine Auditorium, Los Angeles, and the Civic Auditorium in Pasadena. The group he assembled at the Civic Auditorium on Monday, 4th August, 1947, billed as 'Lionel Hampton and His Just Jazz All Stars' drew star musicians from some of the bands that were playing in the area at that time. Tenor saxophonist, Corky Corchoran, and altoist, Willie Smith, were from the Harry James orchestra and trumpeter, Charlie Shavers, was from Tommy Dorsey's orchestra. The rhythm section for part of the concert involved Tommy Todd on piano and guitarist, Barney Kessel, along with Slam Stewart, bass, and Lester's brother, Lee Young, on drums. The leader of the group was vibraphonist, Lionel Hampton.
Lionel Hampton had played drums and vibes in  bands on the West Coast, but he came to national attention after Benny Goodman discovered him in 1936 playing in Los Angeles' Paradise Club. Hamp soon established himself as a crowd-pleasing and propulsive member of Goodman's quartet, one of the most famous quartets in the history of jazz. When drummer, Gene Krupa, and pianist, Teddy Wilson, left Goodman, Hampton stayed on and became a member of the new Goodman small groups that involved the innovative guitarist, Charlie Christian. Interestingly, at Christian's first recording session with Goodman and Hampton on 2nd October, 1939, one of the tunes recorded was 'Stardust', and the guitarist's solo contains a quote from 'Pretty Baby'. Quoting from 'Pretty Baby' would become a regular feature of Christian's solos on Carmichael's famous melody. Hampton left Goodman in 1940 to lead his own big band and in the August of 1947 Hampton's band was playing in the Los Angeles area when he was invited to lead the Just Jazz All Stars at what turned out to be a truly memorable concert, memorable chiefly because of the All Stars' treatment of 'Stardust' and Hampton's solo in particular.
Hoagy Carmichael's 'Stardust', or 'Star Dust' as it originally was in 1927, has been recorded thousands and thousands of times.  The tune's lyricist, Mitchell Parish, is said to have become a millionaire with royalties from just this one song. In 1940 alone Artie Shaw, Tommy Dorsey, with the young Frank Sinatra, and Glenn Miller all had hits with Carmichael's song, but few recordings  of 'Stardust' can compare the All Stars' version from August 1947. For a start, there's obviously an appreciative audience present, an audience that warms to the performance. Then there's the matter of length; the All Stars' recording of 'Stardust' lasts about fifteen minutes. Then there's the matter of quality; the recording, I would argue, involves several exceptional solos.
The obvious standout soloist is Lionel Hampton, who takes the last three choruses, at times quadruple-timing over the slow steady pulse from the rhythm section. And, yes, we do get the quote from 'Pretty Baby' in his first chorus. Jazz has, perhaps, turned its back on the entertainers in its ranks.  Hampton reminds us that great jazz doesn't have to be sober or sombre.
As for the other soloists, Charlie Shavers takes the second chorus and plays with a mixture of taste and fun, and, according to one authority, though I think this is a trifle inflated, "delivers one of the greatest solos of his illustrious career." Shavers is followed by someone certainly delivering one of his greatest solos; the third chorus features Corky Corchoran, who produces a solo of full-toned, rhapsodic tenor playing that has passion without harshness. Though frequently passed over with barely a comment, this solo by Corchoran is an absolute gem. Hawkins and Don Byas would both have been proud of this.  In the fourth chorus, Slam Stewart bows and hums to the delight of the audience, but, as critics keep reminding us, a little Slam Stewart goes a long way, and his one chorus here is just about enough.
With all the excitement that Hampton brings to the final five minutes, listeners might forget how the piece started.  It began with Hampton playing just a few chords and Willie Smith, with a wonderfully rich tone and immaculate control, sliding up to notes with grace and ease, much to the amusement of the Pasadena patrons, as he outlines Carmichael's famous main theme. Listening to the way Smith reaches for notes and eventually arrives, you may well think you have found the origin of Billy May's slurping saxophones.  Still, whatever Smith may have spawned, this is alto playing by a master. The one LP on which he was leader was called 'Willie Smith: Alto Saxophonist Supreme!' (1). He was an outstanding performer.
Gene Norman had assembled a wonderful group of musicians from an era, the Swing Era, that was on the wane, but you would think Swing was in robust health judging from this Pasadena concert. Although drawn from different bands, these musicians had a vast and shared repertoire, a common harmonic language and ingrained musical values.  As a result, while their music was wonderfully spontaneous, it could never be chaotic; it was underscored by years of tradition, and on 'Stardust' those musicians produced something of a masterpiece.
So, where can you find this extraordinary recording? Well, it can be found in Properbox's four CD set, 'The Lionel Hampton Story' (Properbox 12) and this boxed set can still be bought for quite a reasonable price. But the really good news is that all the All Stars' Pasadena recordings are available on the competitively price Avid Jazz, 'Lionel Hampton, 3 Classic Albums Plus (Hamp's Big Band/Lionel Plays Drums, Vibes, Piano/Lionel Hampton with the Just Jazz All Stars)', AMSC 1093.  (Be careful with the details because there is another Avid release, 'Lionel Hampton: All Star Groups and Orchestra-Three Classic Albums Plus', AMSC 993, and this does not contain the Pasadena tracks.)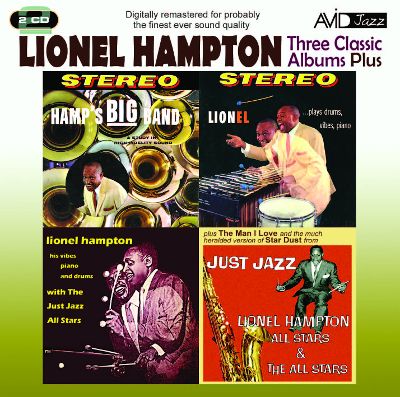 And what of Willie Smith? He carried on playing with some outstanding orchestras and in late 1966 he was leading the sax section of a great Charlie Barnet band in Basin Street East, New York, and doing so to much acclaim. When asked who was in his new band, Charlie Barnet pointed to Willie Smith and said, "That's my band."
In the spring of 1967 Willie Smith was due to tour Europe with a show called Jazz from a Swinging Era.  Instead, he was in the Veterans' Administration Hospital, Los Angeles, for treatment on his throat. On 7th March, 1967, less than three months after appearing with Charlie Barnet, Willie Smith died of cancer.  He was fifty-six years old and had been a professional musician for nearly thirty-eight years.  The names on his CV read like a history of big bands. He was one of the finest lead alto players of his or any era and could be a powerhouse of a soloist, but, when he put his mind to it, he could play with great delicacy and humour.
Peter Gardner
June, 2017
Acknowledgements
I am very grateful for the help of Steve Marshall and Dawkes' woodwind specialist, Sam Gregory.
Endnote
(1) 'Willie Smith: Alto Saxophonist Supreme!', London LP, ZGL 118. I do not know if this LP has ever appeared on CD.
Some Sources Used
Stanley Dance, The World of Swing (Da Capo, 1979).  Eddy Determeyer, Rhythm Is Our Business: Jimmie Lunceford and the Harlem Express (University of Michigan Press, 2006). Gene Lees, You Can't Steal a Gift (Yale University Press, 2001). George T. Simon, The Big Bands (Collier Macmillan, 1967). Joop Visser, Notes for 'The Lionel Hampton Story', Properbox, 12.
Tags:
Jazz Blog
|
Jazz History
|
saxophone
|
Willie Smith
Break-In at Dawkes: Saxophone Thefts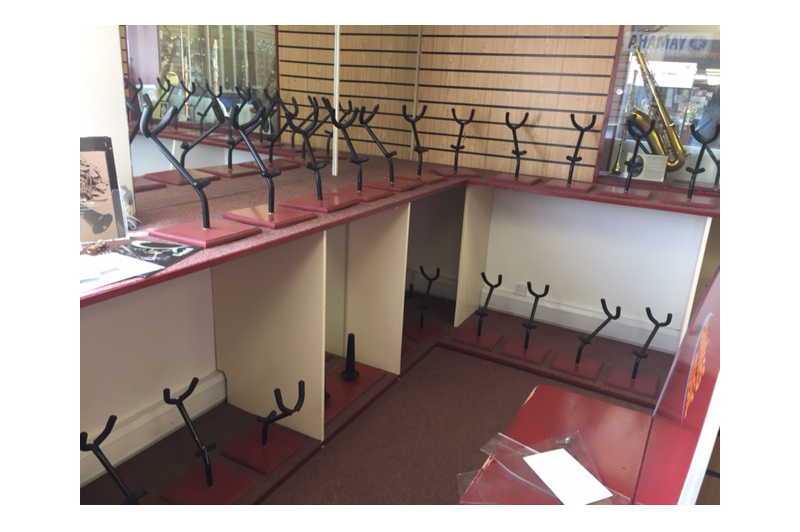 *UPDATE: We have a full list of our stolen instruments & the saxophones also stolen from Sax.Co back in April/May – SEE BELOW
In the early hours of July 12th we were victims of a break-in at the shop. The gang of thieves forced their way into our Sax Suite and stole 40 saxophones that were on display (full list below). The police arrived on scene and are investigating the matter further. Sadly this is the most recent in a spate of Music Industry related break-ins with the thieves clearly targeting certain locations and stock types. It is unlikely these instruments will appear in the UK marketplace but we have listed a full inventory below of what has been stolen, please be aware or on guard for any 3rd party re-selling or auction sites offering these models. Any info can be passed to us or Thames Valley Police (Ref: 43170204724)
As many of you can imagine this has been an extremely harrowing and stressful 24-48hrs as we bolster security and assess the losses. For a niche family company of over 50 years this is an extremely painful experience. Many of our staff have worked in this building since we moved here in 2000 and we are all sickened by these actions. We're not part of a big High St chain that may more easily be able to bear these costs and the resulting logistics, and each day/week/month we strive to give our customers the best service and stay viable in an increasingly competitive retail marketplace. Outside forces like this have a real impact on the business as funds are required to take extra steps to protect our building and staff plus re-invest in stock.
As ever we appreciate the support of our wonderful customers and suppliers who will no doubt help us through this experience. We will continue to offer our best service, choice and expertise to all of those that we know fully appreciate it.
The Team at Dawkes
DAWKES MUSIC (Crime Ref #43170204724) Stolen Saxophone List: (all new unless specified)
Aizen Fuga – Tenor Sax (#T000396)
Aizen Hibiki – Alto Sax (#A1000494)
Aizen Hibiki – Tenor Sax (#T1000493)
Cannonball A5-BL – Alto Sax (#178017)
Cannonball A5-BL – Alto Sax S/Hand (#168060)
Cannonball A5-R (Red Ruby) – Alto Sax (#180712)
Cannonball AVR20-L Vintage 20th Anniversary Model – Alto Sax (#V179014)
Cannonball GA5-B – Alto Sax (#163209)
Cannonball GA5-SB – Alto Sax (#179415)
Cannonball GT5-SB – Tenor Sax (#179555)
Cannonball SA5 BS Arc – Soprano Sax (#170907)
Cannonball SC5-L – Curved Soprano Sax (#123831)
Cannonball T5-BR Brute – Tenor Sax (#178408)
Cannonball T5-White – Tenor Sax (#165340)
Cannonball Vintage SVR-L – Soprano Sax (#V161233)
Conn New Wonder – Tenor Sax S/Hand (#442xx)
Keilwerth SX90R Shadow – Alto Sax (#128318)
Keilwerth SX90R Vintage – Tenor Sax (#128398)
Pierret Artist – Tenor Sax S/Hand (#NSN)
Selmer Model 26 – Alto Sax  S/Hand (#12460)
Selmer Reference 54L – Tenor Sax (#789893)
Selmer SA80 II Jubilee – Alto Sax (#781830)
Selmer SA80 II Jubilee – Tenor Sax (#784721)
Selmer Series III Jubilee – Soprano Sax (#789417)
Selmer Series III Jubilee – Tenor Sax (#776672)
Theo Wanne Mantra Platinum Silver – Tenor Sax S/Hand (#10047)
Windcraft WAS-110 – Alto Sax (#504872)
Windcraft WTS-200 – Tenor Sax (#PST080009)
WoodStone New Vintage AF Model – Tenor Sax (#0488)
Yamaha YAS-280 – Alto Sax (#M71831)
Yamaha YAS-480 – Alto Sax (#M40534)
Yamaha YAS-62 – Alto Sax (#E55872)
Yamaha YAS-82ZB Black/Gold – Alto Sax (#E46650)
Yamaha YSS-82ZR – Soprano Sax (#002868)
Yamaha YTS-280 – Tenor Sax (#M65644)
Yamaha YTS-480 – Tenor Sax (#M47927)
Yamaha YTS-875EXII – Tenor Sax (#E54371)
Yanagisawa AWO2 – Alto Sax (#00359445)
Yanagisawa AWO20 – Alto Sax (#00360832)
Yanagisawa TWO2 – Tenor Sax (#00345290)
All instruments were stolen without cases but we know of instances where they may be offered 'with' a case if sold through a 3rd party website or auction site etc.
SAX.CO (Crime Ref #47170047020) Stolen Saxophone List: (all new unless specified)
Tags:
Break-In
|
Dawkes Burglary
|
Saxophones
Learn To Play Day – Live Music (Flute Duet – 2.30pm)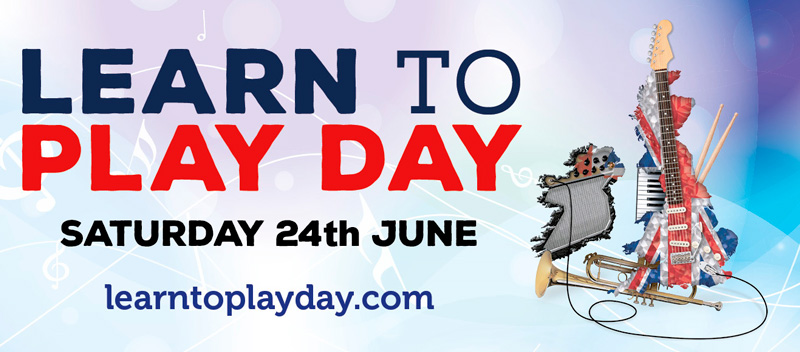 We've got some more inspirational live music for you as part of our LTPD celebrations this Saturday 24th June. At 2.30pm we will hear some wonderful flute duets from two talented flautists Victoria Dawkes and Suzanne Poulter. Here's a little bit more about them both: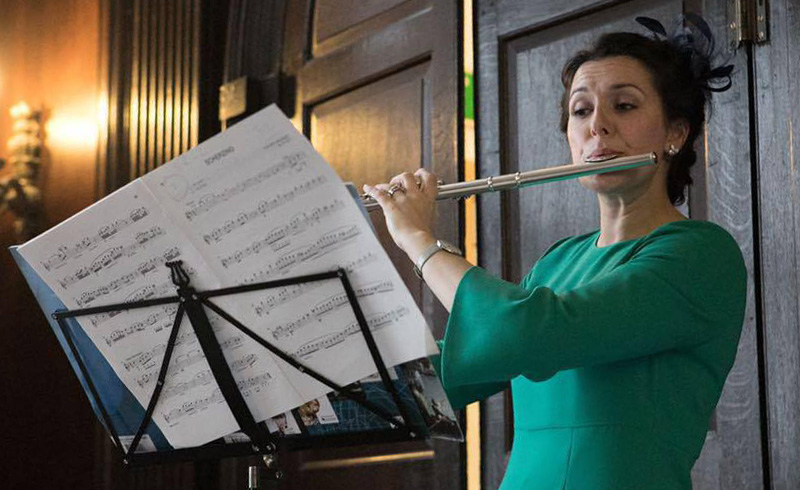 Vicky Dawkes:
Victoria Dawkes started playing Flute from an early age, winning numerous awards and competitions during her musical education, including being granted a county music scholarship and gaining first place in many music competitions.  She studied under Helen Duffy and at the age of 17 gained distinction grade in the prestigious Associated Board Diploma.
A performer from an early age, Victoria has played in numerous and varied venues including Worcester College, Oxford, The Royal Albert Hall, NEC Birmingham, London Olympia and busking in Windsor High Street!
Victoria established her first teaching practice at the age of 14 and now runs a thriving teaching practice both at home and at Dawkes Music, where she established 'My Music' which specialises in teaching mature students.  She is passionate about teaching and regularly receives accolades from her students for her enthusiasm, dedication and for passing onto others her love of music.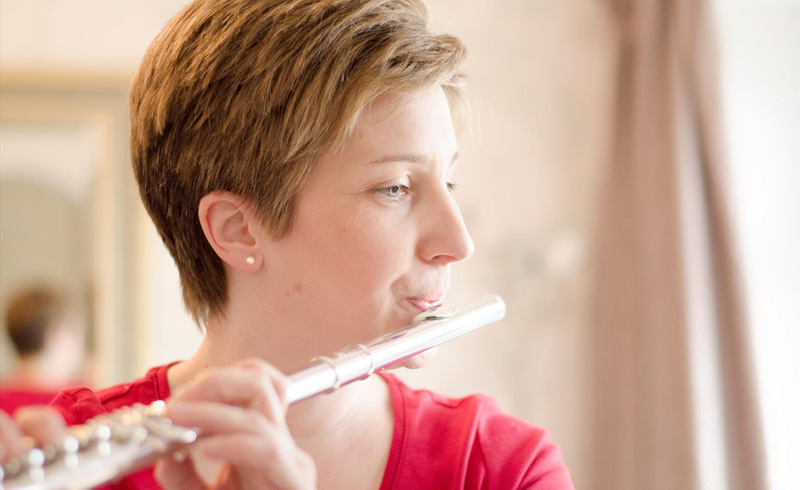 Suzanne Poulter:
Since 1991, Suzanne has taught as a peripatetic flute teacher and band leader at many educational institutions throughout Sussex, Surrey and Buckinghamshire. She is a founder member of her own flute quartet 'Aeona Flutes' and enjoyed success appearing at festivals, open days and a residency at the Hilton Hotel Gatwick for prolonged periods. Suzanne attended the Guildhall School of Music and Drama, London, and achieved a Performers Diploma of Licentiateship in 1995 (LLCM).
Don't miss out on this inspiring performance for all visitors, free of charge!
Tags:
Flute Duets
|
Learn To Play Day 2017
|
Live Music
|
LTPD
Learn To Play Day – A Family Day Out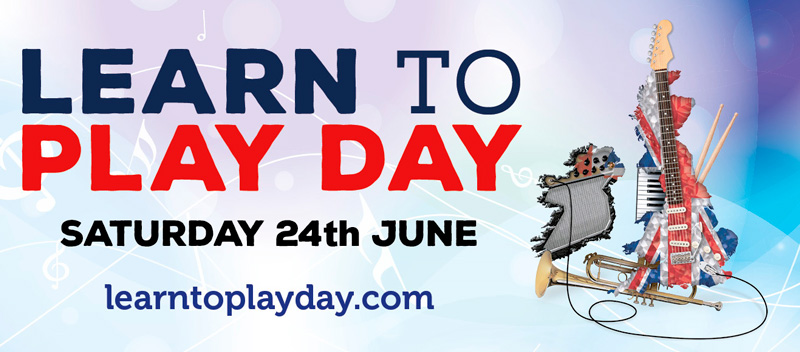 What is Learn To Play Day?
We're very excited to be taking part in the National 'Learn To Play Day' again this year. Each time we offer FREE taster sessions on Saxophone, Clarinet & Flute to anyone coming through our doors on Saturday June 24th.
Each year we give lots of free taster sessions to adults and children, it really is a fun day out for all the family in a supportive and relaxed environment. So far we've given over 300 free lessons in LTPD history, and many visitors have gone on to get involved in playing an instrument (read some our 'Success Stories' here).
Who is it for?
Everyone is welcome and we'll make sure you have a great day. Last year we were delighted to receive this feedback from Emily, Jo and Ben Pace:
"A friend told us about the 'Learn to Play Day' event last year so we thought we'd take a trip over to Dawkes Music, really just so Ben, our 4 year old, could have a look at some instruments and maybe have a toot! Although as a family we don't play any instruments, we listen to a lot of music so thought it would be a fun morning out.
When we got there, everyone at Dawkes was so friendly and inviting we ended up staying for the whole day! We popped out briefly to get some lunch, then went back in the afternoon – all three of us had a go on every instrument they had out! Also there were a few performances put on by musicians which was a real treat, as that's not really part of our usual Saturday! 
It was such a wonderful day, I would definitely recommend it – not just for children but for the whole family. Ben is now in a local children's music group and through 'having a go' at Dawkes, my husband Jo is now learning the trumpet! I just need to get on board now! Thank you Dawkes and your lovely staff!"
So, if you're enthused about coming along simply register your interest (follow the link below) and we'll make sure you all have a great day out and get to have some fun playing some instruments! It's never too late to start…
Tags:
LTPD
|
LTPD Family
|
LTPD2017
Learn To Play Day – Live Music (Sforzando! Sax Ensemble)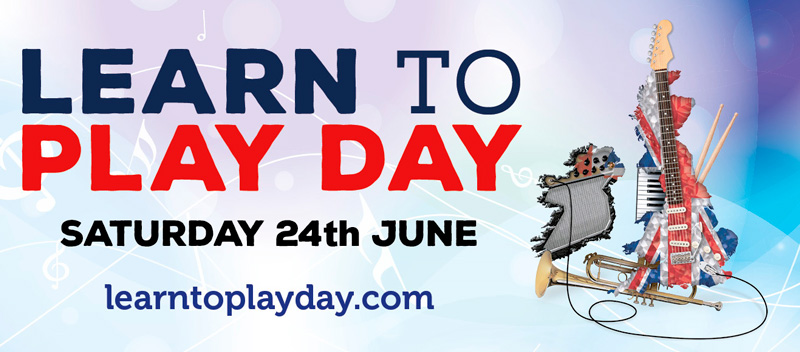 As part of our Learn To Play Day celebrations we're delighted to feature some Live Music throughout the day. This is all free and serves to inspire and encourage visitors to take part and pick up a musical instrument. It's not all about the professionals either, there are many adult and children's groups in our community at various levels of experience and expertise.
At 11am we will feature the Sforzando! Sax Ensemble, here's some more information about the group:
Sforzando! Sax is a spin-off saxophone ensemble from South Berks Concert Band (SBCB), which is based in Mortimer, Berkshire. The purpose of the sax group is to explore the breadth of saxophone ensemble compositions and arrangements.

The group consists of Katie Herrington on soprano and alto sax, Mike Truslove on alto sax, Alan Pritchard on alto & tenor sax, Mandy King on tenor sax, Ray Meads on bass sax, and Louise Truslove on percussion. Since starting out in summer 2013, they have built up a varied repertoire from fun and frantic (The Lone Arranger), angelic and harmonious (Ave Verum), classical (& quick) (Csardas), to 1940s Jazz and contemporary works like So We Too, The Addams Family and Bohemian Rhapsody.

 

Performances to date include several

SBCB 

Concerts, entertaining villagers at community events, and

as part of composer Ron Goodwin's annual music festival in Ashford Hill Church

. The group was also able to perform whilst on tour with SBCB in Belgium in 2015. 

The sextet are all members of South Berks Concert Band, which is a woodwind, brass and percussion ensemble of over 50 players. The full band has just celebrated its 40th Anniversary in 2016, during which time it performed at 4 anniversary concerts, 3 free outdoor events, plus the Queen's 90th Birthday Celebrations in Mortimer, and also featured on BBC Radio 3. In September they put on a workshop supported by Dawkes, to provide a taster session to children and adults to try out a whole range of musical instruments! Now in 2017 the band has already performed at one concert in Reading, just gone on a tour to Germany, and has 2 more concerts planned in Mortimer. The next concert,

"Heroes and Villains",

is an afternoon picnic event on 2nd July, on Mortimer Fairground.
Don't miss this entertaining and inspiring group who will be performing in the shop around 11am on LTPD Saturday June 24th. To find out more or get signed up for LTPD please register your interest below.
Tags:
Live Music
|
LTPD
|
LTPD2017
|
Sforzando
Learn To Play Day – Live Music (MyMusic Adult Group)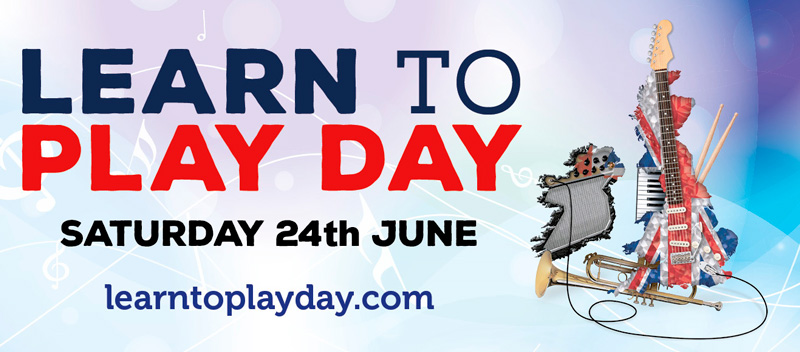 As part of our Learn To Play Day celebrations we're delighted to feature some Live Music throughout the day. This is all free and serves to inspire and encourage visitors to take part and pick up a musical instrument. It's not all about the professionals either, there are many adult and children's groups in our community at various levels of experience and expertise.
The first Live Music group in the spotlight will be the MyMusic Adult Group, here's the MyMusic Co-Ordinator Vicky Dawkes with more about the group:
"The MyMusic groups have been performing locally for two years. We get together each month to make music and have fun. Our groups consist of adults who have either come back to playing a musical instrument or for some who have just begun their adventure! We currently run four different sessions each month and play a huge variety of music.

MyMusic also offer adults tuition on a weekly or monthly basis, either for individuals or in groups of 2 or 3. Our emphasis is on having fun, and providing a supportive environment for adults to explore music at their own pace."
For more info on the performance times and for other aspects of the Learn To Play Day please click the 'register interest' button below…
Tags:
Adult Tuition
|
LTPD
|
MyMusic at LTPD