'Summits and Beyond'
Peter Gardner
Accounts of when Soprano Summit's musicians first got together all mention that it was at the end of one of the Dick and Maddie Gibsons' annual jazz parties. It was early September 1972 and the party, which was held at the Broadmoor Hotel in Colorado Springs, had nearly run its course. For the last few days the Broadmoor's guests had heard some wonderful musicians. Amongst the trumpeters who had taken to the stage were Ruby Braff, Clark Terry and Joe Wilder. Buster Cooper, Urbie Green and Frank Rosolino were some of the trombonists who had entertained the party crowd and saxophone masters Budd Johnson, James Moody and Flip Phillips along with legendary pianists Hank Jones and Teddy Wilson had all played their parts.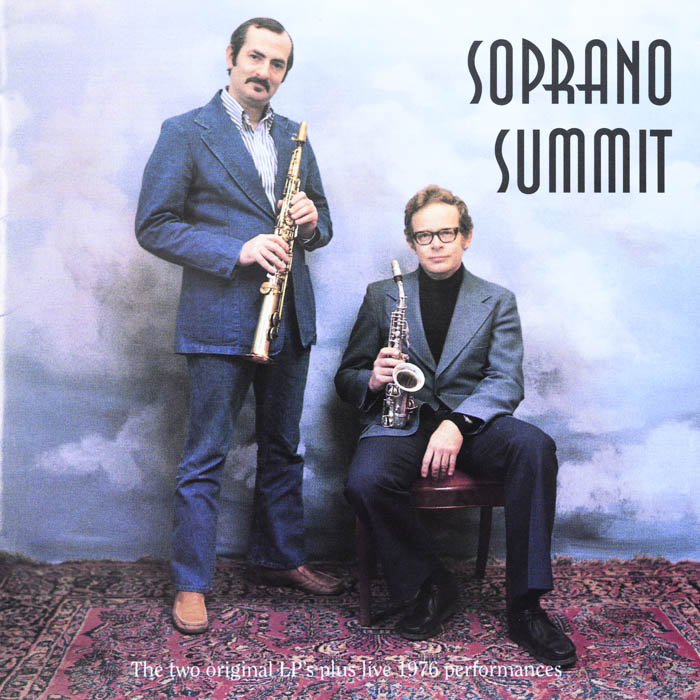 (more…)
Wayne Bergeron Trumpet : Video Interview 2/5
Ever felt like giving up? In Part 2, Wayne talks about teeth and embouchure challenges that almost ended his career. You won't want to miss this brutally honest journey and how he came back even stronger.
Big thanks to the guys at ChopSaver for sitting down with Wayne to get the insights on his career and history as one the worlds leading Trumpet players
Yamaha Sax Custom Necks – for Alto & Tenor
The new range of Yamaha Custom necks for Alto & Tenor saxophones have proven to be very popular since their introduction. We're often asked to explain the differences in model design, and in the finishes. So, with the help of top UK player Simon Bates, let's take a listen to these models in action on Alto Sax…(The Tenor Sax demo is available here)
Wayne Bergeron Trumpet: Video Interview 1/5
In the first of a 5 part series recorded by the team at ChopSaver products, Dan Gosling (the inventor of ChopSaver) sits down with Wayne Bergeron and discusses what happened behind the scenes with the famous LA LA Land solo, his hilarious first gigs when he was a teenager, and how to network with other players.
Big thanks to the guys at ChopSaver for sitting down with Wayne to get the insights on his career and history as one the worlds leading Trumpet players…
Russell Procope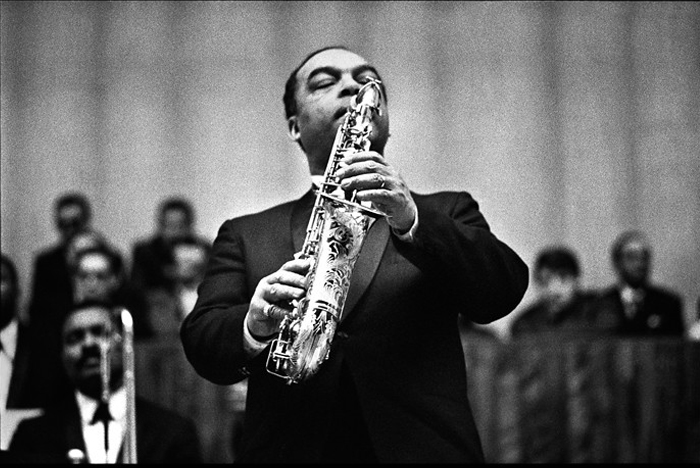 On 6th December, 1928, and not yet twenty-one, he entered a New York recording studio as part of Jelly Roll Morton's Orchestra. He would play clarinet on two sides. The first, 'Red Hot Pepper', a lively piece full of unexpected breaks. The second, 'Deep Creek', a slow blues. On 3rd June, 1976, at the St. Ivo Centre, St. Ives, Huntington, he would be guest star with Chris Barber's Jazz and Blues Band. With Barber his clarinet would be heard on 'Mood Indigo' and 'The Mooche', his alto on 'Take the 'A' Train' and 'Just Squeeze Me' amongst other Ellington favourites. In the nearly forty-eight years between playing with Morton and playing with Barber, Russell Procope would be a member of some of the greatest groups in jazz history.
Clarinets – Why Upgrade?
Imagine you've been playing clarinet for a few years on a trusty plastic beginner model, the likelihood is that at some point you'd very much benefit from an upgraded wooden instrument. But, the big question is "Why? – How do they differ?" It's a common query we are asked. From a distance a beginner clarinet at £300 and a £3,000 pro clarinet don't look massively different. So where is your money going, and why is it important to upgrade?

'Reed' all about it: Part 2 of 3. The Clarinet Rico/D'Addario Stable…
Many thanks for all the positive feedback from Part 1. (Vandoren & Gonzalez) we're glad you found it so useful. In Part 2. we're going to look at the Rico & D'Addario offerings, there's quite a few options here but stick with me, it'll all be worth it!
'Reed' all about it: Part 3 of 3. Synthetic Clarinet Reed Options & 'Best of the Rest'
Following on from Part 1 (Vandoren & Gonzalez) and Part 2 (D'Addario Woodwinds i.e. Rico, LaVoz etc) we're going to look at some of todays synthetic options for clarinet players, plus a special 'best of the rest' mention for another brand of cane reed which deserves your attention.
'Reed' all about it…Part 1 of 3. Vandoren & Gonzalez (Clarinet Reeds)
Clarinet reeds have developed a long way since the old days when the choice was either a box of Vandoren or some Rico reeds. There are multiple brands that are worth your consideration and within the brands there are different models of reeds, let's have a look at some of the more popular options (Vandoren & Gonzalez) in Part.1 of our Clarinet Reed 'State of the Union'…
Straight Soprano Sax vs Curved Soprano Sax – Which is best?
It's a question we are commonly asked here in the shop. Whilst we understand these things can be subjective, we wanted to give you a good starting point and something to compare.
In this video and article, we discuss the differences in feel and sound. We also look at certain model options available to buy or rent.