Choosing A Saxophone Sling
11th July 2022
To play their instrument comfortably, saxophonists use a sling or harness. When it comes to choosing a saxophone sling, how can you know which is the best for you? We sell a range of Saxophone slings and harnesses – lets look at the selection and help you decide which you need!
(more…)
Heatwave Advice for Woodwind Players & Instruments
7th July 2022
Over the next few days we could be in for temperatures exceeding 30 degrees! This kind of environmental change affects our bodies, and the same goes for your woodwind instrument. Here are some 'hot tips' from the Dawkes Workshop to help your woodwind instrument keep its cool in hot weather.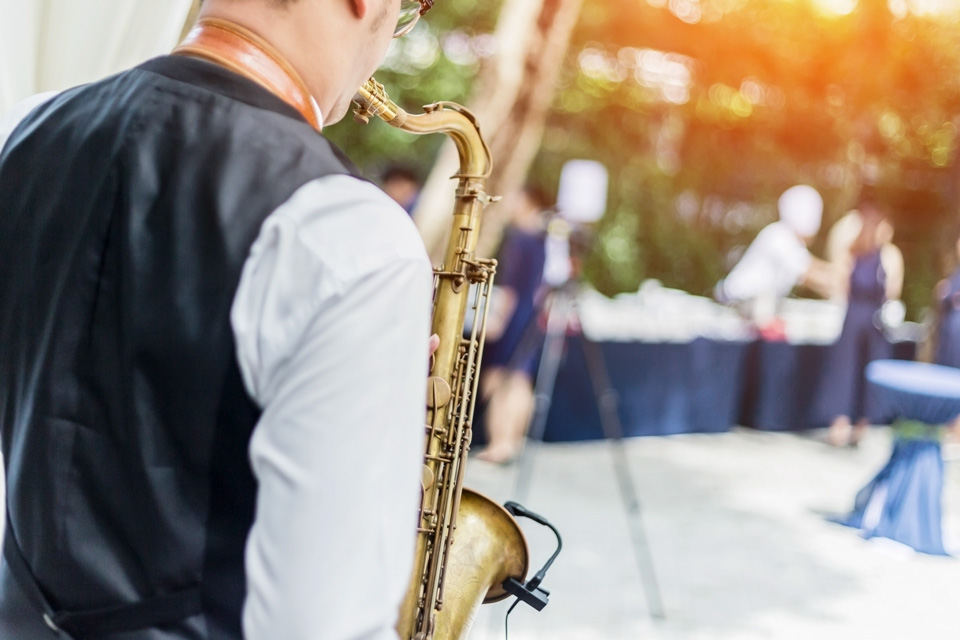 (more…)
VENN Saxophone Reeds Review
26th April 2022
With the arrival of the new VENN synthetic reeds for Saxophone we asked one of our own staff members to try one for a month and report back. How do they play? How does it compare to other synthetic and cane reeds? Over to Kasey to tell us her experiences…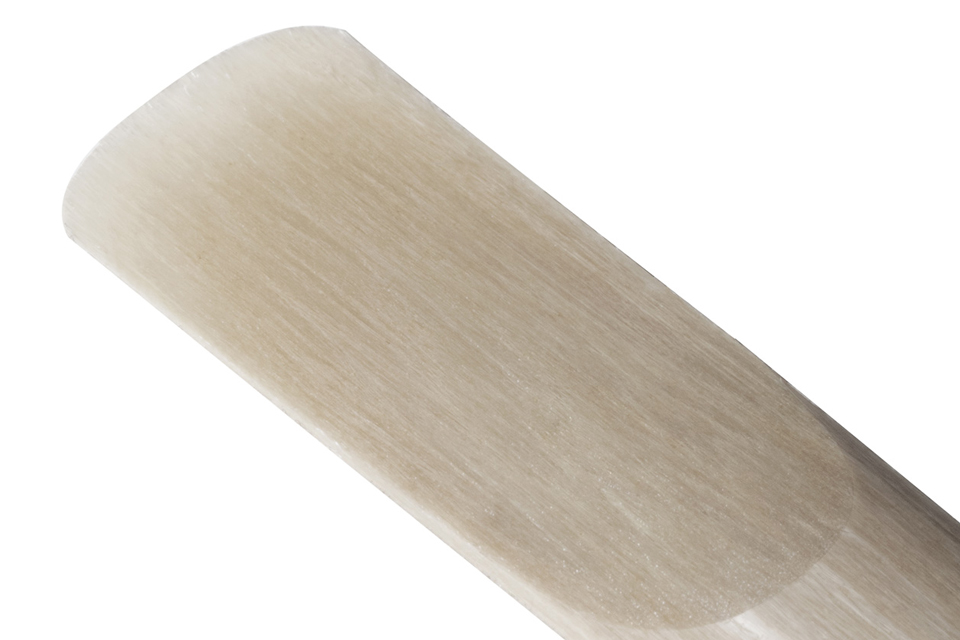 (more…)
New VENN Synthetic Reeds by D'Addario
28th March 2022
The new VENN advanced synthetic reeds for Clarinet, Alto Sax and Tenor Sax are now available from D'Addario. These are the 2nd Generation models and are the biggest news to hit the single reed market for decades!​​​​​​​
All the benefits of synthetic reeds (consistency & durability) with the best qualities of cane reeds (tone and playability).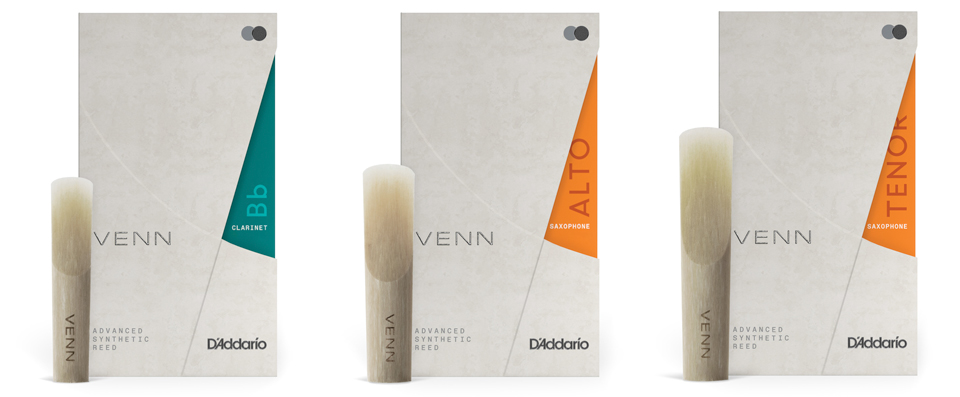 (more…)
Repair Materials Spotlight: Mini Woodwind Repair Kit
15th March 2022
If you play Flute, Clarinet or Oboe this is a perfect small repair kit for minor fixes and diagnosis of your instrument. This combination of a small screwdriver, our smallest spring hook and Yamaha cleaning papers (useful as a feeler gauge) is small enough to fit in most instrument cases or outer bags.
Perfect for taking to band practice when your playing colleagues ask you to "just have a look" or you have a sudden playing fault on your own instrument – the ideal kit for the gigging repairer.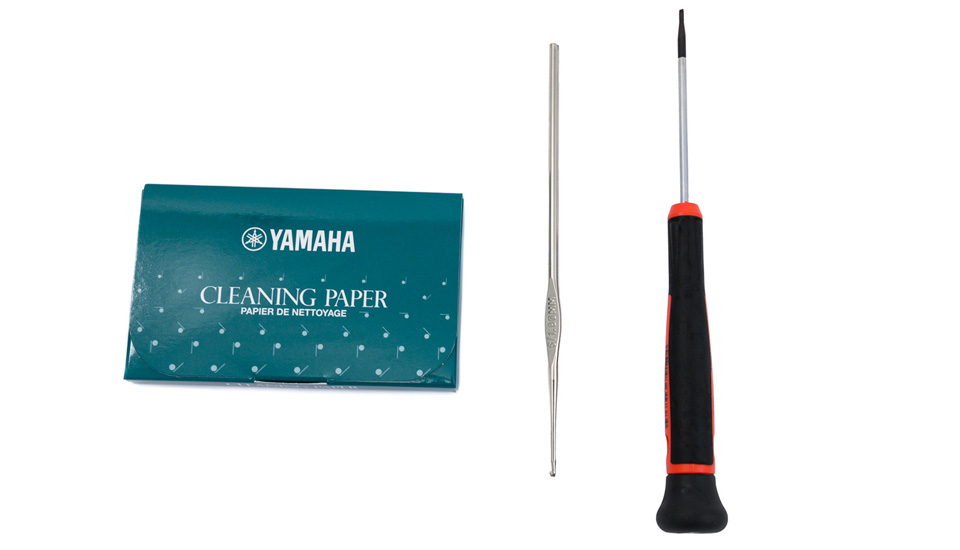 (more…)
Sax Repairs: Selmer MKVI Overhaul
1st March 2022
The Dawkes Music workshop team are fortunate enough to see several inspiring professional musicians for running repairs and servicing. One such player who we know, and love is Simon Bates. Simon is a Yamaha endorsed artist with an impressive list of film and TV, pop, jazz and live playing experience to his name.
This is the story of his beloved old Selmer MKVI Alto Sax and how we gave it a new lease of life…


(more…)
Army Musicians: A Unique Career Path
7th February 2022
Fancy an exciting life as an Army Musician? This unique career option is well worth exploring if you want to experience the thrills and spills of a professional musical life. Here's Saxophonist Paul Lamstaes of the Household Cavalry Band to tell us all about his journey into the Royal Corps of Army Music…
Joining the British Army as a musician doesn't always seem like the most obvious choice of career when mentioned in conversation. What if I also said that you can play music whilst riding a horse? Most people would probably need to see it to believe it. It is however a legitimate career path individuals can take, should they choose to join British Army Music.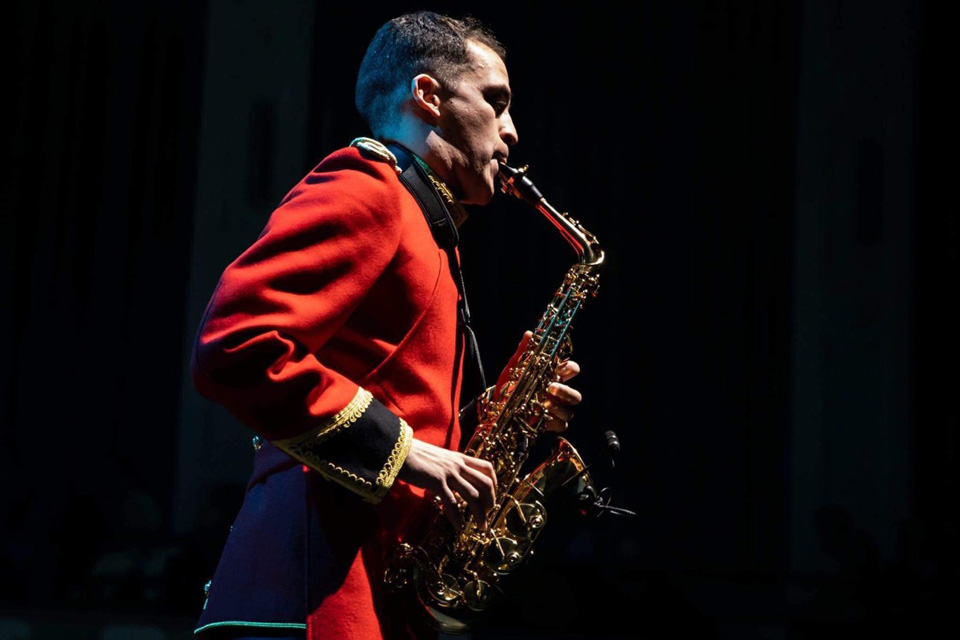 (more…)
Top Tips: Baritone Sax Playing
5th January 2022
The Baritone Saxophone can be an unruly beast of an instrument, but that's the fun of it! We asked top UK sax professional Simon Bates to share some tips and tricks for getting the most out of a Bari Sax…
(more…)
Vegan Saxophone Pads – The 'V-Pad'
14th December 2021
We're pleased to announce the new 'V-Pads' for Saxophone. Produced in association with the world's leading pad manufacturer Pisoni, these are fully Vegan saxophone pads. They are the result of 12 months of testing, experimenting and innovation with our workshop, leading professional Saxophonists, and the Pisoni team.
But why Vegan? Have a read below to find out more…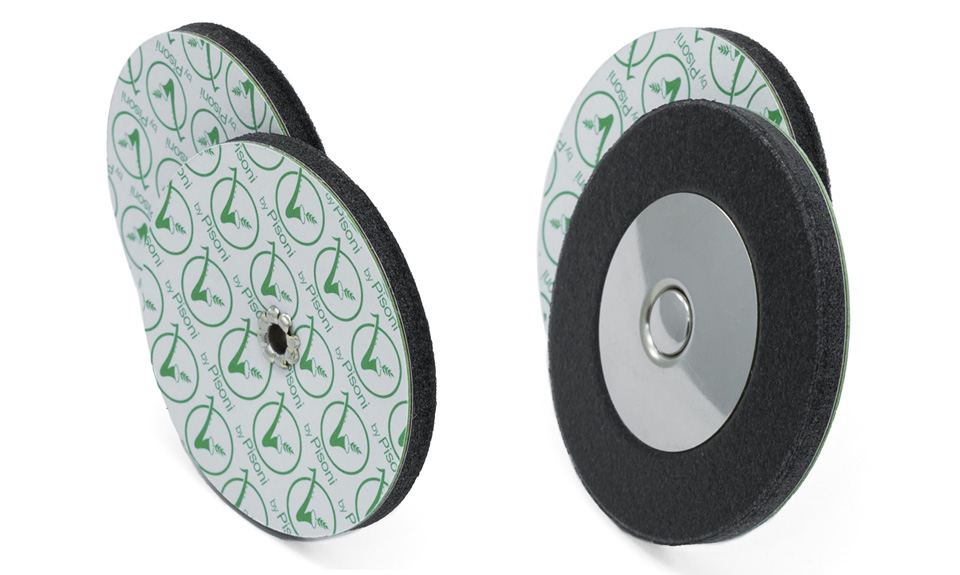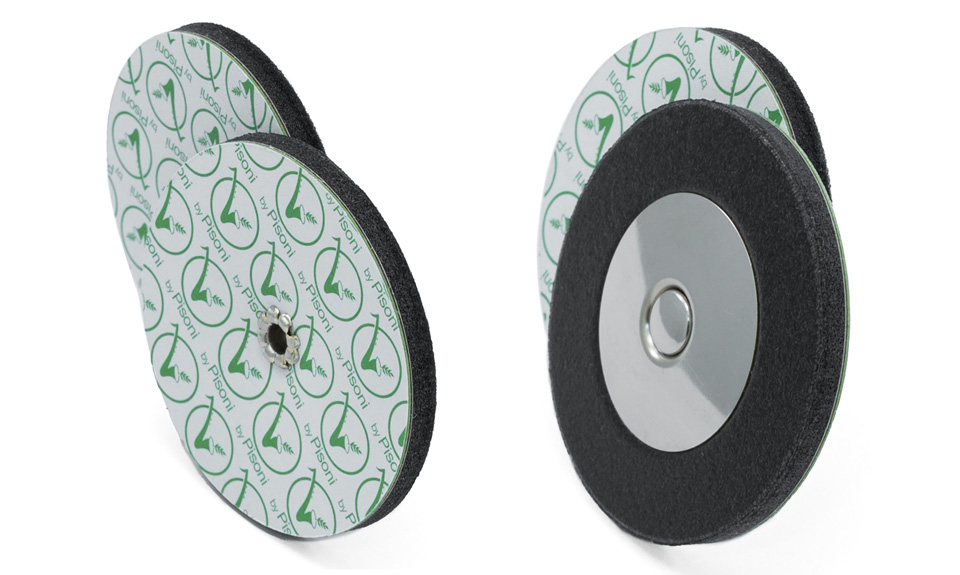 (more…)
The Reed Cane Journey – From Field to Factory
6th December 2021
In this blog we take a look at how your Clarinet reed or Saxophone reed is made. The natural materials used to make cane reeds go from field to factory and eventually onto your mouthpiece! Check out the full journey of this incredible natural product and the hard work that goes into making your reeds by the D'Addario Woodwinds team…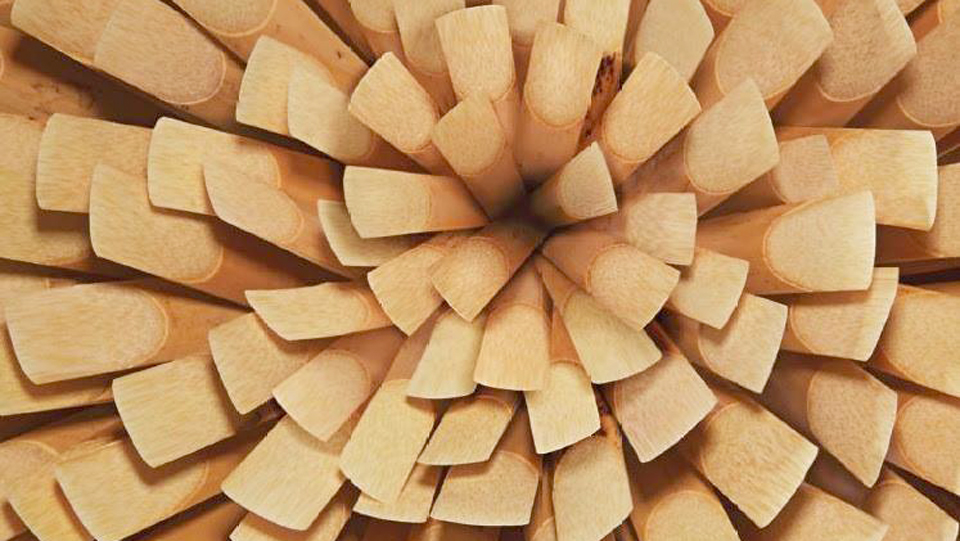 (more…)
Select Jazz – Saxophone Mouthpieces
29th November 2021
If you want to branch out and try some new mouthpieces for your jazz set up, D'Addario's Select Jazz mouthpieces are a great place to start. In this blog we take a look at the design and production processes of these models, and how that rewards the player with a versatile and flexible tone.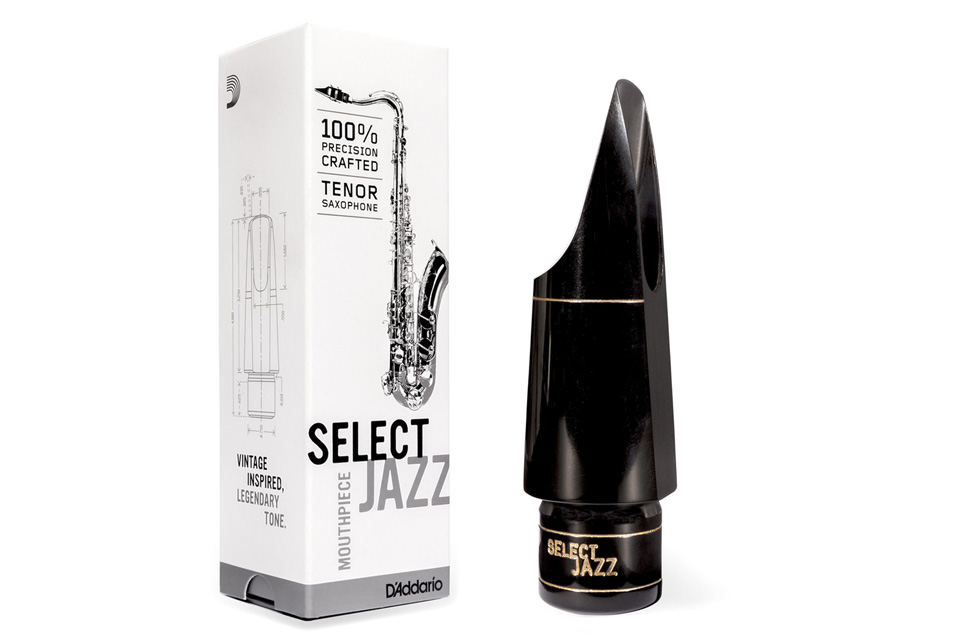 (more…)
From the Workshop: Sax Pearl Replacements
14th September 2021
This lovely Andy Sheppard Autograph Series Tenor Saxophone recently came in for a full service and the owner enquired about options for key pearls. He loves his Sax, but the original finger button pearls on this model are totally flat. They also feel a bit 'slippy' under the fingertips. Looking for extra comfort, he was interested in concave pearls that his fingers could sink nicely in to.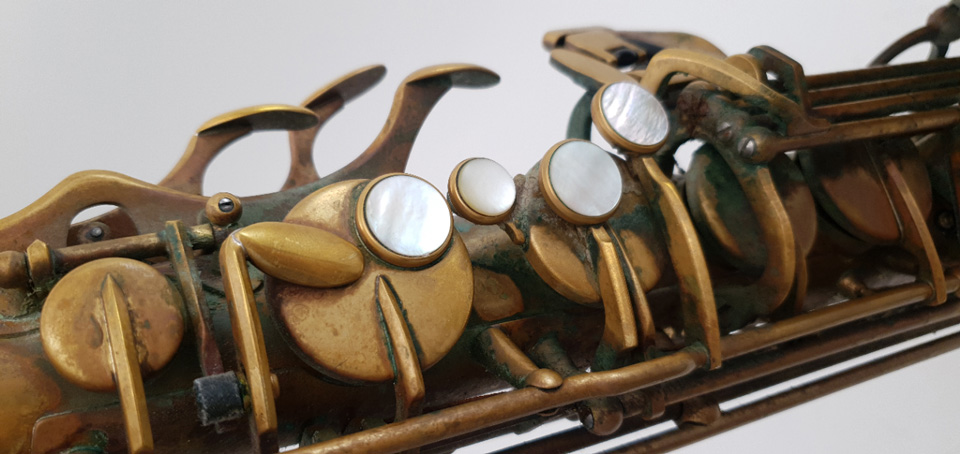 (more…)
Which type of Saxophone is best?
26th August 2021
In this blog we check out which is the best type of Saxophone. We take a look at the main four members of the Saxophone family, alongside some of the speciality instruments. We also discuss which might be most suitable for you…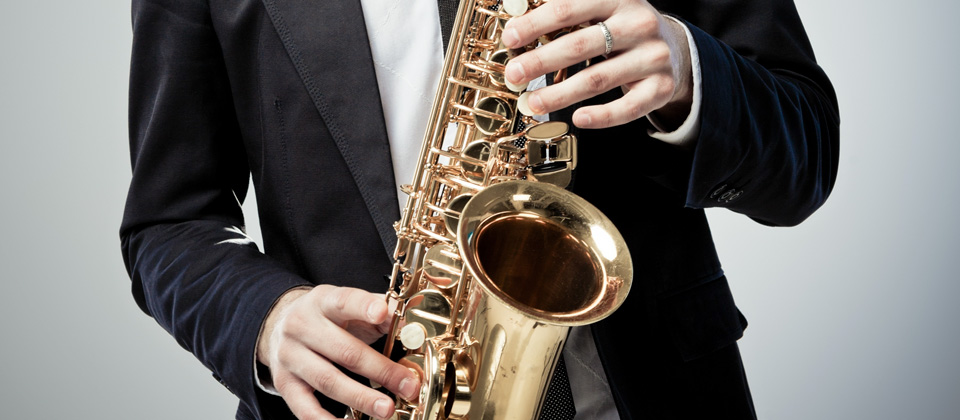 (more…)
The Best Accessories for Yamaha Woodwind Instruments
25th August 2021
If you've invested wisely in a quality Yamaha Woodwind instrument such as a Clarinet, Flute or Saxophone it's a sensible idea to keep it well maintained. Choosing and using the best accessories for your Yamaha instrument will help maintain its finish, keep it playing better and support a stronger resale value.
In this blog we'll take a look at the best accessories for your Yamaha woodwind instrument…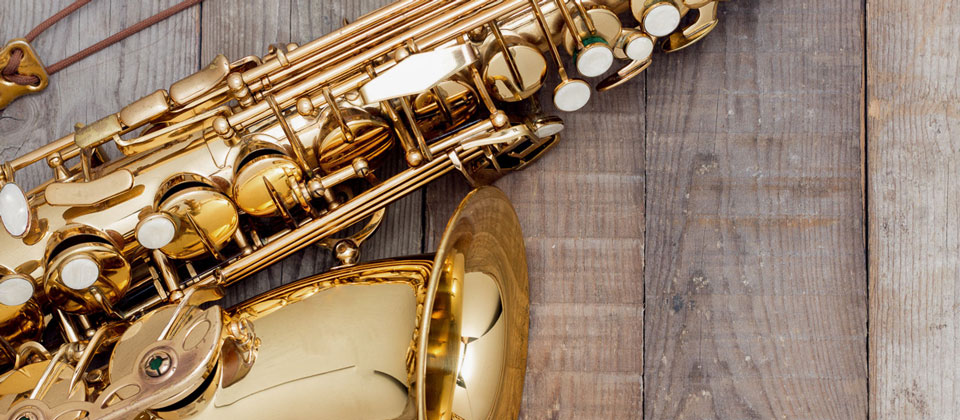 (more…)
NEW! Yanagisawa Saxophone AKZ Necks
16th August 2021
Yanagisawa have recently released a new 'AKZ' range of Alto Saxophone necks. These models differ from the standard necks that are supplied with instruments. As such they offer players the chance to upgrade their Yanagisawa set-up and play with new tonal colours and response.
Check out our guide below to the NEW models…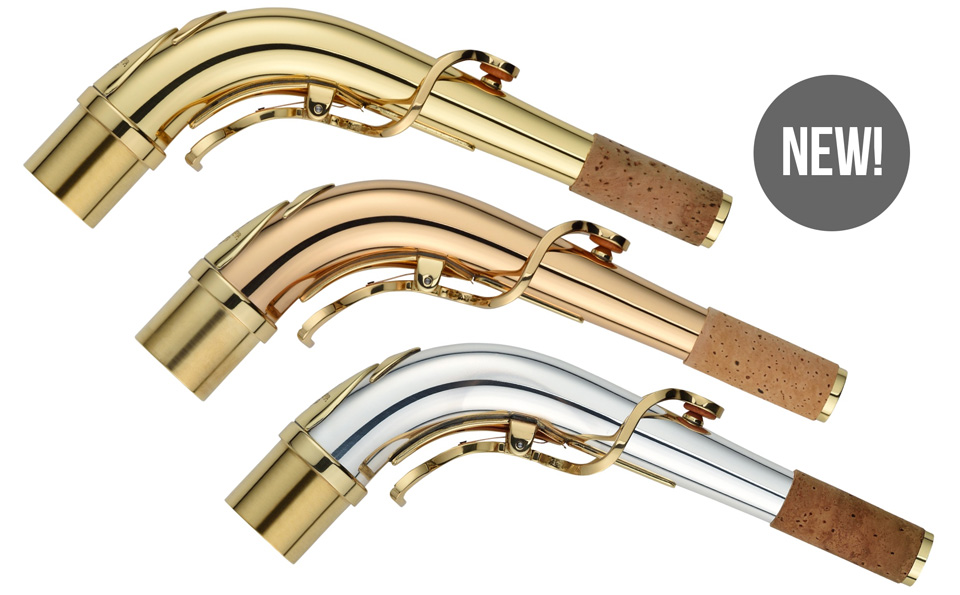 (more…)
Yanagisawa Saxophones
10th June 2021
Here at Dawkes Music we stock a wide range of Yanagisawa Saxophones for sale. Yanagisawa are one of the most popular upgrade professional level Saxophones. This is our ultimate guide to the brand, the range and all the differences to help you choose.
The 1990's saw the introduction of the 900 series which helped cement their hard-earned regard from players and dealers around the world. The classic A901 Alto Sax went on to be a huge seller, directly competing with the popular Yamaha YAS-62 series at the first pro upgrade level of the market. Throughout the 1990's Yanagisawa continued to push the boundaries of manufacturing by producing bronze and solid silver instruments. Some models even combined both materials to make some very interesting sounding Saxophones.
(more…)
Top 5 Saxophone Accessories – D'Addario
30th April 2021
When it comes to saxophone accessories there are so many different choices for players on the market at the moment. Fundamentally any accessory should help or improve the playing & ownership experience. So, with that in mind we thought we would share our top 5 D'Addario Woodwind accessory products for saxophone players.
(more…)
Saxophone Pad Options
11th March 2021
Are you looking to have your Saxophone overhauled in the near future? Our workshop team can help improve the response and playability of your Sax with a full overhaul. We can help advise on choices such as key heights (to create more/less resonance), tuning adjustments and what types of felts or corks to choose.
However, by far the most important choice, is what type of pad you would like on your Saxophone. Pads make a huge difference to the overall feel, resonance, brightness or response of your instrument, as well as the look and feel under your fingers.
Below, Tim from our woodwind workshop has outlined a range of Saxophone pad options we offer when servicing/overhauling your Saxophone.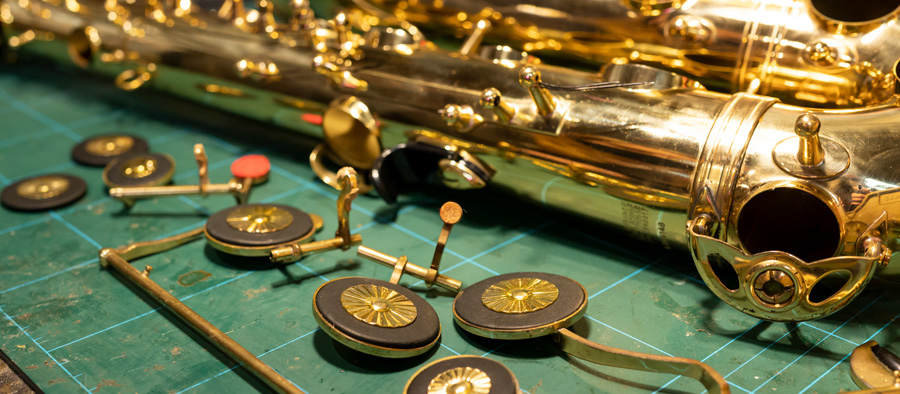 (more…)
Top Tips for Choosing a New Saxophone Mouthpiece
16th February 2021
Upgrading your Saxophone mouthpiece can help you produce a variety of tones and achieve the sound you want. There are a wide range of models available and it can be overwhelming. Of course our team are here to help and in this blog & video top UK player Justin Swadling give his TOP 3 TIPS for testing Sax Mouthpieces…
(more…)
Adjusting Your Reeds: Clarinet or Sax
4th February 2021
We all know and understand that Sax & Clarinet reed strengths vary slightly within a pack. This is due to the natural material and internal fibres of the cane. In this blog we check out some non-destructive(!) ways to alter your reeds to get the most from a box…
(more…)
Choosing The Best Reed: Clarinet or Sax
With so many different Clarinet & Sax reed types and strengths on the market it can be overwhelming. How do you know which make to buy? And how do you choose the right strength? In this blog (and video) we give some advice on choosing the best option for you…
(more…)
New Yamaha Baritone Saxophones
26th January 2021
Yamaha have just launched 3 new Baritone Saxophones for 2021. The YBS-480, YBS-62II and YBS-82 refresh the full Baritone model range for Yamaha. These instruments offer players at all levels and budgets a way into the Yamaha range.
Check out the specs and differences below…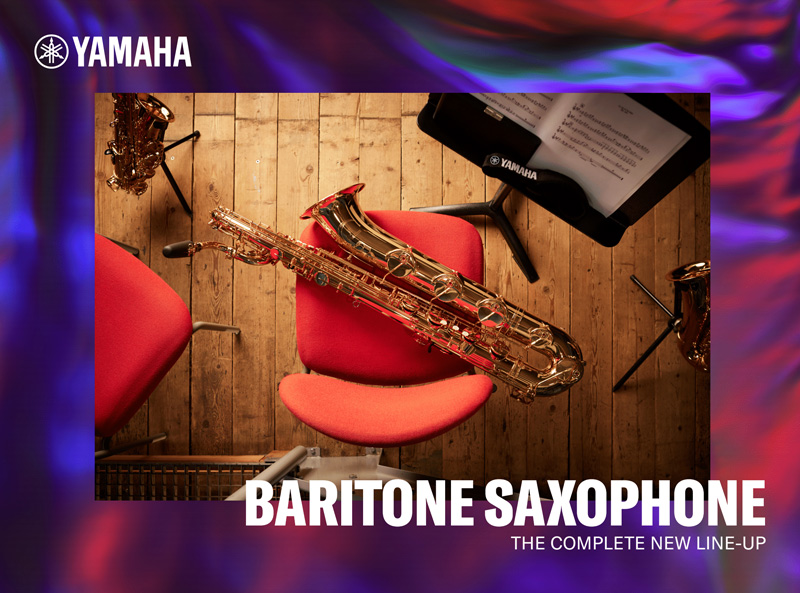 (more…)
Do You Hear Me? – New EP
11th December 2020
We always love to support our musical 'family' which includes all our staff, customers and the professionals we work with. Alastair Penman (who you may recognise from some of our YouTube videos) has been a long-standing friend of ours, from being a teenage customer to now being a highly respected professional musician and Professor of Saxophone at Guildhall School of Music & Drama in London.
In this blog we're going to take a look at his new EP 'Do You Hear Me?' which pulls into focus the huge issues surrounding climate change…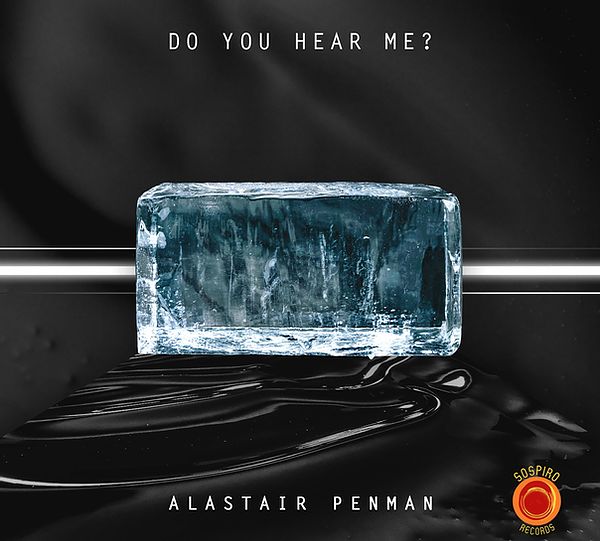 (more…)
Top 5 Saxophone Gift Ideas
1st December 2020
Whether you're looking for a loved one, or perhaps just treating yourself (!) we've put together our Top 5 gift ideas for Saxophonists of all levels. From accessories to instruments, we've got something for all players and all budgets…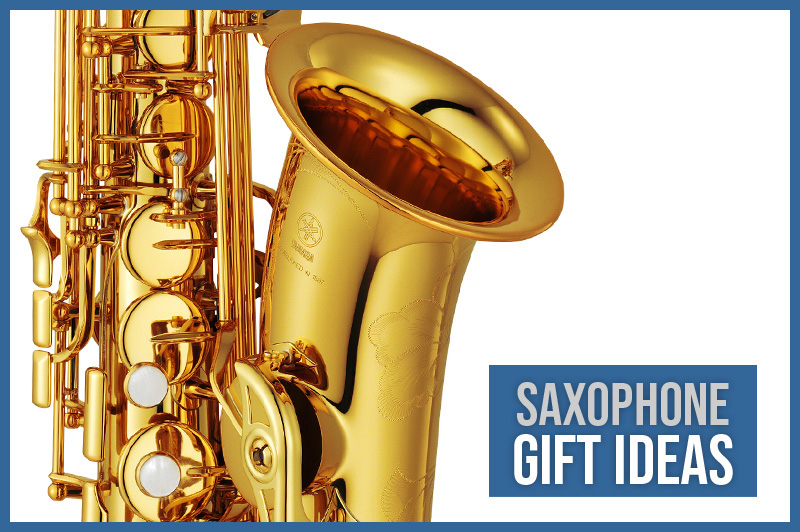 (more…)
NEW Yamaha YBS-82 Baritone Sax
16th November 2020
It's been a long time coming, but finally the Yamaha YBS-82 Baritone Sax is nearly with us. Rounding out the Custom 8 series from Yamaha, the Baritone 8 model has been conspicuous by it's absence in recent years. In this blog we're going to take a look at the new model, what's different and why it just might be the ultimate Bari Sax…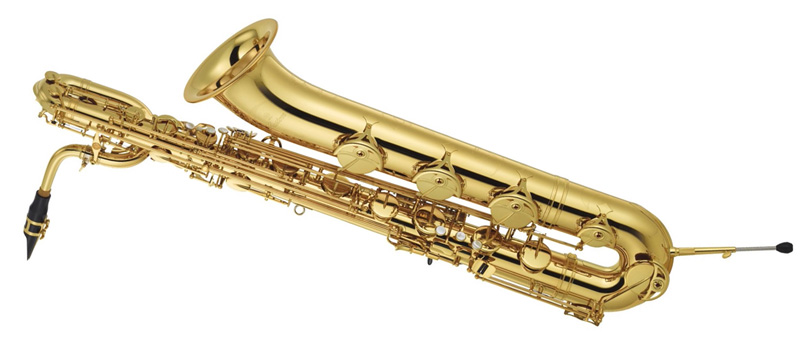 (more…)
Yamaha Custom Tenor Sax Comparisons
22nd October 2020
We're often asked about the specific details between particular Yamaha Saxophones: "What's the difference between the 875 and 82Z?" being very common for people upgrading. There are some tech differences which we outline below in this blog. These difference go towards the feel and sound on each model.
In this blog we discuss the differences and also feature a video demo of these two models back-to-back, so you can hear the difference.
Yamaha Sax Custom Necks – for Alto & Tenor
20th October 2020
The new range of Custom necks for Yamaha Alto & Tenor Saxophones have proven to be very popular since their introduction. We're often asked to explain the differences in model design, and in the finishes. So, with the help of top UK player Simon Bates, let's take a listen to these models in action on Alto Sax…(The Tenor Sax demo is available here)
Saxophone Playing | Low Notes!
4th July 2020
We've all been there, a quick look at the music and "oh great, the composer has written a phrase starting on low Bb with a dynamic of pp, what joy!" or words to that affect! We know getting low notes to speak easily and clearly on the Sax can be a bit of a challenge so we tasked Alastair Penman with creating this video/blog to help…
(more…)
Breathing Control for Clarinet & Sax
8th June 2020
It seems obvious, right? We all play Wind Instruments, and thus the importance of breath and airflow cannot be underestimated. But, it's a common issue that comes up with players in-store and from Teachers…We all need to blow MORE!
Check out two videos from our pro-playing friends who discuss and demonstrate some exercises to help you improve your airflow and capacity.
Liz Drew: The Importance of Airflow
(more…)
Ask Dawkes – Clarinet & Sax Answers Session #2
11th May 2020
We recently offered to answer more of your Clarinet & Sax related questions. We picked out our favourites and recorded our answers via the power of online meetings!
Check out all the questions and answers below, or the first 8 questions here. If you would like to submit a question, you can do that through the initial blog, or by using the form at the bottom of this page.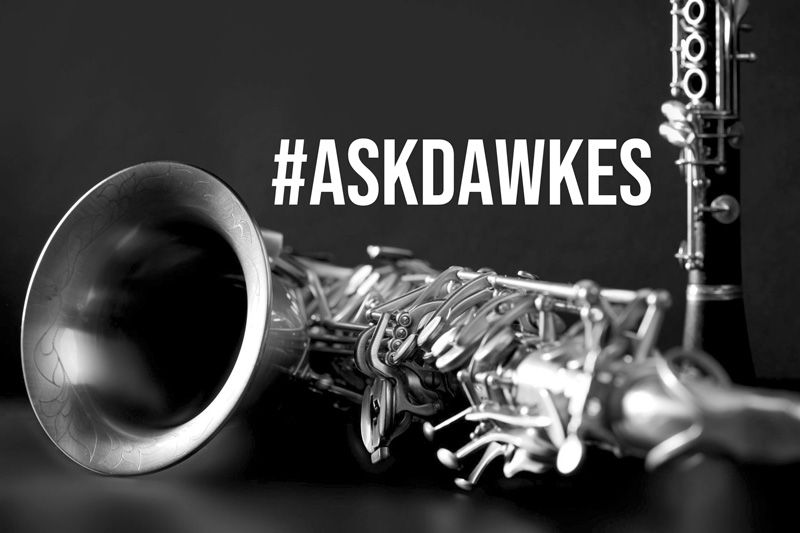 (more…)
Ask Dawkes – Clarinet & Sax Answers Session #1
5th May 2020
We recently offered to answer ANY of your Clarinet & Sax related questions. We had a good number of queries and have recorded our answers via the power of online meetings!
Check out all the questions and answers below. If you would like to submit a question, you can do that through the initial blog, or by using the form at the bottom of this page.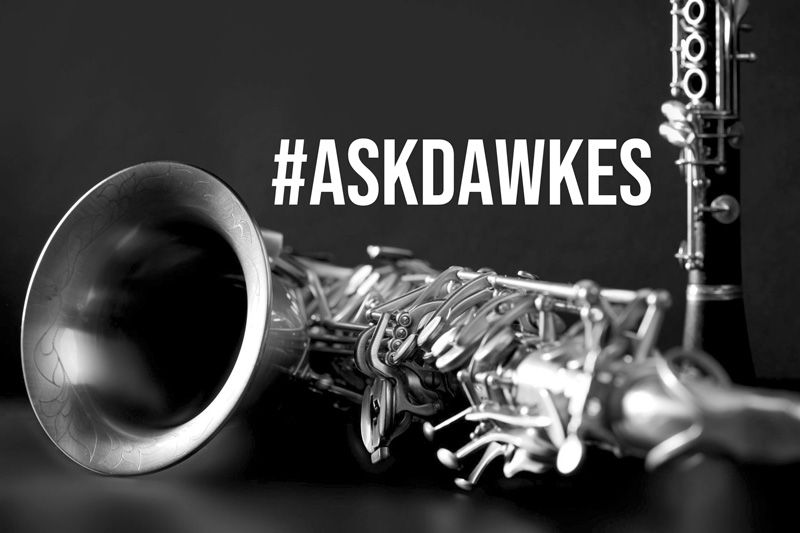 (more…)
Saxophone Fingerings | Ultimate Guide
27th April 2020
We all know the basic fingerings on Saxophone, BUT do you know all the alternatives? And how about all the high notes? And ideas for getting those C#'s in tune? Check out our ultimate guide with accompanying video…
(more…)
Ask Dawkes – Clarinet & Sax
22nd April 2020
We've put together a top panel from our team with over 75 years of Sax & Clarinet playing, making, advising, teaching and performing experience under their belts.
You can SUBMIT YOUR QUESTION further down the page…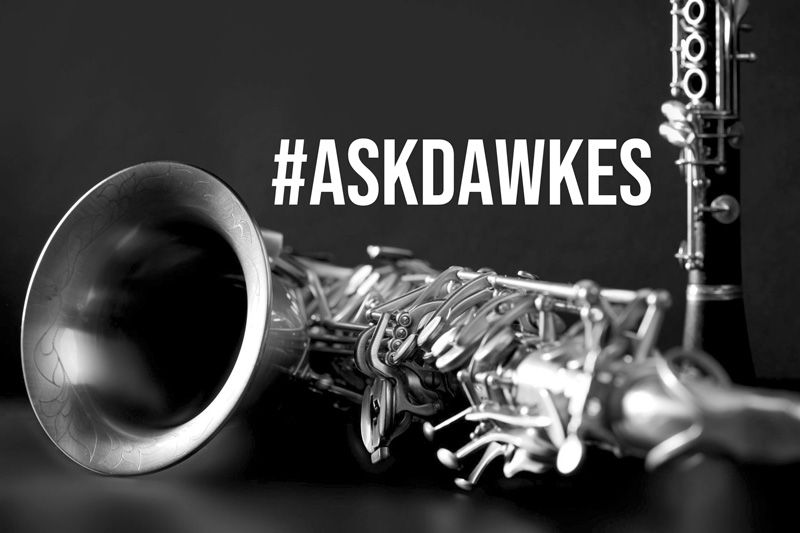 (more…)
Saxophone Tips | Playing Fast
21st April 2020
As part of our #CreateInspireSupport series we're delighted to offer this video from Alastair Penman.
There are reasons why playing fast is slightly harder on Sax than Clarinet or Flute for example. In this video and blog Alastair discusses why and offers some tips for you to overcome any issues with speed.
(more…)
Sax Tone Enhancing Gadgets
9th April 2020
During this Covid-19 lockdown we've been reaching out to our regular video artists to send in some reviews from home. In this blog, with accompanying video, we check out a range of Sax Tone Enhancing gadgets with pro-player Simon Bates.
We check out the following nifty bits of kit from our Tone Enhancing Stock:
The Yanagisawa 'BooStar'
The 'Klangbogen' by ReedGeek
Lefreque Sound Plates
JodyJazz 'Power Ring' Ligature
'Tone Tablets' by Corry Bros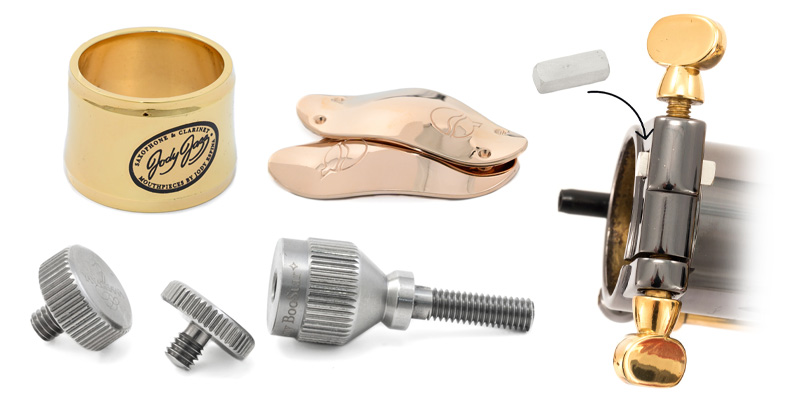 (more…)
Synthetic vs Cane Sax Reeds – Demo & The Stats
1st April 2020
This blog consists of the following Sax reeds information for Players:
Playing Comparison: Legere Signature vs Vandoren Traditional (Video Demo)
Your Options: Synthetic & Cane options for classical/grade Sax players
The Market: Who's choosing what? Check out the buying trends with our stats
(more…)
What Sax Mouthpiece Do I Need? Versatile All-Rounders!
11th March 2020
There are many saxophone mouthpieces on the market designed to do one job, and do it well! However, equally there are mouthpieces that can fit in just about anywhere. Are you a student or pro that likes to stick to one mouthpiece? A doubler who needs something that does everything? Or maybe you're just looking to explore a range of styles with a budget? Here are our Top 5 'All-Rounder' mouthpieces that are suited to just about any occasion…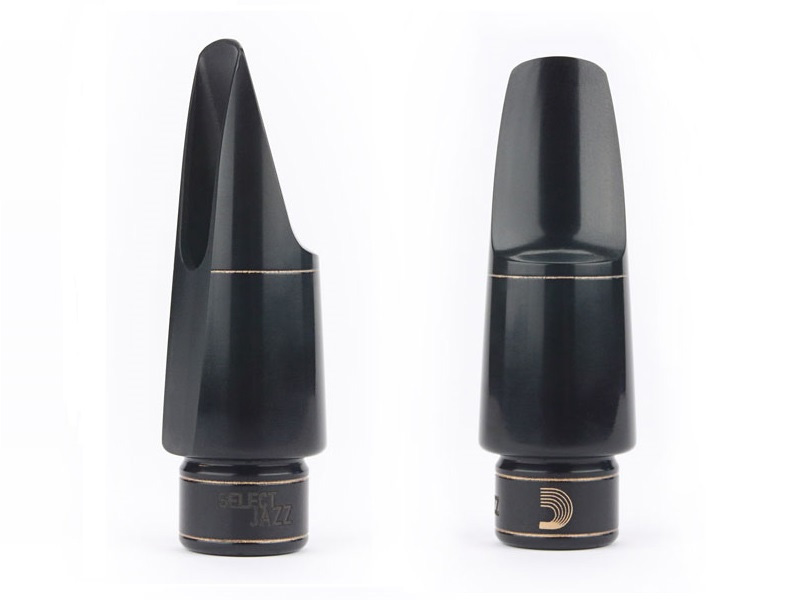 (more…)
Beginner Improvisation Course – Saxophones
5th March 2020
In April 2020 we will be continuing to offer small group improvisation lessons. After the success of our first series of lessons in 2019 we're delighted to offer this beginners course again.
These lessons are:
Aimed at complete beginners to improvisation
For Soprano, Alto, Tenor or Baritone Sax Players
Run in a 6 week course, with one lesson per week
Designed to be a 'first-step' into improvisation
Starting on April 8th, 2020 (10.30am-11.15am for x6 consecutive weeks)
(more…)
JazzLab Sax Silencer – Info & Exercises
19th February 2020
The saxophone and clarinet, aside from the instrument, use a setup comprised of the mouthpiece, reed and ligature. The ligature secures the reed to the mouthpiece in such a way that leaves about half of the reed's length free to vibrate. When the mouth forms a seal around the reed an mouthpiece and air is passed through, the reed vibrates. These vibrations push air down the instrument – this is how our sound is made.
Solid breath and embouchure control is the foundation block of any wind player. Read on to see how to take advantage of just your mouthpiece setup to build your technique and stamina – and how to do so anywhere with the JazzLab Silencer!

---
(more…)
Lightweight Legends! Beginner and Student Woodwind Alternatives
9th January 2020
Musical instruments are complicated pieces of technology. In recent history (well, the last few hundred years) woodwinds in particular have seen huge shifts in design. Often the design of instruments make them unsuitable for young beginners, or people with physical handicaps – this could be due to the weight, the stretch required to reach keys, or the complexity of maintaining a wood or metal instrument and mechanism.
But as much as technology has created complexity of design, it's also allowed for simplicity! We stock a number of plastic instruments designed for younger players, or indeed anyone else who may struggle with the stretch or weight of 'standard' instruments.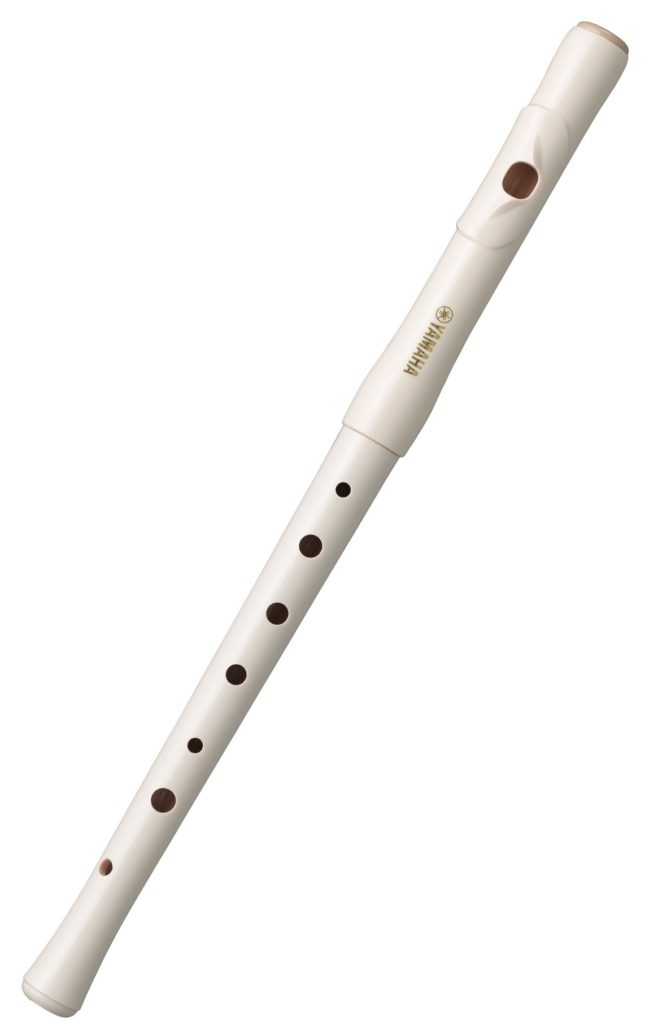 ---
(more…)
What Sax Mouthpiece Do I Need? Rock, Pop and Commercial
Pop and rock sax players, as they need to compete with electronic instruments, often opt for very bright, metallic tones, with a lot of edge to really cut through the wall of sound. Jazz musicians also use metal mouthpieces if they need something to really speak out over everything else but it's worth remembering that the internal design of a mouthpiece is more important than the material. For example some ebonite pieces are brighter than some metal models because of their internal design, so it's well worth considering both ebonite & metal options as discussed below…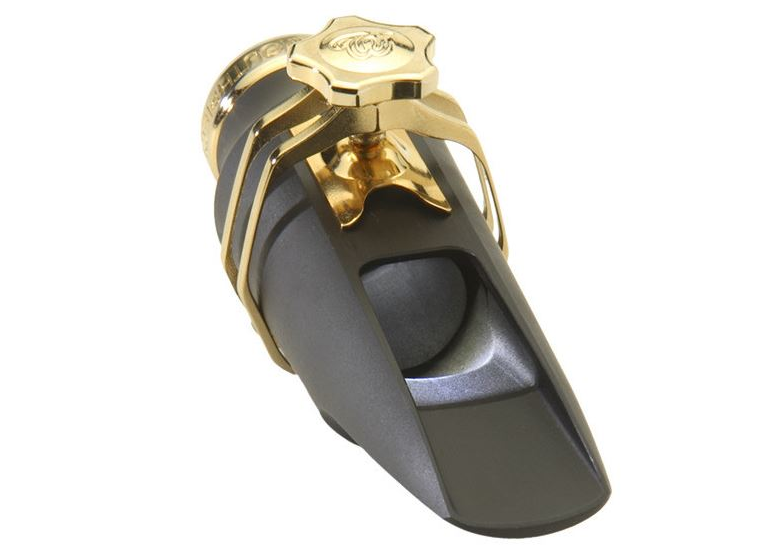 (more…)
What Sax Mouthpiece? Ebonite Jazz Mouthpieces
4th December 2019
'Jazz' is a broad genre, and as such there are many mouthpieces available for the styles. Jazz has a variety of sounds, such as that classic smokey sound, to brighter, 'pingy' sounds. Ebonite lends itself well to producing that warm, 'classic' jazz sound, but with the right design it can really be a contender against it's metal counterparts! This is just a small selection of the ebonite mouthpieces we offer that could be suitable for jazz styles …


(more…)
Tenor Sax – Ebonite Mouthpiece Options
23rd November 2019
For many years the Otto Link range of Tenor Sax mouthpieces have been considered the classic, or standard choice for many amateurs and professionals. We wanted to check out the current Link models in Ebonite, AND, consider what else is worth looking at if you're in the market for a new Tenor Sax ebonite mouthpiece…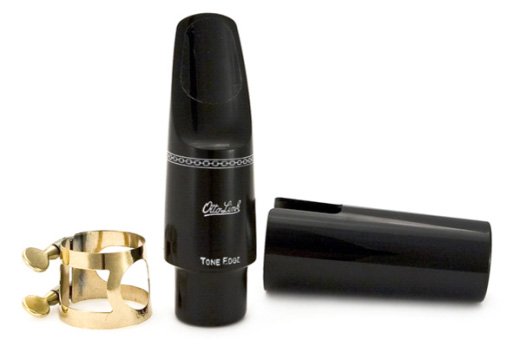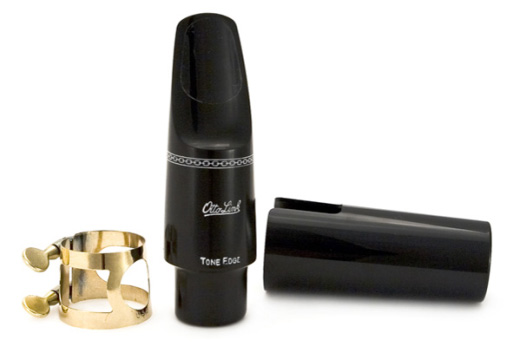 (more…)
Making the Switch – Swapping to Légère Reeds from Cane Reeds
Experimentation around reed design, and the technology to make them, has really excelled in recent years. With so many on the market, it's become increasingly easy to find the right one for you. And then, there's the spanner in the works … synthetic reeds! More specifically, Légère reeds. We'll talk you through some key differences between cane and Légère reeds, as well as why switching to Légère may suit you.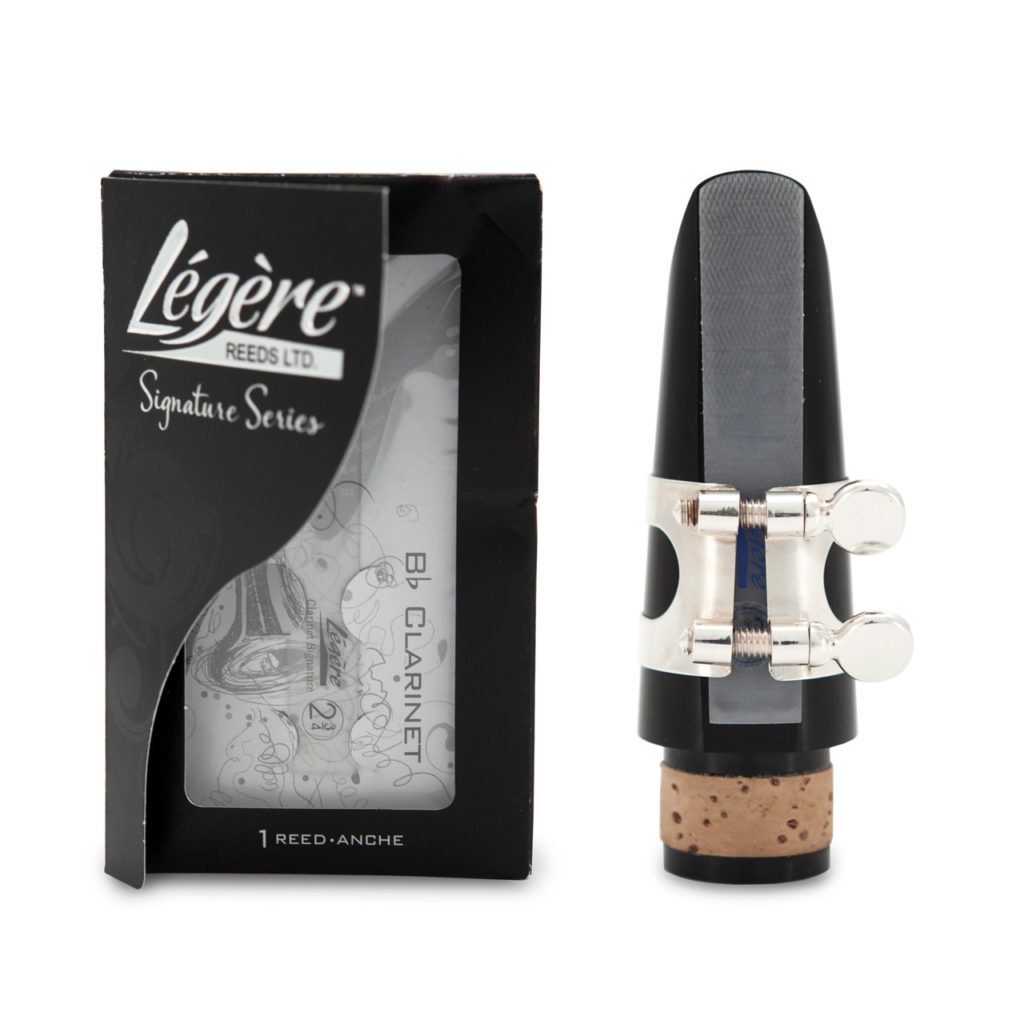 (more…)
What Sax Mouthpiece? Classical Sounds
31st October 2019
The mouthpiece is one of the most – if not the most – influential pieces of kit on the sound of your instrument. And, at some point, you'll be needing to get yourself a new one! A new mouthpiece will help you explore an entirely new tone world. Furthermore, and particularly in the case of upgrading from a plastic student mouthpiece, a new piece will help develop stronger expressive tools like articulations and dynamics.
But with so many mouthpieces available, with a range of tip openings, lays, chambers, materials … which one is good for what style? Hopefully we'll be able to provide some insight on to which mouthpieces work in a range of genres – starting off with classical saxophone.

(more…)
One Ligature to rule them all?
26th October 2019
Forgive the dramatic title, but we've been really impressed with a particular range of BG ligatures that could well be the solution for many Sax & Clarinet players. Introducing the BG Duo ligatures, one ligature that can fit not just one of your mouthpieces, but two!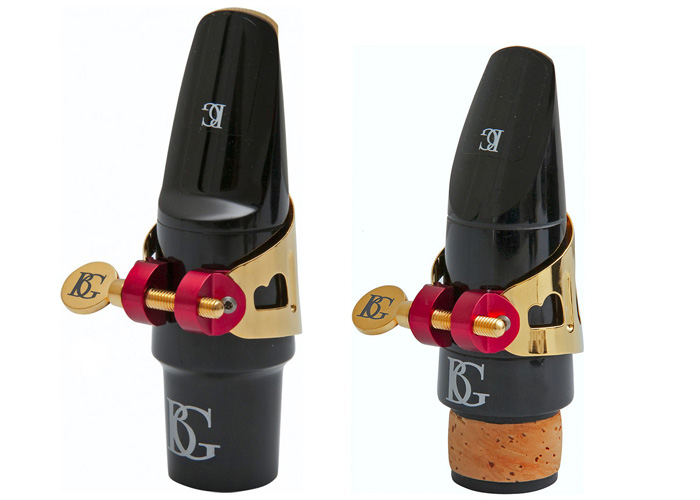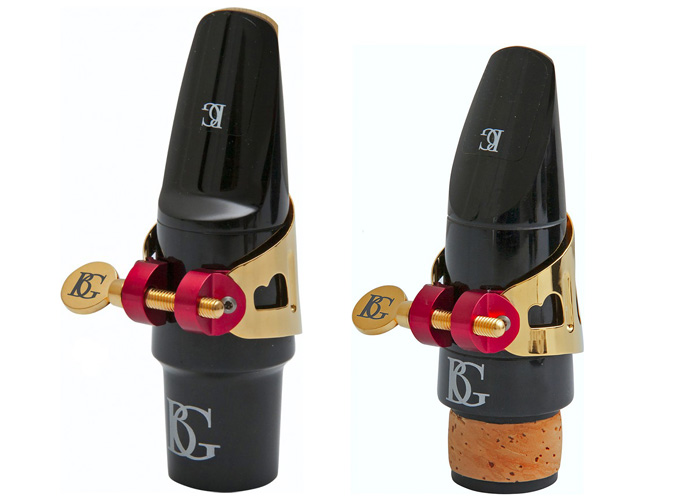 (more…)
LefreQue Part 3 – Saxophone
18th October 2019
On our quest to find out just how versatile the LefreQue are, myself and sax specialist Nick tried a few out on his tenor. Nick's sax is unlacquered brass with a solid silver neck and gold plated mouthpiece. I was excited to see which LefreQue he thought suited his sax best, with a mix of different materials in play.
(more…)
Eddie Daniels joins the Légère Family!
30th September 2019
American jazz and classical clarinetist and saxophonist Eddie Daniels has made the switch! After using cane reeds throughout his career, Daniels now exclusively uses Légère synthetic reeds on clarinet and tenor saxophone.
Daniels is now a Légère edorsing artist. Read on to find out more about the innovate reeds he endorses. 'Life just got easier'!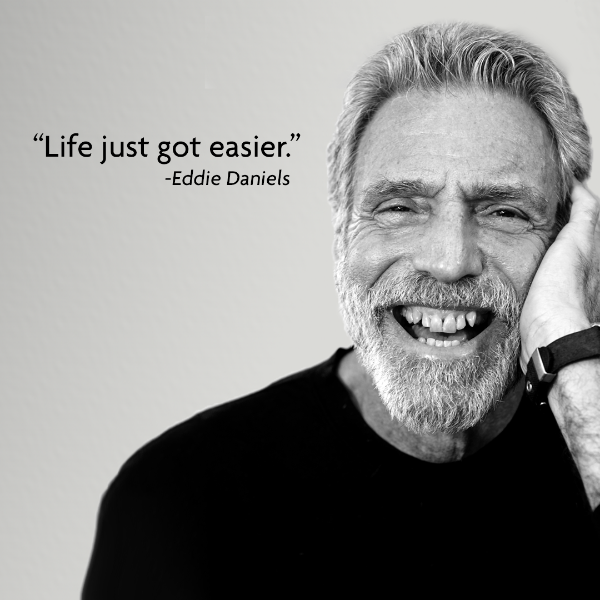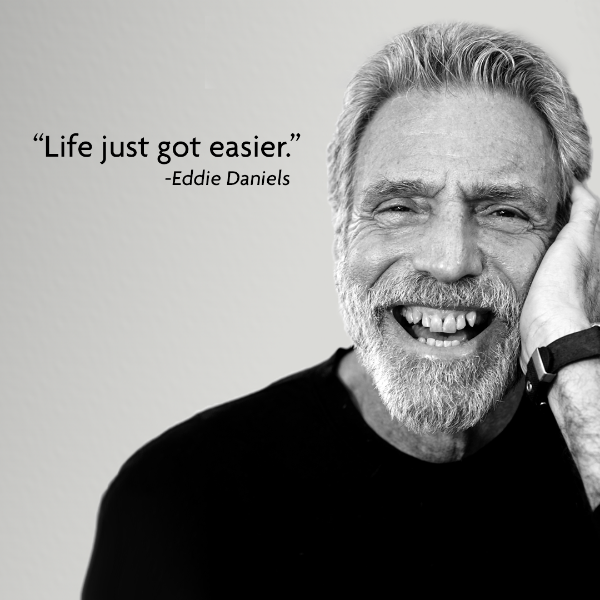 (more…)
Straight Soprano Sax vs Curved Soprano Sax – Which is best?
26th April 2019
It's a question we are commonly asked here in the shop. Whilst we understand these things can be subjective, we wanted to give you a good starting point and something to compare.
In this video and article, we discuss the differences in feel and sound. We also look at certain model options available to buy or rent.
Jody Jazz DV Tenor Saxophone Mouthpiece
16th January 2019
Jody Jazz offer a great selection of mouthpieces to suit a number of needs. Known for their punchy projection, the mouthpieces include a variety of hard rubber and metal mouthpieces. But today, we're going to take a closer look at one of their more intriguing pieces – the Jody Jazz DV. We asked one of our sax specialists to put it through its paces!


(more…)
Are Saxophones Part of the Orchestra?
15th November 2018
It's fair to say that the saxophone has long had a mixed relationship with the classical music world – such that you may be much more likely to hear one in a jazz recording than an orchestra. This is despite the saxophone somewhat filling an otherwise vacant gap between woodwind and brass instruments.
So, what are the factors in saxophone history that have contributed to the instrument's slightly 'outsider' status among classical musicians – and what is the saxophone orchestra's potential in the 21st century?


How to Choose a Jody Jazz Tenor Sax Mouthpiece
30th October 2018
You've heard your bandmates raving about their Jody Jazz mouthpieces – they all have their opinion, but how can you tell which one is best for you? This handy little guide will point you towards a new mouthpiece in the Jody Jazz range. We'll look at what suits a wide range of needs and playing styles.

Selmer MKVII Alto Sax – 3rd Octave Key
23rd August 2018
Every now and then we get some nice 'oddities' in the workshop. Some are for customer repair and others for sale second. This early Selmer MKVII features the 3rd octave key that is a rare option on some Selmer Saxophones. Take a look at the set-up below. It features an added vent hole and key on the neck. With the additional thumb lever near the left hand thumb rest.
G is for great – or is it? New G-Reeds for Saxophones…
12th March 2018
You may have noticed, if you were in the market for new reeds (or even your trusty usual ones!) that we have some new synthetic options. Now for sale on our site we have the new G-REEDS!
5% OFF – Top 10 Saxes Offer
6th March 2018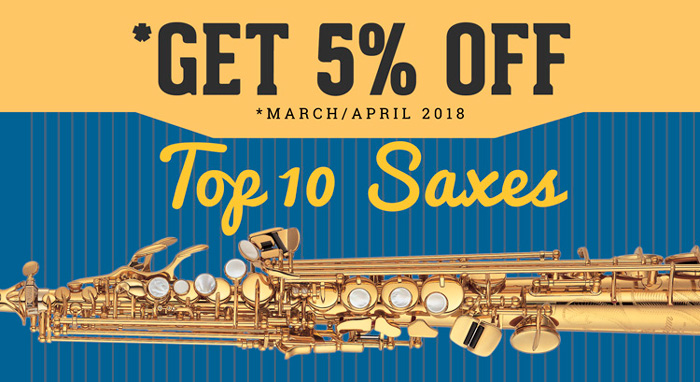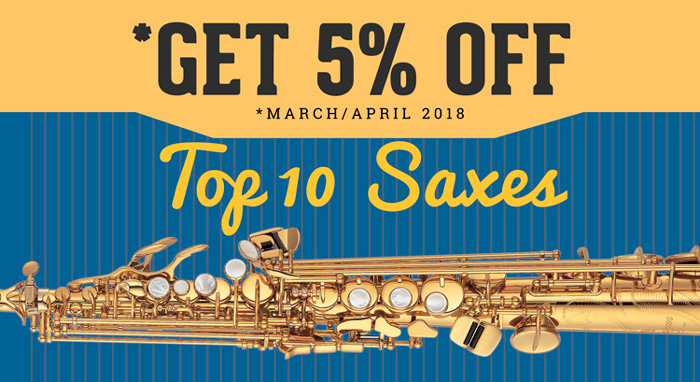 We're delighted to be offering an extra 5% discount off our Top 10 Saxophone models until April 30th, 2018. There is limited stock available across a variety of brands including Yamaha, Selmer & Yanagisawa. So, don't miss this chance to grab a bargain for either a beginner, upgrader or pro player – we've got something for everyone.
'Jaws'
23rd February 2018
"I didn't buy an instrument for the sake of the music…I wanted the instrument for what it represented. By watching musicians I saw that they drank, they smoked, they got all the broads and they didn't get up early in the morning.  That attracted me.  My next move was to see who got the most attention, so it was between the tenor saxophonist and the drummer.  The drums looked like too much work, so I said I'll get one of those tenor saxophones.  That's the truth."
The Fastest Tenor in the West
17th January 2018
He was a seventeen year-old alto saxophone player when he first joined Lionel Hampton's band in 1945, but Gladys Hampton, Lionel's wife, who also managed Lionel's band, insisted that the teenager with the alto had been hired to play tenor saxophone, and no one argued with Gladys. So, Johnny Griffin started to play tenor. Before too long he was duetting with the band's star tenor player, Arnett Cobb.  Eventually the routine of playing Hampton's big hits night after night became tiresome.  Griffin left Hampton's band, and, though he returned for a brief spell, he finally quit for good shortly after his nineteenth birthday.
'Ronnie Peters', 'Buckshot La Funke', Julian 'Cannonball'…
8th September 2017
Join jazz aficionado Peter Gardner with his look back at the one and only Julian 'Cannonball' Adderley…
Some accounts of his arrival on the New York jazz scene read like an exaggerated piece of jazz folklore.  Aged twenty-six, already a successful high school music teacher, he was in New York with a view to starting graduate studies to add to his already impressive educational CV. On Saturday 19th June, 1955, he had his alto with him and rather than leave it in a car, which could be fraught with danger in New York, he took it with him into Café Bohemia to hear a group led by bassist Oscar Pettiford. Pettiford's tenor player, Jerome Richardson, hadn't shown up and neither had his dep.
NEW! Select Jazz Tenor Sax Mouthpiece…
16th May 2017
The new 'Select Jazz' Tenor Sax mouthpiece from D'Addario has just recently been released, it's priced at just £155 (May 2017), is immaculately made and blows the house down, but is that enough? Shouldn't it be more expensive? Why isn't it hand finished on the eleventh moon of the solstice? You get the idea, it's from a big multinational company, how can it possibly have the nuances we all desire? Well, read on to find out why we don't give a monkeys about any of the above – blowing is believing and this thing rocks!
'Bagpipe Lung' – Cleaning Care Advice & Gear for Wind Instruments
23rd August 2016
Many of you will have seen the recent article and report warning players of so-called 'bagpipe lung' infections. So, what's the truth behind the situation and what can you do to ensure you keep your instrument clean and safe…
The Making of a Masterpiece…
16th August 2016
Join Jazz aficionado Peter Gardner as this time he takes a look at the origins of 'Body and Soul'…
It would become one of the world's most recorded songs. One recorded performance would reach artistic heights rarely exceeded in the history of jazz. As the result of that performance, the tune would become something of a test piece for jazz musicians, particularly tenor saxophonists. Yet, some accounts of the song's origins give little hint of the memorable things that were to follow.
When Johnny Hodges Doubled…
10th June 2016
Join Jazz aficionado Peter Gardner as he takes us back to 1938 & that famous Carnegie Hall Concert with many of the Jazz greats…
On the evening of 16th January, 1938, Benny Goodman and His Orchestra played before a packed house at New York's Carnegie Hall. Billed as 'The First Swing Concert in the History of Carnegie Hall', it was not the first time jazz had been played in what Down Beat called the "sanctum of long-hairs", but it was the first time an entire Carnegie concert had been devoted to such music.
Stan Getz: Delving back…
9th May 2016
Join Jazz aficionado Peter Gardner as he delves back into the family history of Stan Getz, one of the very greatest Jazz Saxophonists…
When The Observer's jazz critic Benny Green heard Stan Getz playing at Ronnie Scott's Club in March 1971 he spoke of Getz as "one of the greatest jazz masters of all time" and he added: "It is doubtful if Getz has ever played better in his life…Getz's genius has flowered again".
Grafton Alto Saxophone
3rd May 2016
The Grafton saxophone was an injection moulded, cream-coloured acrylic plastic alto saxophone with metal keys, manufactured in London, England by the Grafton company, and later by 'John E. Dallas & Sons Ltd'. Only Grafton altos were ever made, due to the challenges in making larger models (i.e. the tenor) with 1950s plastic technology. Production commenced in 1950 and ended after approximately ten years. However, a few last examples were assembled from residual parts circa 1967. All tools, machinery and jigs required to manufacture the Grafton were sold for scrap and subsequently destroyed in 1968.
New Vandoren V21 Sax Reeds…
14th April 2016
Whilst it's no surprise that Vandoren have just released the new V21 Sax reeds (hot on the heels of the Clarinet V21's) what is more intriguing is quite who or what they are intended for, or at least getting this information out of them (as a UK Retailer or Customer) isn't as easy as it could be.
Rico Jazz Select Reed Re-Branding & Reed Tips…
4th January 2016
It's amazing to think that the D'Addario company bought out Rico back in 2004 yet the confusion of branding cropped up again recently and so we wanted to take this opportunity to update all Clarinet & Sax players of the most recent reed box packaging changes on Jazz Select & Reserve reeds in particular to avoid any confusion and to discuss what a re-brand can do to us single reed players minds!…
Have you tried D'Addario Reserve Reeds?
4th December 2015


Acclaimed for their unrivalled consistency and ease of response, D'Addario Reserve reeds are fast becoming a favourite amongst the UK's top orchestral players.
The Summer of Vintage Saxes!
15th September 2015
This summer we have seen a multitude of beautiful vintage saxophones come into the workshop so we thought you might like to see what we have seen and what their issues were. Have a look through, there are some real beauties!
Simon Willescroft plays Cannonball Bari Sax at T in the Park with Paloma Faith
21st July 2015
It was great to see our friend, and Cannonball Musical Instruments artist, Simon Willescroft rocking it with Paloma Faith at T in the park this weekend on his B5-B Cannonball Bari Sax!
Selmer Paris release new reeds!
15th July 2015
We are excited to hear that Selmer Paris will be launching their own reed range for soprano, alto and tenor saxophone!
Replacing a Saxophone Crook Cork…
28th October 2014
Check out our video explaining how we would change the cork on any Saxophone neck. We offer this as an 'on the spot' service in store and it's something you can drop in to be done at any time, just remember to bring your mouthpiece so we can size it up perfectly for you.
Sax Mouthpieces – How Dawkes can help…
8th October 2014
Whether you are a beginner, advanced amateur or a professional the choice of mouthpiece can make a huge difference.
Beginner Players
When you're starting out the Sax mouthpiece you choose needs to be (a) easy to play (b) well made (c) help you make a decent tone. We see many poor quality mouthpieces on beginner Saxes and more often than not the player is struggling away trying to play something that really isn't doing them any favours. Sadly the cheaper quality instruments often come with these inferior mouthpieces and players struggle accordingly. It needn't be this way, with the right help and guidance we can get student players enjoying their Sax more with the correct mouthpiece choice.
Cannonball artist Gerald Albright in the UK…
31st January 2014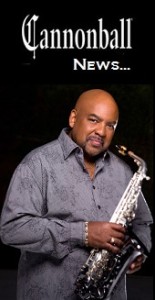 I was lucky enough to meet Gerald Albright a couple of years ago at the NAMM show in the USA where the great and good of the music industry assemble (and me!). I had been  an admirer of his playing for some years, his CV is pretty impressive with 16 solo albums to his name and well over 1 million records sold…1 million! For an instrumentalist that is a pretty major output! He's also recognised for his work as a touring live Saxophonist with great Pop stars such as Whitney Houston and most commonly Phil Collins. This work has propelled him onto a world stage and I'm pretty sure he must be one of the most 'seen' live Saxophonists because of this.
Cannonball Sax News – Cannonball Run (Gordon Goodwin) Video
22nd November 2013
The wonderfully creative and dedicated guys and girls at Cannonball are all players of some sort or another. They've got a few videos up online featuring their acoustic technicians playing various charts. This month we wanted to highlight a recent video they made playing a specially commissioned piece by Gordon Goodwin called 'Cannonball Run'.
Sax DIY Repair Tip – #1
Here's Abi from the workshop in the first in a series of DIY repair tips to help with emergency Sax issues. Of course these snippets are just helpful hints to get you out of a spot of bother, if unsure we always advise bringing your Sax in to see our qualified and highly skilled technicians. Stay posted to our newsletters and Facebook for more top tips.
Rare Selmer 'Art Deco' Tenor…
This beautiful Selmer Tenor Sax was brought in recently for some Workshop TLC. It's serial number 22540 puts it as a very early 'Balanced Action' model. This was the first time that a Selmer had both bell keys (low B & Bb) on the front side of the sax, as we are used to seeing today.
Live @ Dawkes III – Vive Le Saxophone!
23rd November 2012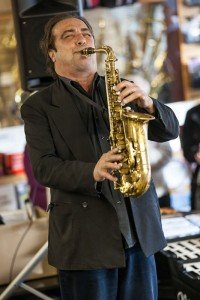 The third 'Live @ Dawkes' on Nov 10th 2012 featured a fantastic Jazz quartet consisting of Selmer saxophone artist Greg Abate, and a crack hot rhythm section of Geoff Eales on Piano, Dave Richmond on Bass, and Clark Tracey on Drums. The chaps took to the stage at 2pm and let rip with a 1hr 20min tour de force of some classic jazz charts and a sprinkling of lesser known originals and new tunes. The Alto playing of Greg Abate was a joy to hear, with ample dexterity and a polished sound he thrilled all the crowd with some dazzling playing.
Trevor James SR Saxophones – Special Offer
4th February 2012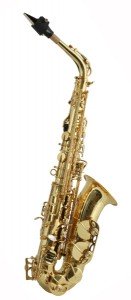 Launched last year the Trevor James (or TJ) range of SR saxes offer the intermediate or upgrading Sax player a really fruity sound and slick action for a great price. With the Alto model costing just £1299 inc.vat and the Tenor model costing just £1679  inc.vat the SR models come in a few hundred pounds less than the well known Yamaha 62 and Yanagisawa 901 models.
Selmer Reference 54 Alto – DragonBird Collector's Edition
22nd October 2011
VIP Package…for a VIP Saxophone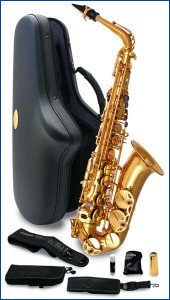 We're delighted to be selling one of these Selmer Ref 54 DragonBird Collector's Edition Alto Saxophones. Only a select number (400) of these special reference 54's have been made and they complete the final year of the 'Tribute to Bird' series that Selmer have been running. The series, which was launched in 2005 has seen a 'bird' reference for each continent; Hummingbird/America, Kookaburra/Australia, Flamingo/Africa, Firebird/Europe…and now the final DragonBird/Asia.
Beginner Saxophones…
3rd September 2011
To Rent or Buy?
Obtaining your first saxophone from Dawkes Music can be achieved in a simple and cost effective way. We offer various ways to get you your first saxophone, which we believe suits everyone.
As a woodwind and brass specialist shop, you will be guaranteed the best student model saxophones on the market, with the addition of ongoing workshop support from us to ensure the saxophone continues to play to its highest capabilities. Dawkes do not simply give you a saxophone out of the box; we add our personal touch to each instrument ensuring it is set up and easy to play suiting the players requirements.
LIVE @ Dawkes…Sunday June 19th – Big Band Gig
23rd June 2011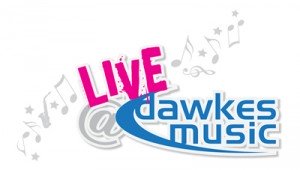 Sunday June 19th saw the birth of 'LIVE @ Dawkes'…an ongoing commitment to live music in our community, here's how we got there:
Selmer Paris – My French Love Affair…
14th February 2011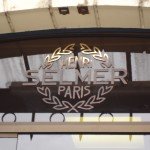 Selmer – Saxophones and Clarinets
So, Valentines Day 2011 comes around and arriving on our doorstep is a new delivery of Selmer Paris Saxophones and Clarinets. I've been selling Selmer personally for the last 13 years and it's fair to say it's been a bumpy time with various ups and downs…
Saxophone Ligatures…
9th December 2010
What A Difference A Lig Makes……….!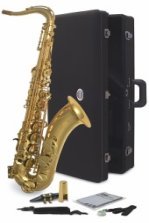 Now and then in life, you get one of those 'Eureka' moments. Occasionally you might discover one of the fundamental laws of the universe, other times may be a little more prosaic, but nevertheless, eventful in their own way. Let me tell about my recent experience.
Chris Potter @ Ronnie Scotts…
18th November 2010
Saturday 13th November was a great day – not only did England run Australia into the ground at the Rugby match at Twickenham, but a few of us had booked tickets to go see the phenomenal American tenor saxophonist Chris Potter at Ronnie Scotts. Having worked all day at the shop on Saturday, we were eager for a dose of jazz that night. Making it into London amongst the jolly rugby fans was something of a mission, but worth the battle as we finally entered one of the most prestigious jazz clubs in the world. Sat in our dimly lit rows, surrounded by pictures of jazz greats past and present, we settled down for an evening of sublime jazz performances.
Snake Davis DVD – "Make It Sing" Review
15th September 2010
"MAKE IT SING!" Snake Davis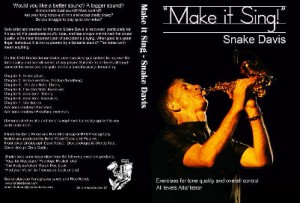 "What good is a great finger technique if it is not supported by a fantastic sound? The notes won't mean anything" (Snake Davis)
Want your first Sax?
4th September 2010
To Rent or Buy?
Obtaining your first saxophone from Dawkes Music can be achieved in a simple and cost effective way. We offer various ways to get you your first saxophone, which we believe suits everyone.
As a woodwind and brass specialist shop, you will be guaranteed the best student model saxophones on the market, with the addition of ongoing workshop support from us to ensure the saxophone continues to play to its highest capabilities. Dawkes do not simply give you a saxophone out of the box; we add our personal touch to each instrument ensuring it is set up and easy to play suiting the players requirements.
Selmer MkVI Alto Repair – Emergency!
5th May 2010
It's Wednesday morning, the phone rang and I happened to pick it up to hear a somewhat distressed sounding musician friend, either he'd just missed out on the gig of a lifetime that paid huge £ (do they still exist?!)…OR, and as it turns out this was it, he had knackered his very expensive Selmer Saxophone! After suffering a tumble over some PA equipment he dusted himself off and took one look at his Selmer MarkVI Alto and doubtless had 'kittens'…see for yourself:
Emergency Saxophone Repair
15th April 2010
Nice little story…We were displaying at the National Concert Band Festival last weekend in Birmingham. It was a great weekend and inspiring to see so many players, especially kids, enjoying playing in concert and big bands. We were by our stand when a rather distressed young lady came to us clutching a Baritone Sax and exclaimed that it has suddenly stopped working properly! She was due to play in 2 minutes and the Sax was not blowing any notes below a D, so my colleague pointed the girl in my direction as he knew I had some repair experience (albeit a few years ago!).  I asked the young lady to play for me so I could hear the problem, at this point your mind wishes you were at the work bench with your leak light and tools, it's funny how being removed from a usual place of work can affect your ability.