Are Saxophones Part of the Orchestra?
It's fair to say that the saxophone has long had a mixed relationship with the classical music world – such that you may be much more likely to hear one in a jazz recording than an orchestra. This is despite the saxophone somewhat filling an otherwise vacant gap between woodwind and brass instruments.
So, what are the factors in saxophone history that have contributed to the instrument's slightly 'outsider' status among classical musicians – and what is the saxophone orchestra's potential in the 21st century?

How to Choose a Jody Jazz Tenor Sax Mouthpiece
You've heard your bandmates raving about their Jody Jazz mouthpieces – they all have their opinion, but how can you tell which one is best for you? This handy little guide will point you towards a new mouthpiece in the Jody Jazz range. We'll look at what suits a wide range of needs and playing styles.

Selmer MKVII Alto Sax – 3rd Octave Key
Every now and then we get some nice 'oddities' in the workshop. Some are for customer repair and others for sale second. This early Selmer MKVII features the 3rd octave key that is a rare option on some Selmer Saxophones. Take a look at the set-up below. It features an added vent hole and key on the neck. With the additional thumb lever near the left hand thumb rest.
G is for great – or is it? New G-Reeds for Saxophones…
You may have noticed, if you were in the market for new reeds (or even your trusty usual ones!) that we have some new synthetic options. Now for sale on our site we have the new G-REEDS!
5% OFF – Top 10 Saxes Offer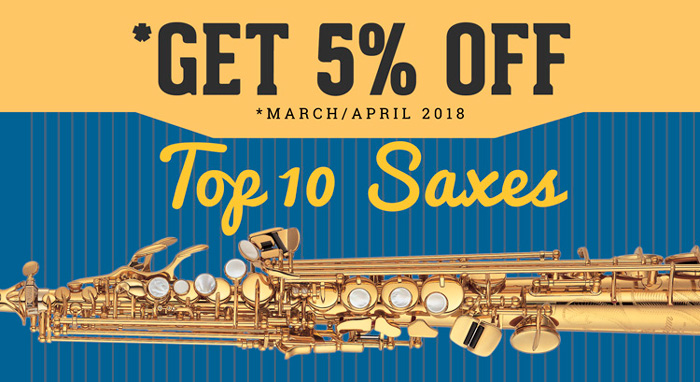 We're delighted to be offering an extra 5% discount off our Top 10 Saxophone models until April 30th, 2018. There is limited stock available across a variety of brands including Yamaha, Selmer & Yanagisawa. So, don't miss this chance to grab a bargain for either a beginner, upgrader or pro player – we've got something for everyone.