Tenor Sax – Ebonite Mouthpiece Options
23rd November 2019
For many years the Otto Link range of Tenor Sax mouthpieces have been considered the classic, or standard choice for many amateurs and professionals. We wanted to check out the current Link models in Ebonite, AND, consider what else is worth looking at if you're in the market for a new Tenor Sax ebonite mouthpiece…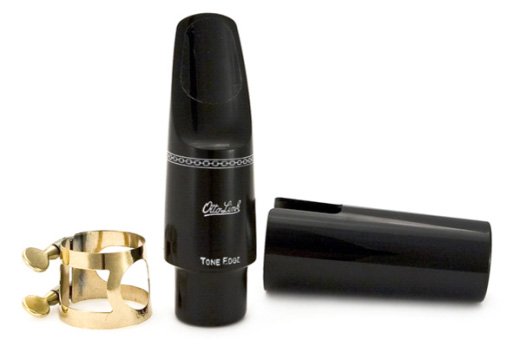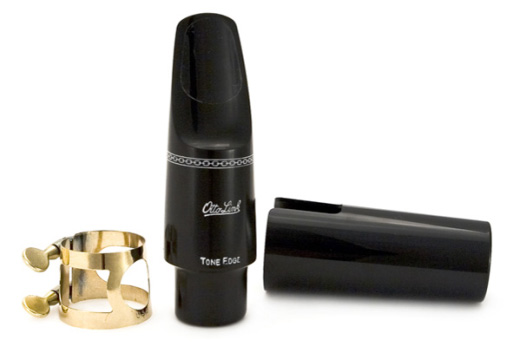 Why are Link's so well-known?
Looking back through the relatively short history of jazz Saxophone you'll find many of the jazz 'greats' played Otto Link mouthpieces on Tenor. The large chamber design helped give Tenor players the rich, tubby, fat sound that they were seeking and that suited the design and 'voice' of the Tenor in particular. From the 1940's onwards, Otto Link became the no.1 name in Tenor mouthpieces. There have been many variants in that time in both ebonite and metal. However, it's fair to say that the essence of a Link style has remained to the current day and many modern players still revere the dark tones of a Link.
Modern Link Ebonite Models
Link currently offer two models in Ebonite for Tenor Sax:
The 'Tone Edge' is regarded as the standard ebonite model. It has a rich, dark sound with modest projection. (£109 inc.vat*)
The 'Vintage' is a modern re-imaging of previous models and offers more bite, edge and projection than the classic 'Tone Edge' which is darker and softer sounding. (£159 inc.vat*)
We checked out the latest Link models in this video with Simon Bates…
As you can hear in the video, the classic 'Tone Edge' model is softer and darker, perhaps even fluffy – in a good way! It's ideal for playing in a small group ensemble, or perhaps in a duo with a pianist/singer etc. Arguably it's a little short of power compared to some modern models for playing in louder modern ensembles.
The 'Vintage' still retains plenty of warmth thanks to the large chamber but it has more of a leading edge with projection. We feel this suits many modern situations a little more and perhaps could be a good versatile option for players just wanting one mouthpiece to do it all.
The Alternatives
Many manufacturers reference to classic Link Tenor design and put their own spin on it to differentiate themselves. This can mean modified baffle heights, adjusting the brightness and immediacy, and different facing lengths which can affect how flexible and responsive the mouthpieces are. We've picked out x3 main alternatives and we test these with Simon Bates in the video below:
These are just x3 of the main options but we find they offer a good alternative to Link due to their differences in feel and tone:
D'Addario Select Jazz (£159 inc.vat*)
Jody Jazz HR (£167 inc.vat*)
Aizen LS (£275 inc.vat*)
How to choose?
We offer all mouthpieces on 14 day approval. This means you can either come into the shop and try them here and take a couple away to confirm. Or, you can order remotely through the tenor saxophone mouthpiece page on our website, or on the phone (01628 630 800) and we can send you up to x3 mouthpieces at once. You can try them out, choose the one you want and return the others within 14 days for a refund.
When you get the mouthpieces, we advise trying them with a new reed so it's not bedded in to your old mouthpiece facing shape. Here's some more tips below:
Warm up slowly and evenly on each mouthpiece for a few moments
Play scales and long tones to feel the parameters of the mouthpiece
Choose one and play a selection of repertoire you know for a few minutes – Remember you're testing the mouthpiece, not your playing!
Play the same short selections on all the mouthpieces
Push the dynamics from pp to ff and play from top to bottom of your Sax
Pay attention to which feels easiest to control and helps you produce the tone you are aiming at
Don't overplay – just a few minutes on each mouthpiece is ample
If you really can't feel any difference between the new mouthpieces and your own then don't change!
Important Note: Tip Openings & Reed Strengths
Most Sax mouthpieces are available in a range of tip openings. These are listed in numbers such as 5, 6, 7, 8 and some also have half-size increments such as 6, 6*, 7, 7*. The tip opening is the gap between the tip of the mouthpiece and your reed. In extremely general terms the larger the tip opening the larger the sound you may get, but the more experienced you need to be to control it. However, it's not as simple as the better you get the bigger the tip opening. There are various other factors that change on a mouthpiece design such as facing length, baffle size, beak angle and so on.
In general terms, and with all other design elements being equal, a larger tip opening often requires a softer reed. i.e. If an experienced player was to blow a #6 tip opening they would probably want to be on a #3 or #3.5 reed. However, if they blow a #8 tip opening the same player would feel more comfortable using a #2 or #2.5. This is a critical point to understand: The strength of your reed choice depends wholly on the mouthpiece you are putting it on.
With the above in mind, it's important to make sure you have the correct reed strength to suit your mouthpiece and/or to test any new ones. If you normally play a #5 tip opening with a strength #3 reed and then go to try a #7* or #8 mouthpiece, that reed will feel very hard as the mouthpiece being more open requires more of the reed to flex. So, in this instance you would come down a 1/2 strength to try the larger tip opening mouthpieces.
Need Some Help?!?
If this all sounds confusing then fear not, we're on hand to help you find the right answer for your playing style and experience. Just contact us for any assistance and one of our woodwind specialists will be happy to help point you in the right direction.
*All prices correct at publication date (23/11/19) but are subject to change at any time.