Meet the Team – Jocelyn (Repair Dept)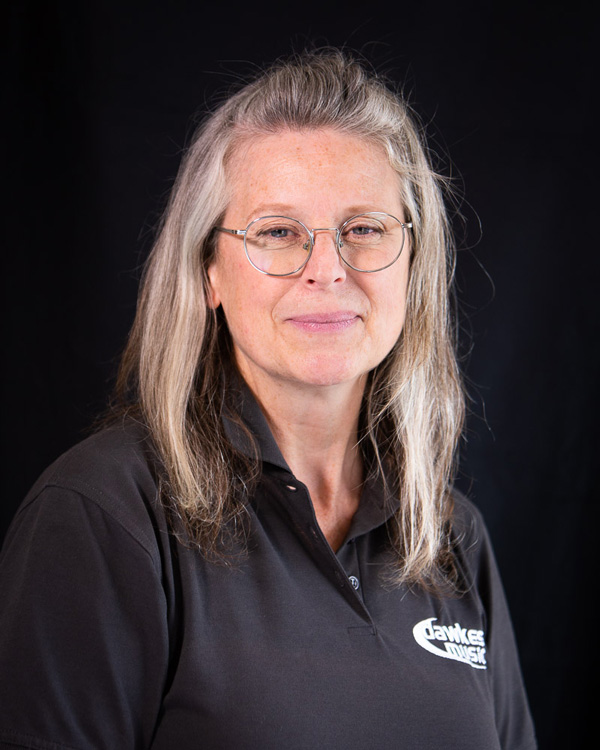 About Jocelyn:
Hi, I'm Jocelyn, one of the Repair Technicians at Dawkes. I work on both woodwind and brass instruments.
REPAIR CAM – Clarinet RePad (Ana)
We wanted to take you behind the scenes in our Workshop. Here, Ana shows various stages of a Clarinet RePad in action. Normally this is a relatively straight forward job with modern instruments. However it still requires a good amount of skill in both the technical precision and in time management. We want to do a great job and keep the cost affordable for the customer.
REPAIR CAM – Great Bass Recorder (Abi)
This 'Great Bass' recorder in C (by Mollenhauer) is a regular visitor to the Dawkes workshop.
It gets a fair bit of use in a local recorder ensemble, which is after all what its there for! These instruments are really beautiful to behold and make a gorgeous haunting sound.
Remarkable Repairs
Here at Dawkes, we are lucky to say that our business thrives on the strength of not only our friendly sales team but also our technically qualified repairers in our onsite workshop. We employ more qualified brass and woodwind repairers than any business in the UK, and are proud of our legacy built by Jack Dawkes back in the 1960's from a shed in his back garden.
Dawkes Music Workshop: Saxophone Split and Patch
This Buescher 400 'top hat & cane' came to us as a recent purchase for general set-up.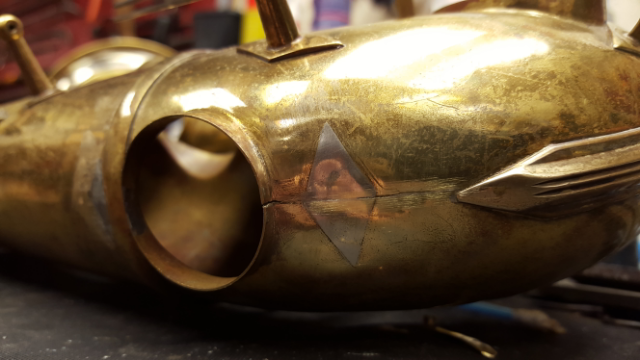 The biggest problem we found was a small split running along the bottom bow and into the low Eb tone hole. This would cause the pad to leak air from the split so it needed to be filled one way or another.