Tool Spotlight: Third Hand Soldering Jigs
26th April 2022
When doing soldering jobs, there are many ways to hold your work pieces. Some repairers prefer to use individual spring loaded clips and a vice; some jobs may call for binding wire to be used. Usually the shape of the piece will inform the best way to position the joint, but one of the most flexible solutions is a third hand clamp or two. In this blog we introduce and demonstrate two new soldering jigs…
(more…)
Repair Materials Spotlight: Mini Woodwind Repair Kit
15th March 2022
If you play Flute, Clarinet or Oboe this is a perfect small repair kit for minor fixes and diagnosis of your instrument. This combination of a small screwdriver, our smallest spring hook and Yamaha cleaning papers (useful as a feeler gauge) is small enough to fit in most instrument cases or outer bags.
Perfect for taking to band practice when your playing colleagues ask you to "just have a look" or you have a sudden playing fault on your own instrument – the ideal kit for the gigging repairer.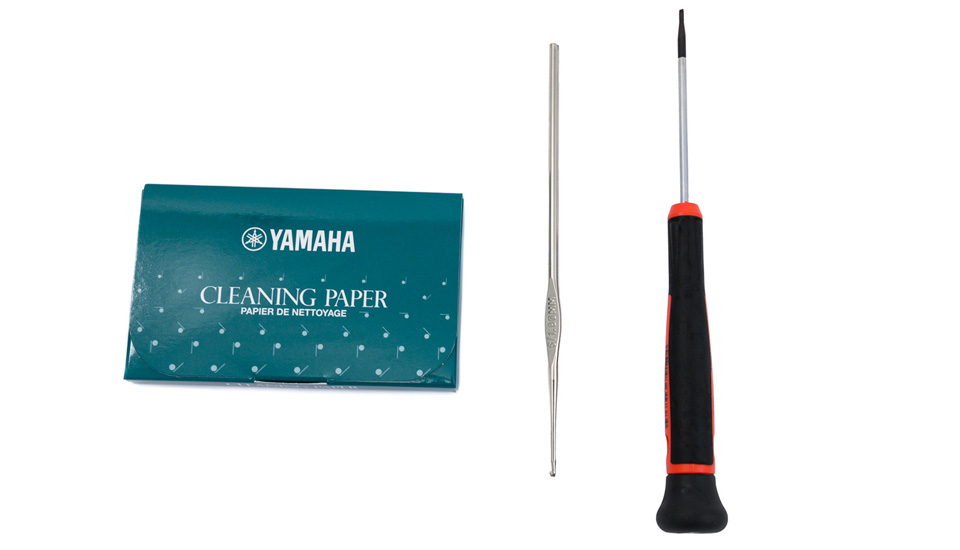 (more…)
Repair Materials Spotlight: Premium Deluxe Sax Pads – Plastic Resonator
With a few new Saxophone pads available this year, we'd like to properly introduce you to one of the newest members of the pad family, the GSX Premium Deluxe Pad with Plastic Resonator…
(more…)
Tool Spotlight: Adjustable Oboe 8ve Box Remover (FF3)
2nd March 2022
In our latest 'Tool Spotlight' for Wind & Brass Technicians we feature the FF3 Adjustable Oboe 8ve box remover. An essential tool for anyone offering Oboe repairs, and a tool that has a lesser known second use…
(more…)
Tool Spotlight: Testing Feeler Holder (FD35)
In this latest blog from our Workshop Team we check out the super useful FD35 tool which acts as a convenient feeler holder for woodwind repairs…
(more…)
Sax Repairs: Selmer MKVI Overhaul
1st March 2022
The Dawkes Music workshop team are fortunate enough to see several inspiring professional musicians for running repairs and servicing. One such player who we know, and love is Simon Bates. Simon is a Yamaha endorsed artist with an impressive list of film and TV, pop, jazz and live playing experience to his name.
This is the story of his beloved old Selmer MKVI Alto Sax and how we gave it a new lease of life…


(more…)
From the Workshop: Sax Pearl Replacements
14th September 2021
This lovely Andy Sheppard Autograph Series Tenor Saxophone recently came in for a full service and the owner enquired about options for key pearls. He loves his Sax, but the original finger button pearls on this model are totally flat. They also feel a bit 'slippy' under the fingertips. Looking for extra comfort, he was interested in concave pearls that his fingers could sink nicely in to.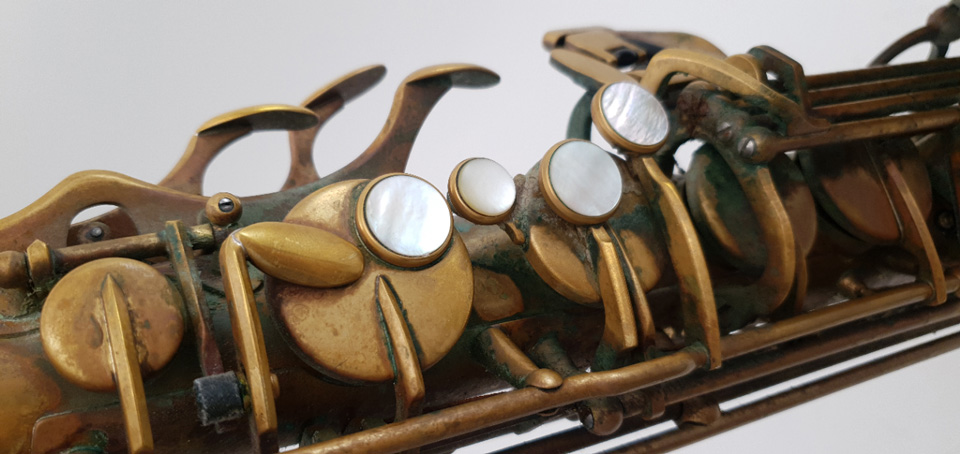 (more…)
From the Workshop: Favourite Tools (Ana)
10th August 2021
In this series of blogs we catch up with some of our Repair Technicians and ask them for 3 of their favourite tools, either traditional models or perhaps something they have modified for their own use! This time it's Ana…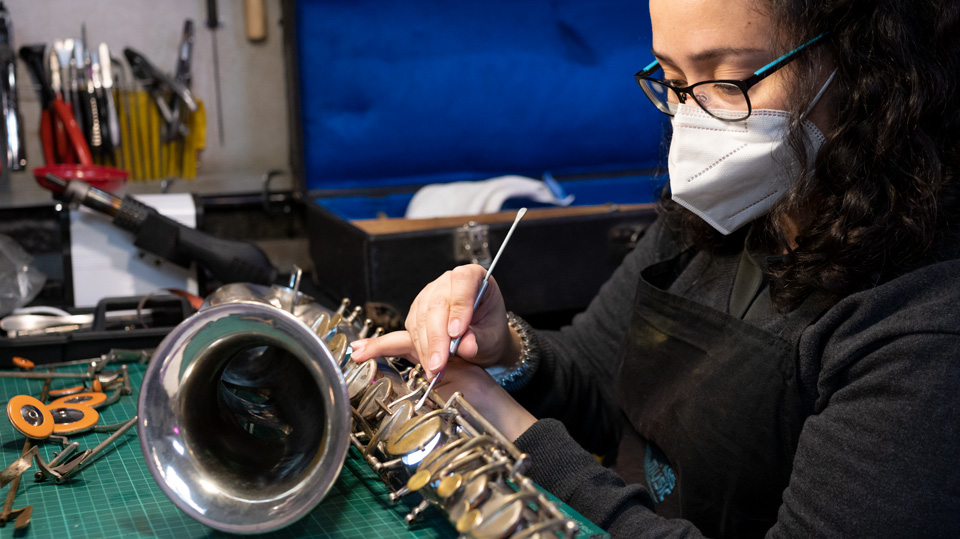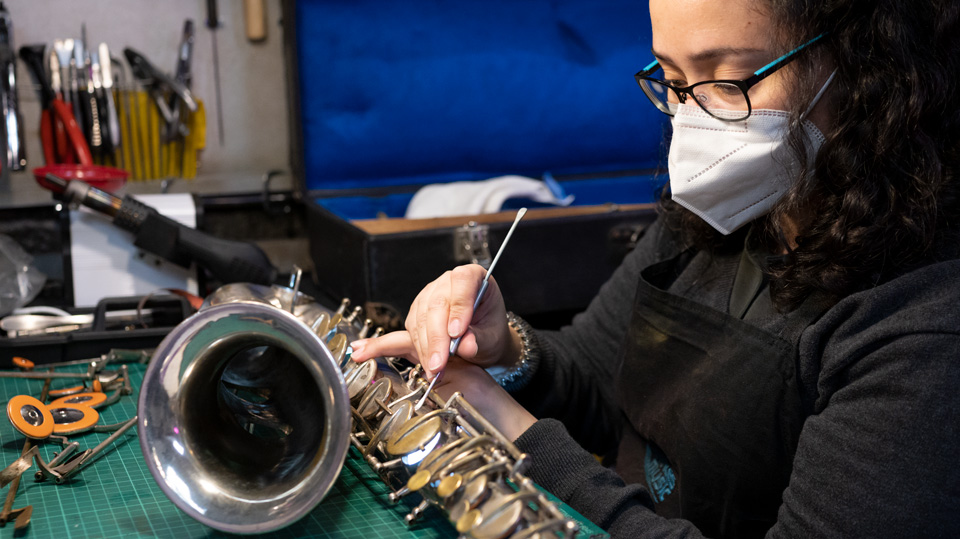 (more…)
NEW! Wera Screwdrivers for Repair Techs
9th August 2021
In the large arsenal of useful tools that technicians have, none are quite as important as the humble Screwdriver. When approaching almost any repair on Brass or Woodwind Instruments, repairers will use a multitude of various shapes, sizes, and lengths of Screwdrivers which is why it's important that these valuable tools are of a good enough quality that they can be used time and time again with a constant and reliable result. 
Dawkes Music is pleased to now stock a Screwdriver brand which has been a favourite of some of our repairers for a while now: Wera Screwdrivers. In this short blog we take a quick look at what we stock and why…

(more…)
From the Workshop: Sax Tone Hole Repair
5th July 2021
When replacing, re-seating or generally involving yourself with Saxophone pads, a flat tone hole is something of a necessity. However it can be something you take for granted and then find challenging when a certain pad won't behave due to tone hole issues. Checking and resolving tone hole issues is a key skill for any successful Saxophone repairer.
In this blog Abi from our Workshop takes a look at some of the tools on the market for diagnosing and resolving issues with Saxophone tone holes…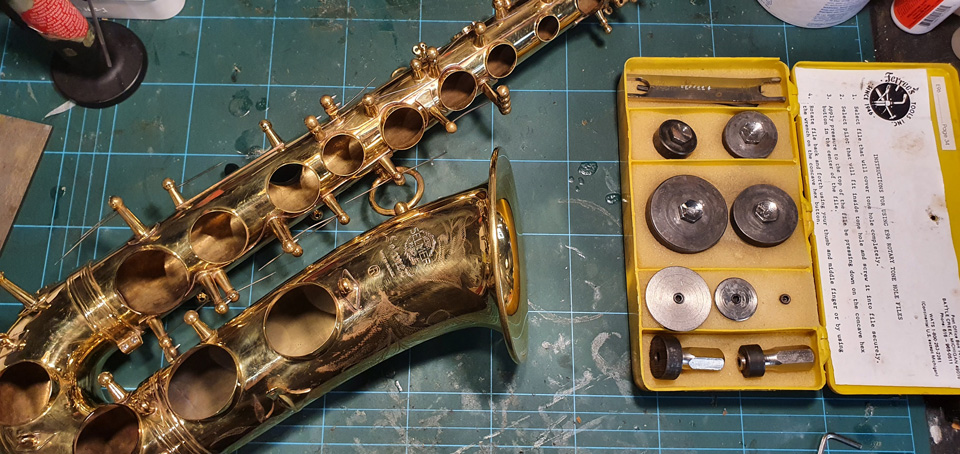 (more…)
From the Workshop: Buescher Sax Pad Punch
Most technicians agree that Buescher Saxophones benefit substantially from pads being floated in on a bed of adhesive, rather than using the traditional metal-backed pads which are snapped in place and manipulated to make the pads seal; a difficult and time consuming process with inconsistent results.
If you've ever tried to line up a punch over the existing hole on a pad to cut it larger, you know the frustration of centering the new, larger hole. With this Buescher Hole Punch, you can use your own existing pad stock on Buescher True Tone and Aristocrat saxophones and get the hole perfectly centered and the correctly sized every time.

(more…)
From the Workshop: Favourite Tools (Abi)
In this series of blogs we catch up with some of our Repair Technicians and ask them for 3 of their favourite tools, either traditional models or perhaps something they have modified for their own use! This time it's Abi…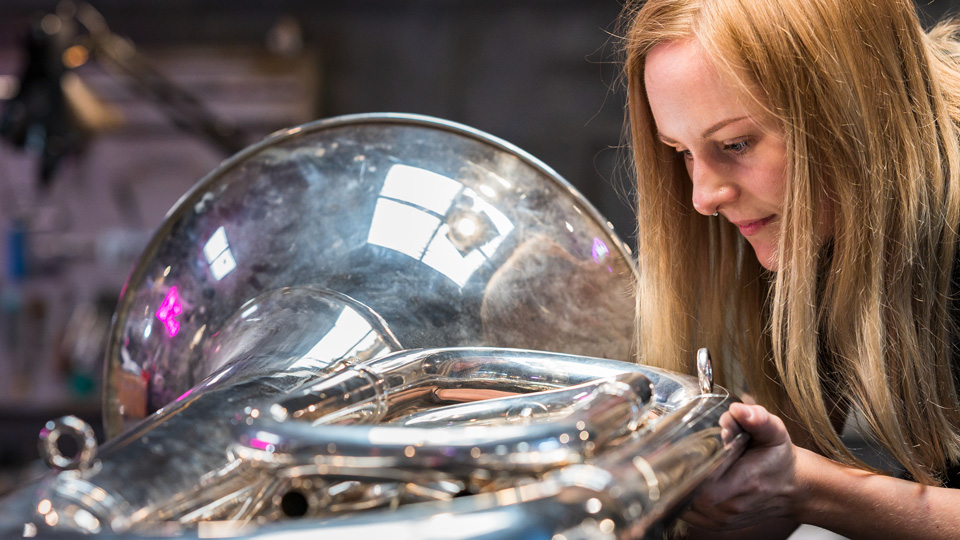 (more…)
From the Workshop: Favourite Tools (Ryan)
4th June 2021
In this series of blogs we catch up with some of our Repair Technicians and ask them for 3 of their favourite tools, either traditional models or perhaps something they have modified for their own use! This time it's Ryan…
(more…)
From the Workshop: 'Re-Guilding' Logos
11th May 2021
Often on woodwind instruments, engraved or recessed logos with gold detail can wear thin and lose their lustre. Sometimes that little brand name can mean a lot to the owner – the bright gold against the wood of the instrument contrasts beautifully and offers a lovely bit of detail.
During routine maintenance it's great to be able to offer to restore this tint for customers as it's quick and easy, but also really visually effective. This small gesture can make an instrument both look and feel brand new to the owner after servicing. We keep stock of 2 different 're-guilding' crayons, and can offer some comparison on both to help guide you towards your choice.
(more…)
From the Workshop: Favourite Tools (Sunniva)
5th May 2021
In this series of blogs we catch up with some of our Repair Technicians and ask them for 3 of their favourite tools, either traditional models or perhaps something they have modified for their own use! First up is Sunniva…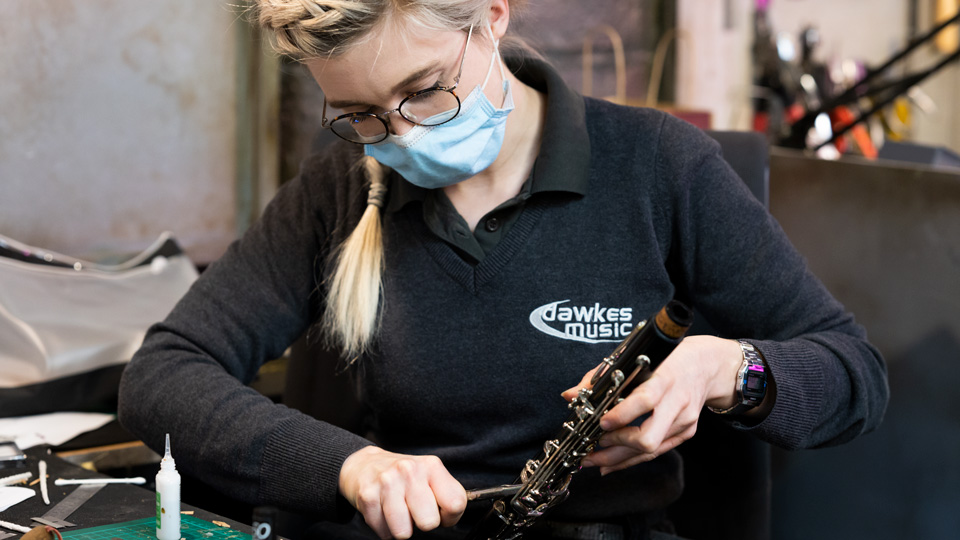 (more…)
Saxophone Pad Options
11th March 2021
Are you looking to have your Saxophone overhauled in the near future? Our workshop team can help improve the response and playability of your Sax with a full overhaul. We can help advise on choices such as key heights (to create more/less resonance), tuning adjustments and what types of felts or corks to choose.
However, by far the most important choice, is what type of pad you would like on your Saxophone. Pads make a huge difference to the overall feel, resonance, brightness or response of your instrument, as well as the look and feel under your fingers.
Below, Tim from our woodwind workshop has outlined a range of Saxophone pad options we offer when servicing/overhauling your Saxophone.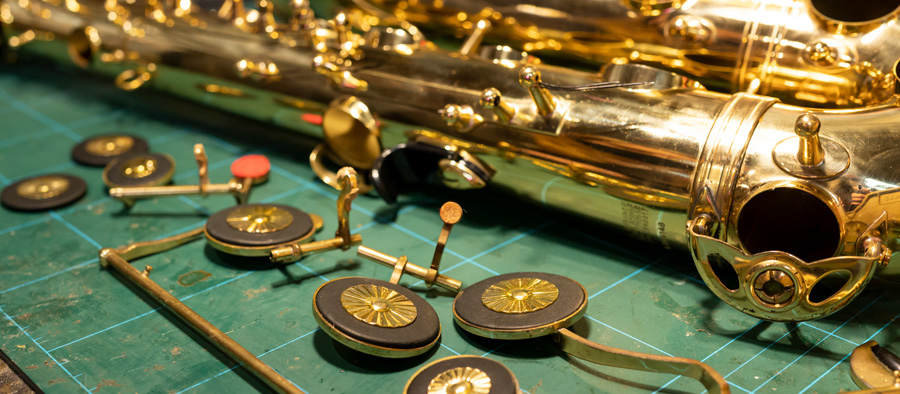 (more…)
From the Bench: Scraping Tools
4th March 2021
Our 'From the Bench' series is brought to you by the workshop team at Dawkes. In each blog they explain why they find certain tools useful and how they commonly use them as technicians. This time, Abi talks to us about scrapers for Wind & Brass instruments…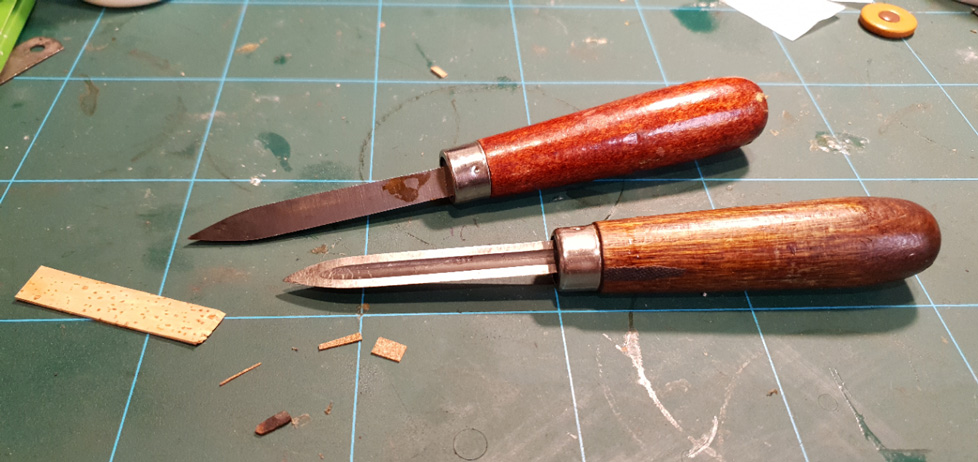 (more…)
Bench Review: UltiMax Pivot & Roller Lubricant
27th January 2021
In this latest 'Bench Review' from Abi in our Workshop Team we check out the Ultimax Pivot and Roller Lubricant from MusicMedic…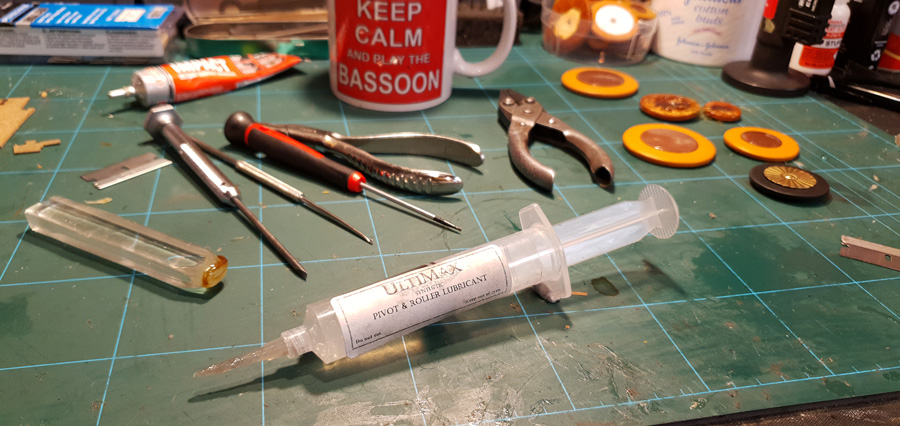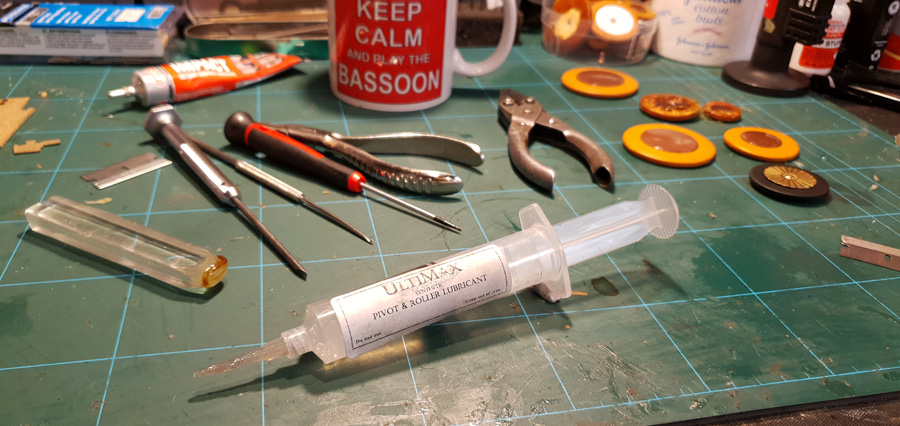 (more…)
Crack Repair: Using Hot Stuff and Grenadilla Wood Powder
25th June 2020
There are many approaches to filling a crack in a wooden instrument. I'd like to share with you the most popular technique used in our workshop at Dawkes Music. We do most of our crack repair using fine powdered black wood dust (or the same wood as the instrument) set with Hot Stuff, a low viscosity, hard setting, quick working super glue. The items are available in a handy kit so you have what you need in one place.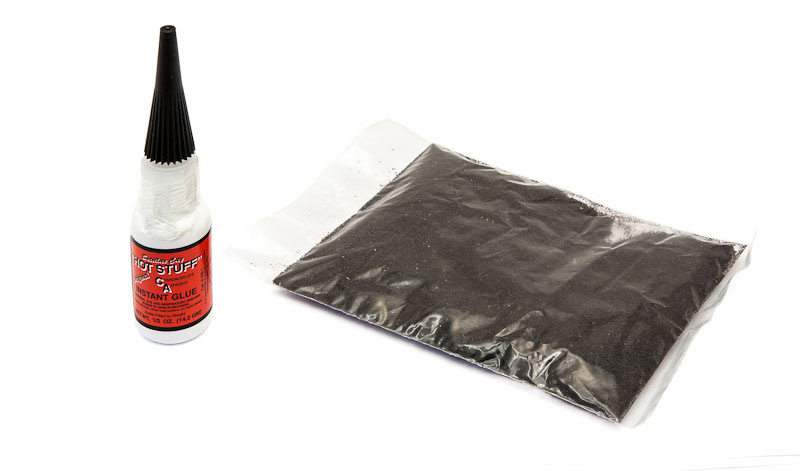 (more…)
Silver Polishing Options
28th April 2020
As Repair Technicians, or indeed as players, it's important that we can maintain and refresh the silver plating on our instruments. Unsightly tarnish can slowly develop and become very stubborn to remove. In this blog & video we check out the best options for cleaning and polishing Silver Plate…
(more…)
NEW! Ultimax Lubrication Range for Wind Instruments
17th April 2020
We're delighted to be selling the Ultimax Lubrication range, developed by MusicMedic.com. A complete system of synthetic lubricants designed to work together. Ultimax lubricants are safe for use on all woodwinds because they will not react negatively with each other, or any other part of your instrument. 
(more…)
Workshop Feature: Making a Bass Clarinet
28th February 2019
We're very lucky to have a unique team of experts in our Woodwind Workshop. Their skills cover everything Woodwind & Brass related, and we want to share some of their stories with you…
In this blog, we talk to Ana who joined us in 2016 after receiving her BA Hons in Musical Instrument Craft (Woodwind Making & Repair) from Newark Campus (Lincoln College) – the leading Repair training centre in the UK. This is the story of her Bass Clarinet, yes, the one she actually made from scratch!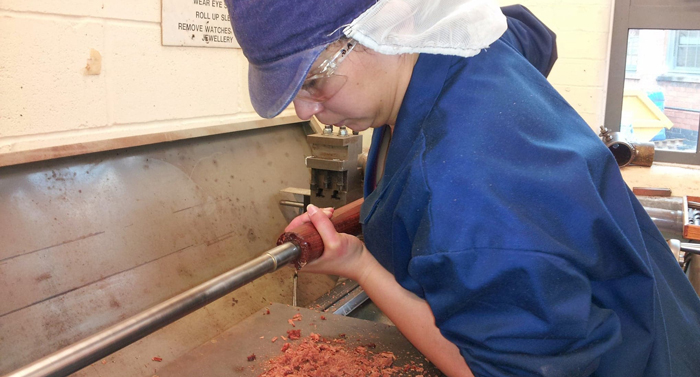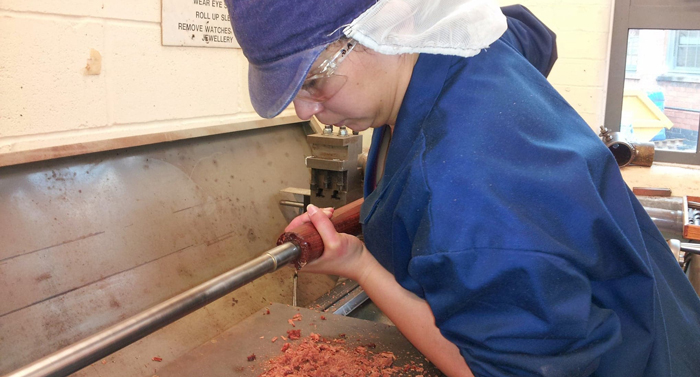 Meet the Team – Jocelyn (Repair Dept)
16th August 2018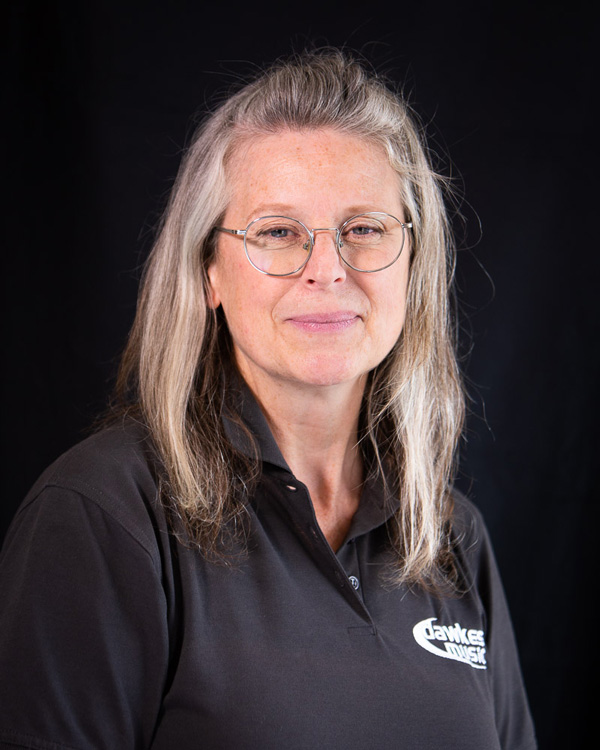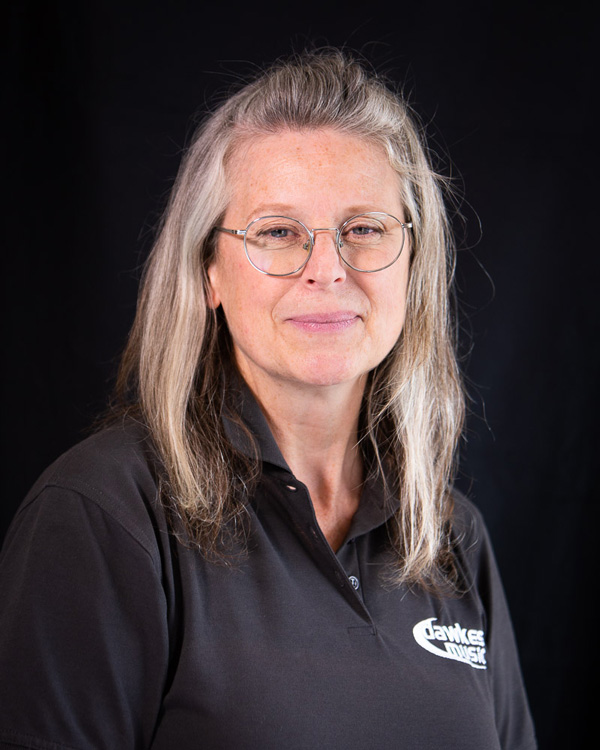 About Jocelyn:
Hi, I'm Jocelyn, one of the Repair Technicians at Dawkes. I work on both woodwind and brass instruments.
REPAIR CAM – Clarinet RePad (Ana)
31st May 2018
We wanted to take you behind the scenes in our Workshop. Here, Ana shows various stages of a Clarinet RePad in action. Normally this is a relatively straight forward job with modern instruments. However it still requires a good amount of skill in both the technical precision and in time management. We want to do a great job and keep the cost affordable for the customer.
REPAIR CAM – Great Bass Recorder (Abi)
26th May 2018
This 'Great Bass' recorder in C (by Mollenhauer) is a regular visitor to the Dawkes workshop.
It gets a fair bit of use in a local recorder ensemble, which is after all what its there for! These instruments are really beautiful to behold and make a gorgeous haunting sound.
Remarkable Repairs
23rd March 2018
Here at Dawkes, we are lucky to say that our business thrives on the strength of not only our friendly sales team but also our technically qualified repairers in our onsite workshop. We employ more qualified brass and woodwind repairers than any business in the UK, and are proud of our legacy built by Jack Dawkes back in the 1960's from a shed in his back garden.
Dawkes Music Workshop: Saxophone Split and Patch
24th December 2015
This Buescher 400 'top hat & cane' came to us as a recent purchase for general set-up.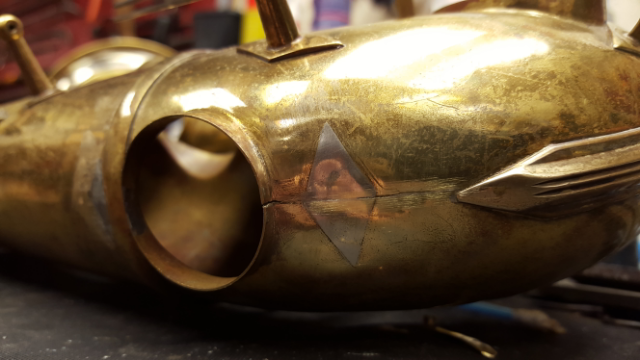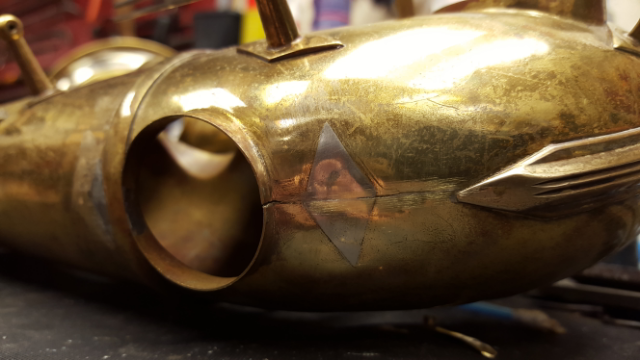 The biggest problem we found was a small split running along the bottom bow and into the low Eb tone hole. This would cause the pad to leak air from the split so it needed to be filled one way or another.
National Association of Musical Instrument Repairers Hold AGM at Dawkes
9th November 2015
The National Association of Musical Instrument Repairers (NAMIR) held their Annual General Meeting at Dawkes Music on Sunday 1st November. Some of our repairers and spare parts experts attended and let us know what happened.
The Summer of Vintage Saxes!
15th September 2015
This summer we have seen a multitude of beautiful vintage saxophones come into the workshop so we thought you might like to see what we have seen and what their issues were. Have a look through, there are some real beauties!
Workshop Tips: How we fix clarinet cracks
23rd July 2015
BEFORE: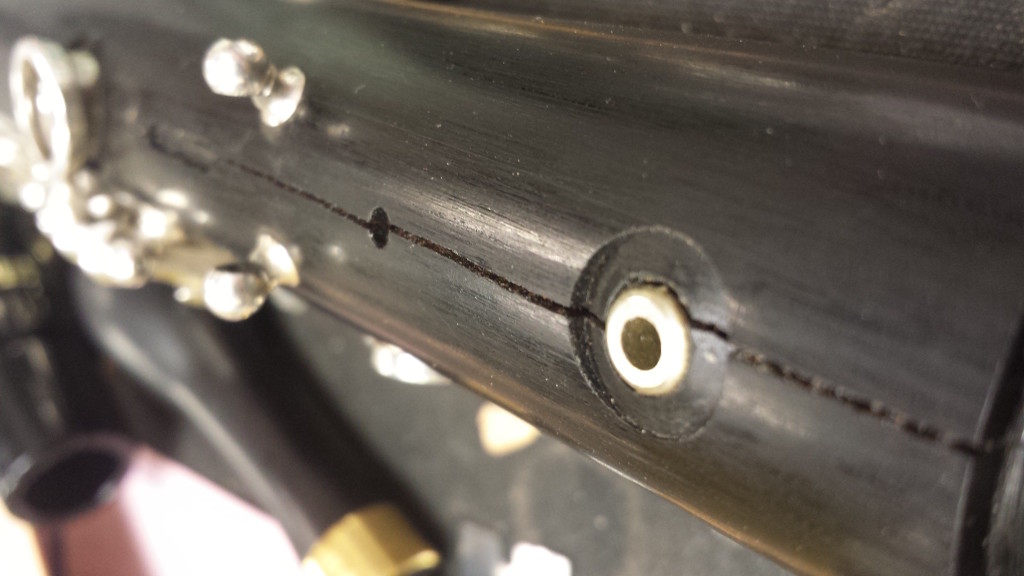 This Buffet R13 came into our workshop with an enormous crack in the top joint, running through the speaker tube and into the thumb bush. Miraculously, the crack had not travelled through into the bore of the instrument, so we were able to fill and secure the crack using wood powder, glue and a lot of patience.
Replacing a Saxophone Crook Cork…
28th October 2014
Check out our video explaining how we would change the cork on any Saxophone neck. We offer this as an 'on the spot' service in store and it's something you can drop in to be done at any time, just remember to bring your mouthpiece so we can size it up perfectly for you.
Sax DIY Repair Tip – #1
22nd November 2013
Here's Abi from the workshop in the first in a series of DIY repair tips to help with emergency Sax issues. Of course these snippets are just helpful hints to get you out of a spot of bother, if unsure we always advise bringing your Sax in to see our qualified and highly skilled technicians. Stay posted to our newsletters and Facebook for more top tips.
Rare Selmer 'Art Deco' Tenor…
This beautiful Selmer Tenor Sax was brought in recently for some Workshop TLC. It's serial number 22540 puts it as a very early 'Balanced Action' model. This was the first time that a Selmer had both bell keys (low B & Bb) on the front side of the sax, as we are used to seeing today.
Workshop Tips – Clarinet Squeaking? Throat A key screw adjust
30th October 2013
Hi All, just a little quick top tip from our workshop to get you out of squeaky problems on your clarinet. Of course many things can cause issues with your instrument which is why we recommend keeping it regularly serviced, but this little tip may get you or a pupil out of trouble!
Selmer Mark 6 Saxophone Service
26th March 2013
The Selmer Mark 6 Tenor Saxophone was bought into the Workshop the other week. It had some really serious damage when it was put into the hold of an aircraft. The main stack was really badly bent and the Saxophone did not play. We were looking at one very sick Saxophone… The impact had upset the alignment of the pillars, and the pads were not seating on the tone-holes. Take a look at the before and after pictures below. (more…)
Selmer MkVI Alto Repair – Emergency!
5th May 2010
It's Wednesday morning, the phone rang and I happened to pick it up to hear a somewhat distressed sounding musician friend, either he'd just missed out on the gig of a lifetime that paid huge £ (do they still exist?!)…OR, and as it turns out this was it, he had knackered his very expensive Selmer Saxophone! After suffering a tumble over some PA equipment he dusted himself off and took one look at his Selmer MarkVI Alto and doubtless had 'kittens'…see for yourself:
Emergency Saxophone Repair
15th April 2010
Nice little story…We were displaying at the National Concert Band Festival last weekend in Birmingham. It was a great weekend and inspiring to see so many players, especially kids, enjoying playing in concert and big bands. We were by our stand when a rather distressed young lady came to us clutching a Baritone Sax and exclaimed that it has suddenly stopped working properly! She was due to play in 2 minutes and the Sax was not blowing any notes below a D, so my colleague pointed the girl in my direction as he knew I had some repair experience (albeit a few years ago!).  I asked the young lady to play for me so I could hear the problem, at this point your mind wishes you were at the work bench with your leak light and tools, it's funny how being removed from a usual place of work can affect your ability.
Saxophone Octave Mechanism Repair
7th April 2010
In the Sax workshop, we see this problem daily…
The Saxophone is a fragile instrument and the brass keys can get bent.  It's really easy to be a bit heavy handed and grip the crook too tightly when packing it away.  What tends to happen is that that key on the top of the crook gets bent and it when you play, you get a really bad squawking sound.  That's not you, that's the pad at the top of the Saxophone not closing.  The Sax is trying to play the octave above.  Your best bet is to get a qualified Instrument Repair Technician or Teacher to repair it, but if you can't here's how it's done.