From the Workshop: Buescher Sax Pad Punch
5th July 2021
Most technicians agree that Buescher Saxophones benefit substantially from pads being floated in on a bed of adhesive, rather than using the traditional metal-backed pads which are snapped in place and manipulated to make the pads seal; a difficult and time consuming process with inconsistent results.
If you've ever tried to line up a punch over the existing hole on a pad to cut it larger, you know the frustration of centering the new, larger hole. With this Buescher Hole Punch, you can use your own existing pad stock on Buescher True Tone and Aristocrat saxophones and get the hole perfectly centered and the correctly sized every time.

The Buescher Hole Punch Set comes with 3 punches, a rivet centering base made from black Acetal resin (Delrin) that won't dull the blades of the punches, and a carrying case. Simply select the diameter of pad that you wish to install in the pad cup, measure the shaft diameter of the snap-in resonator spud, select your punch, place the pad and punch over the pilot, and press the punch or tap with a mallet to cut the hole.
All of the punches are machined and heat treated in Wilmington, NC. The punches can be used to cut holes in pad shims as well. The smallest punch can be used with no-reso pads to enlarge the pad hole enough for using with custom metal resonators and plastic dome resonators, and can also be used for applications like making custom aperture pads on bass clarinet.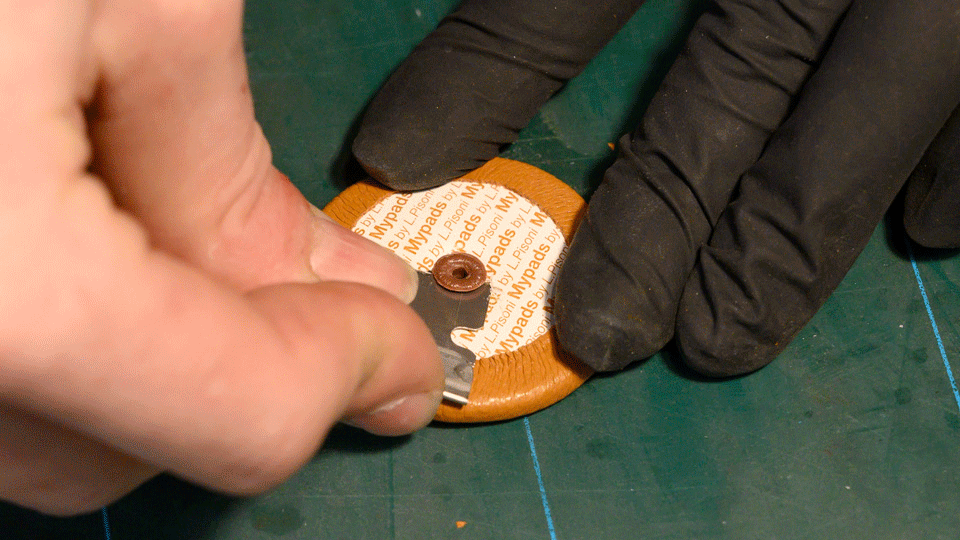 Buescher Hole Punch Set includes:
Pad Base
6mm Punch
7.4mm Punch
8.9mm Punch
Storage Box