Upgrading to a better Clarinet…
18th December 2020
There a comes a time in every player's life when a better-quality instrument is the key to both inspiring and unleashing the next phase in their musical development. In this blog we take a look at some considerations when upgrading. We also check out the Yamaha custom range of Clarinets and the differences between these models…

(more…)
Sustainable Production Methods
9th December 2020
Do you know where the wood for your Clarinet came from? What do you know about the methods used to obtain or produce it? Have you considered the full lifecycle of your musical instrument (of any type) from raw materials to your hands? Many of us probably don't give enough thought to these questions. Here at Dawkes we're determined to bring you more information about the sustainability of products, and learn more from our suppliers about the responsible actions they take in production.
We've been lucky enough to visit factories and manufacturers around the world and can say that all things are not equal. From the way raw materials are procured to the conditions that are present in the factories. This can be to do with workers, materials and disposal of waste. Running a responsible operation comes at a financial cost and sometimes if instruments are extremely cheap, it's worth considering why.
In this first blog we check out Yamaha's commitment to a more sustainable future and methods of production…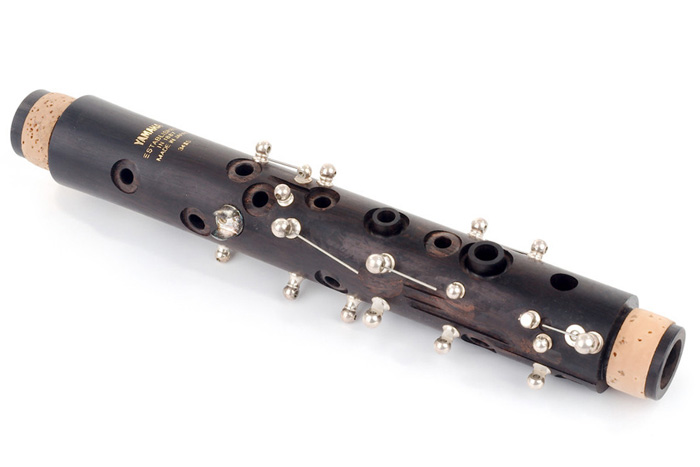 (more…)
Top 5 Clarinet Gift Ideas
4th December 2020
Whether you're looking for a loved one, or perhaps just treating yourself (!) we've put together our Top 5 gift ideas for Clarinettists of all levels. From accessories to instruments, we've got something for all players and all budgets…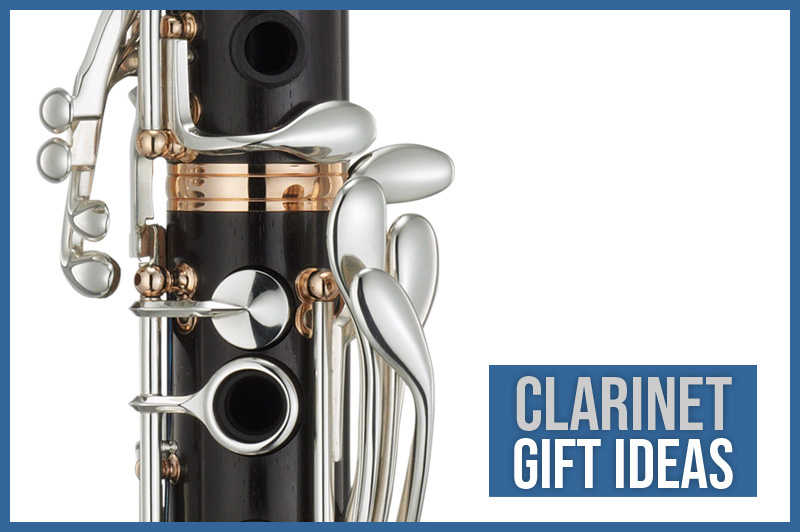 (more…)
'Reed' all about it…Part 1 of 3. Vandoren & Gonzalez (Clarinet Reeds)
19th July 2020
Clarinet reeds have developed a long way since the old days when the choice was either a blue box of Vandoren or orange box Rico reeds. There are multiple brands that are worth your consideration and within the brands there are different models of reeds, let's have a look at some of the more popular options (Vandoren & Gonzalez) in Part.1 of our Clarinet Reed 'State of the Union'…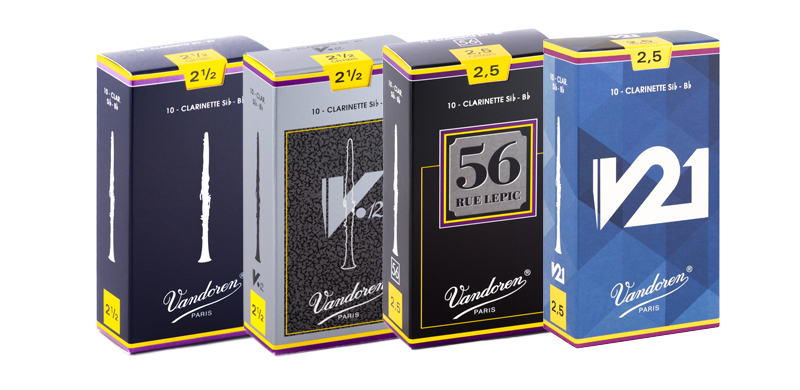 (more…)
Clarinets – Why Upgrade?
10th June 2020
If you've been playing clarinet for a few years on a trusty plastic beginner model, or indeed a basic wooden instrument, the likelihood is that at some point you'd very much benefit from an upgrade model.
But, the big question is "Why? – How do they differ?" It's a common query we are asked. From a distance a beginner clarinet at £300 and a £3,000 pro clarinet don't look massively different. So where is your money going, and why is it important to upgrade?


Breathing Control for Clarinet & Sax
8th June 2020
It seems obvious, right? We all play Wind Instruments, and thus the importance of breath and airflow cannot be underestimated. But, it's a common issue that comes up with players in-store and from Teachers…We all need to blow MORE!
Check out two videos from our pro-playing friends who discuss and demonstrate some exercises to help you improve your airflow and capacity.
Liz Drew: The Importance of Airflow
(more…)
Clarinet Playing | Articulation Advice
1st June 2020
Achieving a clean and crisp articulation is obviously the goal for all of us. We asked top Clarinet player Elizabeth Drew to give some tips for all advancing players on this topic…
(more…)
Clarinet Playing | Resistance Exercise
26th May 2020
This is a neat little exercise to get you focussing on your air flow and air support. Regular use of this exercise will improve your sound and control.
(more…)
Clarinet Articulation Exercises
19th May 2020
We all know just how important good articulation is on all Wind Instruments. In this video Peter Cigleris walks through 3 exercises to incorporate into your warm-ups to help with articulation and get your tongue moving swiftly and lightly.
(more…)
Ask Dawkes – Clarinet & Sax Answers Session #2
11th May 2020
We recently offered to answer more of your Clarinet & Sax related questions. We picked out our favourites and recorded our answers via the power of online meetings!
Check out all the questions and answers below, or the first 8 questions here. If you would like to submit a question, you can do that through the initial blog, or by using the form at the bottom of this page.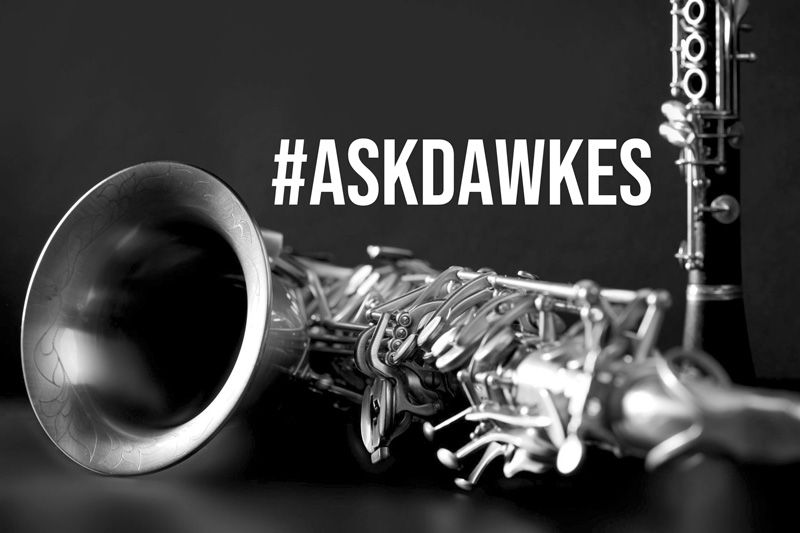 (more…)
Clarinet Warm-Up Tips
We're joined by Ben Mellefont (Principal Clarinet, London Philharmonic Orchestra + Yamaha Performing Artist) to discuss the importance of warming up correctly, and some top tips of how to do it…
(more…)
Ask Dawkes – Clarinet & Sax Answers Session #1
5th May 2020
We recently offered to answer ANY of your Clarinet & Sax related questions. We had a good number of queries and have recorded our answers via the power of online meetings!
Check out all the questions and answers below. If you would like to submit a question, you can do that through the initial blog, or by using the form at the bottom of this page.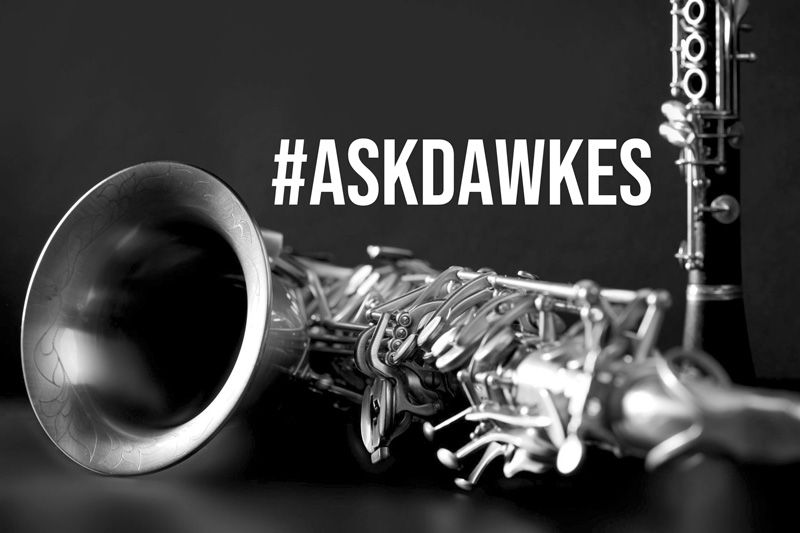 (more…)
Clarinet Tips | Tone Exercises
27th April 2020
We're joined by Ben Mellefont, Yamaha Performing Artist & London Philharmonic Principal Clarinettist to discuss a couple of quick and easy exercises for your Clarinet tone development…
(more…)
Ask Dawkes – Clarinet & Sax
22nd April 2020
We've put together a top panel from our team with over 75 years of Sax & Clarinet playing, making, advising, teaching and performing experience under their belts.
You can SUBMIT YOUR QUESTION further down the page…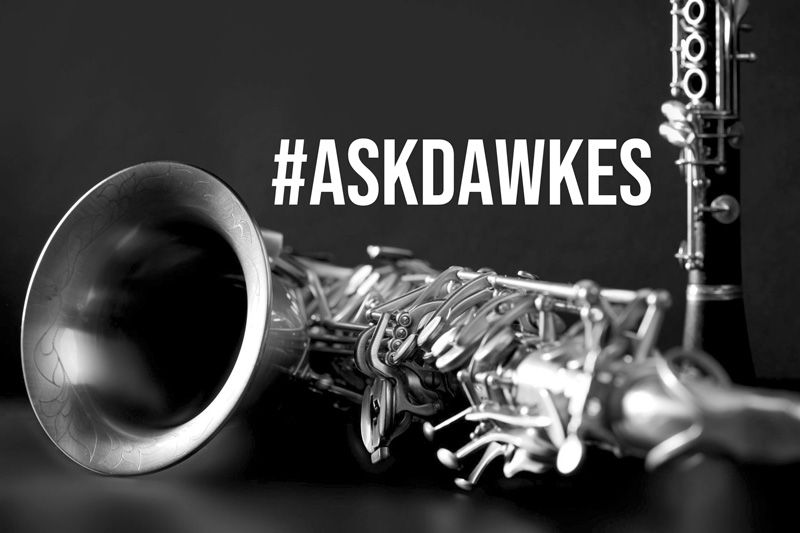 (more…)
Clarinet Tips | Warm Up Exercise
21st April 2020
As part of our #CreateInspireSupport content we're delighted to bring you the first of a series of Clarinet videos from top UK player Peter Cigleris, supported by Backun Clarinets.
In this first video, Peter demonstrates a warm up using intervals on the clarinet. All designed to get your air flowing, your lips flexible and your instrument warmed up.
(more…)
Auxiliary Woodwind Instruments
19th February 2020
This is a term you may have heard before, but what exactly does it mean? In short, an auxiliary instrument is any 'non-standard' version of the common members of an instrumental family. They're often used in orchestras and other ensembles by the specialist players. Today we're looking at the auxiliary instruments in the woodwind family, as well as a few that we sell in store!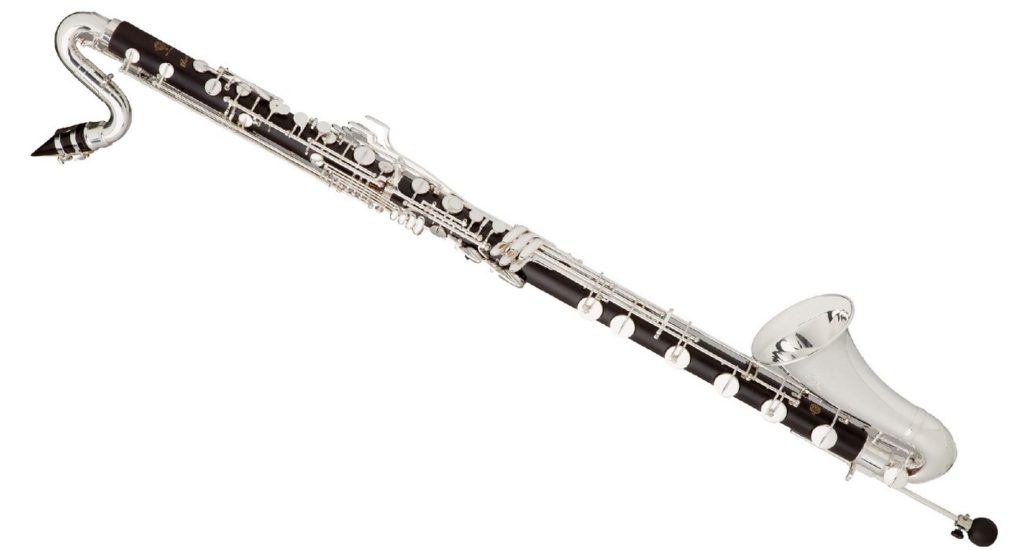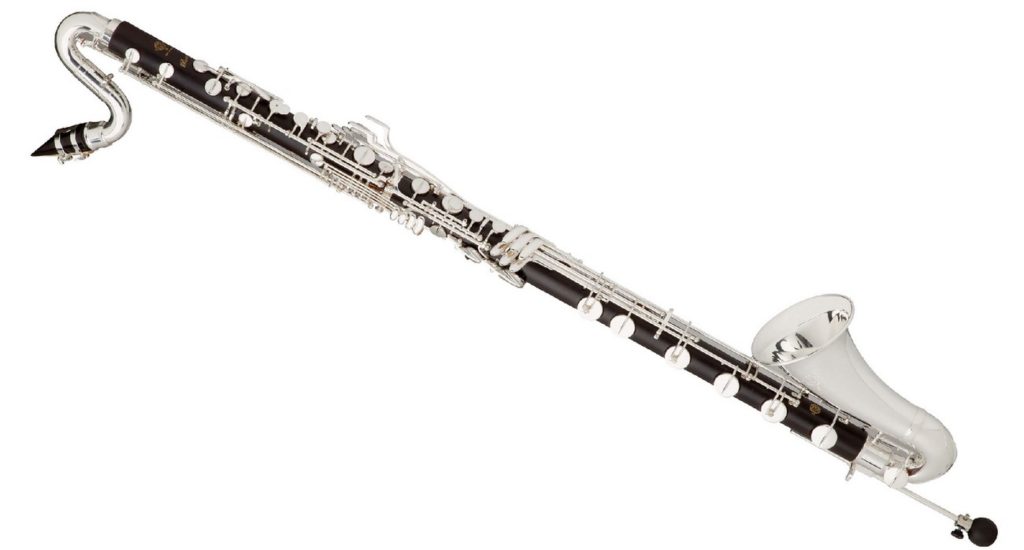 (more…)
JazzLab Sax Silencer – Info & Exercises
The saxophone and clarinet, aside from the instrument, use a setup comprised of the mouthpiece, reed and ligature. The ligature secures the reed to the mouthpiece in such a way that leaves about half of the reed's length free to vibrate. When the mouth forms a seal around the reed an mouthpiece and air is passed through, the reed vibrates. These vibrations push air down the instrument – this is how our sound is made.
Solid breath and embouchure control is the foundation block of any wind player. Read on to see how to take advantage of just your mouthpiece setup to build your technique and stamina – and how to do so anywhere with the JazzLab Silencer!

---
(more…)
Backun Clarinet Barrels – How to choose?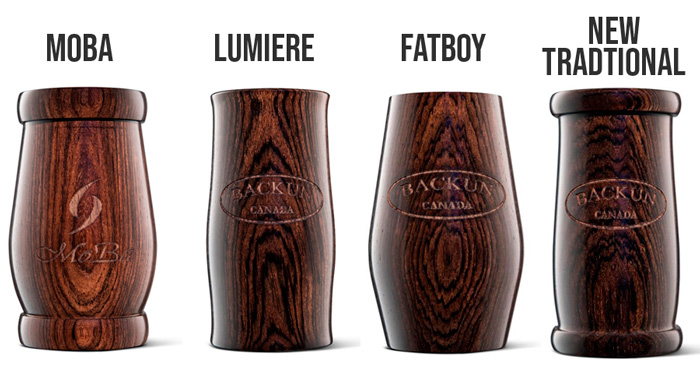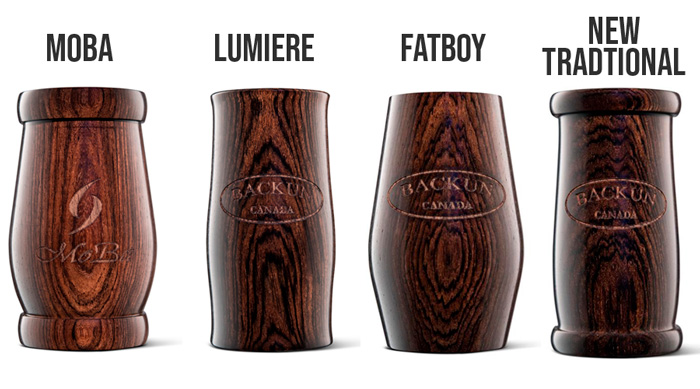 One of the most popular accessories we sell for Clarinets is additional barrels and bells. This is a great way to change your tone and response without having to mess about with mouthpieces which can take much more getting used to. The Backun range of clarinet barrels have led the way for these upgrades due to the quality of materials and design.
Backun produce various models in two different materials, so let's take a look at the range and discuss how they can improve your sound… (more…)
Lightweight Legends! Beginner and Student Woodwind Alternatives
9th January 2020
Musical instruments are complicated pieces of technology. In recent history (well, the last few hundred years) woodwinds in particular have seen huge shifts in design. Often the design of instruments make them unsuitable for young beginners, or people with physical handicaps – this could be due to the weight, the stretch required to reach keys, or the complexity of maintaining a wood or metal instrument and mechanism.
But as much as technology has created complexity of design, it's also allowed for simplicity! We stock a number of plastic instruments designed for younger players, or indeed anyone else who may struggle with the stretch or weight of 'standard' instruments.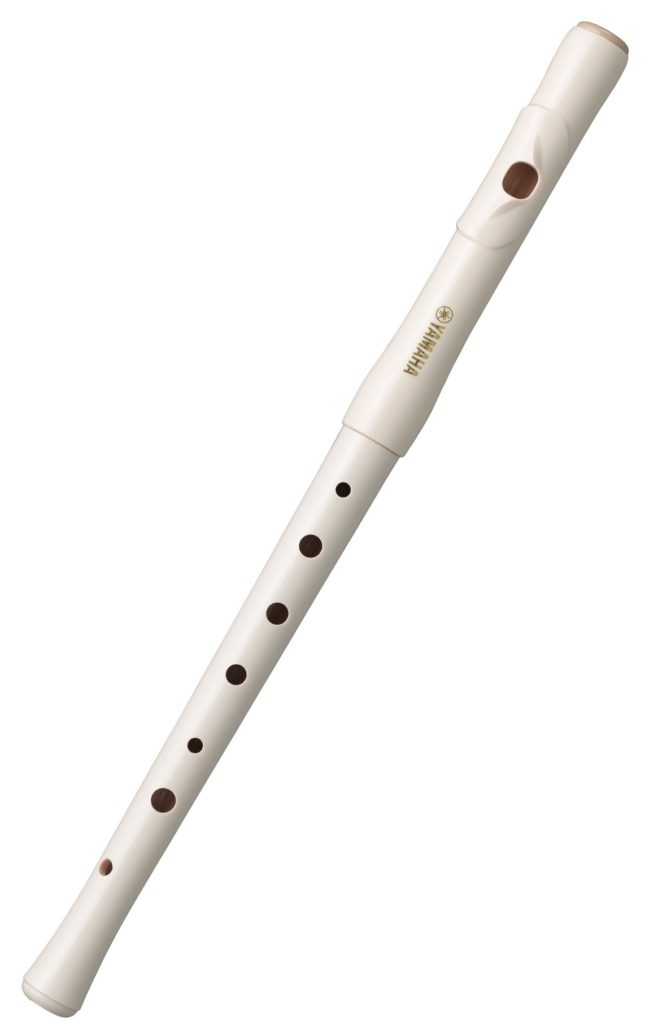 ---
(more…)
Which Clarinet is Best for a Beginner?
20th December 2019
Whether choosing one for your child or picking up the instrument for the first time yourself, it's never easy knowing which clarinet to buy for a beginner. There are so many options and a lot of jargon to wade through, making it near impossible to figure it out without a little help. That's exactly why we've put together this guide, helping answer the question 'which is the best clarinet for beginners?' once and for all.


(more…)
Making the Switch – Swapping to Légère Reeds from Cane Reeds
23rd November 2019
Experimentation around reed design, and the technology to make them, has really excelled in recent years. With so many on the market, it's become increasingly easy to find the right one for you. And then, there's the spanner in the works … synthetic reeds! More specifically, Légère reeds. We'll talk you through some key differences between cane and Légère reeds, as well as why switching to Légère may suit you.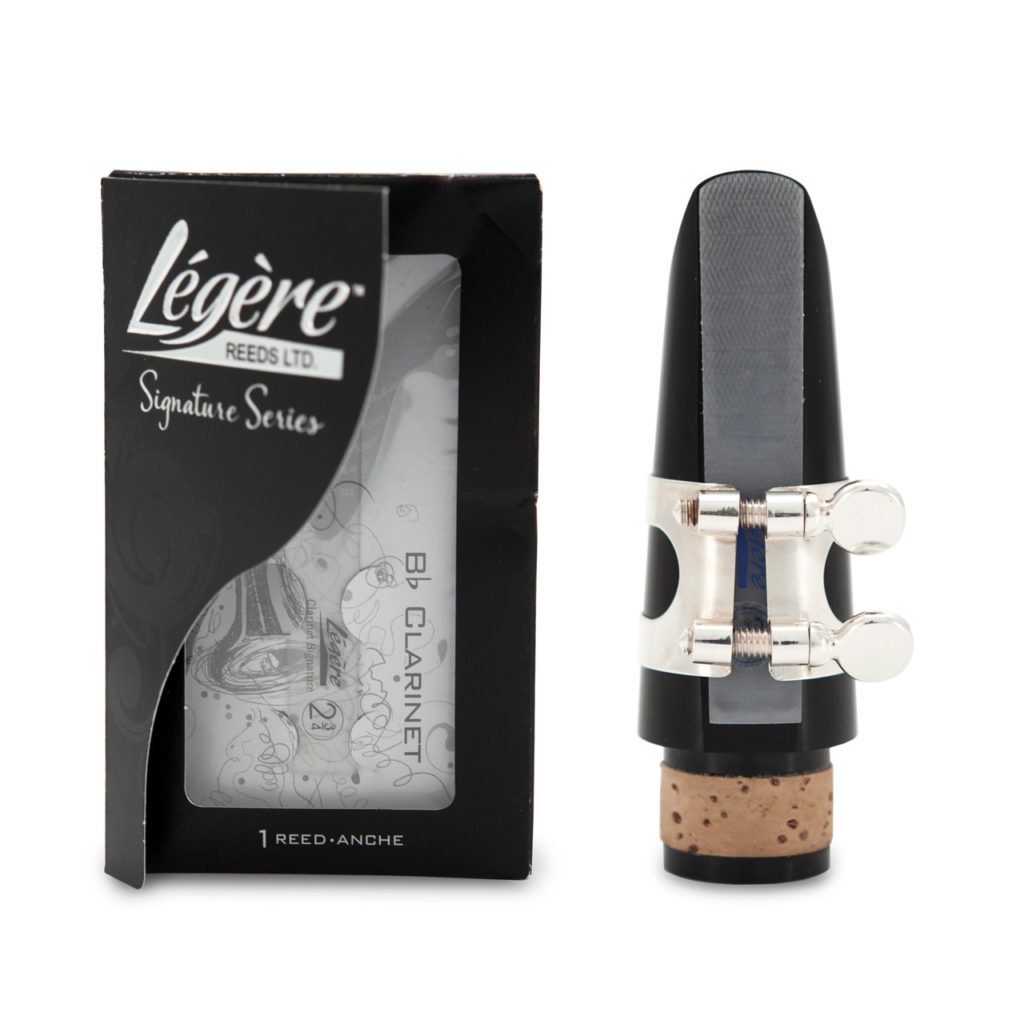 (more…)
Diamonds in the Rough – Vandoren's New Mouthpieces
6th November 2019
Vandoren's original Black Diamond, or BD5, was released in 2015 and rapidly became one of their most popular clarinet mouthpieces. It provides a rich, dark tone, with the compact sound we've come to expect from a good clarinet mouthpiece. Vandoren have recently developed new variations on the Black Diamond, the BD4 and BD7. I tried these new offerings, alongside my trusty BD5, to see how they compared.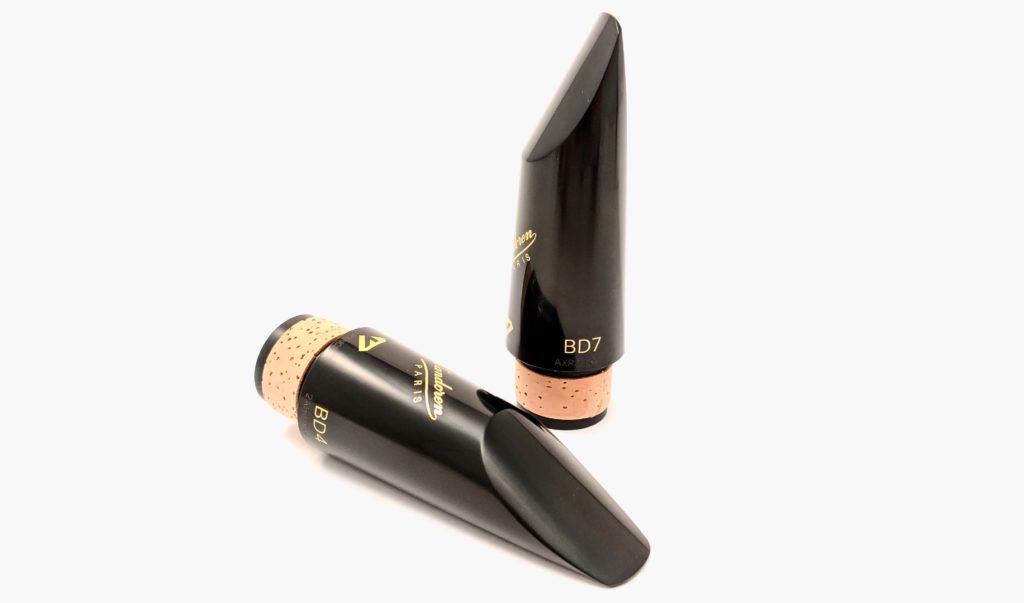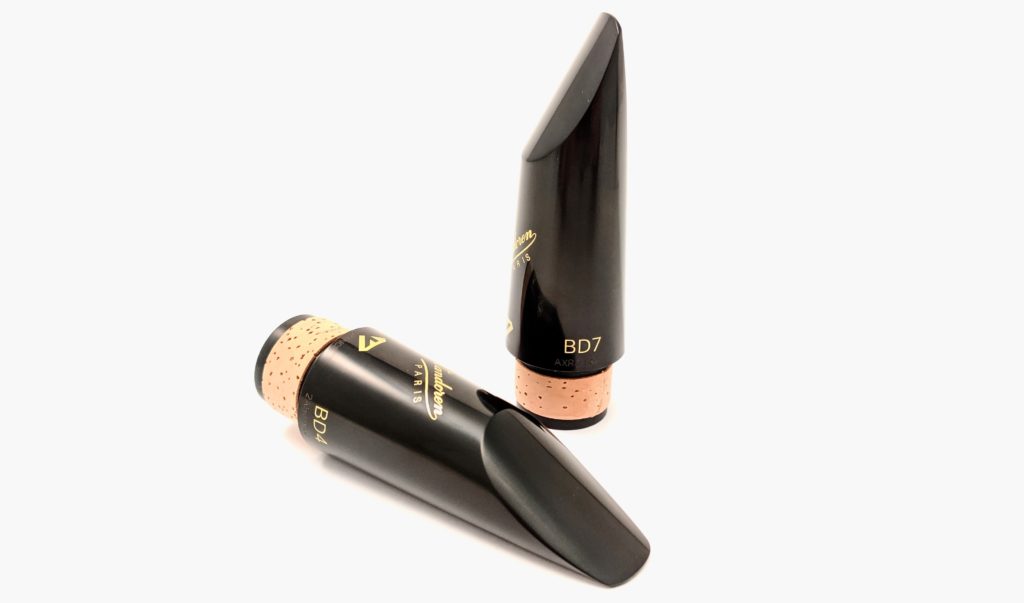 (more…)
One Ligature to rule them all?
26th October 2019
Forgive the dramatic title, but we've been really impressed with a particular range of BG ligatures that could well be the solution for many Sax & Clarinet players. Introducing the BG Duo ligatures, one ligature that can fit not just one of your mouthpieces, but two!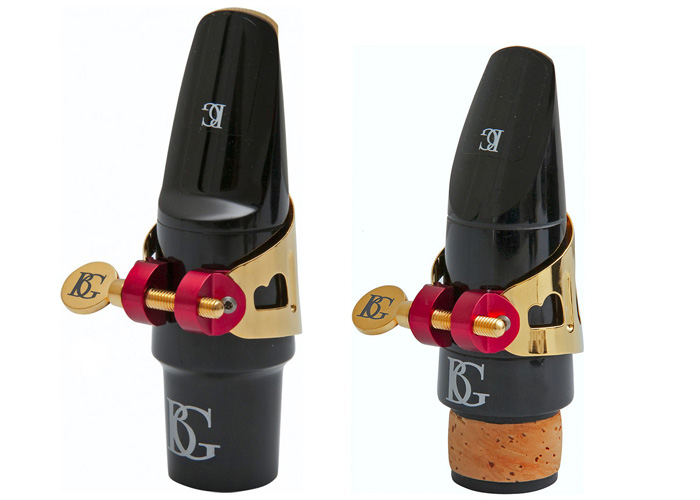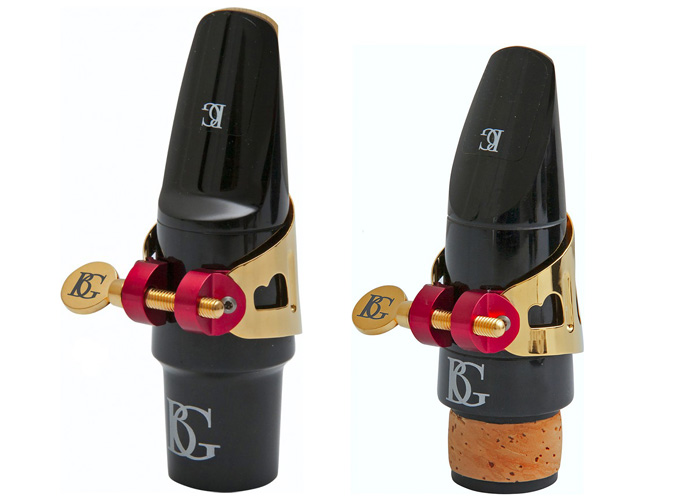 (more…)
Top 5 Clarinet Ligatures: Rovner Fabric Style
12th October 2019
In this blog & video we check out the ever popular Rovner range of Clarinet ligatures. The vast majority of the Rovner range is made of a fabric material and these models have been the no.1 choice of many players for decades. Check out the video below demonstrating and discussing these models, and for more info we have a full model breakdown below…
(more…)
Eddie Daniels joins the Légère Family!
30th September 2019
American jazz and classical clarinetist and saxophonist Eddie Daniels has made the switch! After using cane reeds throughout his career, Daniels now exclusively uses Légère synthetic reeds on clarinet and tenor saxophone.
Daniels is now a Légère edorsing artist. Read on to find out more about the innovate reeds he endorses. 'Life just got easier'!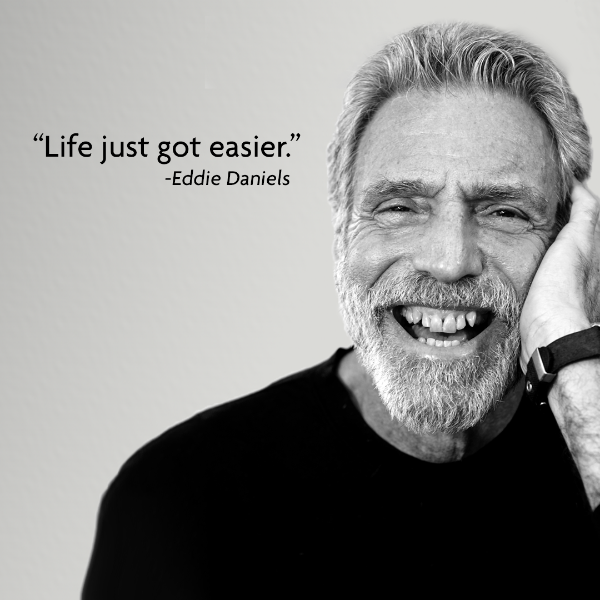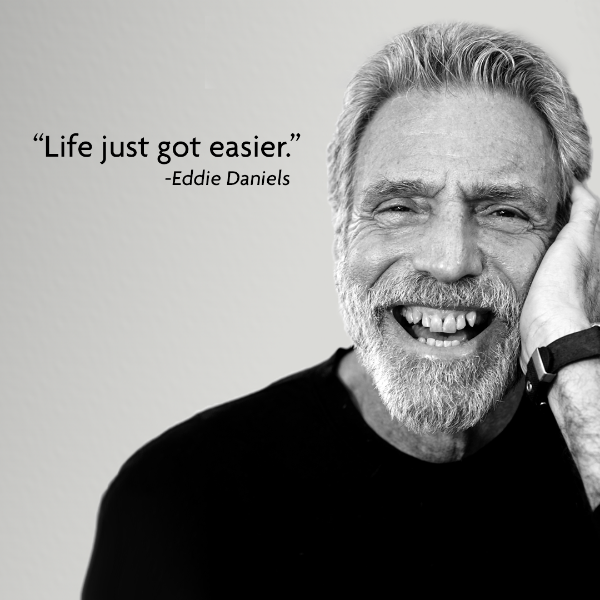 (more…)
'Reed' all about it: Part 2 of 3. The Clarinet Rico/D'Addario Stable…
8th May 2019
Many thanks for all the positive feedback from Part 1. (Vandoren & Gonzalez) we're glad you found it so useful. In Part 2. we're going to look at the Rico & D'Addario offerings, there's quite a few options here but stick with me, it'll all be worth it!
'Reed' all about it: Part 3 of 3. Synthetic Clarinet Reed Options & 'Best of the Rest'
5th May 2019
Following on from Part 1 (Vandoren & Gonzalez) and Part 2 (D'Addario Woodwinds i.e. Rico, LaVoz etc) we're going to look at some of todays synthetic options for clarinet players. Plus a special 'best of the rest' mention for another brand of cane reed which deserves your attention.
So, lets get to it…synthetic clarinet reeds; for many that still sounds like an alien concept. I will freely admit that previously I'd never found a satisfactory answer in the synthetic world. However, as technology moves on and requirements change I thought it only fair to approach this one with an open mind. After all there are many great pro players now using synthetic reeds, some just in certain scenarios, others more regularly.
I wanted to test the reeds on a range of mouthpieces to really get a good feel for what may work, and what may not. We've found in the past that mouthpieces with a shorter lay tend to work better with synthetic reeds as it's requiring less of the reed to flex and due to the nature of their design and internal structures this can be beneficial. In fact some of the players that are now using them professionally often use quite short and close facings with a synthetic reed set-up.
Over the course of the test I tried the reeds with a Vandoren M30 Lyre (long and relatively close), a Vandoren B45 (medium to long and relatively open), a Otto Link 6* (long and med-open) and a Vandoren 5RV (medium-short and pretty close). Where relevant I will mention the differences between how they performed on certain mouthpieces although I found that the characteristics were pretty similar on all options.
Legere Classic & Legere Signature:
Let's start with the Legere options as I believe many people have heard the name and arguably Legere have spent the most time and money trying to get some market penetration. By all reports they are doing well in the US at least and Europe is now starting to increase steadily. The packaging and whole story around them is well presented and for many they are the most well know synthetic reed. The people at Legere (based in Ontario, Canada) say:
"Natural cane has a combination of high stiffness and low density that can be difficult to duplicate in a synthetic material. The manufacturers take advantage of the natural variation in cane to produce reeds of different strength.
We have successfully duplicated this property variation in our material, and because we can control the material properties very precisely we are able to deliver reeds of consistent strength – each and every time. Légère reeds are made from polypropylene, which is approved by the FDA for use in direct food contact applications, so our reeds are completely safe to use."
Well, it's good to know they are safe to use, something that maybe some people would just assume but when dealing in synthetic materials its worth doing a bit of checking on what is going into it. The question of energy use and the global 'footprint' of natural vs synthetic is a topic for another day so for now let's get into how they play…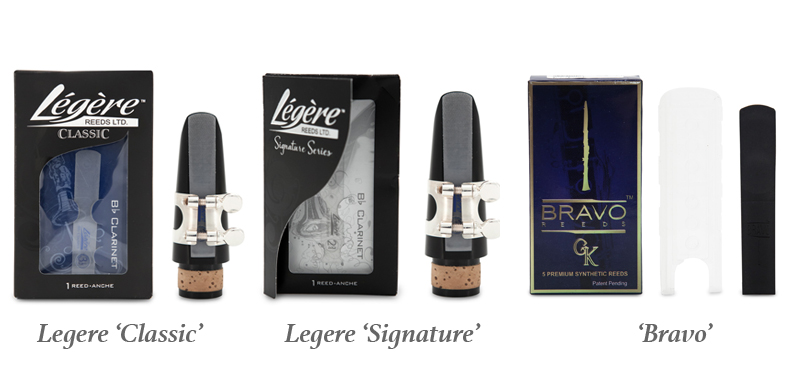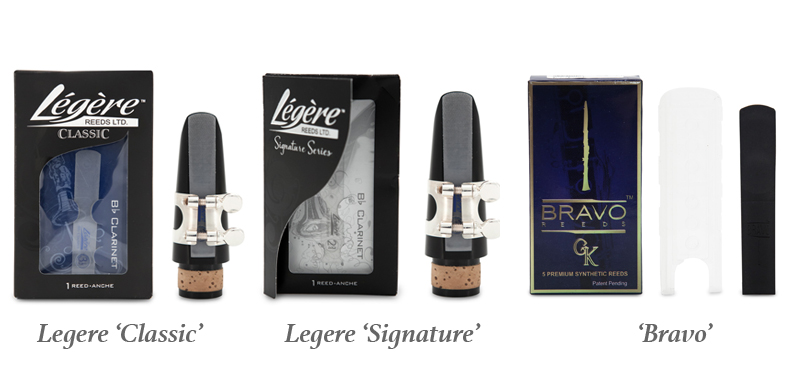 The Legere Classic have a thicker tip than the Signature Cut and in fact the whole reed is thicker, this is supposed to give a 'darker' sound. I tried a #2.75 strength which matches up similarly to a #3 on the Vandoren V12 (*Strength charts at the bottom of this blog post) which I would say is probably about right. However, it's very difficult to say because the way they play is very different.
On the M30 Lyre the Legere Classic had relatively clean articulation but I found the sound very buzzy and bright, oh dear, this is what we all feared! But, accepting the fact that arguably a #2.75 was a little soft for quite a close mouthpiece I tried it on the B45 which is more open and thus suited to a slightly softer reed. This is when the interesting phenomenon of 'Legere-itis' kicked in for me (it's a new term, bear with me)…It's best described as a strange manifestation of a reed 'feeling' too hard (i.e. resistant with a definite lag when trying to articulate quickly) yet the sound it produces is that of a reed which is too soft; i.e. too bright and a little harsh when pushed. Try as I might the same characteristics presented themselves across all 4 mouthpieces, so I moved on…
The Legere Signature reed has a physically thinner profile than the classic, and is thinner at the tip, but is made from a stiffer material. Intrigued as to how this would change the sound and importantly the response I put a #2.75 (supposedly a little softer than the classic #2.75 but a little harder than a Vandoren Blue Box #2.5) on the M30 Lyre. First thing to notice is due to the thinner profile you do have to be sure your ligature is fitting well, the Rovner L5 light I was using was nearly at full screw closure to hold the reed securely.
The Signature had arguably the best clarinet sound in the test, especially in the lower register, there were elements of a 'real' reed sound, quite dark and full. However, I found the upper registers were not as good and especially when pushed. There was a bit too much of a brittle feel to the sound. More importantly though I still found the 'lag' when trying to articulate quickly and creating much dynamic range (on either Legere) was hard work. There's a certain beauty to really laying off a cane reed and still getting a 'core' to the sound, I couldn't recreate this on the Legere. I tried it on the rest of the mouthpieces and actually on the B45 it was fairing better. It had that nice real clarinet sound with a nice rich lower register but I still felt it a little bright when pushed and that lag was still there, if a little reduced.
DISCLAIMER: I think it's important to point out that I am just one person, one opinion etc. I know Legere have some great artists on their books and these players are holding down top spots in big orchestras, I am not. But, nor are 95% of the people reading this blog, so I'm trying to give just an honest opinion on my feelings as an experienced player who's tried many things in his time at Dawkes.
What would be interesting to know is what reeds and what mouthpiece set-ups their artists are using exactly. Part of me thinks that despite my initial disappointment with the Legere options there could be a combination there that works. There is a new European Signature Cut due soon and it will be interesting to see how that works with the more commonly used mouthpieces in this part of the world. They are clearly well made and I've found them a good company to deal with…for now my jury is out, pending further evidence.
Bravo Reeds (the new boys!):
These Bravo reeds arrived with us just after Christmas. They were quietly put onto our system and it was only recently that I had chance to give them a good try. On initial testing a few weeks back I tried the clarinet #2.5 and my colleague Nick tried the same on Alto Sax. In quite a brief after-hours test we determined to come back and give them a proper run out, they had grabbed our interest despite arguably the most average looking box design and basic look of the reed. I was surprised as my initial hopes had not been high.
So, what do the people at Bravo (California) say:
"Our engineered manufacturing process guarantees the consistency every player deserves. We imposed a strict non-toxic manufacturing process in order to protect musicians and workers in our factory, certified by the stringent standards of the European Union."
Good good, another thing that's safe to put in my mouth, not much detail on what it is, but as long as its safe. For this test I actually used a #3. I'm going to get straight to it and say these actually felt in many ways like a normal reed, responded like a normal reed and you get 5 in a box that all play the same. Interestingly they've not gone down the 'buy one reed and make it last 3 months' route and charge the price of a box for a single reed like Legere, Fibracell etc. Rather, you get a box of 5 and to me they all felt pretty consistent, what I can't tell you yet is how long each will last.
I tried the #3 on all mouthpieces and on the B45 in particular it played really well, it felt similar in strength to a hard Rue L'Epic 2.5 or a slightly soft Vandoren V12 #3. The notes I jotted down at the time of the test were: "YES! Nice. Easy to control, clean sound but with depth and good articulation. Too clean? Depends." I like to have a cleanliness and centre to my sound, as long as it still has depth and for me the Bravo felt the 'best in test' on this point. Especially in the nature of how they responded like a normal reed, also it was possible to get right down to pp and up to ff without too much change in the tonal quality.
INTERLUDE: The Sales Stats:
As before in the other blogs looking at the cane reeds we've gone back to our sales records from 1st Oct 2015 to 31st Jan 2016 to look at how the main synthetic clarinet reed sales stack up in comparison to each other. It's worth noting we are counting 1 x box of Plasticover (5 reeds) as 1 unit. This seems fair bearing in mind Fibracell & Legere would say buying 1 of their reeds is equivalent to a box of 'normal' cane reeds. Bravo are not included as they only hit the shop floor end of January.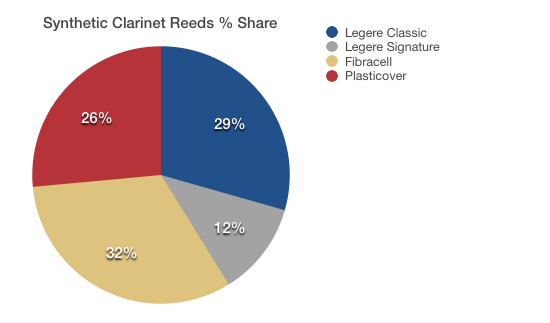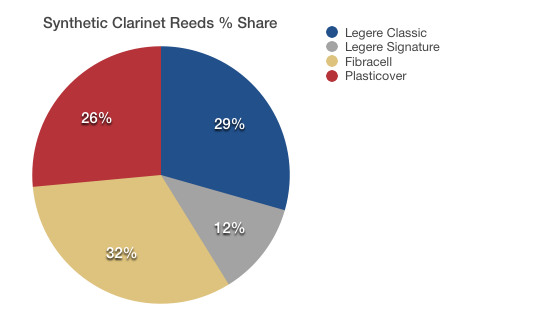 Factors to consider:
The length of time people use these reeds for can vary, I've heard 2 months to 12 months! Arguably you may get through more than x1 box of Plasticover in the time you could get a Legere to last.
Stock an all types and strengths is not always as readily available from suppliers as Vandoren or Rico for example. There may have been down times on out of stock lines in this time period.
Despite my average feelings about the Legere Classic they consistently stand up well in the figures.
Fibracell:
I haven't yet put into context why someone may consider a synthetic reed and this may be a good time to do it. In my experience I hear the following reasons:
Looking for greater consistency
No need to 'break' reeds in, ready to blow straight away
Cheaper in the long run than constantly buying boxes of cane reeds
Uniform sound, immune to temperature & humidity changes
If one of those reasons is ever that you want to double the volume of your sound I introduce you to Fibracell…It's the clarinet equivalent of giving yourself of a performance enhancing steroid! Fibracell (USA) say:
"Fibracell material is a sophisticated composite of aerospace materials designed to precisely duplicate the way Nature constructs reed cane. Very stiff but sound absorbing Aramid fibers are suspended in a light weight resin formulation. Fibracell reeds are sold individually and last up to 6 times longer than cane, making them less expensive to use than cane!"
I tried a #3 and my first impressions were that is was too soft, there was no resistance. Sadly we didn't have a #3.5 or higher in stock at the time of the test. But, it felt extremely lively, articulated very well (no Legere-itis) and it was very consistent in its tone from top to bottom. Whether you like that tone is subjective, I would say if I wanted to get huge projection, maybe in a jazz band, marching band or as some sort of early warning system on the coast I would probably give these a go.
Joking aside, I'd really like to try a harder one to see how that affects it. My feeling is that it won't add the warmth and solid richness I'd hope for from a Rue L'Epic #3.5 but perhaps it would just start to get more resistant and that may kill the fun. That said even on a 5JB Vandoren (very large tip opening) the #3 felt soft, and I'd usually only use a #2 or #2.5 in other brands on that mouthpiece.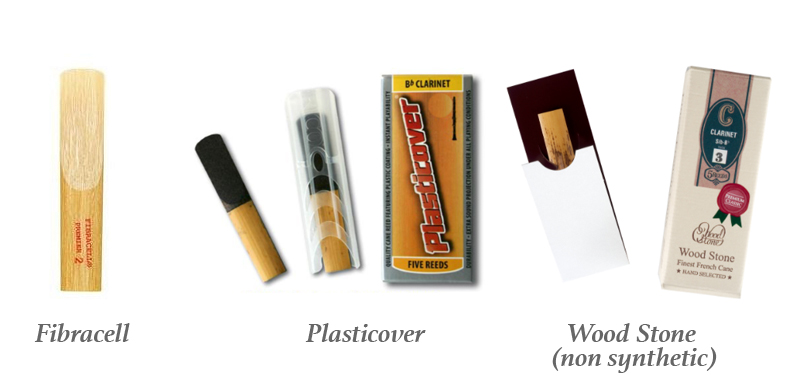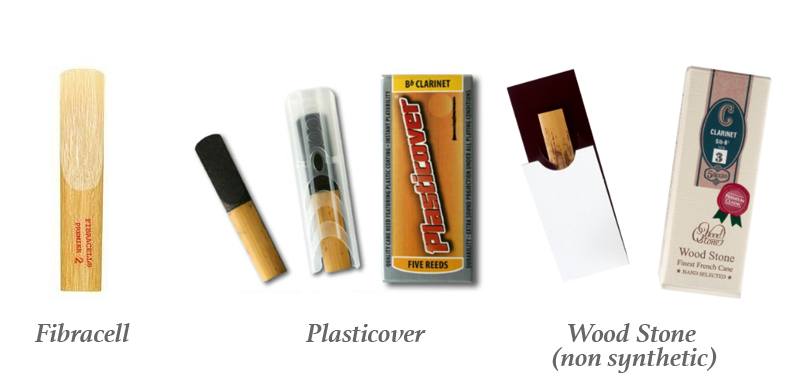 Plasticover:
So, now we're going into a brave new world…part normal reed, part 'synthetic'. Or to be more precise this is how D'Addario Woodwinds describe the Plasticover range (you know D'Addario, the people that OWN Rico brand? If not read this blog):
"Plasticover reeds feature the standard Rico cut (the profile used for the vamped portion of the reed) with a plastic coating, which resists moisture and remains stable in varying weather conditions. This coating results in a bright, projecting tone and offers greater durability and lifespan. Plasticover is a favorite among jazz and pop musicians and also works well in outdoor settings."
As such you won't be surprised to learn that they play very similarly to the normal Rico type reed but with a little extra brilliance and vibrancy. However I've found this is more present in the Plasticover Sax reeds, the added brightness on the clarinet version is minimal for me. These are a good option if you want to retain a more normal cane sound but with some added bite. We've also found them good for people who have minor allergies to the cane reeds as they protect the lips a little but without having to get used to how a fully synthetic reed plays.
'Best of the Rest' Wood Stone Reeds (non-synthetic):
I mentioned in part 2 of 3 that we'd look at synthetic and the 'best of the rest' cane reeds. The main one I'd like to point out to people is definitely these Wood Stone cane reeds. Supplied in a box of 5 they are not cheap, but they have proved to be very popular so far. The consistency is fairly unbeatable, they feature a thick heel and heart with a thin tip, similar to Vandoren Classic Blue Box. The Wood Stone reeds offer a quick response due to the thin tip and a rich and deep sound thanks to the thick heart. French filed, so will suit most Vandoren/Selmer etc mouthpieces. The #2.5 is similar to a V12 #2.5, if anything a tiny bit softer, the #3 jumps up a little and I would say it's similar in strength to a Rue L'Epic #3.
Hand selected from premium quality french cane the Wood Stone reed is meticulously created to the exacting standards of the Wood Stone specialists in Japan. So far I've been getting on very well with the #3's and have found them to have a nice mix of brightness with body. They are currently my clarinet reed of choice.
This concludes our look at the current state of the Clarinet reed market. If you want to check out the previous blogs see the links below, and don't forget to contact us if you have any queries regarding reeds that we can help with.
Part 1 of 3: Vandoren & Gonzalez Clarinet Reeds (click here)
Part 2 of 3: Rico Group (Rico, Rico Royal, Reserve, Grand Concert etc) (click here)
See our range of clarinet reeds (click here)
Author: Sam @ Dawkes
Want more content like this? Sign Up to our regular instrument newsletters, choose your instrument and get info on the latest products, video reviews, blogs, offers, workshop tips and more.
Strength Charts: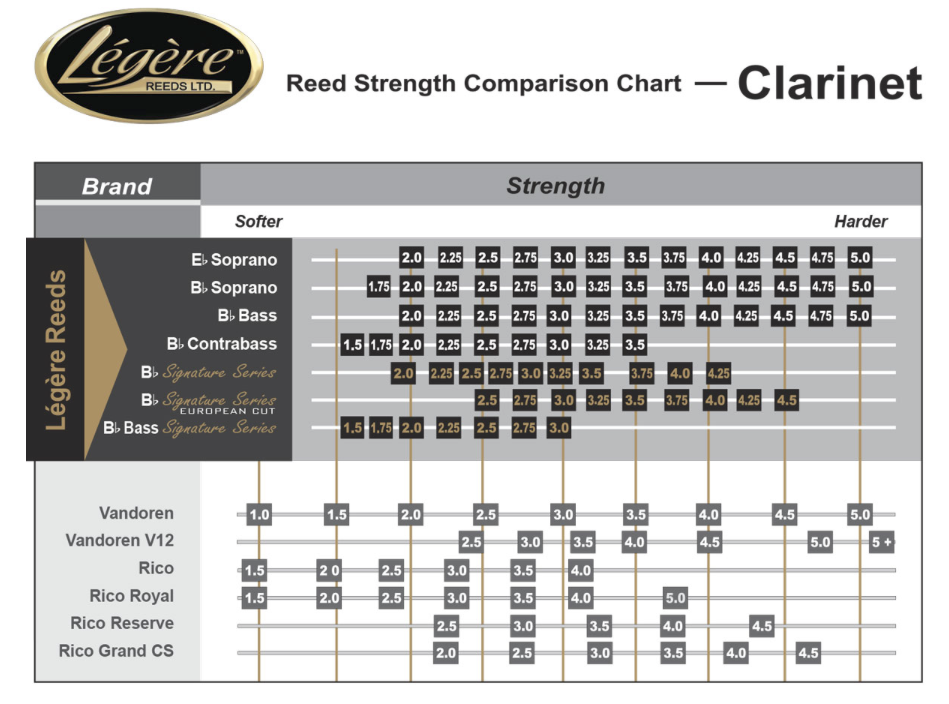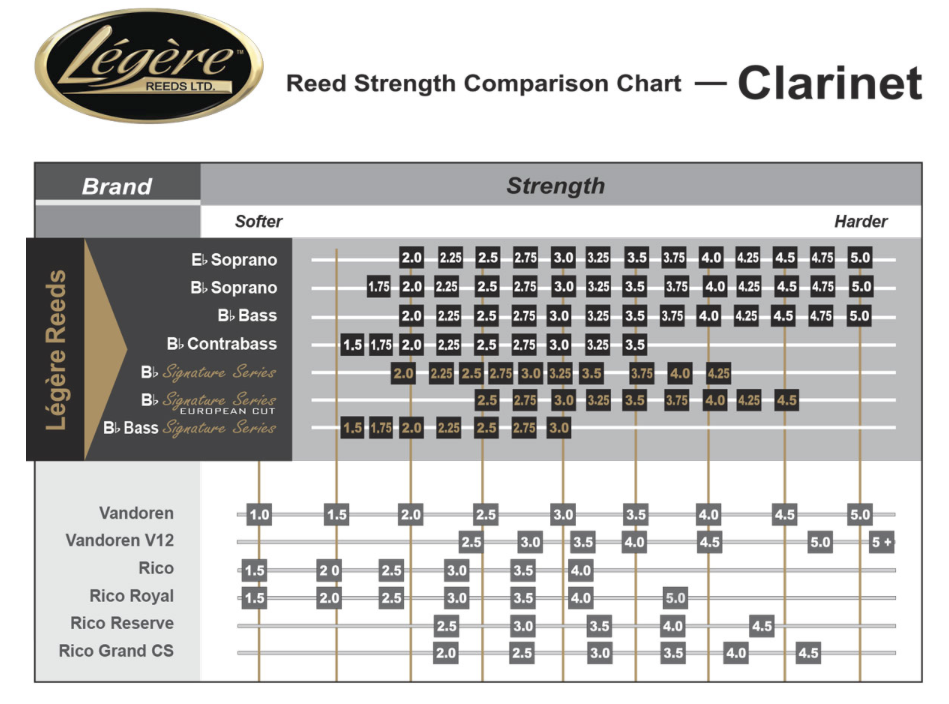 Clarinet Playing Advice – Warming Up (Video 3/3)
23rd April 2019
In the final video of this mini-series, we talk about the importance of warming up. Often overlooked, the warm up should form a strong part of your overall practice time and regime. Nick talks about the books he uses and why it's so crucial to warm up properly, whatever your level and experience.
Clarinet Playing Advice – Alternate Fingerings (Video 2/3)
17th April 2019
This is Part 2 of our Clarinet Playing tips series with Nicholas Carpenter (former Clarinet Principal London Philharmonic Orchestra). In this video we discuss SELECTED (not all!) clarinet alternate fingerings. Including throat Bb, long Bb, second register F# and High G…
Gonzalez Bass & Bb Clarinet Reeds – Daniel Rye
We catch up with Gonzalez Reeds pro player Daniel Rye and discuss why he chooses to use the Gonzalez RC Bass Clarinet reeds and the FOF Bb Clarinet reeds.
Clarinet Playing Advice – Practice Tips (Video 1/3)
9th April 2019
In the first of a series of three videos we look at some important points around efficient clarinet practice. With the help of top pro-player Nick Carpenter (former principal clarinet with London Philharmonic Orchestra) we discuss the importance of practice and some helpful tips and suggestions for how to practice efficiently…
Workshop Feature: Making a Bass Clarinet
28th February 2019
We're very lucky to have a unique team of experts in our Woodwind Workshop. Their skills cover everything Woodwind & Brass related, and we want to share some of their stories with you…
In this blog, we talk to Ana who joined us in 2016 after receiving her BA Hons in Musical Instrument Craft (Woodwind Making & Repair) from Newark Campus (Lincoln College) – the leading Repair training centre in the UK. This is the story of her Bass Clarinet, yes, the one she actually made from scratch!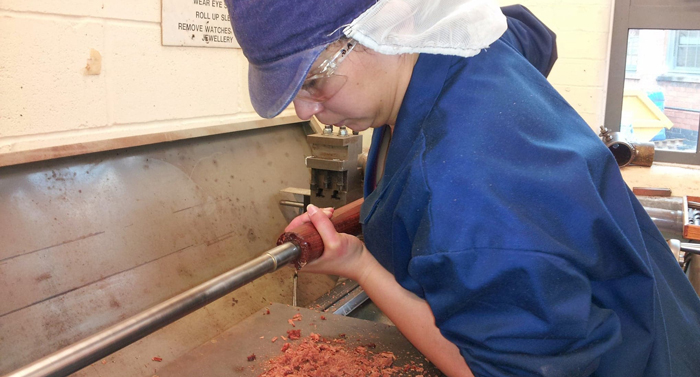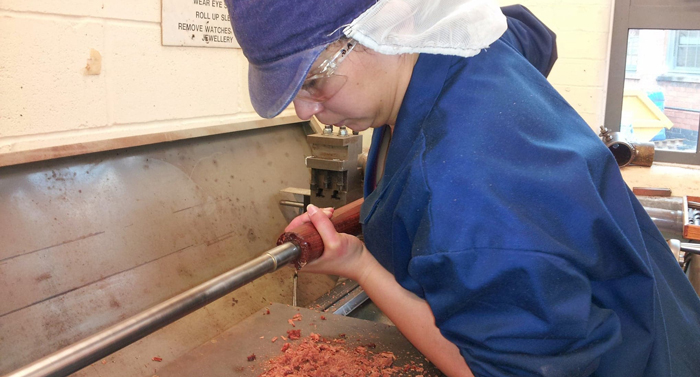 Low C Bass Clarinets – Buffet vs Selmer
27th September 2018


The Bass Clarinet is quite simply a majestic instrument in many ways. If you've never seen a low C professional model it's a piece of engineering and natural beauty. The elegant grenadilla joints filled with keywork make it look mesmerisingly complicated! However, with patience and practice the Bass can be a very expressive and versatile instrument in Orchestral and Jazz situations.
Whilst there are a few options in the market, including Yamaha and Uebel, the main choice for most players looking for a low C comes down to Buffet vs Selmer. We wanted to take a quick look at some of the models and differences with this blog…
Meet the Team – Ana (Repair Dept)
16th August 2018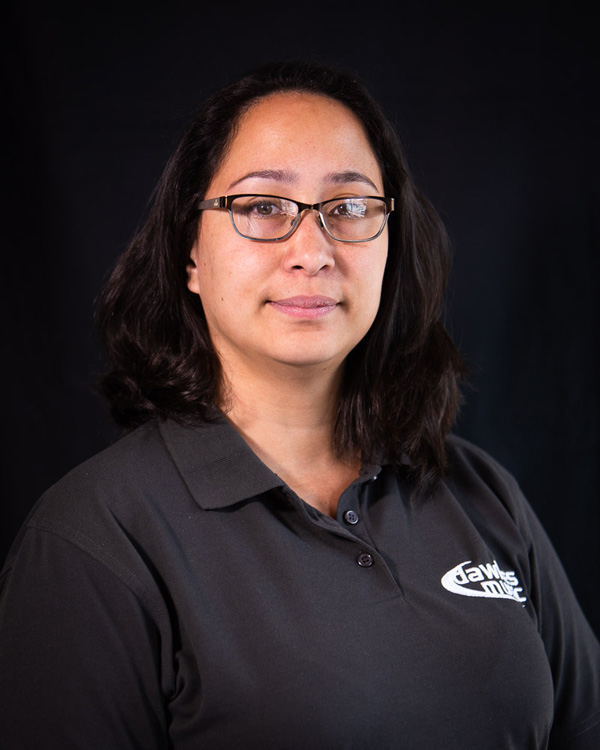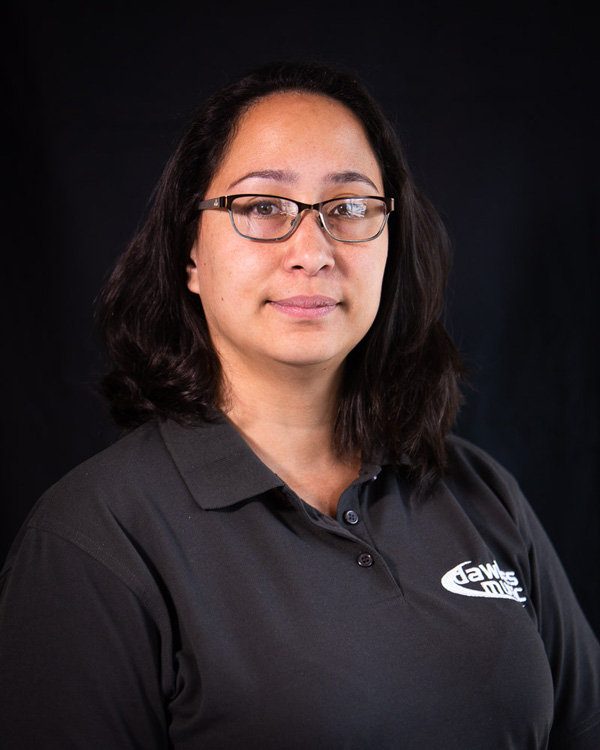 About Ana:
Hi, I'm Ana! I moved from Lisbon, Portugal to England to study a 3 year Woodwind Instrument Making and Repair Course at Newark College. This is an internationally known course that is recognised and valued among the industry. I believe for that reason I was accepted to join the team at Dawkes Music Workshop. Also the passion I bring to put my knowledge and skills into each repair.
REPAIR CAM – Clarinet RePad (Ana)
31st May 2018
We wanted to take you behind the scenes in our Workshop. Here, Ana shows various stages of a Clarinet RePad in action. Normally this is a relatively straight forward job with modern instruments. However it still requires a good amount of skill in both the technical precision and in time management. We want to do a great job and keep the cost affordable for the customer.
5% OFF – Top 10 Clarinets Offer
6th March 2018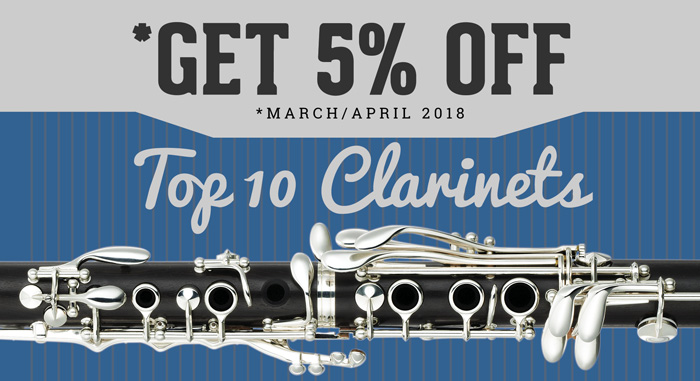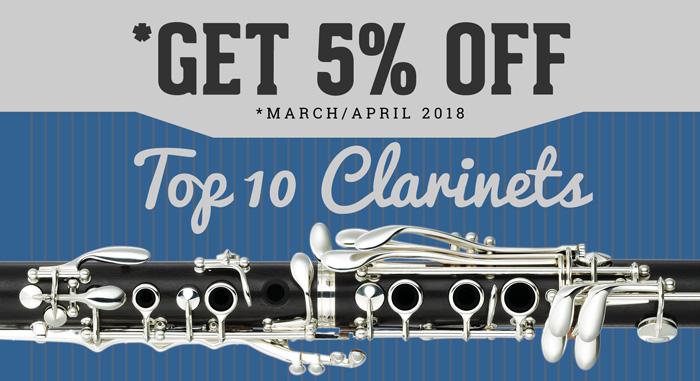 We're delighted to be offering an extra 5% discount off our Top 10 Clarinet models until April 30th, 2018. There is limited stock available so don't miss this chance to grab a bargain for either a beginner, upgrader or pro player – we've got something for everyone.
Artie Shaw – The Last, the Very Last, the Final Gramercies
8th December 2017
Join jazz aficionado Peter Gardner as he discusses the excellent late recording work of clarinettist Artie Shaw…
It wasn't until about twenty years ago that I realised that such marvellous recordings existed.  I was in a large bookshop in the north of England and I had been told the bookshop also stocked some jazz CDs.  As I recall, there weren't too many jazz CDs there and most seemed to be by John Coltrane and Miles Davis. But somewhere near the end of the jazz shelves, perhaps between Rollins and Tatum, I came across a double CD whose attention-grabbing title had the words '…The Last Recordings Rare and Unreleased'.
Reed Dr – Event (Sat 13th May, 2017)
17th May 2017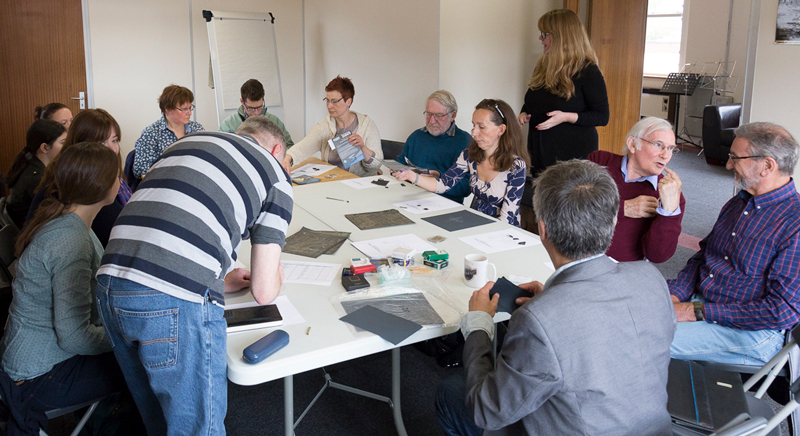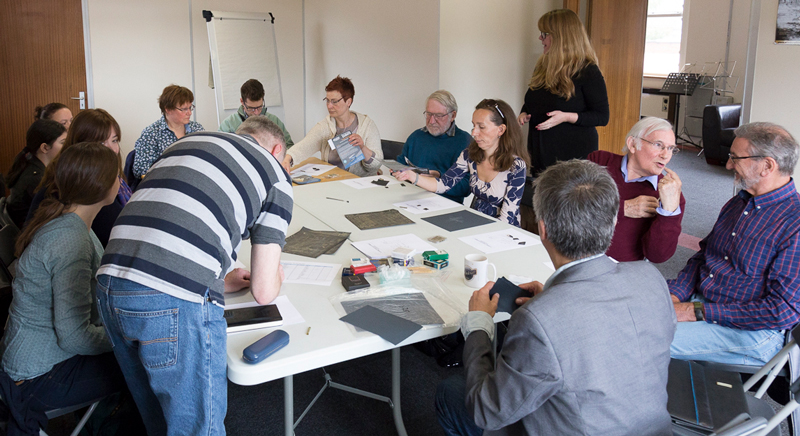 We were delighted to welcome Anthony Pike to the shop on Saturday to host our 'Reed Dr' event. Anthony is a long established professional player who has taken a hands on approach to adjusting and maximising each reed he uses. We held two sessions due to the demand and both were informative and engaging for all involved.
Benny's Tales
19th April 2017
Join Jazz aficionado Peter Gardner as he explores the great Benny Goodman… 
It has become part of jazz folklore that once upon a time in a Chicago slum, shortly after the end of the First World War, a desperately poor Jewish father, who had emigrated to America from Eastern Europe, decided that some of his children might benefit from learning to play musical instruments.  On hearing that a nearby synagogue ran a band for boys, the father took three of his twelve children to meet the synagogue's band master.
Squeaking? Blame the mouthpiece??
13th January 2017
Post Author: Prof. Anton Weinberg (www.antonweinberg.com)
I am always concerned when teachers and players assume that squeaks on a mouthpiece are caused by the facing being crooked. Yes indeed, it might be a possibility, however my research over many years has found that a great majority of the mouthpieces used by clarinetists that we admire are indeed crooked.
5 Minutes with…Andrew Marriner (Principal Clarinet LSO)
29th November 2016
'Bagpipe Lung' – Cleaning Care Advice & Gear for Wind Instruments
23rd August 2016
Many of you will have seen the recent article and report warning players of so-called 'bagpipe lung' infections. So, what's the truth behind the situation and what can you do to ensure you keep your instrument clean and safe…
New Buffet Clarinets – Launch on Saturday May 28th…
12th May 2016
The New Buffet 'Tradition' Professional Model:
The new Tradition has been inspired by a pre-1950s design while taking into account the needs of modern musical repertoire and performance practice, this brand new cylindrical bore compliments the R13 and RC bore families, adding a new acoustic dimension to the Buffet offerings.
Featuring a cylindrical bore design, the new clarinet harkens back to the purity of sound produced by the BC20, with a tone hole placement inspired by the Tosca design. The result is an instrument that presents a clear, focused, rich sound suitable for any acoustic environment and an even scale for consistent intonation throughout all registers.
Eddie Daniels pt.3: Choosing an Instrument…
27th April 2016
Join virtuoso clarinettist Eddie Daniels as he discusses how to choose an instrument…
Eddie Daniels pt.2: Jazz Phrasing…
21st April 2016
We hope you all enjoyed Part.1 (It's all about the blues), now you've got at least a few notes going on in a more blues or jazz feel let's think about how we can phrase them in a jazzier way…
Eddie Daniels pt.1: It's all about the Blues…
13th April 2016
Sometimes it's important to get inspiration from other players, re-connect us with why we play and the great benefits it can give us in life.
NEW Jupiter Beginner Clarinet…What's in a name?!
28th January 2016
I mentioned in a recent article that Yamaha were often guilty of using Roman numerals to denote new models, i.e. YCL-CXIII. Seemingly Jupiter have a slightly different affliction and that is to put S, Q, FQ or QO and all sorts of letters after a model when they change it. It can be both confusing and a bit misleading as sometimes the change is very minor (i.e. it's just in a new case) and other times it can be a full instrument re-design.
NEW Selmer Privilege Clarinet…
25th January 2016
It's arguably the greatest time ever to be looking for a new professional wooden clarinet, there are simply loads of wonderful choices. In fact whilst discussing this exact topic with a colleague the other day it was noted that if you can't find a great instrument now then it's probably time to try playing another instrument, or take up something equally lucrative such as Hungarian stamp collecting…
Rico Jazz Select Reed Re-Branding & Reed Tips…
4th January 2016
It's amazing to think that the D'Addario company bought out Rico back in 2004 yet the confusion of branding cropped up again recently and so we wanted to take this opportunity to update all Clarinet & Sax players of the most recent reed box packaging changes on Jazz Select & Reserve reeds in particular to avoid any confusion and to discuss what a re-brand can do to us single reed players minds!…
The Uebel Emperior Bass Clarinet is a serious competitor!
29th December 2015
The Uebel Emperior is a fantastic new addition to the professional Bass Clarinet range.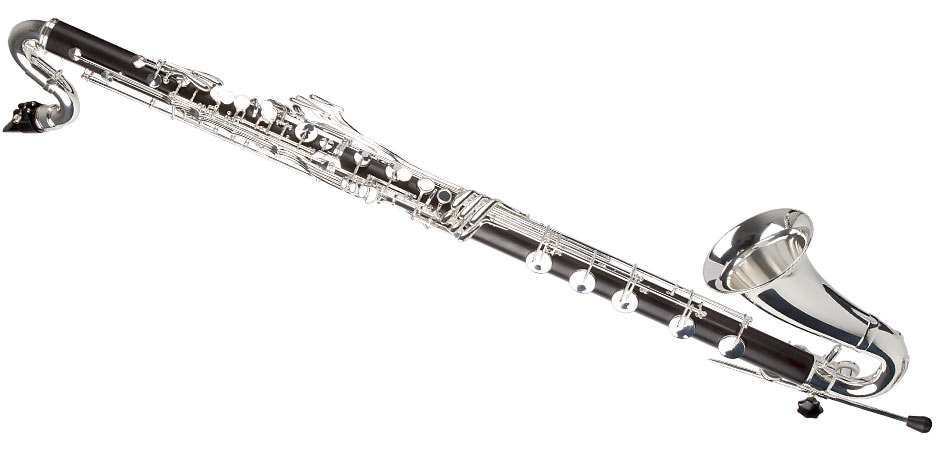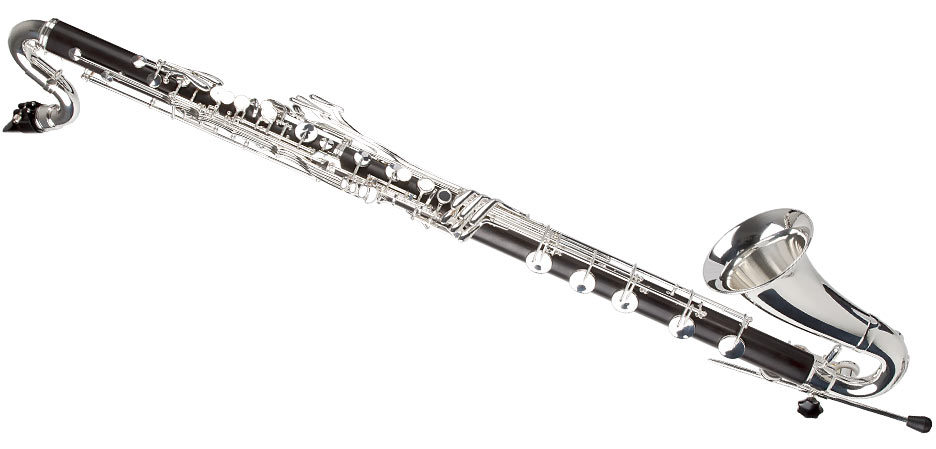 "The Uebel bass clarinet is a fantastic and much needed addition to the bass clarinet market that compares favourably with it's competitors. It plays extremely well and is a reliable alternative for players looking for a high quality instrument at an affordable price." Sarah Watts, B
ritish bass clarinet specialist, teacher of bass clarinet at Royal Northern College of Music.
Have you tried D'Addario Reserve Reeds?
4th December 2015


Acclaimed for their unrivalled consistency and ease of response, D'Addario Reserve reeds are fast becoming a favourite amongst the UK's top orchestral players.
Introducing… Dawkes Music Reed Selection Packs
29th August 2015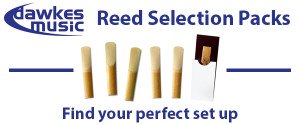 As fellow clarinettists, here at Dawkes we understand how important it is to find the right set-up.
Workshop Tips: How we fix clarinet cracks
23rd July 2015
BEFORE: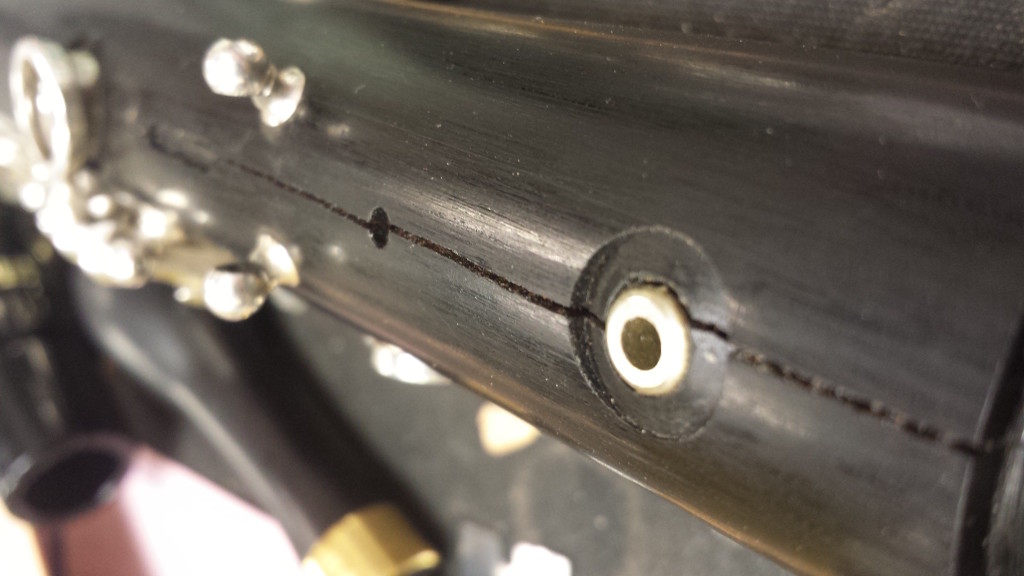 This Buffet R13 came into our workshop with an enormous crack in the top joint, running through the speaker tube and into the thumb bush. Miraculously, the crack had not travelled through into the bore of the instrument, so we were able to fill and secure the crack using wood powder, glue and a lot of patience.
Buffet R13 vs Buffet RC – Which to Choose
30th January 2014
For many years the Buffet range of clarinets has been quite dominant in the upgrade and professional clarinet market. Whilst the competition has certainly come on strong in the last few years (Bliss & Yamaha in the mid range and Selmer & Yamaha CSG in the pro range) it's fair to say that for many players and teachers the Buffet is still first on the list to start the comparisons.
Intermediate Clarinets – Sound Clip Tests
28th November 2013
We help lots of customers coming to the store (or mail order) choose an 'upgrade' clarinet. Often we're asked "what are the differences?" – Well there are often many technical differences to do with the internal bore shape and size of the clarinet, the wood quality and how it is treated, plus multiple manufacturing and quality control differences. However, what it comes down to is the sound, we only stock models that we feel are good enough to deserve your hard earned investment, and as such we encourage players to play-test the instrument themselves to determine what's best.
Rico X10E Bb Clarinet Mouthpiece – Launch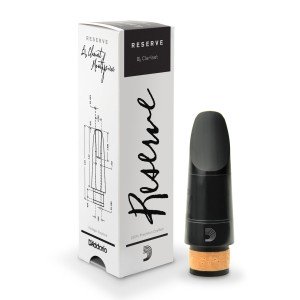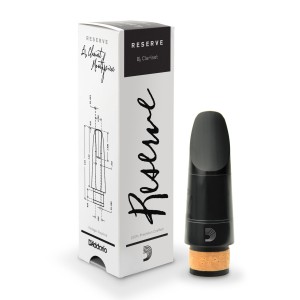 Rico have certainly 'rocked the boat' in the clarinet mouthpiece world since the introduction of their Reserve Range. The initial range consisted of the X0, X5 and X10. Featuring advanced modern manufacturing techniques coupled with vintage mouthpiece designs the Reserve Range offers a dark, rich, centred tone that is easy to play and 'reed friendly'. After some touring of Europe with Ricos product specialists they felt there was a requirement for something a little different/extra for players in our area, thus the release of the X10E.
Julian Bliss visit to Dawkes Music
30th October 2013
For those of you that have been to Dawkes you know we have a big shop area, but now we've converted our previously 'unseen by the public' front building (maybe we need a better name for this area!) into a spacious teaching and master-class/clinic suite. The front couple of rooms are taken up by our MyMusic adult teaching service and that leaves a larger room for events and ensemble rehearsals etc. Well, in true Dawkes style we thought let's give this room a little launch so to speak and invite arguably the most well regarded young clarinettist the UK has produced for many a year…Julian Bliss.
Workshop Tips – Clarinet Squeaking? Throat A key screw adjust
Hi All, just a little quick top tip from our workshop to get you out of squeaky problems on your clarinet. Of course many things can cause issues with your instrument which is why we recommend keeping it regularly serviced, but this little tip may get you or a pupil out of trouble!
Clarinet Ligatures
22nd June 2012
'The Ligature for me – The Bois'
 Michaela Bell, Woodwind Teacher; Berkshire
Clarinet set up: Selmer 10S Bb clarinet, Zenith M1 mouthpiece, Bois Ligature, Vandoren 56 Rue Lepic reeds.

When looking for a new ligature for my Zenith M1 mouthpiece, I tried a variety of different brands, styles and materials but found that the Bois did exactly what I wanted from a ligature, and I haven't looked back.
Clarinet Accessory Reviews – Bore Oil & Pullthrough
19th May 2012
Michaela Bell; Woodwind Teacher, Berkshire
I recently bought a secondhand Selmer 10S clarinet from Dawkes, which I had kept my eye on as soon as it came into the shop! This instrument was made some time between 1978-9 (so it is approximately a decade older than I am!).  Although it is in immaculate condition, (especially after the workshop had got their magic hands on it), I was concerned that due to its age, the bore might be prone to drying out and in need of some TLC. In the past, I have treated my oboe and Cor Anglais with bore oil, but this has led to problems with sticky pads and I wasn't entirely happy with the results, so I was a little reluctant to try that particular brand of bore oil again.
New Yamaha YCL-CSGIII… move over Buffet R13?
18th August 2011
Sam, Woodwind Dept: Yamaha Pro Clarinets have always sold steadily but we must be under no illusions, if you look at the stats for clarinet sales (over the last 10 years) around the £2000 mark the Buffet R13 stands head and shoulders above the rest, with its brother the Buffet RC usually coming in 2nd place. Of course I refer to Dawkes Music stats primarily and there could be historic reasons for this R13 loyalty from customers and teachers, BUT, if you compare the UK wide sales stats on Buffet vs Yamaha vs Selmer vs Leblanc (there are a couple of others but the numbers sold are so insignificant they're not worth mentioning) the numbers of Buffet sold are miles ahead of the others.  Before I get to the NEW Yamaha CSGIII it's good to think about this R13 phenomenon because we must understand why it's kept it's place at the top of the tree, no other instrument I can think of has done this. For example Yamaha YAS62 Alto Saxes used to outsell others by far but the last 10 years has seen the rise of Yanagisawa, Mauriat, Cannonball etc and the 62 dominance has been hit. There aren't any flutes that consistently outperform others by such a margin either, nor Trumpet, or Trombone etc etc.
Vandoren CL4 and CL5 Clarinet Mouthpieces – NEW!
10th May 2011
VANDOREN CLARINET MOUTHPIECES CL4 AND CL5
The new Vandoren CL4 and CL5 clarinet mouthpieces arrived with us today. We passed them to our mouthpiece designer and Woodwind consultant Prof Anton Weinberg for a review:
Selmer Paris – My French Love Affair…
14th February 2011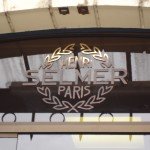 Selmer – Saxophones and Clarinets
So, Valentines Day 2011 comes around and arriving on our doorstep is a new delivery of Selmer Paris Saxophones and Clarinets. I've been selling Selmer personally for the last 13 years and it's fair to say it's been a bumpy time with various ups and downs…
Buffet B12 Clarinet – Celebrating Its Heritage
24th April 2010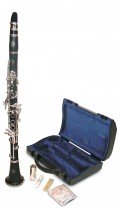 The Buffet B12 has, for as many years as I can remember, been THE student clarinet that we all refer to as the industry standard. The recent passing through our hands of one of the limited edition clear perspex models got us thinking that it may be time to pay tribute to this great instrument and its heritage.
Yesterday Buffet R13's – Today…a Tarogato!
20th April 2010
Just received a beautiful blood red looking soprano sax, which was not a soprano sax but, of course, a Tarogato. The owner needs me to make a mouthpiece for it, which roughly resembles a
clarinet mouthpiece
, as it fits into the instrument and not over it similar to the soprano. However, what is a Tarogato I can hear you asking? Originally a Hungarian/ Rumanian instrument steeped in folk law and when played with its original double reed certainly frightened the hell out of ones enemy. However, a revival of folk instruments by Hungarian musicians about 1890 saw it changed to using a mouthpiece and single reed, thus producing a much warmer sound without the 'serial killers' character.
Ton Kooiman Clarinet Thumbrest
7th April 2010
A lot of people have difficulty holding their Clarinet.  After playing a while, it can cause discomfort to the thumb.