Clarinet Tips | Warm Up Exercise
21st April 2020
As part of our #CreateInspireSupport content we're delighted to bring you the first of a series of Clarinet videos from top UK player Peter Cigleris, supported by Backun Clarinets.
In this first video, Peter demonstrates a warm up using intervals on the clarinet. All designed to get your air flowing, your lips flexible and your instrument warmed up.
---
Why Is This Useful?
This exercise is a great way to start your practice. Developing an even tone across a wide range of the instrument will help your overall sound emission when playing repertoire. By its nature, the Clarinet has 'strong' and 'weak' areas tonally so by developing an even sound at all extremes your playing will become more fluid.
Work on supporting the air at all levels. Forget about high/low, just concentrate on a solid and constant supply of supported air. In theory this is a long note exercise but it usefully covers all 3 main 'ranges' of the instrument.
Always think about the tonal quality from the lowest note to the highest. Try the exercise Legato and with a metronome at 60bpm. The first 3 examples are shown below with the starting note circled. Work up from there chromatically until you run out of range!
---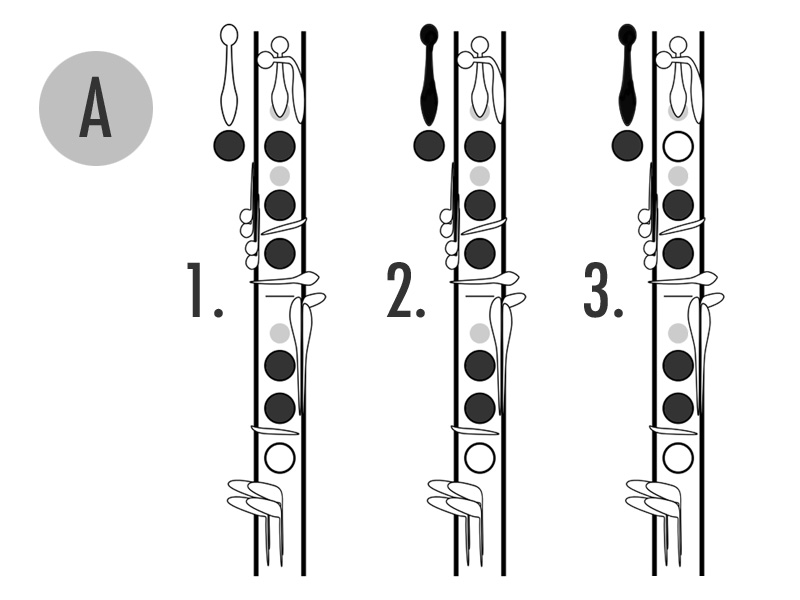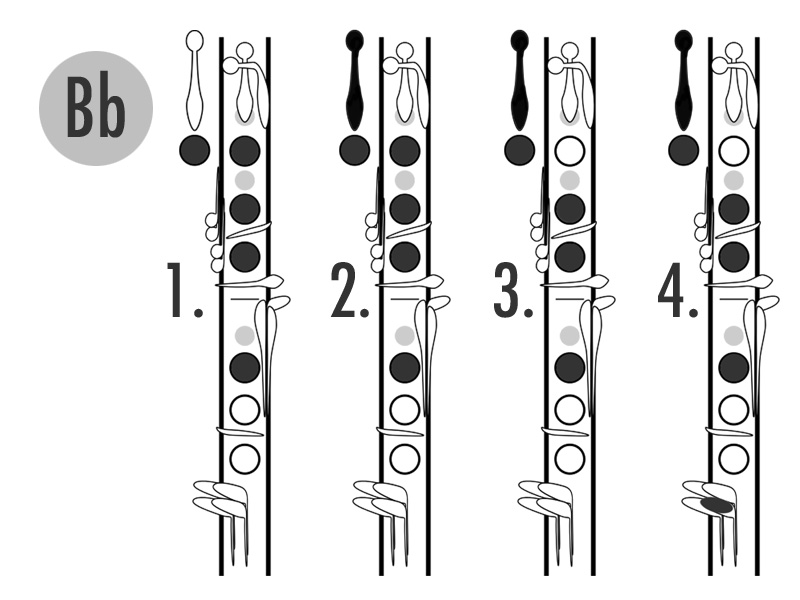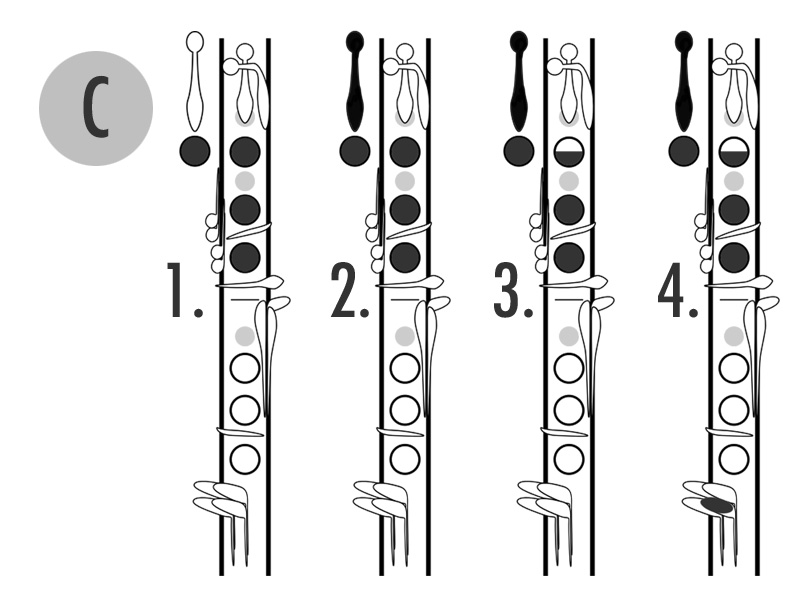 About Peter Cigleris
Peter studied at the Birmingham Conservatoire from 1997 where his professors were Michael Harris and Colin Parr. Whilst at the Conservatoire, Peter won the prestigious John Ireland Chamber music award with a performance of that composer's Fantasy Sonata. He was also awarded a place on the City of Birmingham Symphony Orchestra Training Scheme.
At the Conservatoire Peter performed numerous concertos with the college's ensembles, he also developed an interest in early clarinets, which led to a performance with the Conservatoire's Baroque Capelle Orchestra with the Chalumeau Concerto by Fasch.
Peter went on to graduate from the Royal College of Music in 2002 with a PGDip. There his professors were Janet Hilton, Richard Hosford, Robert Hill and Tim Lines. During the summer of that year, Peter was awarded the Prix de Fossat and was invited to France to perform for Her Majesty the Queen of Denmark at a private reception.
As soloist he has performed in many venues across the UK and Europe and premiered several new works for the instrument as well as giving performances of concertos by Mozart, Weber, Finzi and Arnold to name a few.
Peter uses Backun MoBa Clarinets, available here. Visit Peter's Website: petercigleris.com
---
*Want more tips and tricks like this? SIGN UP to our Newsletter and choose your instrument and preferences to receive more.