From the Bench: Scraping Tools
4th March 2021
Our 'From the Bench' series is brought to you by the workshop team at Dawkes. In each blog they explain why they find certain tools useful and how they commonly use them as technicians. This time, Abi talks to us about scrapers for Wind & Brass instruments…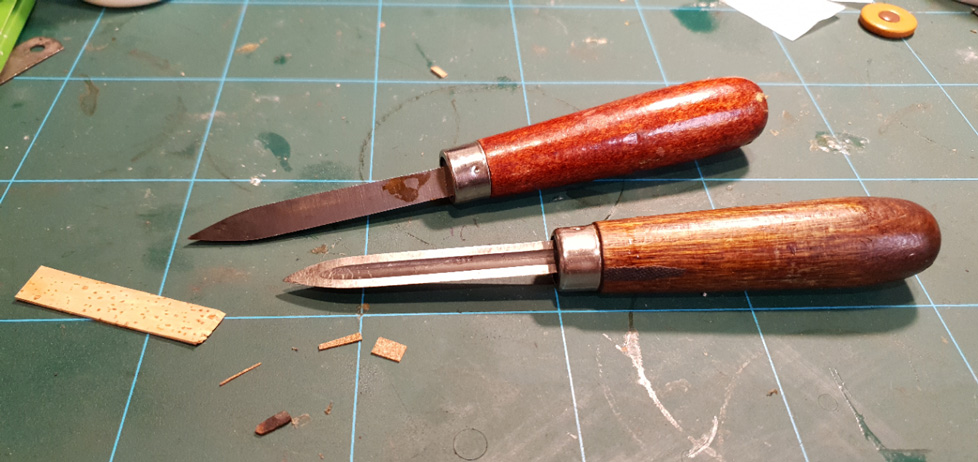 (more…)
Bench Review: UltiMax Pivot & Roller Lubricant
27th January 2021
In this latest 'Bench Review' from Abi in our Workshop Team we check out the Ultimax Pivot and Roller Lubricant from MusicMedic…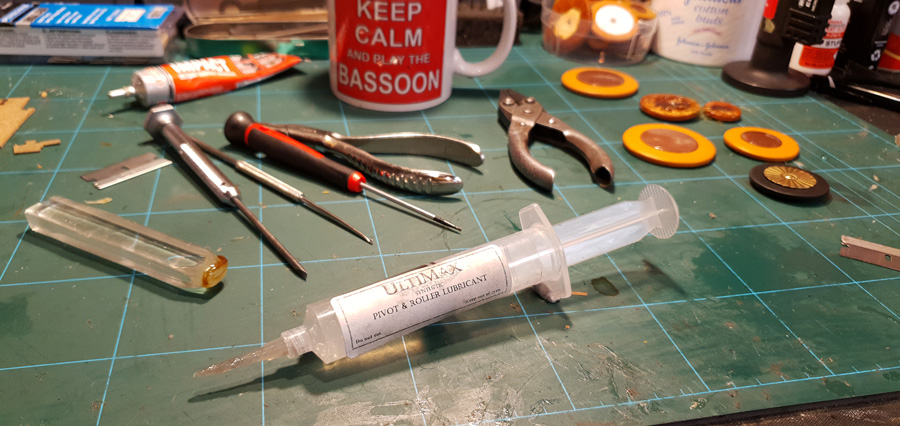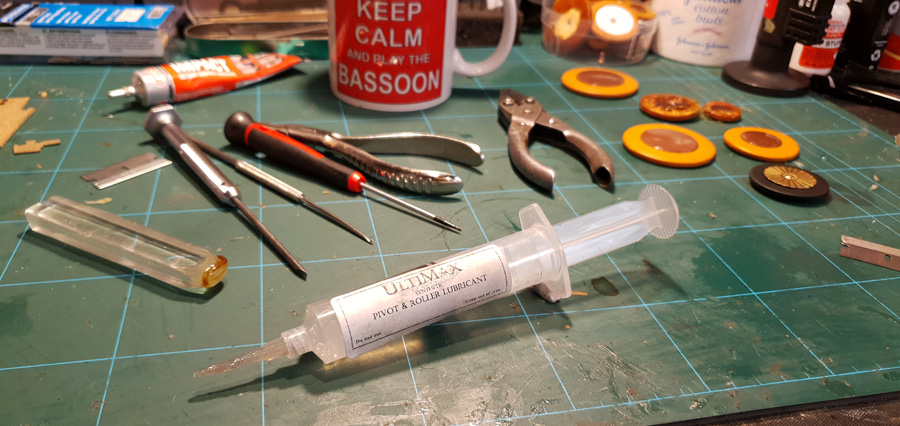 (more…)
Silver Polishing Options
28th April 2020
As Repair Technicians, or indeed as players, it's important that we can maintain and refresh the silver plating on our instruments. Unsightly tarnish can slowly develop and become very stubborn to remove. In this blog & video we check out the best options for cleaning and polishing Silver Plate…
(more…)
REPAIR CAM: Axial Flow Valve Disassembly – Bass Trombone
17th April 2019
Join Abi in our workshop as she takes apart an Axial Flow valve system on a Bass Trombone. These Axial Flow valves are different to the standard rotor valve system. Abi discusses some of these differences, and also the modularity of this particular model.
Meet the Team – Jocelyn (Repair Dept)
16th August 2018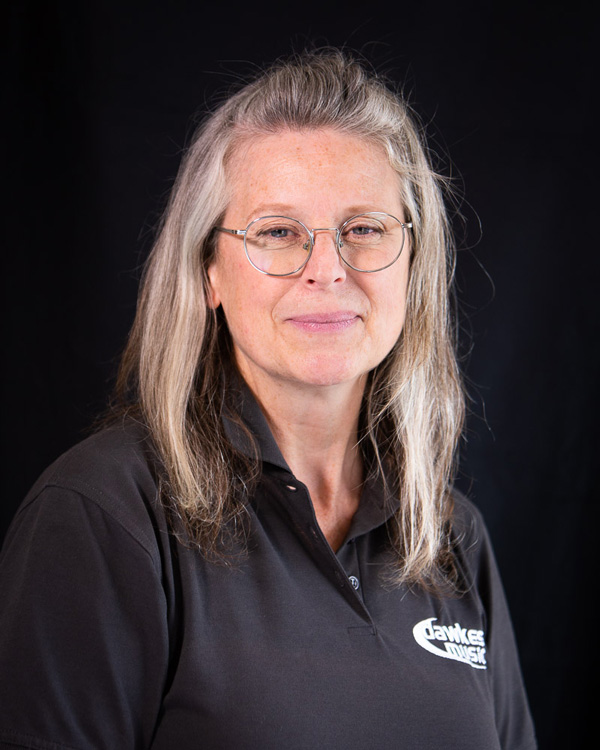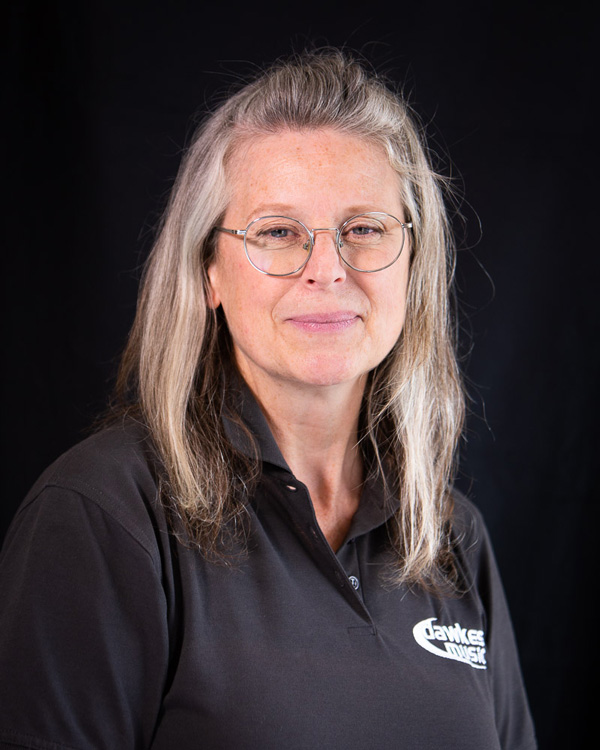 About Jocelyn:
Hi, I'm Jocelyn, one of the Repair Technicians at Dawkes. I work on both woodwind and brass instruments.
Brass Players – Valve Oil Guide
2nd August 2018
For brass players, especially new ones, one of the most-asked questions regarding accessories is about valve oils and lubrications. It has been a couple of years since the new CLP (Classification Labelling and Packaging) rules were brought in which affected all the regulations around bottling and caused some supply issues with certain brands. So, it is high time we rounded up all of the valve oil that is currently available, examine the top sellers and look forward to a returning old favourite…
Remarkable Repairs
23rd March 2018
Here at Dawkes, we are lucky to say that our business thrives on the strength of not only our friendly sales team but also our technically qualified repairers in our onsite workshop. We employ more qualified brass and woodwind repairers than any business in the UK, and are proud of our legacy built by Jack Dawkes back in the 1960's from a shed in his back garden.
Trumpet Re-Lacquering in the Dawkes Music Workshop
22nd December 2015
This Bach Stradivarius Trumpet has had a new leadpipe fitted as the red rot on the underside rendered it un-preppable for relacquer.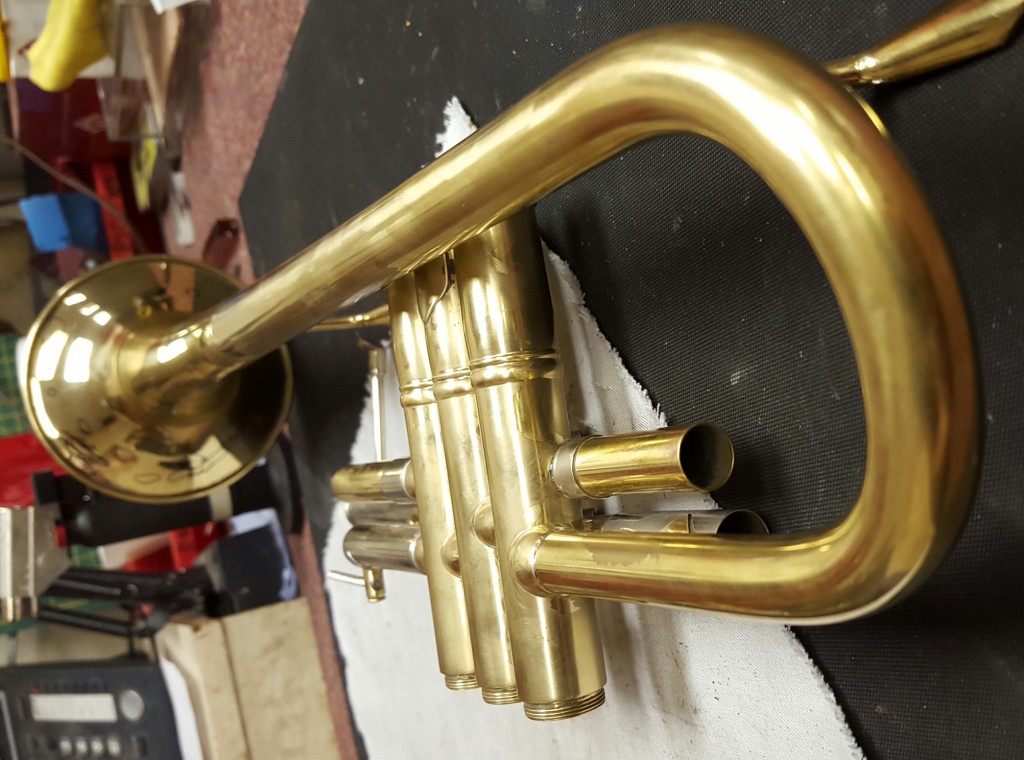 If metal is too rotten, it will not be able to withstand the invasive filing, sanding and pressure of the re-surfacing work. During the preparation of the surface, all dents and scratches have to be removed and the metal is filed and polished to a mirror finish. This is the most important stage as any remaining imperfections will show up tenfold under new lacquer.
Restoration in the Dawkes Music Workshop
27th November 2015
Sunniva, one of our dedicated workshop repairers, was so happy with one of her latest restoration jobs she shared it on her personal blog. She did such a great job on this J. Higham cornet we thought the internet deserved to see this beauty.
National Association of Musical Instrument Repairers Hold AGM at Dawkes
9th November 2015
The National Association of Musical Instrument Repairers (NAMIR) held their Annual General Meeting at Dawkes Music on Sunday 1st November. Some of our repairers and spare parts experts attended and let us know what happened.
Abi in Uganda…supporting Brass for Africa
20th February 2014
Abi's diary inputs from her trip to Uganda to help set-up a repair workshop for the Brass for Africa charity:
Trumpet DIY Repair Tips – Broken Waterkey spring
19th February 2014
Problem: Waterkey spring has broken!
This minor problem is easily repairable, all that is required is the correct parts, possibly a tool and some patience. It may not seem like a minor problem at the time, as the instrument will no longer be airtight and it will squeak and be wildly uncontrollable. Firstly identify the broken spring, and there can often be more than one. The water key will be flapping and have no tension to it.
Trumpet DIY Repair Tips – Stuck Mouthpiece
29th January 2014
PROBLEM: MOUTHPIECE IS STUCK
This is a problem for pretty much all brass players at one time or another. It can be caused by a dirty mouthpiece shank, or dirt in the mouthpiece receiver. It can also be caused by the mouthpiece taking a knock and getting shunted a little too far into the receiver. Depending on how stuck the mouthpiece has become, this is a repair you can attempt at home, but can often require a repair technician.
Ultra Pure Valve Oil
20th July 2012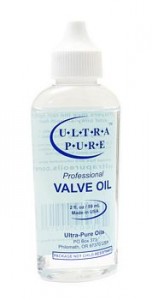 Endorsed by some really big names; Wynton Marsalis, Alison Balsom, Arturo Sandoval our very own Matt Sanders to name but a few! ULTRA Pure oil is a new type of synthetic oil. It is non-toxic and odourless making it the perfect choice for younger players, there is also no trace of the nasty "taste" some oils leave inside the instrument.
Brass Instrument Repairs – The Weird and Wonderful!
28th April 2010
Here at Dawkes we get a broad range of brass instruments coming to our workshops for repair and improvement. Two instruments have been in recently that caught our eye and are certainly worthy of wider mention. Firstly we had a request by a football mad Trombonist: He wanted his Bach 36 Strad Trombone relacquered in the colours of his beloved West Ham Utd (good job they stayed up – ed), so always keen for a challenge we worked with the relacquering team to match the colours faithfully. (more…)