Meet the Team – Jocelyn (Repair Dept)
16th August 2018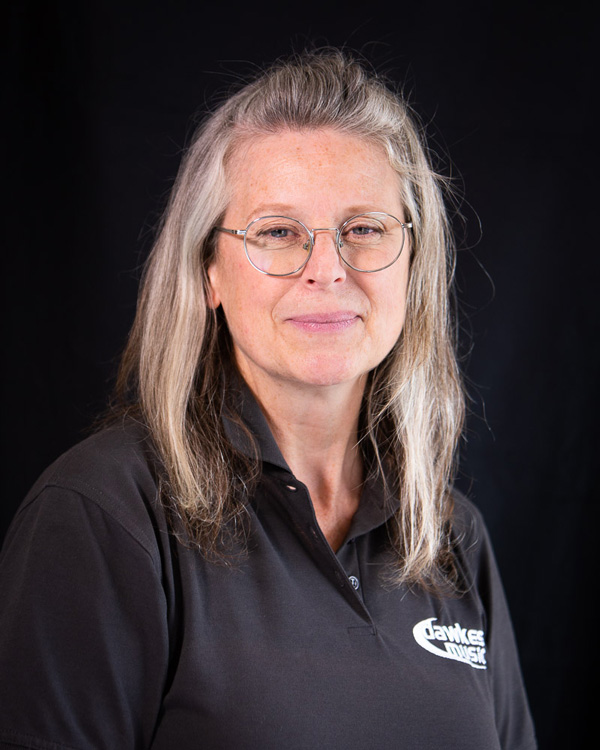 About Jocelyn:
Hi, I'm Jocelyn, one of the Repair Technicians at Dawkes. I work on both woodwind and brass instruments.
For as long as I can remember I've always wanted to figure out how instruments work and fix them when they go wrong. After a long career as an accountant in the publishing industry, I decided it was time to pursue my dream. With an eye for detail and meticulousness already in the bag, I trained as a woodwind technician at South Thames College. I joined the Dawkes Workshop team in spring 2014 near the end of my studies. At this point I'd already attained professional membership of the National Association of Musical Instrument Repairers (NAMIR).
I learned everything I know about brass repair at Dawkes from the esteemed Abi Taylor. So now, I'm confident to tackle anything which comes our way. I am tenacious and I approach each job with tremendous will and focus. I love the satisfaction of turning an instrument with issues into something which plays beautifully, and I love to see a happy customer.
Instruments are meant to make music, they are expensive and precious things. I don't want anyone to think they're not a good enough player, when it's their instrument which is letting them down. The vast majority of instruments we see only need an economically-viable repair to get them playing excellently again. I'm proud to be part of a team dedicated to keeping music alive.
I have played the flute since childhood and since joining Dawkes I have taken grades in both clarinet and oboe. However my eyes are always set on the next challenge; something brass next. I enjoy the binocularly-aided hobbies of opera-going and bird-watching. I also belong to a choir and play whichever instrument is required in a local wind ensemble.
---
Here's Jocelyn in action in our 'Flute Set-Up' video…ok, here's her hands at least!!