Trumpet
Brass Players – Valve Oil Guide
For brass players, especially new ones, one of the most-asked questions regarding accessories is about valve oils and lubrications. It has been a couple of years since the new CLP (Classification Labelling and Packaging) rules were brought in which affected all the regulations around bottling and caused some supply issues with certain brands. So, it is high time we rounded up all of the valve oil that is currently available, examine the top sellers and look forward to a returning old favourite…
Yamaha Trumpet Offers – December 2017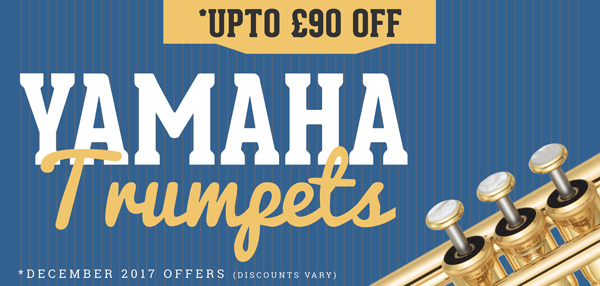 We have some exclusive offers on the full Yamaha Trumpet range throughout December 2017. Check out the codes, discounts and more info below:
Code: TRUMPET40 – Get £40 off any Yamaha 2/3/4 Series Trumpet
Code: TRUMPET65 – Get £65 off any Yamaha 5/6 Series Trumpet
Code: TRUMPET90 – Get £90 off any Yamaha 8/9 Series Trumpet
'Bagpipe Lung' – Cleaning Care Advice & Gear for Wind Instruments
Many of you will have seen the recent article and report warning players of so-called 'bagpipe lung' infections. So, what's the truth behind the situation and what can you do to ensure you keep your instrument clean and safe…
Trumpet Re-Lacquering in the Dawkes Music Workshop
This Bach Stradivarius Trumpet has had a new leadpipe fitted as the red rot on the underside rendered it un-preppable for relacquer.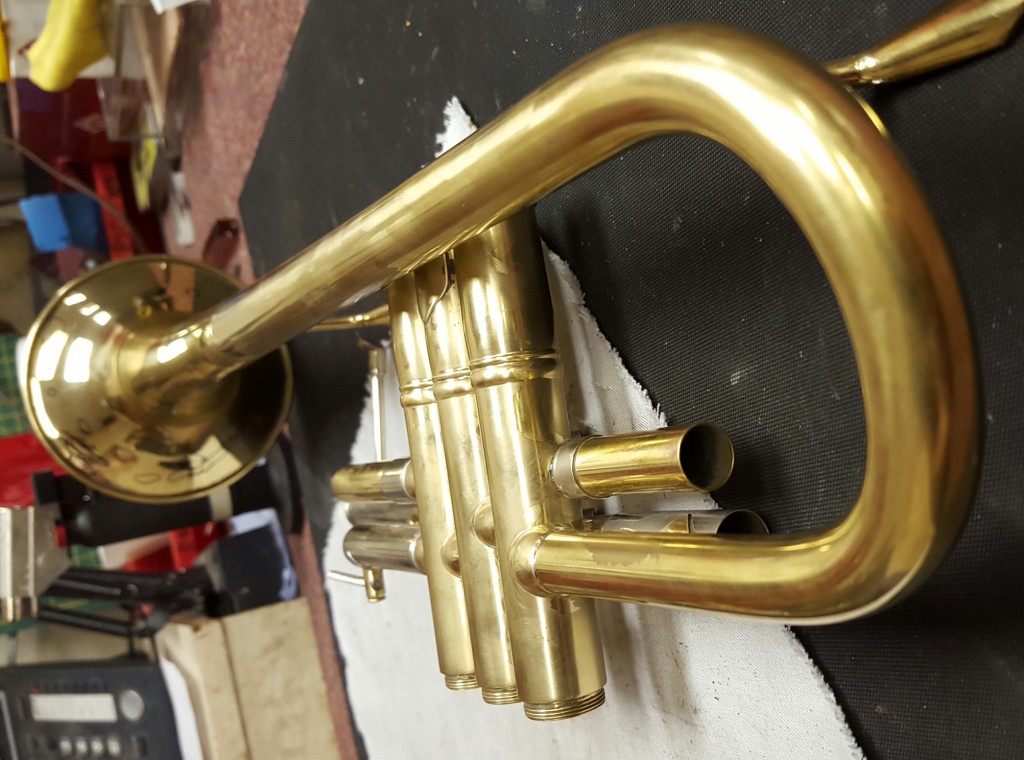 If metal is too rotten, it will not be able to withstand the invasive filing, sanding and pressure of the re-surfacing work. During the preparation of the surface, all dents and scratches have to be removed and the metal is filed and polished to a mirror finish. This is the most important stage as any remaining imperfections will show up tenfold under new lacquer.
Brass Mouthpiece Advice & Info…
Many brass players will tell you that you can search for that elusive perfect mouthpiece, but never find it. Truer words have probably never been spoken but the benefits of trying to find a good compromise can be enormous. If you are looking to improve the squeakiest of lead trumpet parts, the mellowest of flugel tones or the meatiest bass trombone pedals, the chances are we have something to suit!