Low Brass
REPAIR CAM – Trombone Slide Leg Replacement
A local band recently brought this Trombone in for assessment and repair. Unfortunately they had got a large cleaning cloth stuck down the inside of one of the inner legs and in the process of trying to remove it the slide had become buckled and damaged. The slide damage, coupled with the extremely stuck cloth meant that the only solution here was to order in a replacement inner slide leg and remove the old one to be replaced.
Besson Anniversary Sovereign Euphonium BE967T-2M-0
Something a little bit special has arrived on the brass scene, and you'll want to be quick! Besson turns 180 years old this year and to celebrate, they have very aptly produced a limited edition set of 180 brass instruments. Out of those 180 are 50 – yes only 50 – euphoniums in a special finish with various unique aesthetic and physical characteristics.
'Bagpipe Lung' – Cleaning Care Advice & Gear for Wind Instruments
Many of you will have seen the recent article and report warning players of so-called 'bagpipe lung' infections. So, what's the truth behind the situation and what can you do to ensure you keep your instrument clean and safe…
Brass Mouthpiece Advice & Info…
Many brass players will tell you that you can search for that elusive perfect mouthpiece, but never find it. Truer words have probably never been spoken but the benefits of trying to find a good compromise can be enormous. If you are looking to improve the squeakiest of lead trumpet parts, the mellowest of flugel tones or the meatiest bass trombone pedals, the chances are we have something to suit!
Ultra Pure Valve Oil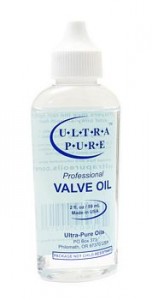 Endorsed by some really big names; Wynton Marsalis, Alison Balsom, Arturo Sandoval our very own Matt Sanders to name but a few! ULTRA Pure oil is a new type of synthetic oil. It is non-toxic and odourless making it the perfect choice for younger players, there is also no trace of the nasty "taste" some oils leave inside the instrument.