WHY BUY SECOND HAND FROM DAWKES?
Professional Set-Up on Each Instrument
Try At Home on 14 Day Approval
Industry Leading Quality Control & 6 Month Warranty
Risk Free! Option To Return For 100% Refund
Large Choice of Top Brands; Modern & Vintage
Friendly, Expert Advice from Musical Staff
All of our second hand or ex-demo wind & brass instruments are fully checked in our on-site workshop before sale. Each instrument is adjusted and set-up to a professional standard before being offered for sale and come with a 6 month warranty. Our specialist team take great pride in their instrument preparations and ensure you can buy in total confidence.
You can even try the instrument on a 14 day approval to be sure you're totally happy. Instruments can be supplied via mail-order, or tried in-store.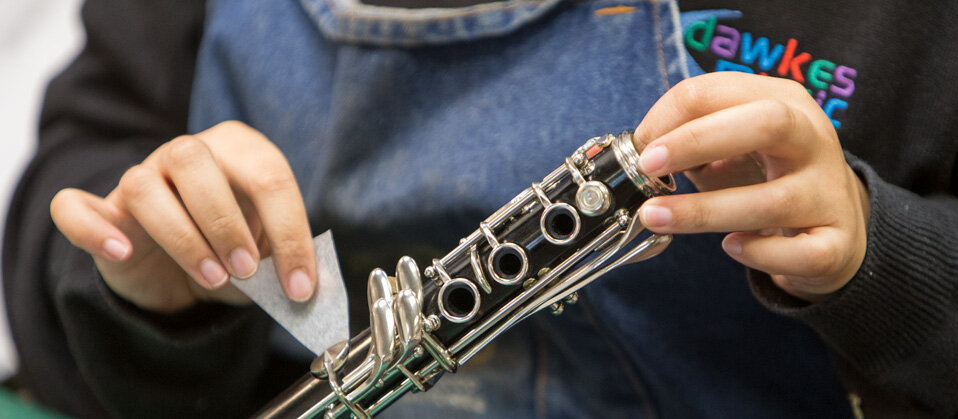 We offer a carefully selected range of second hand woodwind & brass instruments from all the top brands. From ex-display new models through to vintage legends.
Buy With Confidence - All Instruments Guaranteed
Full Workshop Set-Up & Check Before Sale
Try At Home, In Your Lesson or In Your Ensemble
4.9

/5
Independent Service Rating based on 1154 verified reviews. Here are some recent reviews of our service...
Order delivered in expected time. Ordering process very easy and efficient. Very happy with...
Read all
Good products , quickly delivered .
Exact what i needed, Only thing i didnt saw international tax option at checkout, but figured it in...
Read all
My saxophone plays better than ever. Thanks so much!
After servicing by Dawkes my saxophone is now working well. The service was done within the...
Read all
Good website. Good range of repair materials for woodwind. Prompt delivery. Thank you.
Excellent and diligent service
Amazing service,great communication, brilliant people who work at the Dawkes Music always very...
Read all
LOOKING TO SELL?
If you're looking to sell a quality used Woodwind & Brass instrument we may be able to help. We offer a commission sale scheme where we can advertise and promote your instrument to the thousands of people on our customer database. You can also reach the many visitors to our store and website.
How Does It Work?
Firstly we need to know a little bit more about the instrument, primarily the make & model. We can have an initial consultation about this via phone, email or by using the contact form below. Then to confirm the pricing aspects we would need to see the instrument to give an accurate view of the selling price. We can then also discuss any pre-sale workshop time that needs accounting for.
When the selling price is agreed we would then list and promote your instrument on our website, instrument specific newsletters, in-store and on third party selling sites. This ensures a wide range of people see your instrument for sale and this should mean it sells promptly.
Why Use Dawkes vs Selling Myself?
Selling through us rather than privately should ensure a smoother, hassle free sale. You won't have to deal with questions about your instrument, people coming to see it/blow it, or worry about fraudulent transactions online. In fact, if you factor in all the fees from online auction/payment handling sites, and the fact we can list it at a better price due to the service we're adding, it will likely cost the same as doing it yourself but will involve a lot less hassle.
As mentioned we have a huge database of customers on our system, many of them are looking for quality used instruments. Desirable models can sell very quickly off the back of a newsletter – our record is 8 minutes! Of course some models will take a little longer. Our specialist advisors can guide you on this and also the pricing. Correct pricing can also affect the speed that the instrument is sold at.
If you do decide to sell your instrument through us we will do the following to make sure we reach as many people as possible and sell it as promptly as possible:
Prepare the instrument for sale in our workshops ensuring it's working to its full potential
Take multiple high quality images for web listings (Dawkes Site & 3rd Party Web Listings)
Feature the instrument on a specific newsletter (i.e. Sax Newsletter to all our Sax followers)
We may feature the instrument in our in-store displays (stock dependent)
Depending on the model we can also produce a video promoting your instrument
CONTACT US