Brass Repairs
New Repair Enquiries:
If you have an instrument that is in need of repair, we are still available to help, but through a remote service. i.e. You cannot bring the instrument to the store, but we can arrange a courier collection (£15) or you can arrange your own delivery via RoyalMail or a chosen courier. When we receive the instrument, we will assess the damage and required work and give you a quote via email or telephone. If you choose to go ahead with the work we will then give you a timescale based on current available slots.
Upon completion of the work we will contact you and arrange for the instrument to be returned via courier (£8.95). We do appreciate some people living locally would prefer to drop the instrument in, but we don't feel it's responsible to encourage unnecessary travel and thus the courier pick-up/return option is what we can offer at this time.
At Dawkes we employ a team of 4 on-site qualified brass repairers. The Dawkes Music Instrument Repair Workshop is open every weekday from 9.30 - 5.30, and on Saturdays from 9.30 - 4.30. We repair all Brass instruments including Trumpets, Cornets, Trombones, French Horns, Tenor/Baritone Horns, Euphoniums, Tubas and everything in between! To keep your Instrument in good working order, we recommend that you have it maintained at regular intervals, and at least checked every 2 years.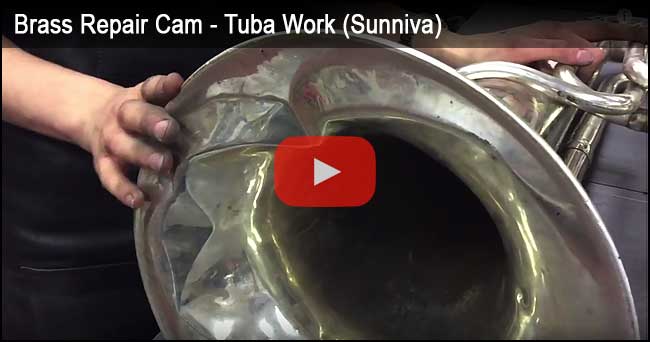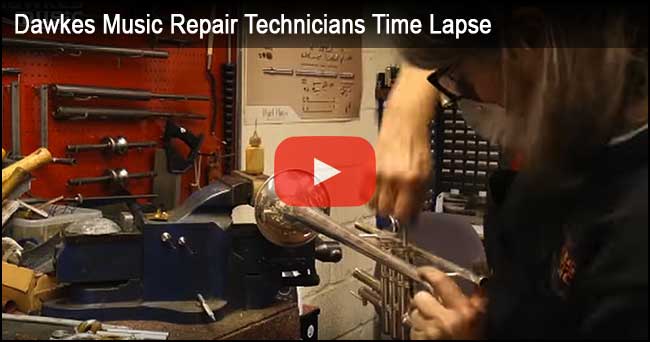 Contact Us
If your Instrument needs attention, we can provide an assessment while you wait; just bring it along. If it requires a minor repair, we may be able to correct the issue while you wait. If your Instrument needs to be left with us for more involved repair, it can be booked onto our diary. All our repairs are guaranteed for 3 months and Instruments purchased from us qualify for a 10% discount (subject to verification). This does not affect the standard 12 month guarantee.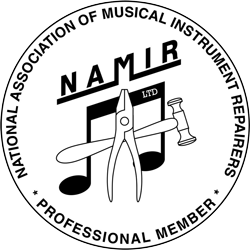 Dawkes Music are very proud to be professional members of the National Association of Musical Instrument Repairers. NAMIR promotes a high standard of workmanship and customer care and was formed in 1993 to provide a dedicated craft association for the profession of musical instrument repair.
What people say about our Instrument Repairs
We use Feefo to collect independent reviews of our repair work.

| Date | Review | Rating |
| --- | --- | --- |
| 2020-03-21 | Superb repair of a much valued instrument! | |
| 2020-03-09 | They know their stuff and always do a very thorough job. Quality service is never in doubt. | |
| 2020-02-09 | Sorted my issue | |
| 2020-01-31 | Difficult job done very well. | |
| 2020-01-12 | Excellent service | |
| 2020-01-06 | Amazing service | |
| 2019-12-21 | Excellent repair work. Trumpet is much better for it. | |
| 2019-12-17 | Great service | |
| 2019-12-16 | Perfect | |
| 2019-12-15 | So far, I've only purchased repairs or parts for the repaired instruments. In this instance it was a Ebay purchased Trombone. It was in a bad state, Stiff action. dented all over, smelly and dirty and virtually unplayable. But what can you expected for £40 Ebay buy. They repaired this so well, I enjoy playing it more than the plastic practice trombone I bought. And best of all, they kept the repair price at the quote I got at first inspection, even though they needed to replace one of the inner tube. And when I've bought parts for an instrument, lube, or cleaning accessories the staff have have helped. Even asking another colleague who's more knowledgeable on a subject to know what to recommend. | |
How to get your Instrument repaired
If you are able to visit the workshop, we can visually assess your instrument and give you an accurate quote for the work required. If it is something simple which we can do within 30 minutes; we may be able to do the work while you wait. More involved work may need to be booked into our diary. You can either leave the Instrument with us or bring it in at least a day before the work is booked. Our diary turnaround can be very seasonal, with busy periods usually aligning with school holidays. If you are unable to bring your instrument in to us for assessment, we can arrange a courier to collect it from you at a cost of £15. We would then assess it on arrival, and contact you with a quote. We can then return it once complete at a cost of £8.95.
Contact Us
Meet the Workshop Team
At Dawkes we employ a team of 4 qualified brass repairers. With repairing at the heart of the business we are prepared for any weird or wonderful instrument that comes through the door, and present a strong team of well qualified technicians not scared of getting their hands dirty. To view information on each member of the team, roll over and click the staff member.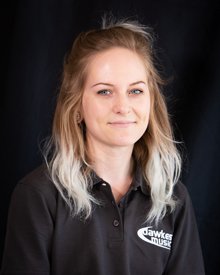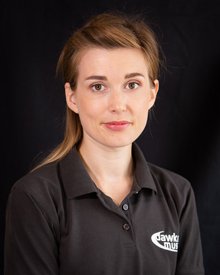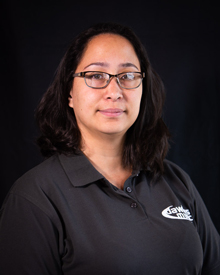 Workshop Gallery
We have put together a gallery of the more interesting jobs we have encountered in the brass workshop.
Please click to open the gallery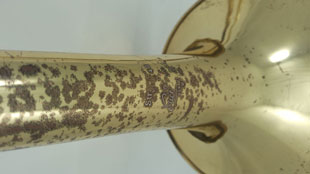 Strad Trombone Re-lacquer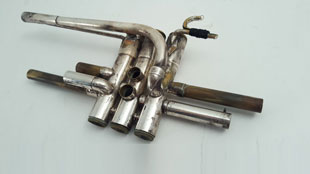 Schilke Eb Trumpet Re-plate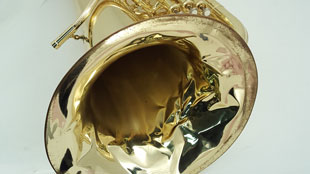 Tuba Bell Repair
Here are some of the more interesting jobs we have had in the Brass Workshop.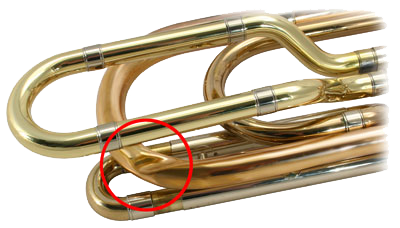 The Brass Workshop is able to undertake most dent removal.
The following images show before and after repair shots of a dented Trombone tuning slide. We managed to repair it to an almost new condition. The Customer was delighted!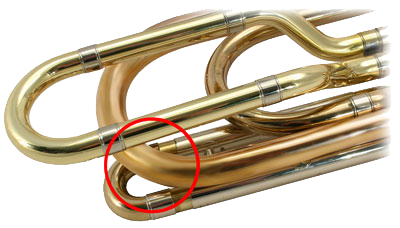 We often re-plate or re-lacquer old Instruments. We don't always advise it, but it can really transform the look of an older Instrument into something quite desirable.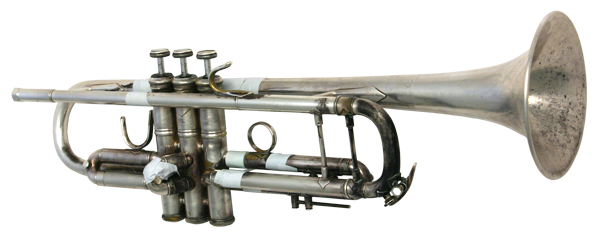 Above is a Bach Strad Trumpet which we had in the Workshop prior to plating. White tape was covering various holes in the brass! The Trumpet was heavily pitted around the valve casings, slides and the the Instrument was heavily scratched.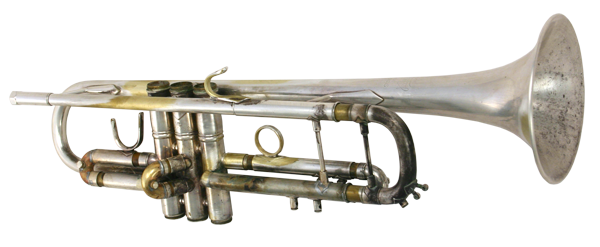 The above image shows the Trumpet fully prepared and ready for plating.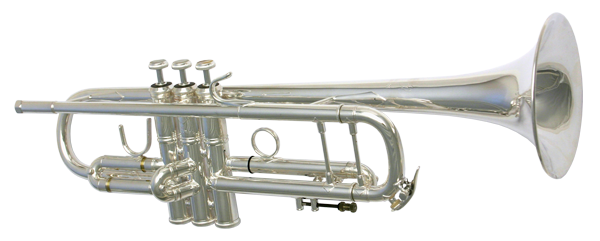 The image above shows the Trumpet after it has been polished and re-plated to A1 condition.
The Trumpet bell below was adapted to make it detachable. A new bell brace was fitted with a detachable mechanism and the body and slides were silver plated with copper trim. The brushed finished was applied to the bell and it was then lacquered.