The Best Accessories for Yamaha Brass Instruments
25th August 2021
If you've invested in a quality Yamaha Trumpet, Cornet or Trombone, it's a sensible idea to keep it well maintained. Choosing and using the best accessories for your Yamaha instrument will help maintain its finish, keep it playing better and support a stronger resale value.
In this blog we'll take a look at the best accessories for your Yamaha brass instrument…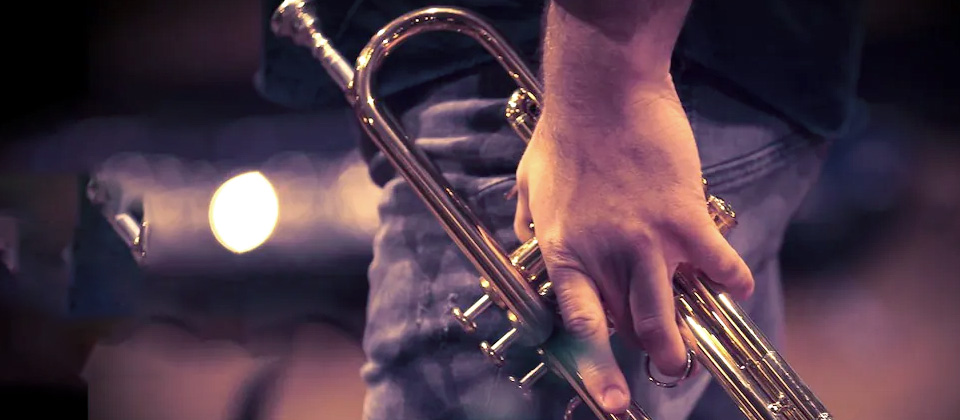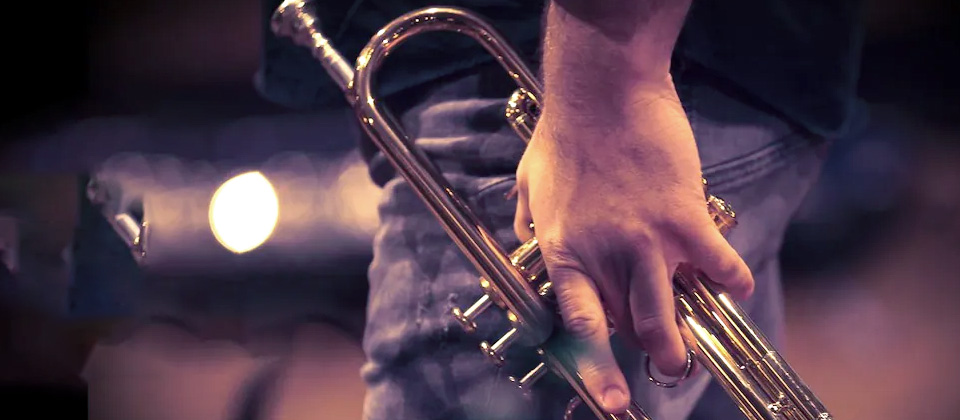 (more…)
The pInstrument Range
17th December 2020
What started with the original Jiggs plastic trombone (the pBone) has now evolved into a full range of plastic musical instruments. From entry level basic pBuzz models to the recently released hyTech Trumpet, the pInstrument range has something for everyone. Whether you are a new beginner or an experienced player. Let's take a look at the range…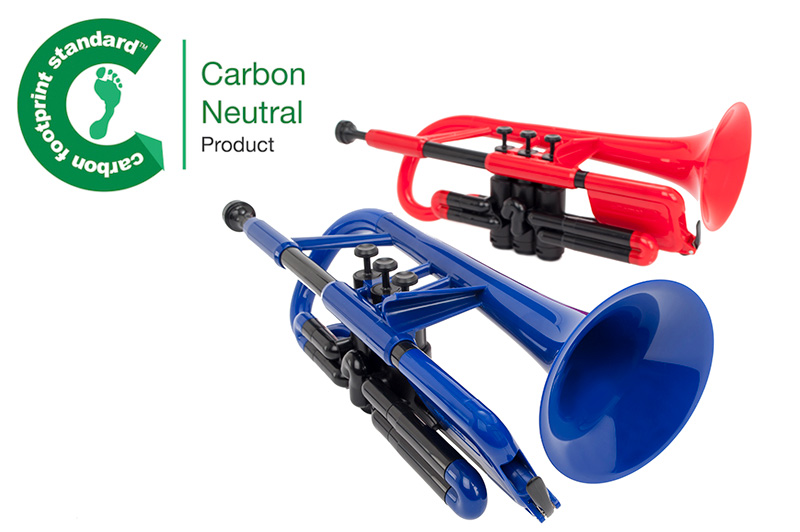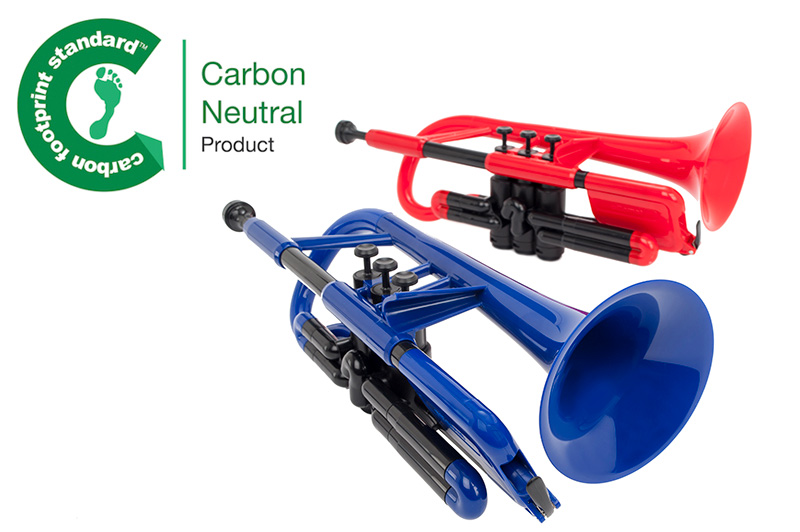 (more…)
Making pInstruments Carbon Neutral
In this latest blog focusing on sustainability within the music industry, we check out the pInstrument range which has recently been awarded official Carbon Neutral Product status…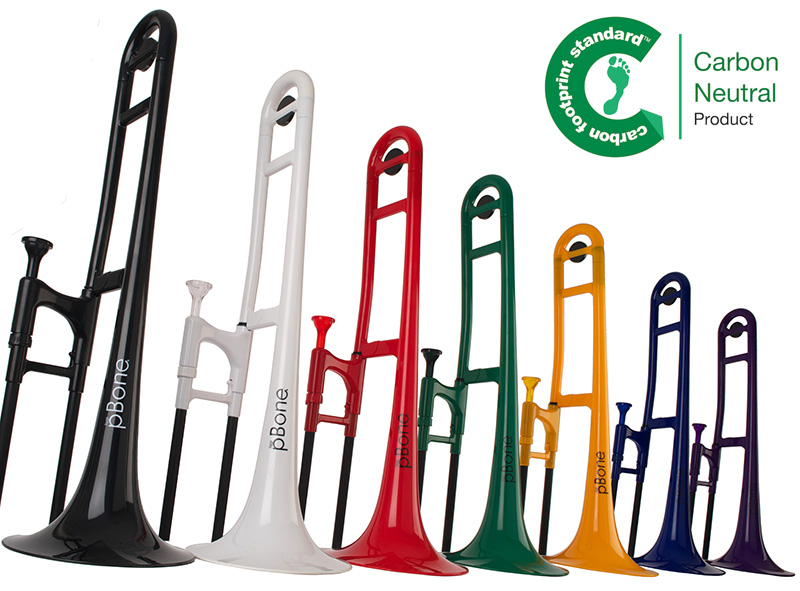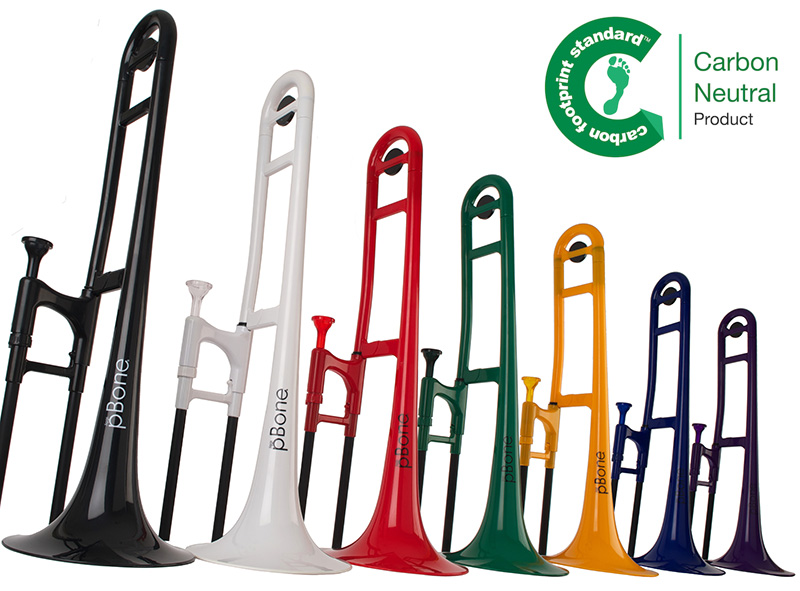 (more…)
Brass Playing Tips | Producing a Good Tone with Georgina Jackson
21st May 2020
In this short video & blog, top UK Trumpet player Georgina Jackson discusses some simple ideas to help improve your tone and approach to playing.
Georgina Jackson is a professional Trumpet player and singer. Working for years with many famous faces, such as Frank Sinatra Junior, Nancy Sinatra & Seal. Georgina learned her trade as a lead trumpet player with touring Big Bands in Concert Halls, on Television and Radio broadcasts. She has even performed at the Proms in London both singing and playing!
(more…)
The Learning Never Stops – Brass Training Aids
21st March 2020
Whether you're an old pro or you've just started your musical journey, training aids are there to keep you on top of the basics! If a brass player can keep their basic technique top-notch, then everything else will fall into place a whole lot easier. Here are a few products we sell that you can use during practice – or even on the go! – to be sure you build and keep a strong foundation to your playing.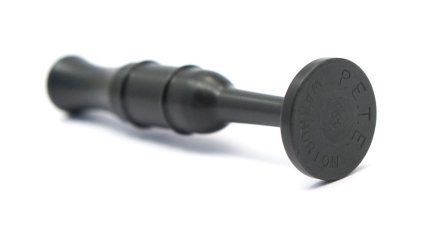 (more…)
Lightweight Legends! Beginner and Student Brass Alternatives
19th February 2020
Continuing from our post on lightweight woodwinds, we also offer a range of lightweight brass instruments. Our selection of alternative brass instruments are great for the mini musician's first instrument. They're also ideal for adults – beginners to professionals – looking for fun, robust alternatives to classic models. Read on to find out more about the pBone, pTrumpet, and pBuzz!

(more…)
Five Trombone Maintenance Essentials
4th December 2019
If your instrument is working the best it can, then you'll have the best tool to practice and perform to the best of your ability! Here are a few bits and bobs for your trombone case to keep up with every day maintenance and care.

(more…)
LefreQue Part 4 – Trombone
5th November 2019
Continuing our series of experiments with the LefreQue acoustic plates, Matt and I tested a few on his trombone. We were both eager to see what sort of effect they would have, especially as his trombone is nickel at the intended placement of LefreQue, with a brass bell. Generally we've found it's best to match the LefreQue material to the instrument's setup. What happens when we can't match the materials?


(more…)
REPAIR CAM: Axial Flow Valve Disassembly – Bass Trombone
17th April 2019
Join Abi in our workshop as she takes apart an Axial Flow valve system on a Bass Trombone. These Axial Flow valves are different to the standard rotor valve system. Abi discusses some of these differences, and also the modularity of this particular model.
Trombone Mouthpiece Buying Guide
14th February 2019
The mouthpiece is the bridge between the musician and their instrument, so it's important to choose the right one for you! But with so much variation in brand and style, the selection available can be quite overwhelming. What can you do to make sure you pick the right mouthpiece?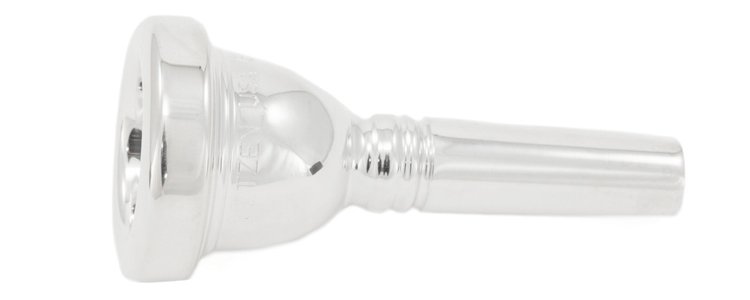 Brass Mouthpieces – An Overview
30th October 2018
Why so Important?
All brass players wonder at one time or another whether or not making a change to their mouthpiece will help. Could it give them more range, more volume or a bigger sound? A change in the mouthpiece can yield fantastic results to the player. You can achieve faster, higher and louder from just a small change.


REPAIR CAM – Trombone Slide Leg Replacement
4th August 2018
A local band recently brought this Trombone in for assessment and repair. Unfortunately they had got a large cleaning cloth stuck down the inside of one of the inner legs. In the process of trying to remove it the slide had become buckled and damaged. The slide damage, coupled with the extremely stuck cloth meant that there was only one remaining solution. We had to order in a replacement inner slide leg and remove the old one.
'Bagpipe Lung' – Cleaning Care Advice & Gear for Wind Instruments
23rd August 2016
Many of you will have seen the recent article and report warning players of so-called 'bagpipe lung' infections. So, what's the truth behind the situation and what can you do to ensure you keep your instrument clean and safe…
Brass Mouthpiece Advice & Info…
18th July 2014
Many brass players will tell you that you can search for that elusive perfect mouthpiece, but never find it. Truer words have probably never been spoken but the benefits of trying to find a good compromise can be enormous. If you are looking to improve the squeakiest of lead trumpet parts, the mellowest of flugel tones or the meatiest bass trombone pedals, the chances are we have something to suit!
ChopSaver Lip Balm – Product Review
26th May 2011
It's been a busy couple of weeks in the brass band world, with the run up to the Spring festival and now in the last week before the Masters. We have been rehearsing solidly most nights for the last 3 weeks and along with my personal practice, and an instrument and mouthpiece change, my lips have taken quite a beating.
Brass Instrument Repairs – The Weird and Wonderful!
28th April 2010
Here at Dawkes we get a broad range of brass instruments coming to our workshops for repair and improvement. Two instruments have been in recently that caught our eye and are certainly worthy of wider mention. Firstly we had a request by a football mad Trombonist: He wanted his Bach 36 Strad Trombone relacquered in the colours of his beloved West Ham Utd (good job they stayed up – ed), so always keen for a challenge we worked with the relacquering team to match the colours faithfully. (more…)