The pInstrument Range
17th December 2020
What started with the original Jiggs plastic trombone (the pBone) has now evolved into a full range of plastic musical instruments. From entry level basic pBuzz models to the recently released hyTech Trumpet, the pInstrument range has something for everyone. Whether you are a new beginner or an experienced player. Let's take a look at the range…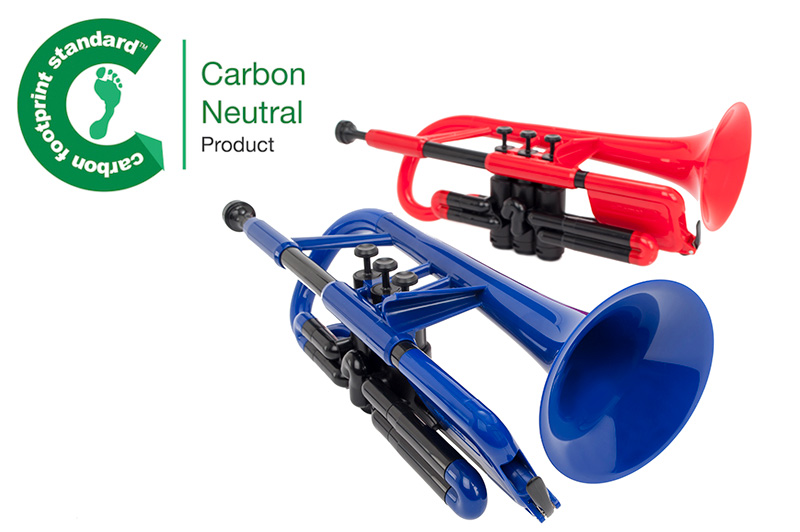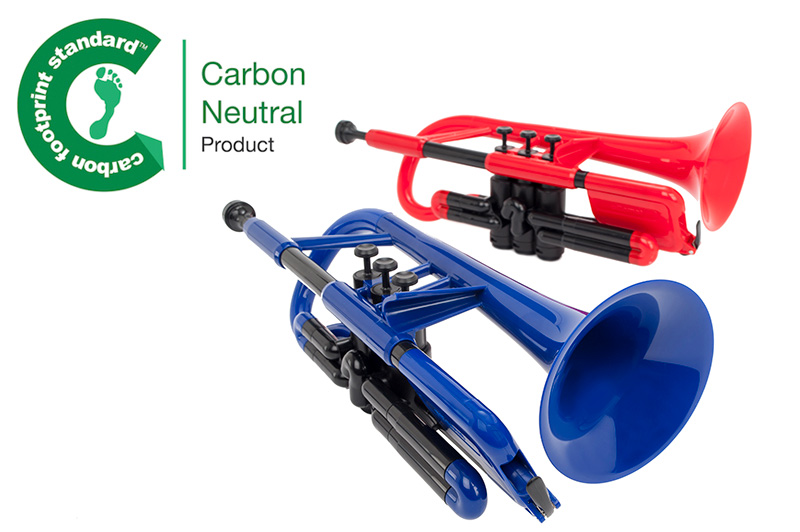 pTrumpets
Available in a wide range of colours, the pTrumpet offers a low-cost entry into 'full' Trumpet size and sound. It is pitched in Bb and is super-lightweight. It's aimed at new beginners OR adult players wanting a backup/spare instrument which is more fun!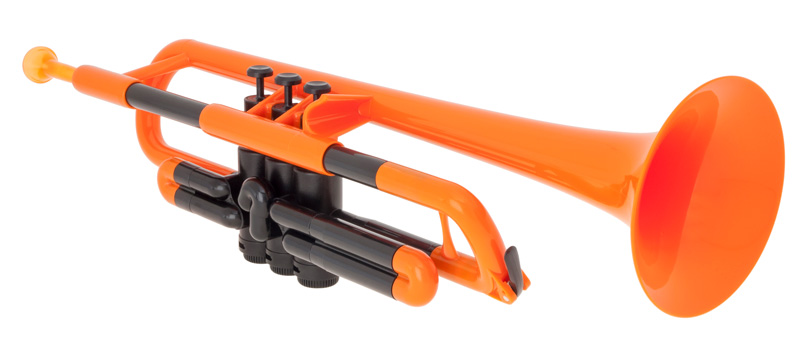 hyTech pTrumpets
Designed for the more discerning player or beginner, the hyTech model features a few 'upgrades' compared to the standard pTrumpet. This makes it more durable, longer lasting but of course a little more expensive. The main difference is the aluminium top & bottom valve caps, stems and finger buttons. Also the stainless steel sleeved pistons offer an even more reliable and rapid valve action.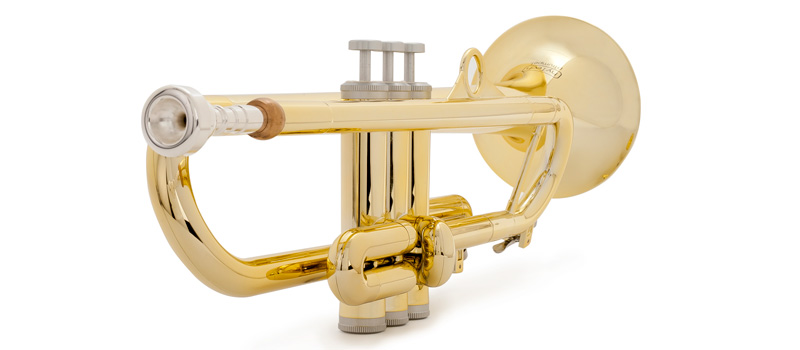 pCornets
At around 1/3 the price of normal brass beginner Cornets, the pCornet is a very low cost entry to this traditional instrument. So, you may have a very young child who eventually wants to go onto Trumpet, or again you may be a more experienced player who just wants a spare/backup Cornet that is robust and durable. Whatever your situation, the pCornet represents amazing value for money.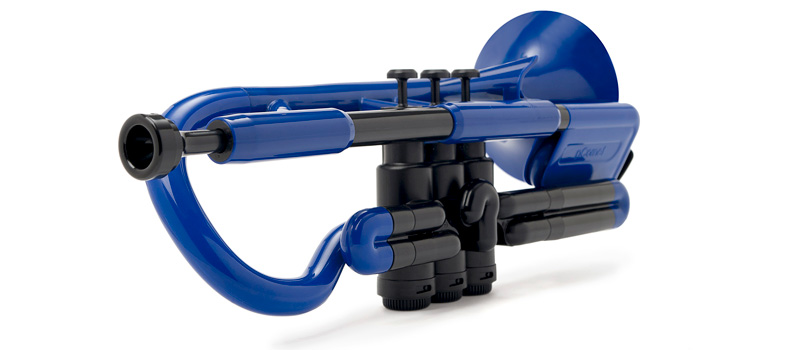 pBugle
This is something of a crossover between a musical instrument and a toy. The pBugle is very easy to use and robust and would be an ideal way to introduce a young child to buzzing a smaller brass-type mouthpiece, whilst holding up the instrument in a traditional trumpet/cornet fashion. There are no valves to worry about but the pBugle is pitched in Bb so the early training skills can easily be transferred when the child is large enough.
pBuzz
The pBuzz is extremely low cost (under £20!) and is super durable! As such it's the perfect instrument to give to any very young child. It will help them master the fundamentals of buzzing on a brass-style mouthpiece and the movable centre column introduces pitch change and positioning. The ideal choice for a very young player as a gift or indeed for first stage music projects in education scenarios.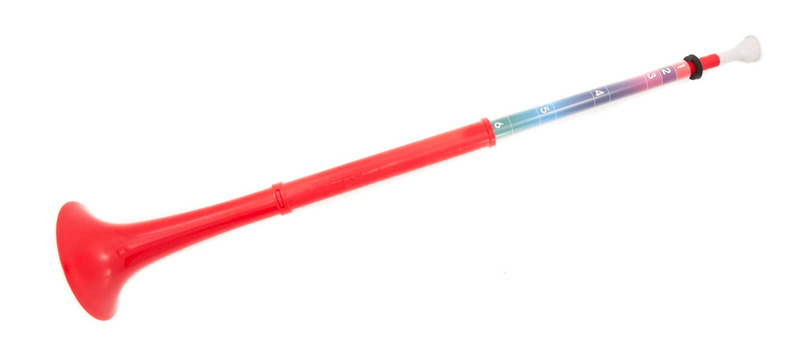 pBone
The original plastic Trombone, the Jiggs pBone has taken on a legendary status in the music sector. What used to be quite a heavy and unwieldy instrument to start on has been transformed into a lightweight, easy to hold and use fun beginners instrument.
The pBone is lightweight at just 800g and is available in a wide range of colours. The slide mechanism is robust and easy to use for young beginners. Many Teachers and professionals have also bought pBone's for a splash of colour and fun.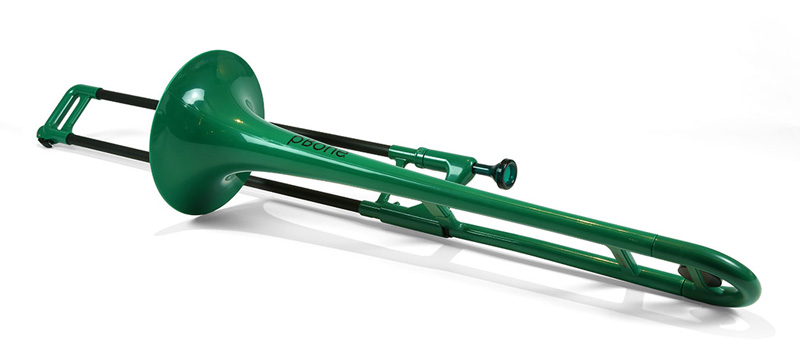 pBone Mini
Pitched in Eb the pBone Mini is smaller than the standard pBone. As such, it's aimed at very young players who are keen to get started on Trombone but simply don't have the arm reach. It is super lightweight like all the pInstruments, nearly indestructible and will help train a new beginner to buzz, blow and move the slide. These skills will transfer easily over to a standard Bb Tenor Trombone when ready.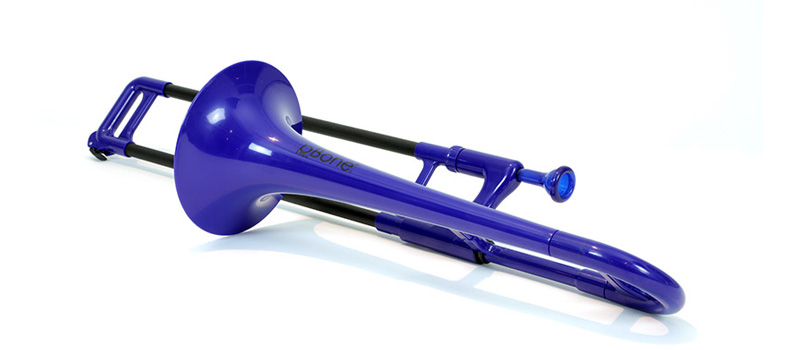 Carbon Neutral Products
Don't be put off by all this plastic. Each pInstrument is made from recyclable ABS plastic and not only that but the methods of production are far less intensive than 'normal' brass instruments. The instruments will last many years and can be easily recycled when used.
In fact, the pInstrument team have recently been awarded Carbon Neutral product status. Read more about this in our pInstrument sustainability blog.