Trombone Mouthpiece Buying Guide
14th February 2019
The mouthpiece is the bridge between the musician and their instrument, so it's important to choose the right one for you! But with so much variation in brand and style, the selection available can be quite overwhelming. What can you do to make sure you pick the right mouthpiece?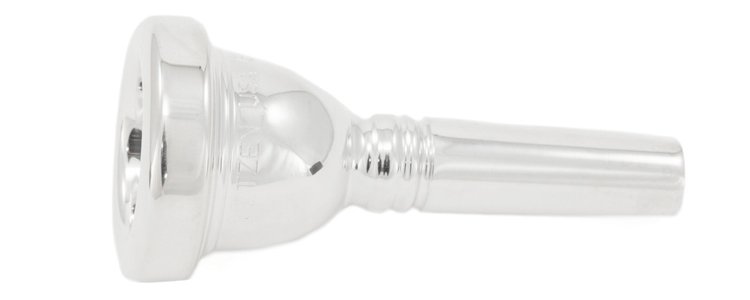 Which Brand? What Size?!
No two brands use the same number/letter system between mouthpieces, complicating the selection process even further. We stock a range of Trombone mouthpieces from top brands including Bach, Wick, Schilke, Yamaha and more. All brands also have differing rim profiles making some more comfortable than others, depending on your physical make up. With that in mind, rather than a model vs model breakdown, here are a few practical tips and questions to ask yourself to help start the process of picking the right Trombone mouthpiece for you…
What are you hoping to achieve?
All to often we are asked to recommend a mouthpiece that plays higher, or one that plays louder. Like so many things in music, it isn't quite that simple! The more important factors to consider when selecting a mouthpiece are tone and comfort. It's no use playing loud and proud if the tone's no good!
You should be leaving the shop with a mouthpiece that sounds great, and that you're excited to get playing. You also want to be able to sit through a few hours playing without feeling like your face is falling off! Higher or lower, and louder, come with practice and time as you develop and strengthen your embouchure – that is, the shape formed by your muscles to control the buzz. And to get there a little easier, you need to find a mouthpiece that works with you.
We recommend visiting the shop to try mouthpieces. Play around with as many as you want, for as long as you can manage!
What you should bring …
Your trombone! 

It's always best to bring your own instrument when trying mouthpieces. This means the only changing factor is the mouthpiece itself, allowing you to make a better judgement on the results.

A piece of music to test extremes of dynamics and range.

It's always good to see how the mouthpiece fares in a range of situations. Remember that your embouchure will have to adapt to a new mouthpiece, so what you play in the shop won't be the end result.

A slower piece to show off your tone.

Or even the tone you would like to achieve. We think tone is the most important factor in choosing a mouthpiece. It's much more personal than range and dynamics – some players want something warm and rich, others prefer a tone with more punch and brightness.

A book (or a head) full of scales and exercises.

These give you a good 'measure' of how the mouthpiece performs across the range of the instrument. Exercises such as lip slurs are great for testing the mouthpiece's flexibility.

A teacher, friend, or family member.

Preferably someone who knows your playing and can lend useful, impartial feedback. If you can't bring someone along, all the staff here in the store are happy to lend an ear!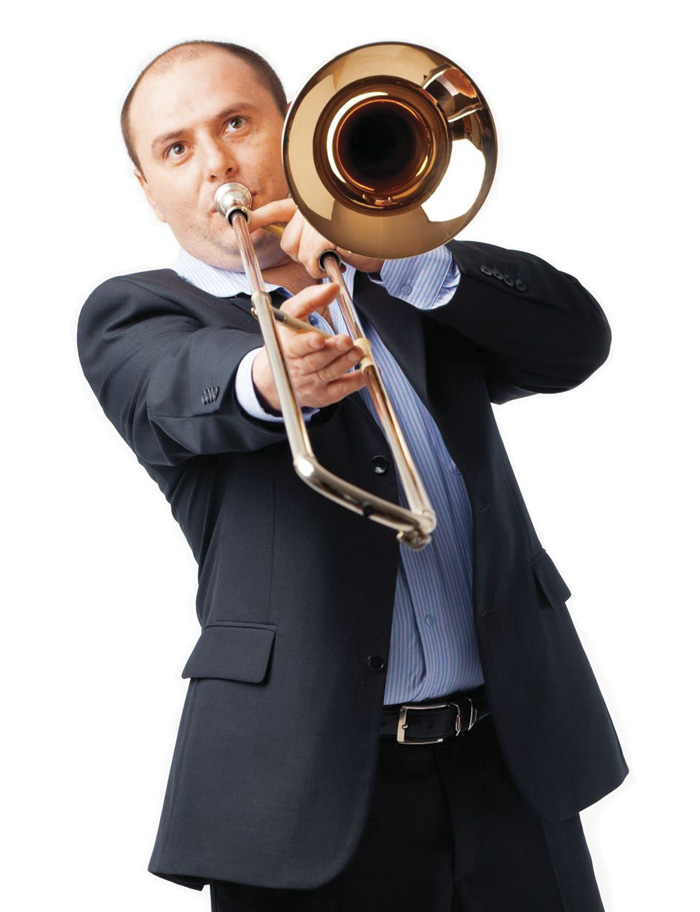 Keep an open mind when testing different models and brands – the mouthpiece is such a personal choice and what works for the person sitting next to you may not work for you. We can assist you with the size options and help advise you based on your current set-up, your experience and what you're hoping to achieve by changing mouthpiece – so it's good to know that at the outset!
If you think you've found the right mouthpiece – or you can't quite decide between a couple – we offer a 14 day approval service so you can try the mouthpieces at home, in lessons, and in rehearsal. If you're not happy with them, we will take them back for a full refund minus £3 sterilisation and restocking fee.
Take a look at our range of trombone mouthpieces on the website or in store. If there's something you want to find out more about please do contact us.