Trumpets – Stand Your Ground! Stands for Trumpets
21st March 2020
Many trumpet players find themselves doubling – playing more than one instrument at a gig. This ranges from classical and orchestral musicians who might have trumpets in different keys required by the repertoire, to pit musicians playing a part with flugel horn on the same pad. Or maybe you just have a long time to wait before your next entry and don't fancy holding your instrument for so long! Whatever the case, plenty of trumpeters will require a stand for their instrument. Take a look at the options we offer to keep you from putting your instrument on the floor!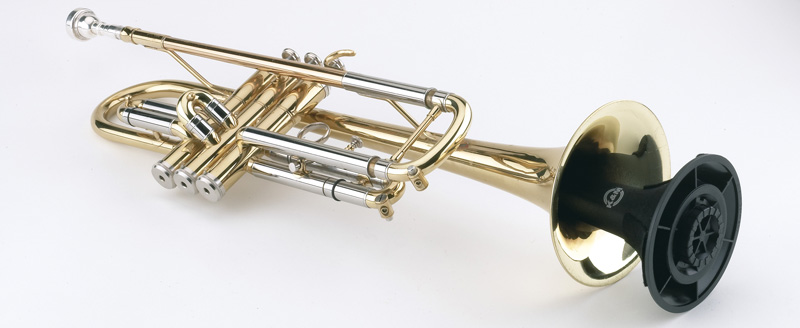 If you require a compact stand …
… then take a look at the Hercules Travelite! With an ingenious folding system, the Travelite folds small enough to fit snugly in the bell for easy transport. The rubber and velvet contact points ensure the finish of the instrument isn't affected by any sharp or hard edges. Furthermore, with a distinctive yellow bulb, it also makes for an easy target in low lighting! The Hercules Travelite, despite weighing only 300g, holds the trumpet without any wiggle room. Travelite is the perfect option for anyone who needs to … well, travel light!
---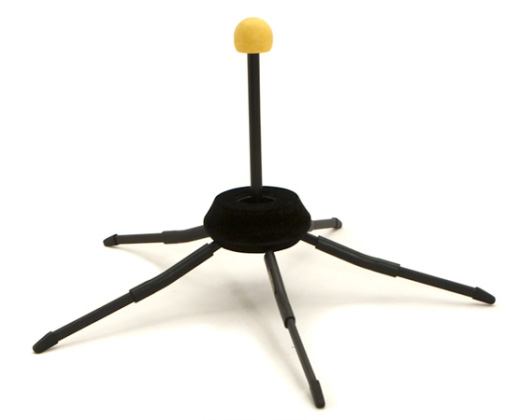 If you need something sturdy …
… the Hercules DS510BB is the best option for you! With a peg suitable for trumpet or cornet, this is great for a number of brass players. The heavier base folds small enough to pack into a backpack or case side pocket, and the peg is detachable. This stand holds the instrument higher off the ground than other stands, so might be a better option for players who are standing as they play.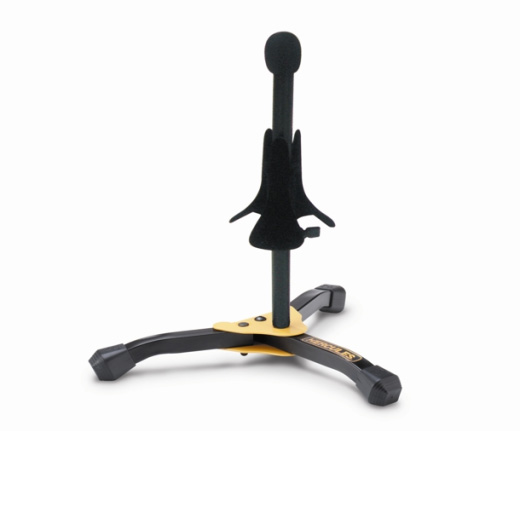 ---
Similar from Hercules is the DS513BB trumpet triple stand! The larger base includes three detachable and adjustable pegs – two for trumpet or cornet, one for flugel horn. Coming in at 1.2kg, it still won't weigh you down too much, and is great for orchestral, pit and band players. The detachable pegs are interchangeable with any Hercules brand peg.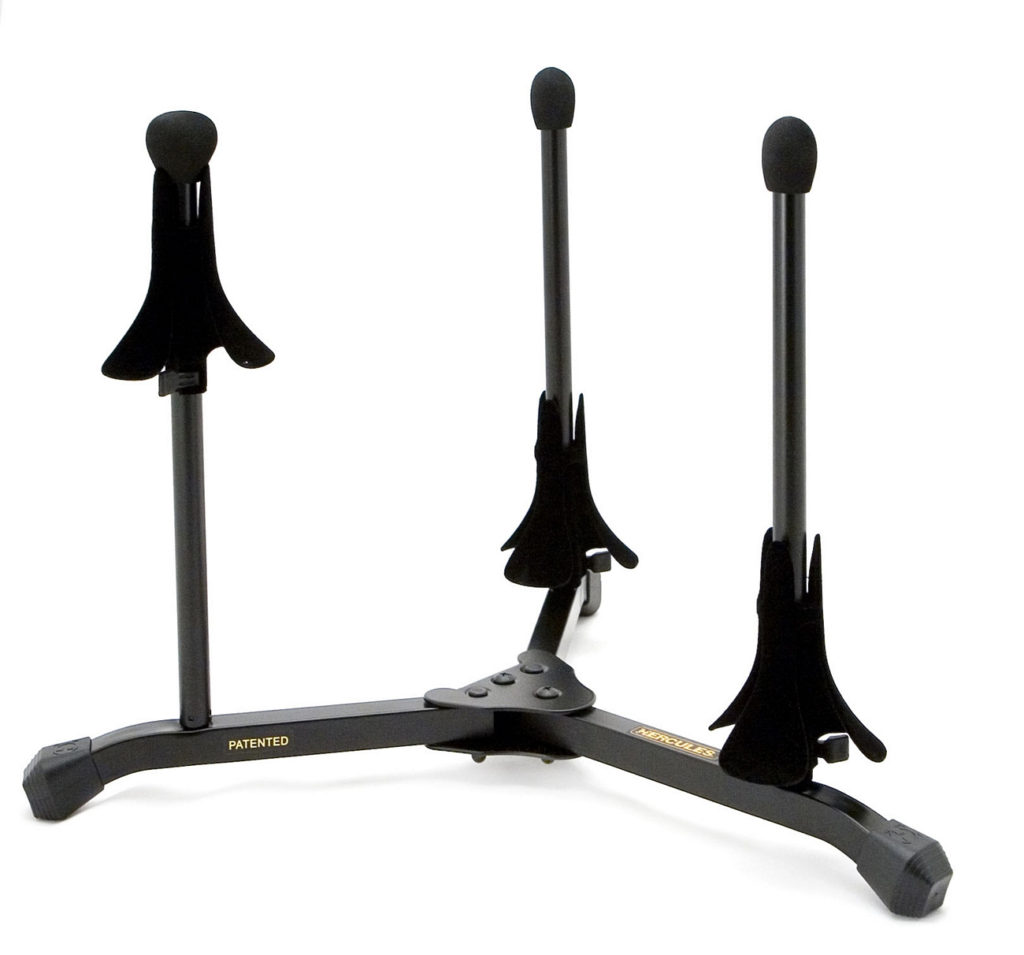 For something that's a bit of both …
… then maybe the K&M Trumpet or Cornet Stand could be your choice! Like the Hercules Travelite, this folds into itself to be stored in the bell of your trumpet or cornet. However, the K&M stand is a bit heavier and has a slightly wider base with sturdier legs – this would make it a bit harder wearing than it's Hercules equivalent. This is an in-store favourite, and in fact most of the trumpet stands we use for instrument testing are by K&M.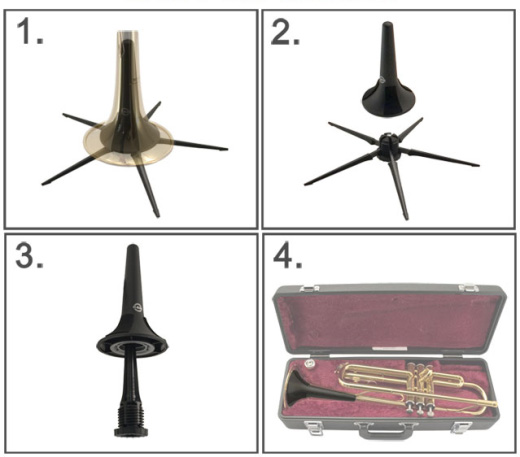 ---
For more information on the products listed, or indeed any of our products and services, send us a message or call on 01628 630800. All product information is correct at time of publication.
Jesse – Sales Dept.