Breaking News! EBJO will be Live @ Dawkes…Sat Nov 16th @ 1.30pm
8th November 2013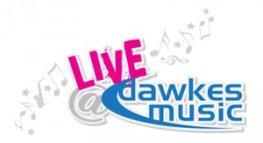 We're delighted to announce that East Berkshire Jazz Orchestra (EBJO), run by local youth music provider Berkshire Maestros, will be playing Live @ Dawkes as part of our Trumpet-Fest celebrations on Satruday Nov 16th.
Thanks to Cannonball Musical Instruments & Dawkes partnership with  Berkshire Maestros the EBJO musicians will enjoy a rehearsal with guest US Trumpet star Winston Byrd on Thursday evening and then they will take to the Dawkes Live Stage on Sat Nov 16th @ 1.30pm to play a few numbers ahead of the main performance at 2pm by 'Blakes Heaven Big Band' – Winston Byrd.
We're very excited and proud to support young musicians, both in terms of access to performance and training opportunities. It would be great to give them your support so come down and see what great young talent we have in our local area.
Many thanks to the EBJO musical director Sue Dunsdon who has organised the rehearsal time accordingly and is looking forward to giving her young players this great opportunity.
If you want to know more about Trumpet-Fest click here & as a preview here's a little clip from a previous Live @ Dawkes event…a Big Band on a stage in the middle of a music shop, why not?!!…