NEW! Yamaha Custom Trumpets
18th November 2021
Yamaha have just launched two NEW custom jazz Trumpets – the YTR-8335LA and the YTR-8330EM. Designed alongside Wayne Bergeron and Eric Miyashiro respectively, these updated custom models are the ideal choice for the discerning player.
Check out more details about these fantastic two Yamaha trumpets below: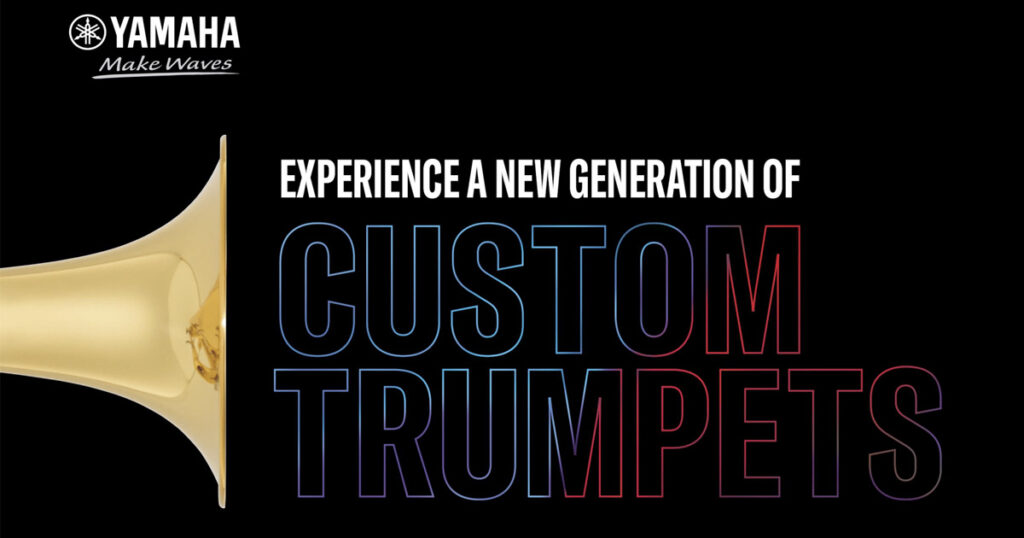 Major Development Objectives
First released over 15 years ago, the original LA and EM models were met with critical acclaim. However, as time passed Yamaha felt now was the time to renew and elevate these custom jazz models to new heights.
Working alongside world-renowned Trumpet players Wayne Bergeron and Eric Miyashiro, the Yamaha Custom team set out with these founding goals for both new models:
Improve the blowing efficiency of the Trumpets
Retain the excellent tone definition
Achieve great overall control across the whole range
Provide rich harmonics and versatile tonality
NEW! Yamaha YTR-8335LA (Wayne Bergeron Model)
The original 8335LA was a huge hit for Yamaha, and became a very popular choice with players here at Dawkes Music. Although Wayne Bergeron is well known for his work as a lead Trumpet player, we found that you didn't need to be a high-note screamer to appreciate this model. That versatility has certainly carried through to the new model and this medium-large bore Trumpet offers a rich, full sound with huge projection to really carry over a band or orchestra.
There are various technical modifications including a new two-piece valve casing, modified top & bottom valve caps, along with a French bead on the bell. Check out all the new spec and video demos here: Yamaha YTR-8335LA
Effortless playability
Rich harmonics
Versatile tonality
Outstanding projection
NEW! Yamaha YTR-8330EM (Eric Miyashiro Model)
Originally released as the 8340EM over 15 years ago, the first model had a large multi-bore design. The new model has been re-designed to be a medium-large multi-step bore. This new bore configuration, combined with the new valve-casing, modified main tuning slide brace and 5 1/4″ bell now make the Miyashiro model more controllable, especially in the higher register.
The huge power of the original model has been retained to match the playing style of Eric Miyashiro himself. For all the specifications and new modifications, along with a video demo, check out our listing here: Yamaha YTR-8330M
Lightweight & versatile
Effortless power
Optimised for high-register playability
Amazing control across all ranges