Huber Mutes for Trumpet
20th December 2021
We're delighted to be the exclusive UK stockist for the fantastic new range of Trumpet mutes from Huber, USA. These mutes are very unique in their design, production and materials. Find out more below about these fantastic new Huber Mutes for Trumpet players.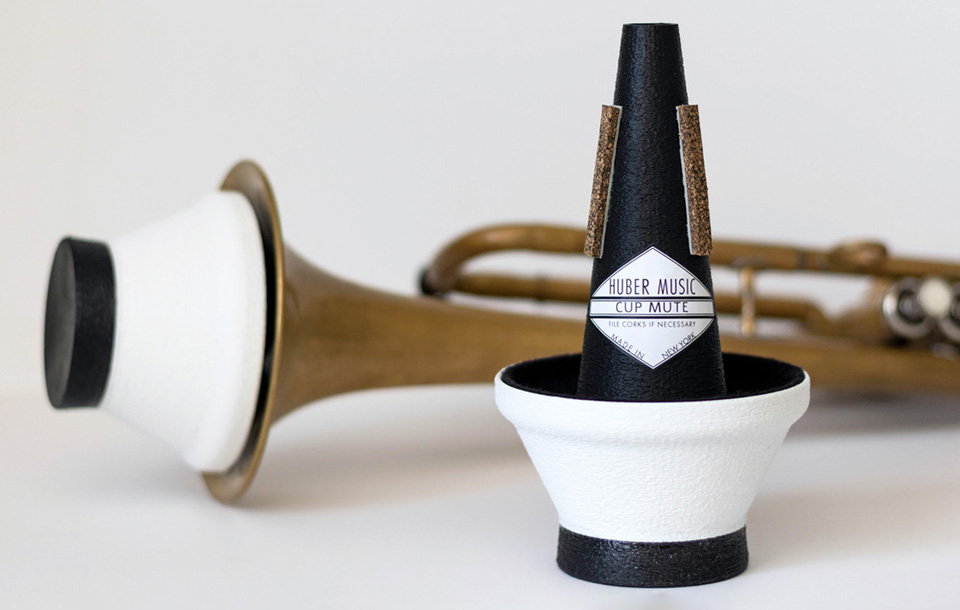 What are Huber Mutes?
Huber Mutes for Trumpet are made in New York, and they are 3D printed. Importantly the designs are all based on vintage Trumpet mutes of years gone. This includes old Ray Robinson models, Lew Davis models, and other vintage mutes that are either no longer available or VERY hard to find.
Each Huber Mute is 3D printed (a multi-hour process) and then hand painted, labelled, varnished and corked. Every mute is produced in-house in limited numbers at their New York facility. The design and production methods give these mutes a really unique tone and they are a real joy to play. They also look fantastic in their combo of black/white finishes.
What Models are Available?
Huber produce a range of mutes for Trumpet/Cornet players in all the classic variants such as: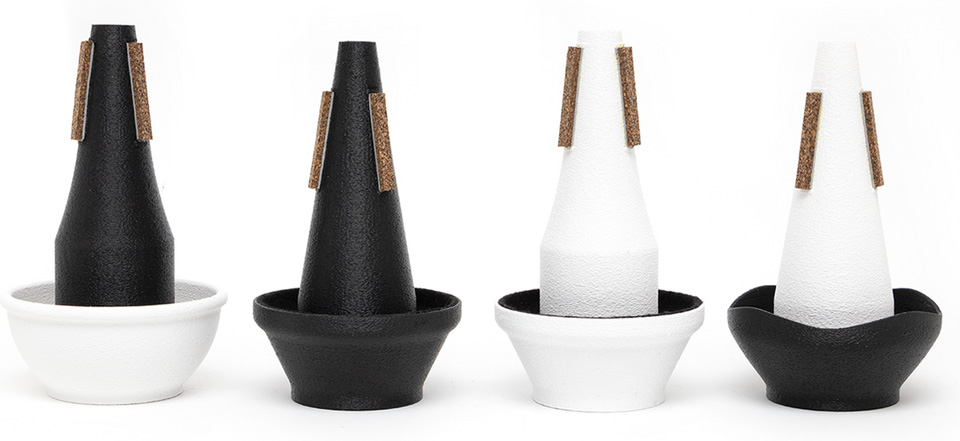 Some of the mutes have neat features such as a removable base on the Straight Mute. The base can be removed and changed to give a different sound/effect.
How Can You Try Them?
All our accessories (including mutes) are available to try either in-store, or via 14 day home trial. So if you can't make it to our store you can order online and try them out in your own home. We've been really impressed with the designs, the tuning, the quality of tone and the looks. Why not compare them vs your own mutes and see how they perform.
We've been so impressed with these new mutes that they've been voted the 'Best New Product' in our Brass Category for the 2021 Dawkes Music Awards!