Restoration in the Dawkes Music Workshop
27th November 2015
Sunniva, one of our dedicated workshop repairers, was so happy with one of her latest restoration jobs she shared it on her personal blog. She did such a great job on this J. Higham cornet we thought the internet deserved to see this beauty.
BEFORE: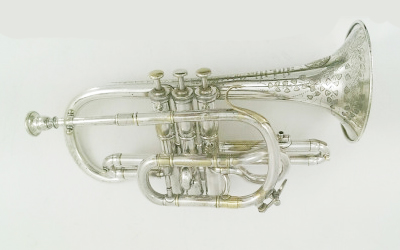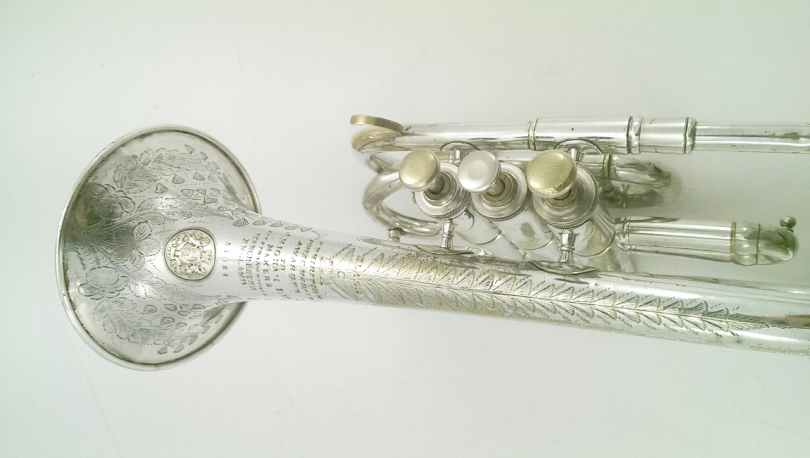 "This cornet is from the turn of the century, and came in through the post packed in a wine box. It was beaten up and had several leaks, a broken finger hook, a missing finger button, no water key, and was generally in a pretty bad state.
Now it plays beautifully, with filled splits, sleeved tubes, lapped valves, polished slides, new springs, felts, water key with matching screw, and a brand new finger button made from a flute key. This took a lot of work, but the customer was so pleased they called me as soon as they got it, and with a shake in their voice, thanked me from the bottom of their heart. That made it all worth while."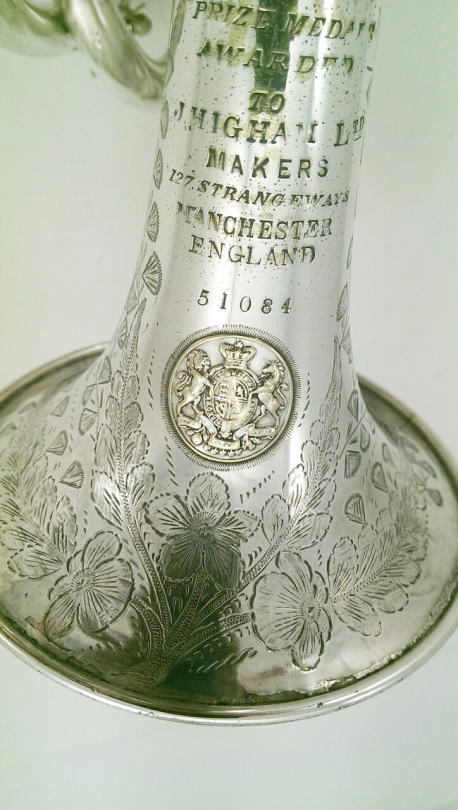 J. Higham Cornets: Joseph Higham was born in Manchester 1818. In 1852 he was listed as "Makers to the Army", and by 1863, "Brass instrument Manufacturer to the Army and Navy and for Export". Succeeded by son in law Peter Robinson in 1893.
All photos taken and owned by Sunniva Hellerud.