Top 5 Clarinet Gift Ideas
4th December 2020
Whether you're looking for a loved one, or perhaps just treating yourself (!) we've put together our Top 5 gift ideas for Clarinettists of all levels. From accessories to instruments, we've got something for all players and all budgets…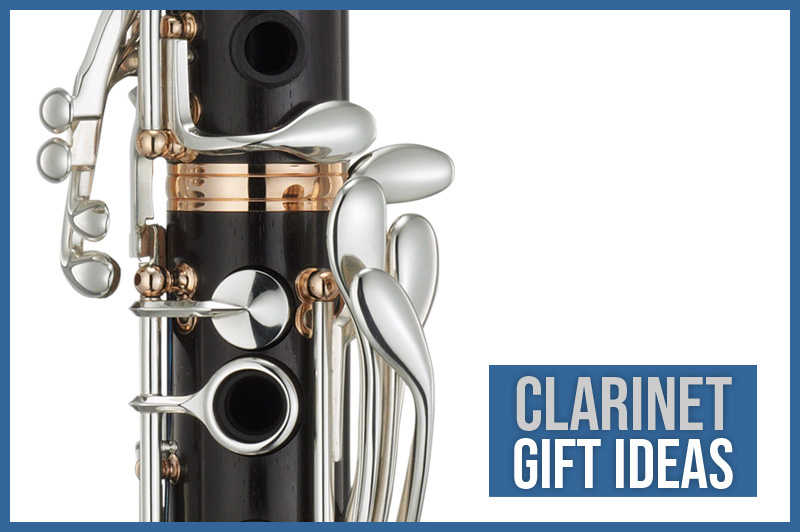 1. Clarinet Stands – Keep it Safe!
Much safer than resting it on the sofa, on your bed or on the sideboard! Clarinet stands are often very light and small to store yet they offer excellent protection for your instrument. Leave yours out when practicing and have it easily in reach to pick up and play. Especially useful if there are kids or animals in the music room!
VALUE CHOICE: Pack-a-stand Store In Bell – £10.95
PREMIUM CHOICE: K&M 4 Leg Foldable Model – £12.99
2. Clarinet Reed Cases – Neat & Tidy
Reeds scattered all over the case and music room…ring a bell!? We're all guilty of being a bit messy with our reeds. Why not help out by keeping the reeds neat, tidy and safe in a beautiful reed case. There are many options from small ones that slip inside the case to more deluxe wooden models.
VALUE CHOICE: D'Addario 4 Reed Case (Various colours) – £6.65
MID-RANGE CHOICE: Vandoren Hygro Case (Humidity control) – £32.85
PREMIUM CHOICE: Silverstein ReedCure Case – £91.99
3. Clarinet Ligatures – Free Your Sound
Your choice of ligature can help free up your sound. Fundamentally it needs to hold the ligature safely and securely (not loose but not too tight) and there are various designs to help achieve this. From basic 2 screw metal models to the popular fabric models and even on to solid silver options which can add to the tone.
Why not use our 14 day approval option to try 2 or 3 at home and choose the one which suits you best.
VALUE CHOICE: Rovner 1RL Dark Model – £26.35
MID-RANGE CHOICE: Silverstein Quattro – £68.75
PREMIUM CHOICE: WoodStone Original – from £125
4. Clarinet Mouthpieces – Personalise Your Tone
Your choice of mouthpiece will make a huge difference to the ease of play and the overall tone. If you're using a plastic mouthpiece still then moving up to an ebonite model will add density and richness to your tone. There are a variety of models out there and it can be overwhelming to know what to choose. Why not check out our recommendations below or get in touch with us to get some expert advice just for you.
FIRST UPGRADE CHOICE: Vandoren BD4 or BD5 – £116.95
EXPERIENCED PLAYER CHOICE: Backun CG Vocalise – £232.40
5. New Clarinets!
Upgrading your clarinet is a great way to make your playing easier and more enjoyable. New instruments are optimised to turn all your efforts into the best possible sound. Whether you're moving up from a plastic model to a first wooden instrument, or a more experienced player wanting something new – we have a huge choice.
Buying a new instrument can be a big choice so by all means get in touch for some extra advice. If you're able to get to our Maidenhead store you can book a room to test out a range. Alternatively our 14 day approval option means you can also try/buy from home.
STUDENT CHOICE: Buffet Prodige – £419
FIRST WOODEN CHOICE: Yamaha YCL-450S – £825
PRO CHOICE: Backun Lumiere Silver/Gold – £7,295