Diamonds in the Rough – Vandoren's New Mouthpieces
6th November 2019
Vandoren's original Black Diamond, or BD5, was released in 2015 and rapidly became one of their most popular clarinet mouthpieces. It provides a rich, dark tone, with the compact sound we've come to expect from a good clarinet mouthpiece. Vandoren have recently developed new variations on the Black Diamond, the BD4 and BD7. I tried these new offerings, alongside my trusty BD5, to see how they compared.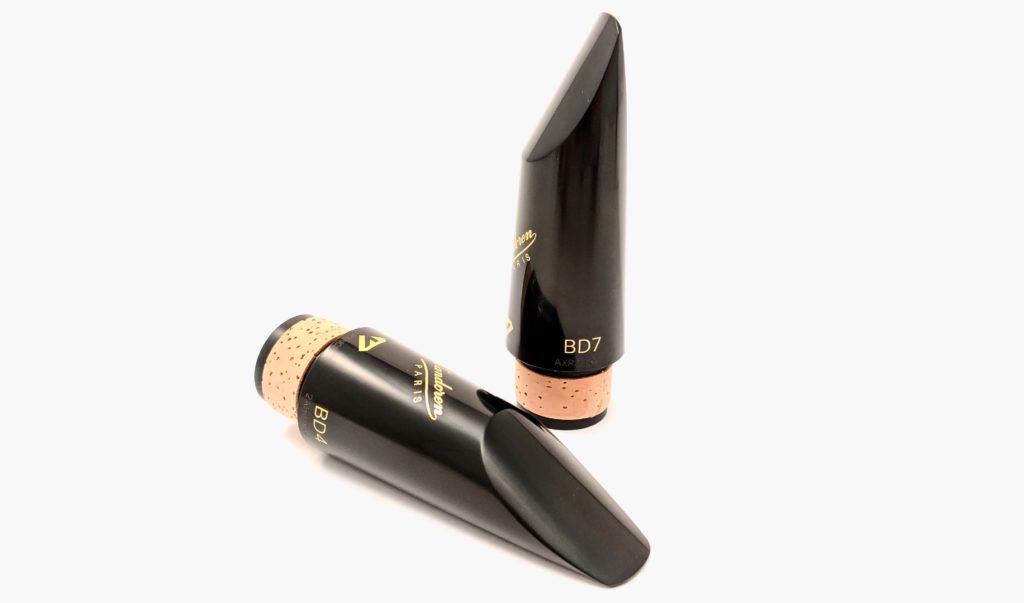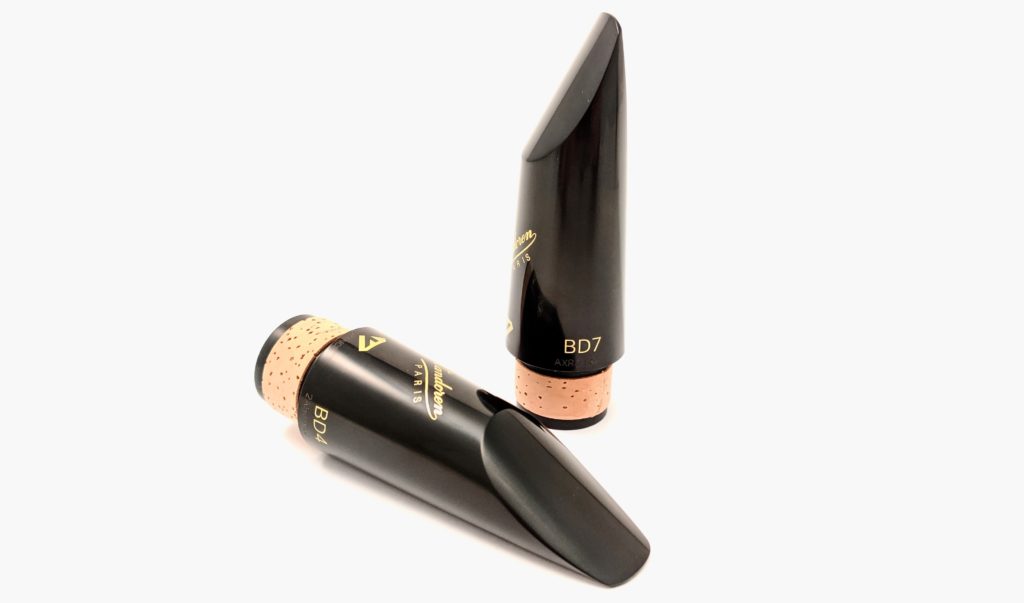 I've always enjoyed playing my BD5. My set up with it is a Rovner Versa X ligature, with either a Vandoren Rue Lepic 56 strength 3 reed or Legere Signature 2.75. For me, it provides a lovely warm tone with good focus coupled with excellent projection and response, as well as flexibility of dynamic and tone colour. As a musician in theatre pits, having the right tool to properly explore my expressive palette is particularly important. I was intrigued to see how the different tip openings would affect the playability of the Black Diamond.
What immediately struck me was the difference in beak angles on the pieces. The main variation between the mouthpieces comes down to tip opening; in 1/100mm, the BD5 is 113, BD4 at 115.5 and BD7 at 133. To compensate for this difference, and to provide different responses, the facing curves are different. BD5 has a medium facing, BD4 medium-long, and BD7 long. Changing the beak angle and lengths helps the musician adapt to their playing angle to suit the mouthpiece.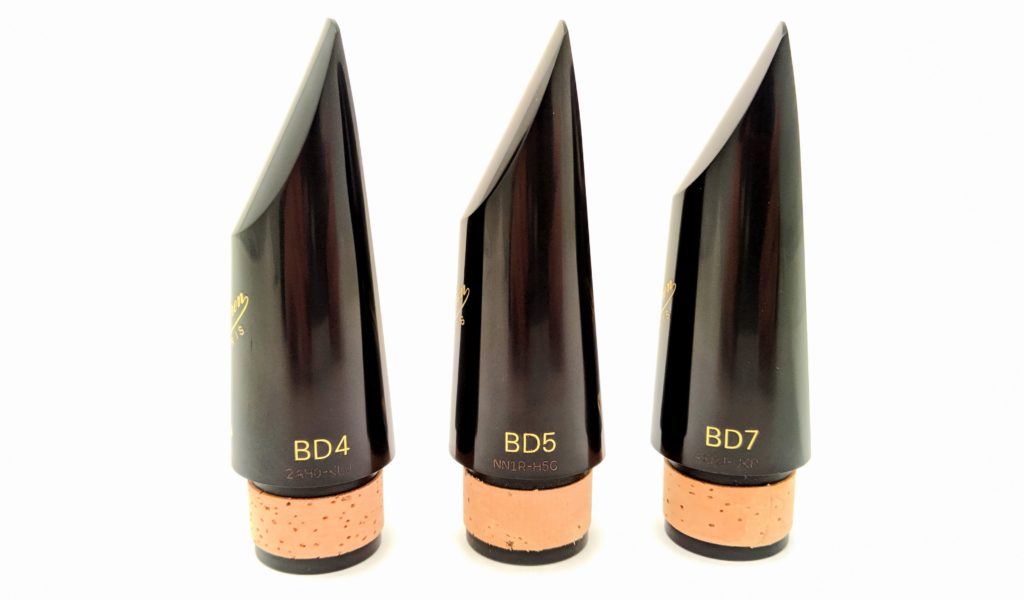 Testing the Mouthpieces
In comparison to my BD5, the BD4 provides a slightly more open sound, but still with a centred, controlled tone. As the tip openings are so similar, the feel in the mouth is very close to that of the BD5.
The staccato is very responsive, and legato across registers easy to achieve. I tried a softer reed than my usual set-up on this, but I found I slightly lost the good sense of focus. I find the dynamic range is slightly restricted, but the tonal flexibility that I love from the BD5 is still present. It truly sings in classical excerpts and more melodic passages. If I had reason (and the money!) I'd keep hold of a BD4 to use for solo classical work, chamber ensembles and orchestral playing.

At the other end of the spectrum, the BD7 provided a more free blowing experience. Whilst the tonal qualities were, on the whole, similar to those of the BD5, I found it much easier to push the BD7 to the louder extremes of the dynamic scale. The sound is also a whole lot more flexible – literally! Not only do I find tone colour easy to manipulate, but the BD7 lets me bend notes without fear of them dropping out. I gave it the Rhapsody in Blue glissando test – the BD7 checks out!
In terms of response, staccato remains crisp and the legato smooth across registers. Due to the projection and flexibility allowed by this mouthpiece, I think it would suit musicians in pit orchestras. It would also be great for classical musicians or students looking to explore jazzier sounds without straying too far from the familiarity of more closed mouthpieces.

In Conclusion
It's worth noting that I found it very easy to switch between the new BD4 and BD7, as well as my BD5, using the same reed. All three retained similar qualities and a familiarity that meant it was an easy transition between them. I didn't need to adapt my own playing style much at all, besides perhaps playing angle, to explore the possibilities each mouthpiece offered.
Each mouthpiece (all available here) has it's own benefits that would suit different playing styles. The musician is as much a part of the instrument as the instrument itself, so everyone will respond to these different pieces in a number of ways. My experience will be different to yours, so it's always worth just having a go.
Come in store to try them out, or take them home on 14 day approval! If you have any questions please do contact us for help and advice.