Rico X10E Bb Clarinet Mouthpiece – Launch
28th November 2013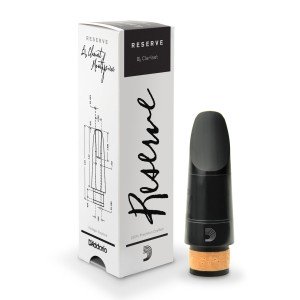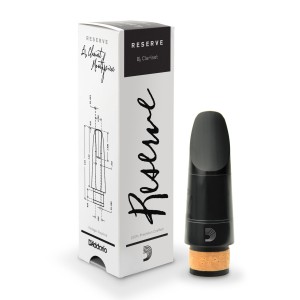 Rico have certainly 'rocked the boat' in the clarinet mouthpiece world since the introduction of their Reserve Range. The initial range consisted of the X0, X5 and X10. Featuring advanced modern manufacturing techniques coupled with vintage mouthpiece designs the Reserve Range offers a dark, rich, centred tone that is easy to play and 'reed friendly'. After some touring of Europe with Ricos product specialists they felt there was a requirement for something a little different/extra for players in our area, thus the release of the X10E.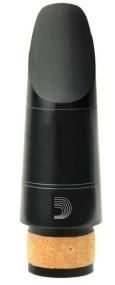 • The world's first 100% precision-milled, vintage-inspired mouthpieces
• Proprietary rubber is unique to Reserve mouthpieces and is milled, not moulded
• Precision machining delivers unparalleled accuracy – no hand finishing required
• Designed by a team of top players, craftsmen and engineers
• Available in four facings: close, medium, medium-short and medium open
More open facings for added resistance and projection the X10E also features a unique baffle design for increased tonal resonance and ease of response.
Pitched at A=442 z X10E is an ideal mouthpiece for European students and professionals alike as well as symphonic clarinettists worldwide.

Watch a clip of the new X10E being played by Julian Herve (solo clarinettist of the Rotterdam Philharmonic Orchestra) playing Prokofiev at the BBC Proms @ the Royal Albert Hall in 2013. LISTEN