Buffet B12 Clarinet – An Old Favourite
23rd August 2023
The Buffet B12 (recently replaced by the Buffet Prodige) was THE student clarinet for many decades. We recently recorded a video featuring a limited edition clear perspex model (see below) and decided to look back at this popular beginner Clarinet here on the blog.
Bufet B12 Clarinet History
Throughout its life the Buffet B12 went through some changes. Some of you will remember the first models produced with a shiny black plastic finish. These instruments were born from the original Evette & Schaeffer model clarinets. Whilst being good student models they do look a little dated now when you see them. The fact is though, you do still see them in use! These older models (and newer versions) do sometimes arrived in our pre-owned Clarinet stock.
So, they must have been doing something right, German engineering usually guarantees that. Yes folks, German engineering, of course the French company Buffet are the B12 'owners' but the manufacturing has always been done away from the main Buffet Paris factory. As the Buffet B12 matured the introduction of a different manufacturing process and advanced finishing techniques made the instrument look and play more like a wooden instrument.

Why was the Buffet B12 so popular?
It was very easy for beginners to play, the bore design, key layout and mouthpiece all combined to make a free blowing instrument with decent tuning. Also the keywork seems to stand up to child usage. Sure, there were some technical points they had to improve over the years but most teachers would agree the Buffet B12 (now renamed the Buffet Prodige) was a safe place to start.
Not only did the Buffet B12 offer players a great starting instrument but it commonly led to users upgrading to wooden Buffet models. As the B12 is now retired and replaced with the Prodige model Buffet will be hoping this brand loyalty remains when people upgrade.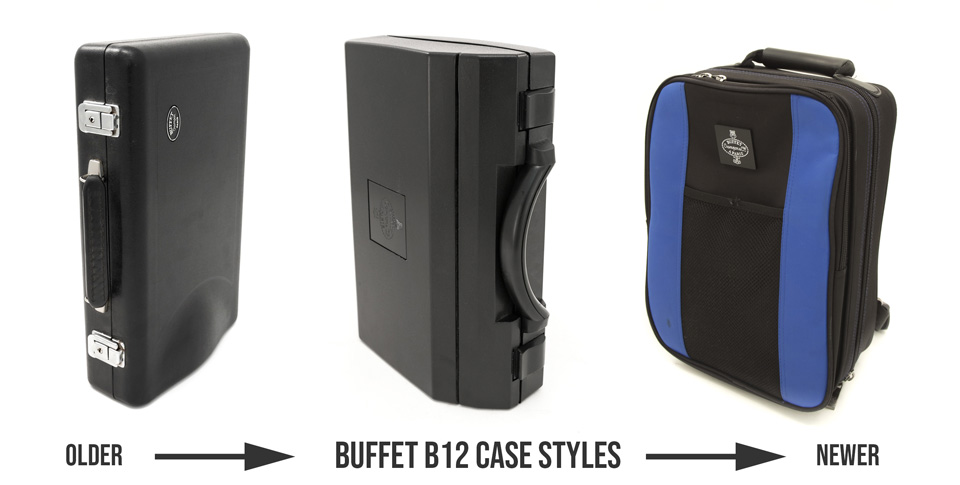 Buying a B12 Secondhand/Pre-Owned
We do still see Buffet B12 Clarinets come into our pre-owned listings. Alongside student models from Yamaha, Jupiter and Windcraft, they are still a great beginner Clarinet. When you buy from Dawkes Music any pre-owned instrument is fully checked and set-up in our workshop. This ensures you can buy pre-owned in safety.
The other option is to consider hiring a Clarinet and get a brand new instrument for a small monthly fee. This might be a better option if you have a new beginner starting out.