Auxiliary Woodwind Instruments
19th February 2020
This is a term you may have heard before, but what exactly does it mean? In short, an auxiliary instrument is any 'non-standard' version of the common members of an instrumental family. They're often used in orchestras and other ensembles by the specialist players. Today we're looking at the auxiliary instruments in the woodwind family, as well as a few that we sell in store!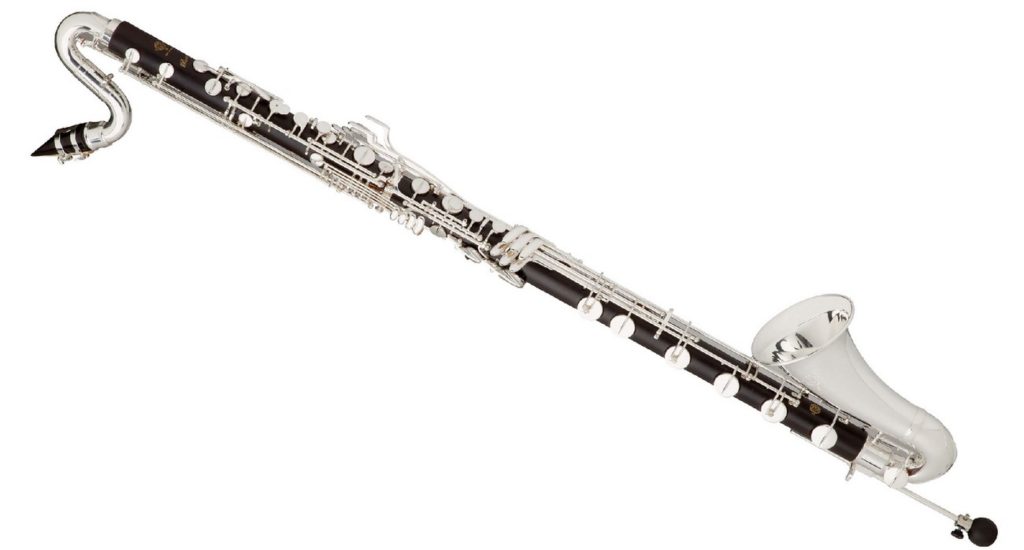 ---
Flutes
The most common auxiliary flutes are the piccolo and alto flute, and to an extent, bass flute. The flute family is much larger than this though, with instruments like G treble (pitched a fifth above the concert flute) and contrabass flutes (of which there are many in different keys!). Piccolos and alto flutes find a lot of use in the orchestral repertoire, mostly played by the 2nd or 3rd flautist. Holst's Planets suite calls for four flute players – the 3rd doubles piccolo, and the 4th doubles piccolo and alto flute!

We stock a number of piccolos, as well as listing a few options for alto and bass flutes. One of the most popular options is the Pearl 105E/OM, made of 'grenaditte' resin which mimics the tonal qualities of wood. A great piccolo at a very competitive price, this would be ideal for students looking to explore playing piccolo in orchestras or concert bands without committing to the price tag of a wooden model. Also from Pearl is the 201ES alto flute – a silver plated body and headjoint keeps the cost down, but the inclusion of solid silver for the lip plate and riser enables a rich and varied tonal palette.
---
Double Reeds
The oboe is known for it's pure, striking tone with a somewhat nasal quality. There aren't too many members of the oboe family that are in common use, due to it's specialised soloistic sound, tough-to-master technique, and intricacy of such a delicate design. Besides the oboe in C, it's most frequently used relative is the Cor Anglais. Pitched in F (a fifth below the oboe), it boats an incredibly unique sound – still with the same nasal quality as the oboe, but somewhat warmer yet more haunting. We do list the Howarth S40CT Cor Anglais, although this is a special order instrument, so please contact our team if you want to discuss your options!

The bassoon is a unique instrument in it's own right, although it is still a 'main' member of the double reed family! The contrabassoon is the gentle giant of woodwinds, with a broad, reedy sound that can really beef out the bass in an orchestra. As we would recognise it, the contrabassoon (although with less keys and less turns in the bore!) was used by J.S. Bach and G.F. Handel. Improvements by instrument maker Heckel secured frequent use of the contrabassoon by the 19th century. The Adler 1633 Contrabassoon, like the Howarth cor anglais above, is a special order item. If you're interested in purchasing such a unique instrument, feel free to get in touch.
---
Clarinets
Commonly played in orchestras are the Bb and A clarinets. The clarinet family is large and versatile, enjoying use as both solo and accompanying instruments. The highest pitched clarinet in common use is the Eb clarinet, a fourth above the Bb soprano clarinet. Strident and bright, the Eb is often used to double flute and piccolo lines to give them more prominence. Student models like the Buffet E11 Eb Clarinet open the world of auxiliary clarinets up to advanced learners, and professional models such as the Yamaha YCL-681II can be seen in orchestras worldwide.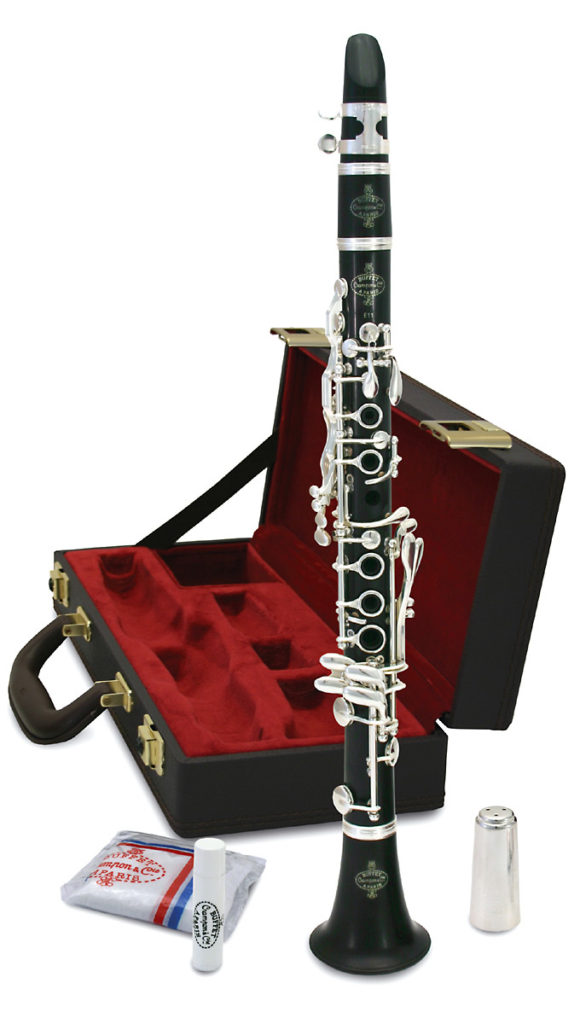 Less common than others is the alto clarinet. Like the alto saxophone, this is pitched in Eb, sitting a fifth below the Bb clarinet. This hasn't found too much use, as it's high register can be effectively covered by the Bb and the low register by the bass clarinet. However the tone is still rich and broad, working well as a solo instrument. Time for it to find more use we think! The Buffet RC Prestige 1503 and Yamaha YCL-631II alto clarinets we list are also special order items, so get in touch if you are interested in these instruments.
The bass clarinet has a solid, consistent sound to fill in the bass sections, but it also fills in tenor and alto registers well with a tone that blends nicely. Made with a wood or ABS resin body, the bass clarinet needs a bent neck and bell (both made of metal) to make it playable sitting down. Yamaha's YCL-221IIS Bass Clarinet to Low Eb is an ABS resin student model, following the same quality of build you would expect of any Yamaha instrument. One of the most popular professional models is the Buffet Prestige to low C. This is a wooden model with a rich, broad tone and great projection. The Prestige is perfect for a range of styles both in the orchestra and as a soloist.
---
Second Hand Options
We also offer a number of second hand instruments. Whilst you're more likely to find a 'standard' member of the woodwind family, it's not uncommon for us to see their auxiliary members come through the door!
All of our second hand instruments are serviced by our workshop team to be sure they're in top sale and playable condition. Second hand stock, naturally, is changing all the time – so keep checking up on our website to see what's new!

Jesse – Woodwind Specialist
---
All prices, stock levels and second hand stock are correct as of 30/12/19. If you have any questions about any of our products or services, get in touch online or give us a call on 01628 630800.