The Best Accessories for Yamaha Woodwind Instruments
25th August 2021
If you've invested wisely in a quality Yamaha Woodwind instrument such as a Clarinet, Flute or Saxophone it's a sensible idea to keep it well maintained. Choosing and using the best accessories for your Yamaha instrument will help maintain its finish, keep it playing better and support a stronger resale value.
In this blog we'll take a look at the best accessories for your Yamaha woodwind instrument…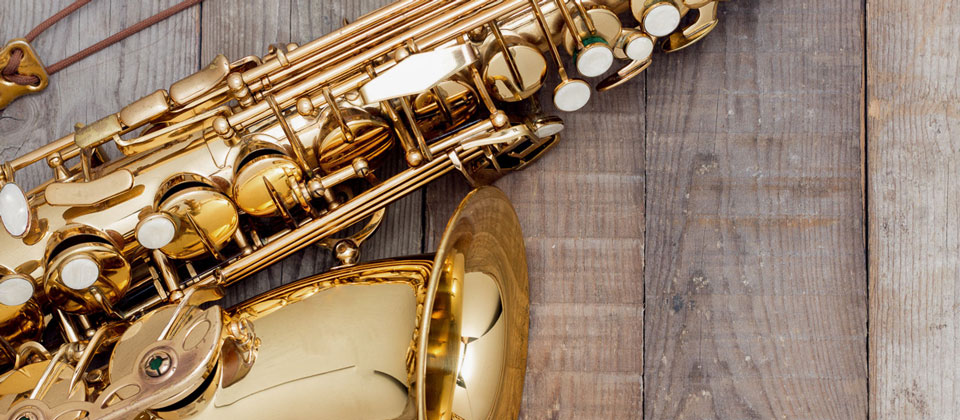 Cleaning the Outside
Keeping your Yamaha woodwind instrument clean on the outside will not only keep it looking great, but it will help protect the finish of the instrument in the long-term. This will ensure the resale value is high if you come to sell it. When you play a Woodwind instrument the moisture and perspiration from your hands will release onto the finish. In time this can degrade the finish and leave unsightly marks.
Instruments such as Flute, Clarinet and Oboe generally have silver plated keys (and the Flute has a silver plated body generally). As such we recommend using a silver cloth once a week to polish up the keywork to a shine. Don't be too aggressive with the polishing technique but this will keep the keys looking nice and sparkly. In terms of removing day-to-day deposits on the keywork we suggest a microfibre cleaning cloth which removes detritus and moisture in a non-abrasive manner.
For the body of the Clarinet, Oboe or Bassoon we recommend the BG universal care cloth. It can be used every day to just gently clean off any marks or detritus from the outside of your instrument.
Most Saxophones are finished with a clear lacquer (over polished brass) as such we recommend a lacquer cloth for cleaning the keys and the outside body tube.
Cleaning the Inside
Removing moisture and debris from the inside of your instrument is important for the lifespan of your pads, and for your ongoing health. When we blow into woodwind instruments, we are expelling air, moisture and tiny particles which can make your keys become sticky from the inside. We also want to keep the inside clean to avoid inhaling any microbes or bacteria.
All Woodwind instruments have different cleaning swabs/pull-throughs depending on their size. We recommend pulling through your instrument twice, every time you finish playing. This will remove any moisture accordingly. Our top cleaning swabs are below:
Make it Easier to Hold
Holding your instrument comfortably and safely will make playing and practicing a lot more enjoyable. Many players benefit from using straps, slings or harnesses to make holding their instrument more comfortable.
It will depend on the instrument you play, for example many Clarinet players prefer to simply hold the instrument, albeit with a padded thumbrest for extra support. Also Flute is generally quite light so doesn't have any slings/harnesses but there are a variety of small finger guides that fit onto the body to help support and encourage better posture.
However, the Saxophone is always an instrument that will require some extra support. Again, this may vary on Soprano, Alto, Tenor or Baritone but we sell a range of saxophone straps and saxophone harnesses to consider.
We've made a short list of our most popular support slings/harnesses below:
Make it Portable
Your Yamaha instrument will have come with a good protective hard case but there are a variety of after-market cases and gig bags that may be lighter and more portable. This can make it easier to transport your instrument to lessons or band practice.
Not only can these cases/gig bags be lighter but often they offer extra features such as extra pockets, backpack straps and a water-resistant exterior.
For Clarinet we recommend the Protec PB307 case, it's lightweight yet sturdy, compact yet practical. For Flute, many players like the funky finishes of the Beaumont Flute case, for example this pink polka dot version. For Saxophones we recommend the BAM Nashville gig bags for Alto or Tenor. These are lightweight, have a nice retro looking design and offer excellent protection for a 'soft' case.
Improve the Sound
The best way to improve your sound is plenty of practice! However, there are some ways that you can help yourself by upgrading certain elements of your instrument set-up. Clarinet and Saxophone players can consider upgrading their mouthpiece, the different materials and designs of upgrade clarinet or sax mouthpieces will add depth, projection and quality to the tone. Why not check out our blog about how to test new mouthpieces for more info on this.
Flute players don't have mouthpieces to consider but sometimes they will look at upgrading the headjoint to a solid silver model. Whilst this can be a good step-up it sometimes makes more sense to wait and upgrade the whole flute/head outfit around Grades 4-6.