New VENN Synthetic Reeds by D'Addario
28th March 2022
The new VENN advanced synthetic reeds for Clarinet, Alto Sax and Tenor Sax are now available from D'Addario. These are the 2nd Generation models and are the biggest news to hit the single reed market for decades!​​​​​​​
All the benefits of synthetic reeds (consistency & durability) with the best qualities of cane reeds (tone and playability).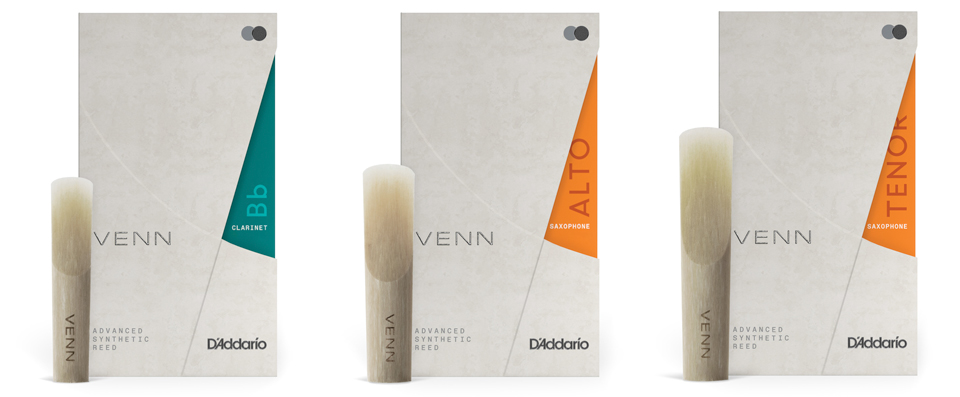 What are VENN Clarinet & Sax reeds?
More than 6 years in the making, the VENN reeds are a next generation synthetic model that includes layers of polymer fibres, resin AND natural cane elements. Designed by a collection of specialist engineers and single reed experts at D'Addario Woodwinds, the VENN reeds offer the benefits of synthetic reeds (consistency, durability) without compromising on the tone and playability of the best cane reeds.
How are they made?
Unlike other synthetic reeds the VENN design is based on reverse-engineering the internal structures of cane itself. Different strengths of polymer fibres are layered alongside organic reed elements to make up the core reed blank. These blanks are then cut on the same types of machines that make the reed profiles of cane reeds.
How long do they last?
If you care for the tip carefully then an average VENN reed is designed to last between 3-6 months depending on usage. The pricing is similar to a box of 10 but a single VENN reed should outlast a box. They can be cleaned with diluted alcohol-based cleaners or mild soap and water (room temperature). To finish cleaning simply wipe from the heel towards the tip of the reed using a paper towel or non-abrasive cloth.
How to they play?
The original VENN reeds (1st Gen which were never released in Europe due to the pandemic) have been modified and perfected for this 2nd Gen version. Pro player feedback has been exceptionally positive. These reeds can be used just like a normal cane reed and does not require warming up or breaking in. We would advise carefully testing the VENN reeds in a variety of slightly different positions on your mouthpiece to find the optimal place for your preferred response.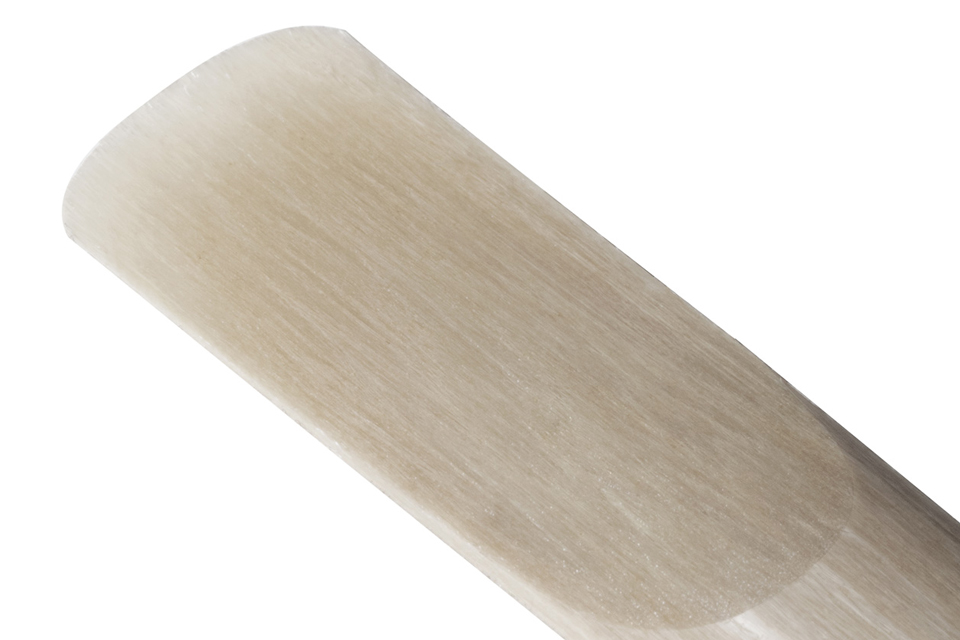 Choosing your strength
We have added the official strength charts below. In summary VENN reeds are of a similar strength to premium D'Addario reeds such as the Reserve & Select Jazz. In terms of a Vandoren comparison they are similar to the traditional Blue Box. Our experience shows us that synthetic reed strengths can be modified by small positioning adjustments on the mouthpiece.
One neat feature of the VENN Gen 2 reeds is that they can be modified using reed tools such as the Reed Geek and others. This is because the internal fibres contain actual reed particles, and the VENN itself is cut on the same reed profiling machines as standard reeds.
Now available for Bb Clarinet / Alto Sax / Tenor Sax