Backun Clarinet Barrels – How to choose?
19th February 2020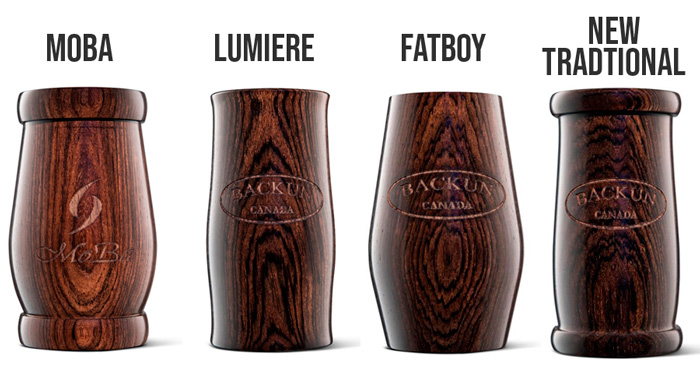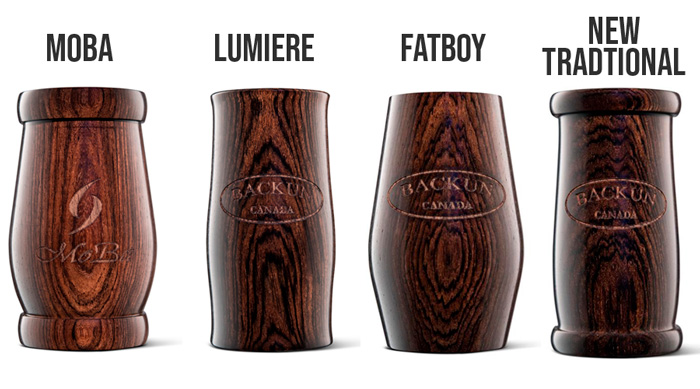 One of the most popular accessories we sell for Clarinets is additional barrels and bells. This is a great way to change your tone and response without having to mess about with mouthpieces which can take much more getting used to. The Backun range of clarinet barrels have led the way for these upgrades due to the quality of materials and design.
Backun produce various models in two different materials, so let's take a look at the range and discuss how they can improve your sound…
COCOBOLO VS. GRENADILLA
The first question many players have is how to decide between cocobolo or grenadilla wood. The decision is of course very personal, but here are some general differences between the two woods that most players experience.
Grenadilla
Dark black or brown coloration
Brighter tone with more "ping"
More projection and volume
Perfect for band or orchestral players
Cocobolo
Ruby red coloration
Warm, dark tone
Blends very easily
Perfect for chamber or solo music
All the Backun clarinet barrels are unstained to showcase the quality of the wood. The beautiful appearance of these barrels is due to the natural appearance of the exotic hardwoods, which are naturally-aged in a climate-controlled setting in Backun's factory in Vancouver – Canada. The robust colours and gorgeous grain patterns are not painted, stained, or dyed in any way. There is a thin layer of varnish to enhance durability and add gloss to the appearance.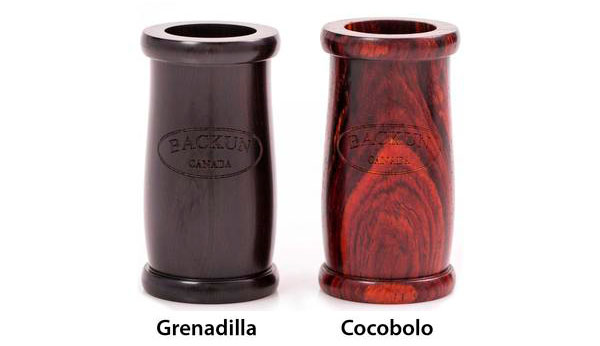 ---
THE DIFFERENT MODELS
1. MOBA
Robust and resistant. The primary choice for orchestral players, the MoBa features a robust, confident tone that has the sensitivity for the quietest passages, but projects through the whole orchestra when called upon.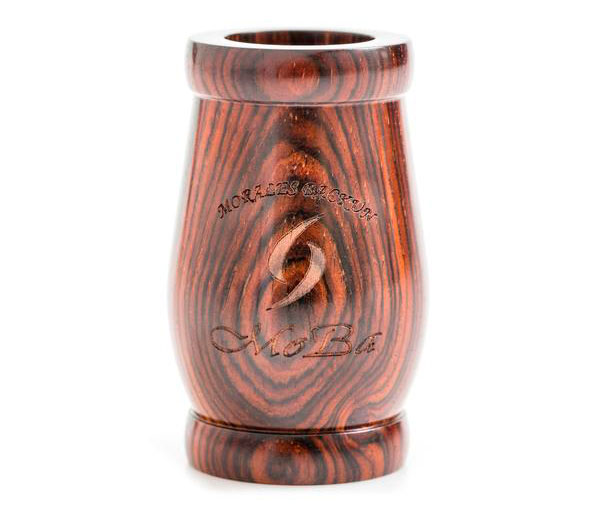 2. LUMIERE
The Lumière Barrel offers a sweet, balanced tone with increased focus and projection that illuminates every corner of the concert hall. Elegant curves and flowing design perfectly complement its sweet, refined character. Artists appreciate the incredible richness and resonance of the Lumière Barrel for chamber, solo, and orchestral playing.
3. FATBOY
Free blowing and versatile. The Fatboy is unbelievably versatile across all genres. This barrel produces a beautifully focused and controlled sound with an even sense of resistance throughout. The most popular Backun offering, this barrel is also preferred by artists including the legendary Eddie Daniels.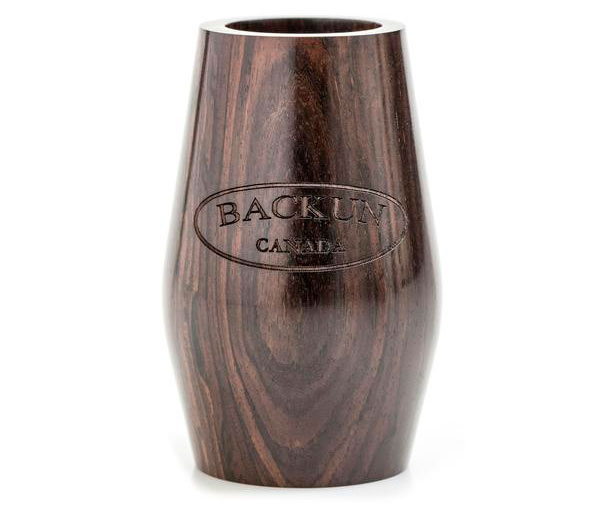 4. NEW TRADITIONAL
Polite and reserved. This is the barrel that started a revolution in clarinet design. An exotic wood body between two integrated wooden rings brings unyielding response and even articulation on these Traditional models. Many artists consider this barrel to be the optimal choice for solo and chamber music playing.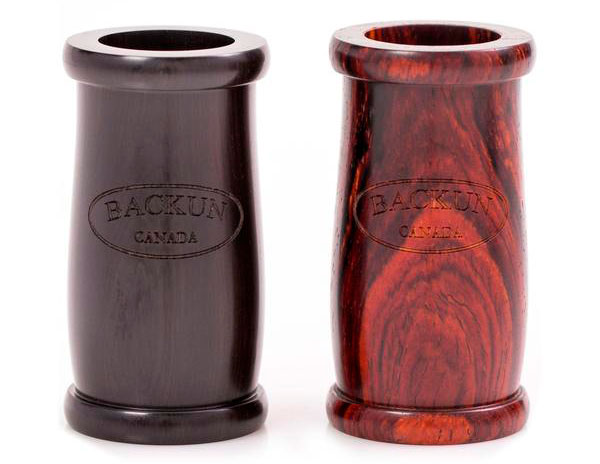 WHICH LENGTH?
The "Standard" length is 65-66mm. But your instrument may vary!
The length of the barrel determines what pitch (how high or low) you'll be playing throughout your entire range. Since clarinets and players are all different, the Backun barrels are available in a wide variety of lengths to meet most demands. Generally, you'll want to make sure you order the same length as your current barrel if you're happy with the intonation.
IS YOUR CURRENT BARREL PLAYING IN TUNE?
Yes – Order the same length.

Usually this is written directly on the barrel. (Ex. 660 or 66 means 66mm)
If not, simply use a metric ruler to find out.

No – Order a different length.

If you're sharp (too high) order a slightly longer barrel.
If you're flat (too low) order a slightly shorter barrel.
Tip: When in doubt, order the 1mm smaller size. It's always easy to pull out a little bit if it's too short, but very difficult to make the barrel shorter if it's too long!
WHICH FIT?
Most clarinet brands will be Standard fit, but please note that handmade instruments or very old instruments may have subtle sizing differences that our outside of our control. We generally keep the 'standard' fit Backun barrels in stock, if you use a Selmer Clarinet you may require a specialist Selmer fit which are available to order. Please contact us if you'd like to know more about that.
STILL NOT SURE?
All barrels are available from Dawkes on a 14 day trial policy. You can view our full barrel range here. Don't forget you can order it mail order and try it at home for 14 days to make sure you're happy. If not, you can return it for a refund (less £3 re-stocking fee).
If you still aren't quite sure which Backun Barrel is the right choice for you, that's ok. Contact us today and we can help advise based on what you want. Don't forget that we offer a 14 day trial policy on purchases and the wood is backed by the Backun 2 year manufacturer's warranty.
Contact us to send us an email and one of our team will be happy to help!