Ask Dawkes – Clarinet & Sax Answers Session #2
11th May 2020
We recently offered to answer more of your Clarinet & Sax related questions. We picked out our favourites and recorded our answers via the power of online meetings!
Check out all the questions and answers below, or the first 8 questions here. If you would like to submit a question, you can do that through the initial blog, or by using the form at the bottom of this page.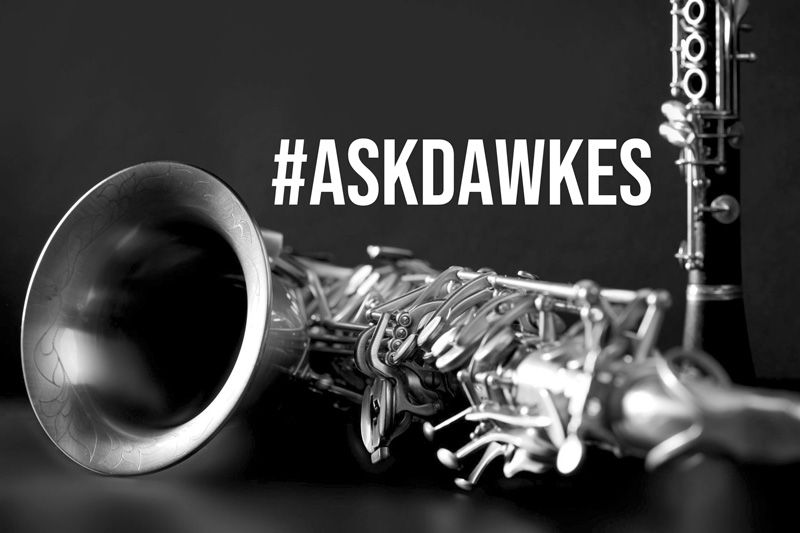 Question #9
"I watched your video on the Yamaha bass clarinet which I enjoyed very much. I have played tenor sax for over 30 years my question is what would be the main challenges, differences for an experienced tenor player with a bass clarinet?"

– Jim (via the Dawkes Website)
---
Question #10
"What is the difference between playing on a mouthpiece with a narrow tip opening and hard reed, compared to the same MP with a wide tip opening and a soft reed?"

– Matt (via the Dawkes Website)
---
Question #11
"I have a Bb & A clarinet. I buy sheet music online which is easy for Bb but I can't find any for A clarinet. Does it exist? When I search, I get results for music in A!

– Sally (via the Dawkes Website)
---
Question #12
"When I start practising, my also sax always starts an octave higher than I intend, even without the octave key pressed. It takes several seconds before I can get lower notes to sound. I usually have to start in the upper register and work my way down. Is this simply a standard instrument warm-up problem or is it possible that something needs attention?"

– Justin (via the Dawkes Website)
---
Got a Question?