Top 5 Clarinet Accessories – D'Addario Woodwinds
26th November 2021
We offer a huge range of clarinet accessories from many top brands. The D'Addario Woodwinds range offers great value for money and high quality. In this blog we take a look at our Top 5 most popular (and most useful) accessories for clarinet players.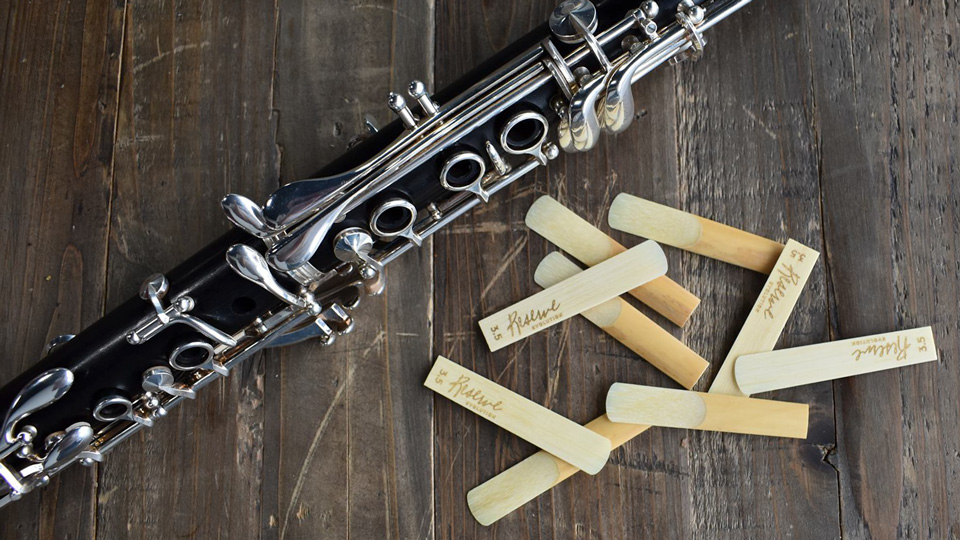 1. Reserve Evolution Mouthpieces
Like all D'Addario mouthpieces the Reserve Evolution has been milled from a solid rod of ebonite using their computer-controlled mouthpiece making technology. The mouthpiece offers a warm and refined tone with quick response and ease of articulation. It gives the player greater flexibility for a wide variety of musical styles, making it the perfect mouthpiece for the modern clarinettist. Due to the production methods we find them to be extremely consistent which is reassuring for teachers or players recommending them.
2. D'Addario H-Ligature
The H-Ligature for Clarinet has been inspired by the design of the vintage Harrison ligature. The H-Lig secures the reed to the mouthpiece by four points and has been crafted to give the player tonal resonance and clear articulation. D'Addario have also eliminated all of the plastic from their packaging for the ligatures in an effort to produce more sustainable packaging. 
3. D'Addario Single Reed Case
The D'Addario reed case helps to keep your reeds in a good condition for longer. The case can hold eight reeds that are stored in a gasket with a Reed Vitalizer Humidity Control pack. This keeps the reeds at a 72% relative humidity to help protect the reeds against unstable weather conditions, which helps to give them a longer life. The reeds a secured safely onto a grooved surface which prevents the reeds from warping or breaking.
4. Reserve Mouthpiece Patches
These are ideal for players of all levels; the Reserve mouthpiece patch stops your teeth from sliding on the mouthpiece helping you to create the correct embouchure. Available in .8mm black or .35mm clear packs of 5. The patch also protects the top of the mouthpiece from teeth marks. The material adheres to the mouthpiece but can be easily removed when it needs to be replaced.
5. D'Addario Cork Grease
The D'Addario cork grease is made out of all-natural ingredients such as sunflower oil, organic coconut oil and organic hemp seed oil. This cork grease will help extend the life of your cork and is vegan friendly. Not all cork greases are made with such care for the ingredients!