5 Minutes with…Andrew Marriner (Principal Clarinet LSO)
29th November 2016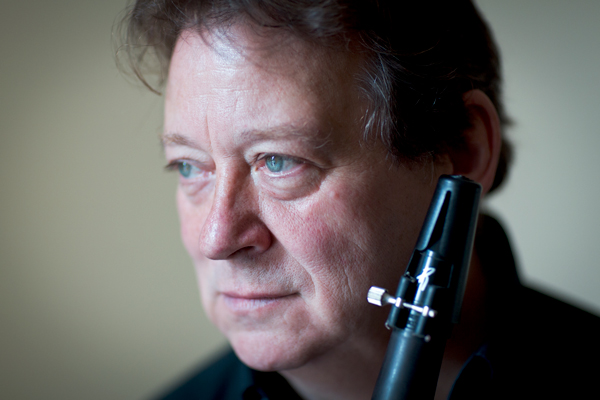 We managed to catch up briefly with Andrew Marriner – Principal Clarinet with the London Symphony Orchestra and we fired a few questions at him to help all you Clarinet players out there. Andrew Marriner has held the position of principal clarinet in the LSO since 1986, when he succeeded the late Jack Brymer. During his orchestral career Andrew has maintained a presence on the worldwide solo concert platform, in the field of chamber music, and as a teacher. (www.andrewmarrinerclarinet.com)
Q1. How important was it having music in your family as you grew up?
I was extraordinarily fortunate in being at home as a child when the Academy of St Martin in the Fields was formed by my father:it meant that the living room of our house was turned into a rehearsal venue, it's furniture piled into the hallway to make space for a small chamber group to huddle together: it  introduced me, sitting on the stairs outside, to their extraordinarily rich repertoire,  almost every note of which I can remember to this day. My father was then a violinist in the LSO, the orchestra I too have played with since 1978. Those early experiences gave me a privileged view of the workings of the music profession that I joined as a chorister at Kings college, Cambridge at the age of 7 and am still enjoying.
Q2. What advice would you give to aspiring Clarinettists?
Make sure you are enjoying your playing: be well prepared for any opportunities that may arise, don't fuss about reeds in front of others, nobody wants to know!
Q3. How can Clarinet players best improve their tone?
My own teacher's method of teaching tonal development is expertly set out by fellow pupil Reiner Wehler in the first volume of his clarinet method, published by Schott. The combination of a well supported air supply, stable embouchure and long note practise will allow your personal sound to develop. The speed and focus of the air is key to preventing the sound distorting.
Q4. Why do you choose to play Reserve Reeds?
Reserve reeds offer a very high success rate, allowing stress free selection from within a single box.  The quality of the finished, treated reed is crucial, as I am often working  for 9 hours a day: I find that Reserve reeds are mature, avoiding the premature greenness that can affect reeds in the early stages of their life. The cut of the Reserve reed has been perfected to combine both flexibility of articulation  with  a good heart for fullness of sound.
Many thanks to Andrew for his time and D'Addario Woodwinds for putting us in touch. Andrew plays Reserve Reeds on Clarinet.