Julian Bliss visit to Dawkes Music
30th October 2013
For those of you that have been to Dawkes you know we have a big shop area, but now we've converted our previously 'unseen by the public' front building (maybe we need a better name for this area!) into a spacious teaching and master-class/clinic suite. The front couple of rooms are taken up by our MyMusic adult teaching service and that leaves a larger room for events and ensemble rehearsals etc. Well, in true Dawkes style we thought let's give this room a little launch so to speak and invite arguably the most well regarded young clarinettist the UK has produced for many a year…Julian Bliss.
As ever it's a case of letting customers know via email and flyers, and word of mouth in the shop. We were pretty taken aback by the speed of response, within 48hrs of the first email going out we had over 75 people signed up with more on the waiting list! Thankfully Julian was very generous with his time and fitted in an 'extra session'. In this kind of situation it was good to have Julian demonstrate a little and talk to the guests about his playing philosophy, techniques and history. We will in the future offer more playing based critique sessions where players can get involved but due to the numbers of guests this wasn't practical for Julian's visit.
Julian warmed up with a pretty fluid, reduced and bespoke version of Rossini theme & variations and I'm pretty sure that grabbed the attention of all of the audience!
He went on to cover his early years of playing including his search for the 'right' instrument, let's just say it wasn't the recorder! It's amazing to think at such a young age (4-6) he actually made national TV appearances and even played for the Royal Family, all of which might seem mind boggling to the average person but Julian seemed to take it all in his stride and perhaps it was his young age that prevented any nerves and fearfulness. Indeed he touched on the fact that he didn't get nervous because he really had no concept of what that meant, and no-one had ever told him to be nervous!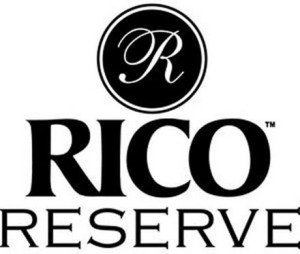 Julian went on to cover his visit to Sabine Meyer for a lesson where he was pretty much torn apart for how he played. Although initially this visit upset and set Julian back, he returned to Meyer after 2 years in the US and played for her again. Despite not feeling he'd improved (!) he was eventually able to convince her to take him on as a pupil. Long months of technique practice followed with emphasis on tone, bridging the gap between notes, intervals etc. – no doubt this was hard at the beginning but what struck me was that Julian is clearly very self motivated and a pretty single minded desire to improve himself must have fuelled him through what could be perceived as gruelling exercises.
The technique of good tonguing was discussed and Julian gave some practical examples of how to approach rapid tonguing. The theory was based around not sending a new breath down the instrument between each articulation but rather keeping the air flow constant and simply using the tongue to separate between tongued articulations. It's well worth a watch of the video that discusses this to get more of a grasp of it.
Julian then spent some time discussing how he would approach practising a tough piece of repertoire, it basically involved lot's of slow practice using rhythm variations to really get the fingers learning it properly. Dedication to practice is seemingly something he's never struggled with although he admitted it's a case of getting into the correct mind-set (turn your phone off, make the time, lock yourself away etc.) but don't over-practice; take breaks, spread it out through the day to keep your concentration up and mind fresh.
The session couldn't have been complete with some virtuoso flashing of the fingers and Julian obliged with a modified rendition of the famous 'Flight of the Bumblebee'
Whilst this is always something of a crowd pleaser I think everyone will have come away from the sessions knowing there's more to Mr Bliss than just the showman. Julian has recently delved into swing/jazz clarinet playing which has required a new approach to his clarinet playing and general musicianship, and his work with the Leblanc company on his own range of clarinets is something that he is passionate about, and something that will seemingly continue onwards and upwards, he let us in on a few new ideas they are currently working on (hush hush!).
We've had great success with the Bliss clarinet and it was nice to see some users of the Bliss clarinets in the audience. Clearly the instrument is extremely capable of playing to the highest levels, Julian uses a standard version (albeit with 'blinged up' gold key work) and the versatility across many genres is something that your author finds quite re-assuring about the Bliss clarinet when played. They're certainly worth a look when considering an upgrade or recommending to a pupil/fellow musician.
The biggest thing I took away was that whatever your chosen profession (or hobby or skill) the more dedicated you can be with practice and time devotion to the chosen topic, the more success you will yield. Whilst the premise is clearly obvious to us all, knowing it and actually doing it is what separates the best from the rest.
Sam G (Dawkes Music)
Customer Quotes from the day:
"It was a great masterclass- Julian was funny, informative and inspirational" – (L Truslove)
 "We really enjoyed the masterclass and I do believe Julian has found the secret to encourage two 11 year olds to willingly practise a little more, thank you!" – (J Rean)
 "William (9) who is learning and I also really enjoyed it, especially the fantastic Rhapsody in Blue glissando at the end of the 3.15 session – more please!" – (K Wilcox)