Dawkes Music Workshop: Saxophone Split and Patch
24th December 2015
This Buescher 400 'top hat & cane' came to us as a recent purchase for general set-up.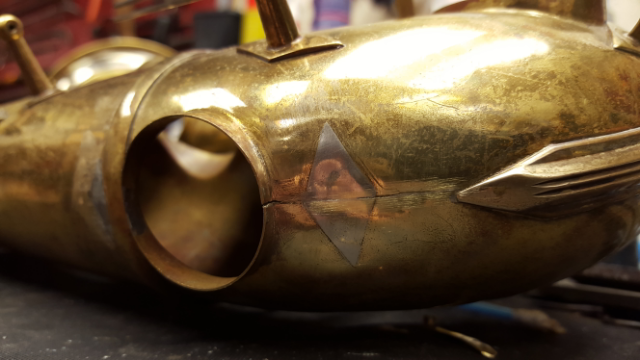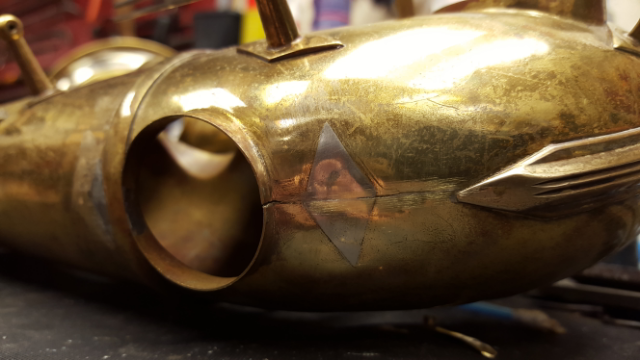 The biggest problem we found was a small split running along the bottom bow and into the low Eb tone hole. This would cause the pad to leak air from the split so it needed to be filled one way or another.
Given how much tension the metal was under we opted for a patch, to truly cure the fault. A small patch made from very thin brass was cut and shaped to discretely cover the split. This required a 90 degree kink at the end, to support and re-unite the two sides of the tone hole. Once perfectly shaped, the patch was held fast using binding wire, and fluxed to allow the solder to run.
The lip of the patch which protruded from the top of the tone hole was filed gently using a rotary tone hole file, and polished so as to remove any sharp edges.
This kind of repair is particularly satisfying as it solves the issue but also strengthens the area to guarantee a durable and long lasting result.​
What we used: