Top 5 Saxophone Gift Ideas
1st December 2020
Whether you're looking for a loved one, or perhaps just treating yourself (!) we've put together our Top 5 gift ideas for Saxophonists of all levels. From accessories to instruments, we've got something for all players and all budgets…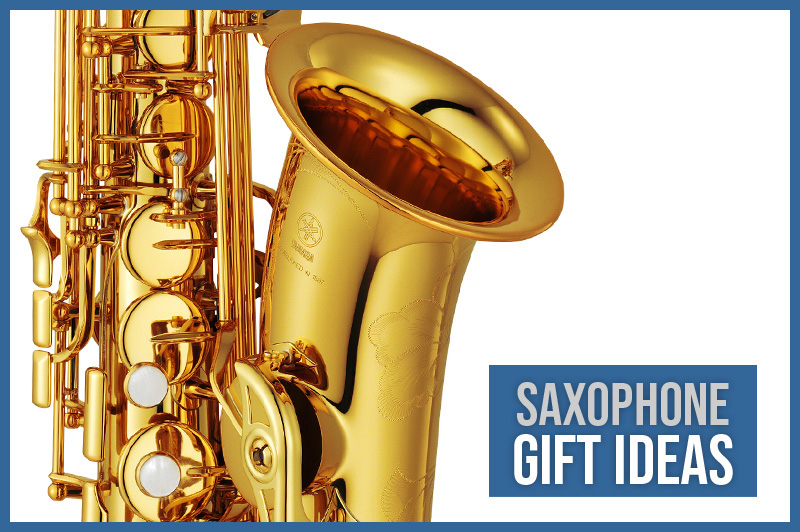 1. Saxophone Stands – Prevent a Disaster!
An excellent option to help support your Sax in-between practice sessions at home. We offer a range of stands, some that pack down in the bell, others that you can use to sit and play with.
VALUE CHOICE: Hercules 'TravLite' Store-in-Bell Alto Sax Stand – £27.99
PREMIUM CHOICE: K&M 'Jazz' Alto Sax Stand – £42.99
2. Saxophone Ligatures – Free the Sound
The ligature plays a huge part in the sound of your instrument, and in the correct functioning of your reed/mouthpiece combination. We do a huge range, from the basic 2 screw metal types for £4.99 up to models made of solid silver and everything in-between. You can try/compare 3 at home to pick the right one for you using our 14 day approval scheme.
VALUE CHOICE: Rovner Star Series Alto / Tenor / Sop – £22.35
PREMIUM CHOICE: WoodStone Original Metal Alto / Tenor / Sop / Bari – from £125
3. Saxophone Slings/Harnesses – Increase Comfort
Having a comfortable sling/harness can make all the difference, however tall/small or young/old you may be! We offer a large range including basic thin straps, padded models with snap hook connectors and even more complex holder/harness types that remove upto 50% of the weight.
VALUE CHOICE: Windcraft Neoprene Padded Strap – £13.49
PREMIUM CHOICE: Just Joe's Gel Strap – £59.99
HARNESS/HOLDER CHOICE: The Sax Holder – £39.55
4. Saxophone Mouthpieces – Improve the Tone
The mouthpiece is such a critical part of your Saxophone set-up. They can vary in material (plastic, ebonite, metal) and also in a variety of designs. Commonly classical players will prefer ebonite models and jazz/contemporary players will choose between ebonite and metal. The internal design will affect the tone as much as the material so it's not as simple as saying metal is for a brighter sound. We've picked out a few favourite models below for various scenarios in Alto (same suggestions apply to Tenor):
VALUE CHOICE (Classical/Grades): Yamaha 4C – £37.99
PREMIUM CHOICE (Classical/Grades): Selmer Concept – £169
VALUE CHOICE (Jazz Darker/Vintage Sound): Otto Link 6* – £109
PREMIUM CHOICE (Jazz Darker/Vintage Sound): WoodStone Traditional #7 – £366
VALUE CHOICE (Contemporary Bright Sound): Rico Metalite 5 or 7 – £34.99
PREMIUM CHOICE (Contemporary Bright Sound): Jody Jazz DV Metal 7 – £462
5. New Saxophones – Enhanced Playability
Ok, so this might be a little bit of a stretch for some as a gift, but maybe you or a loved one really deserve a new Sax! We see many players struggling away on old or poor quality instruments and it's such a thrill to see the barriers removed when they play a high quality new model.
You needn't totally break the bank to get an upgrade on what you use now, and it will really make your playing better and more enjoyable! Most are also available on 12 months 0% finance to help spread the cost.
VALUE CHOICE: Yamaha YAS-280 Alto / YTS-280 Tenor / YSS-475 Sop – from £855
MID-RANGE CHOICE: Conn-Selmer Premiere Alto / Tenor / Sop / Bari – from £1,673
PREMIUM CHOICE: WoodStone 'New Vintage' Alto / Tenor – from £4,118