Aizen Tenor Sax Mouthpieces
5th September 2023
Here at Dawkes we are delighted to offer the full range of Aizen Tenor Sax Mouthpieces. These mouthpieces are hand-made in Japan and are aimed at the upgrade/professional player. In this blog, with accompanying video, we discuss and demonstrate the 3 Tenor Sax models from Aizen.
The Aizen Story
Before we jump into the model differences we wanted to briefly explain the Aizen background. The company was created by Minoru Kubota, a passionate Saxophone player and mouthpiece maker. Minoru is an avid collector of vintage mouthpieces and has one of the worlds largest and most highly prized collections.
Minoru wanted to bring the best of these vintage models to a modern market, with the added benefit of new materials and unparalleled consistency. The Aizen brand was born and they have become our most popular range of professional Sax mouthpieces here at Dawkes Music.
Model #1 – The Aizen 'Zero' Tenor Sax Mouthpiece
The Zero model has an extra-large chamber and is the only one of the 3 models to be made from more traditional hard rubber. The chamber size gives a full tubby sound. The high rollover baffle design helps give a bit more edge to stop it getting too dark. As Simon suggests in the video "it out-Links a Link!".
Hand-made in Japan
Highest quality core ebonite
Extra-large chamber and high rollover baffle
Rich, fat and flexible tone
Available in 7, 7* and 8 tip openings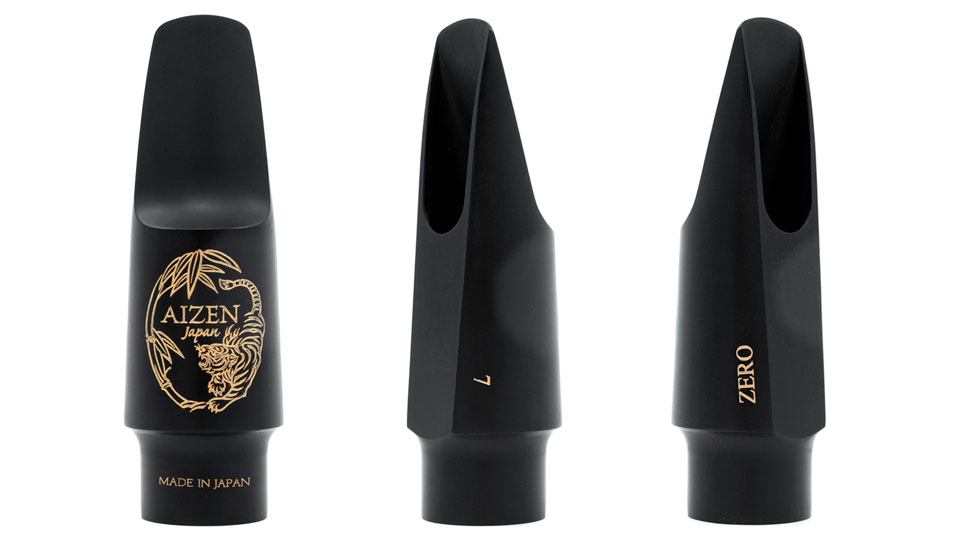 Model #2 – The Aizen 'LS' Tenor Sax Mouthpiece
The Aizen LS Tenor Sax mouthpiece has a large chamber (not as big as the Zero). It is produced out of the Aizen hybrid resin material which makes it a little brighter sounding than the Zero. Simon found the LS perhaps lends itself to more contemporary playing whereas the Zero had a really classic feel.
Hand-made in Japan
Modelled on vintage Link Slant designs
Long facing – Hybrid Resin Material
Available in a variety of tip openings from 6-8*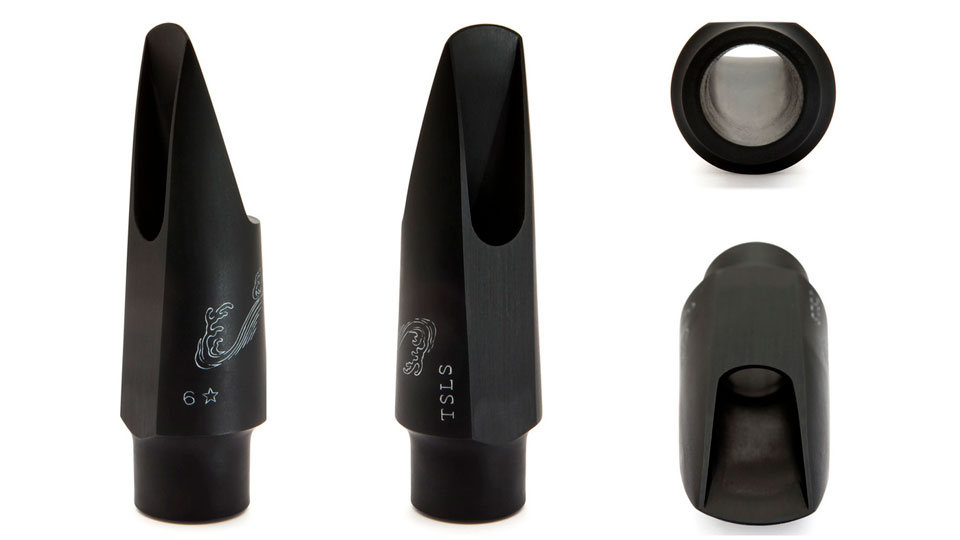 Model #3 – The Aizen 'SO' Tenor Sax Mouthpiece
The Aizen SO model rounds out the range of Aizen Tenor Sax Mouthpieces. It is modelled on a Selmer Soloist design so it has the 'horseshoe' style chamber shape. The facing is also shorter than the Zero or LS and it is made of the same hybrid material as the LS.
Pair it with a modern Sax and you can actually push it to be brighter and funkier. However, it can also offer a true 'vintage' vibe when you play in a more relaxed fashion. Perhaps better still, add it to an older Saxophone to get that old classic 'Soloist' sound and set-up.
Hand-made in Japan
Modelled on Vintage Selmer Soloist Models
Horseshoe Shape Chamber – Short-Med Facing Length
Available in various tip openings from C*-8*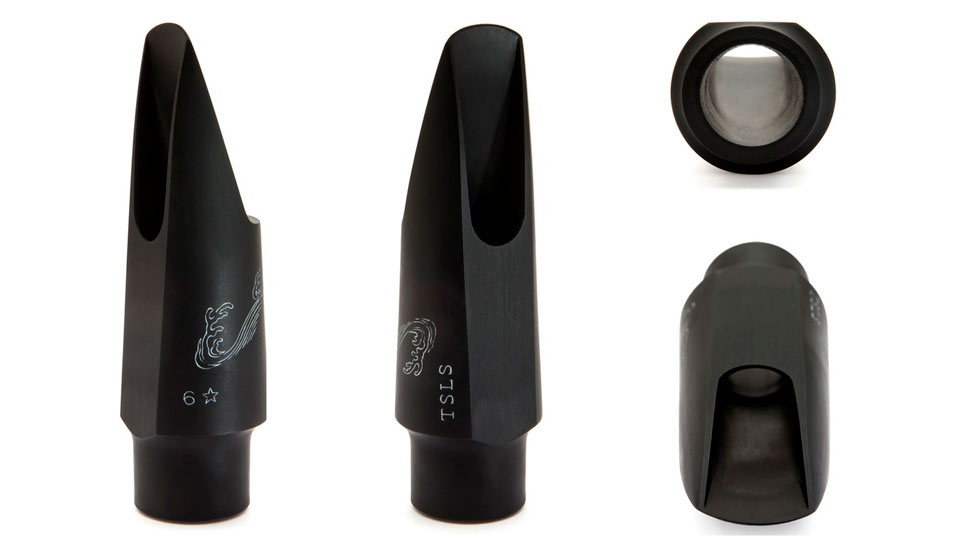 How To Try/Buy?
In-Store:
If you are able to visit us in our Maidenhead (Berkshire) store we have a variety of testing rooms. You can pre-book your room and we will have the items prepared and ready for you to test. This ensures you can pick the best time & day for your trip.
Our award-winning team will be on hand to help advise, listen (if required!) and make sure you find the best mouthpiece for you.
Mail Order:
Not able to visit Maidenhead? We can still help via our mail-order approval period. Any mouthpieces can be tried with a 14 day return option. Often people choose 1-2 models to try in their own environment and then send back the item they don't want.
We can refund you for any return items minus £5 for a re-stocking & cleaning fee. Any questions? Just contact us for more information.